As negotiators from the European Parliament, Council and Commission kick off this week's jumbo trilogue in an attempt to seal a deal on the post-2020 Common Agricultural Policy (CAP) reform, EURACTIV spoke to Agriculture Commissioner Janusz Wojciechowski about his expectations for the week ahead.
INTERVIEW HIGHLIGHTS:
Commissioner admits mistakes were made in previous CAP but maintains that forthcoming programme offers "new chance" for small and medium-sized farms
Eco-schemes "should not be a problem" for World Trade Organisation (WTO) rules
Wojciechowski stands by his support for social conditionality, saying he's optimistic about including it in CAP reform
The Commissioner does not foresee likelihood of moving away from system of direct payments to one based more heavily on payments for ecosystem services

Says large farmers have often received preferential treatment, but his obligation is to represent all European farmers
You can also listen to this interview here: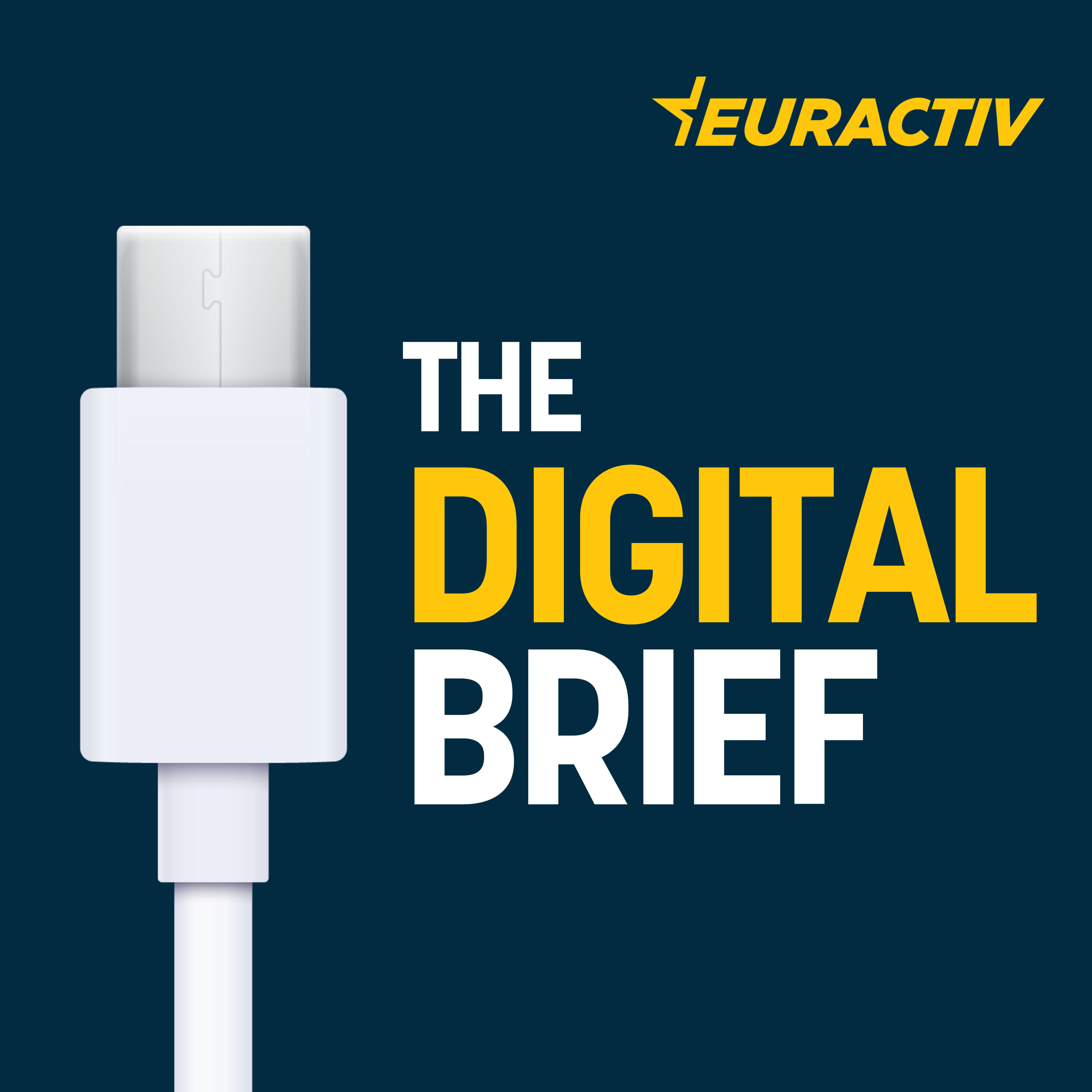 33- EU's agri boss, CAP negotiator, #finalCAPdown (again)
The 'jumbo' trilogue (25-26 May) is expected to be the CAP's final act. The current EU rotating presidency, held by Portugal, has been criticised for playing very much on the defensive in view of a last-minute deal. Do you agree with such criticism? 
I'm optimistic that this trilogue will be successful and we are close to the final compromise. The Portuguese presidency is very active to achieve it. Of course, this is not easy for them as they represent EU-27 member states. Their mandate is limited and I understand the Portuguese presidency position. But we are going in the right direction and there are not very serious controversies [left].
One of the thorniest issues remaining in the CAP reform negotiations is the social conditionality, which was not originally a Commission proposal. What is your take on this? 
As a representative of the European Commission, I declared my support for the idea of social conditionality. It's important to take into account not only environmental, climate or animal welfare standards but also how the CAP beneficiaries respect workers' rights.
The problem is how to include this conditionality into the CAP due to different systems of control and institutions for labour inspections. But we are discussing these technical aspects and I'm also optimistic we can include the social conditionality in the CAP eventually.
On eco-scheme, it seems that in the end, Parliament and Council will meet halfway. Is the latest Portuguese proposal satisfactory for the Commission?
When it comes to the final compromise on eco-scheme ring-fencing, the Commission's position is: as high as possible. I cannot talk about the percentage now [with negotiations undergoing], but a compromise will be probably necessary between the Council position advocating for 20% [of direct payments earmarked for eco-schemes] and Parliament's for 30%. The latter is also the percentage supported by the Commission, as eco-schemes are a very important part of the green architecture of the new CAP.
What do you reply to those who hint at the fact that eco-schemes are not compatible with the WTO rules?
On 19 May, I had a meeting with WTO Director-General Ngozi Okonjo-Iweala and we discussed the Green Deal in the agriculture and eco-schemes too. I explained to her that eco-schemes shall not be considered as a support for farmers' production but rather a support for farmers' in their actions for climate, environment and animal welfare. This should not be a problem with WTO standards, as it is support for farmers who pay additional costs for higher environmental and climate standards.
At previous trilogue meetings, you've been quite often accompanied by Vice-President Frans Timmermans and initially, the two of you had different views – for instance, he threatened to withdraw the CAP proposal. How did you overcome the initial frictions, and did you make up?
I have good cooperation with Frans Timmermans, who's responsible for the European Green Deal and agriculture is part of this general project. We are going in the same direction: my intention is to make European agriculture more environmentally- and climate-friendly and at the same time to make the CAP more friendly for farmers.
In my point of view, there is no controversy between these values. More environmentally friendly farming is good for farmers, especially for small and medium-sized family farms.
Still, there has been a bit of overlapping between the Commission's DG AGRI and DG ENVI and sometimes it seems they have different interests. How to cope with this potential dualism in the future?
This is not a serious problem, in my point of view. For example, there was a lot of concerns about eco-schemes as some thought they would be very costly for farmers. But when we presented our vision for the eco-schemes a few months ago, we received very few concerns from farmers.
As it stands, do you see that this CAP reform offers enough support for small farmers? 
Strengthening the support for small and medium-sized farms has been one of my priorities as a Commissioner. But these farms are more and more under pressure from intensive farming which they are not able to compete with.
This is a new chance for small and medium-sized farms. Thanks to the support from the Green Deal instruments, they [small and medium farmers] have a chance to be competitive as organic farmers, as farmers participating in the short supply chain etc…
The majority of farmers have an additional chance thanks to this CAP's green architecture. Maybe industrial farmers will be not satisfied, but since the European model of agriculture is based on family farms, I think that it should be profitable for them.
Have the shortcomings of the previous CAP that you criticised been addressed?
Generally, the CAP is a success story. Thanks to 60 years of this policy, we have had food security in the EU, even during the pandemic. But there is a problem of concentration of land. Now we have the situation that 52% of land is owned by the only free 3% of landowners. We lost four million small farms during one decade.
There were some mistakes in the previous CAP – for example, the system of investment in the development of the big animal farms, like in pig farming. In my home country Poland, 15 years ago there were 800,000 pig farms. Now, it is 10 times less than that.
The process is going all-time in one direction: fewer and bigger farms. We need to better control this process and to give the chance for the small farmers to exist. This is also the case in animal production because there are a lot of negative aspects when animal farming is too concentrated and it is also a problem for food safety.
We need a more sustainable development of our agriculture and policy expenditure. Funds from the second pillar should be better targeted to small and medium-sized farms because many times they have been excluded from the financial support and big farms have been given preferential treatment.  
You engage a lot on Twitter. Why is it that you use this platform so much? This has sometimes led to some controversies – has this criticism made you rethink your use of this platform?
Twitter is a very useful platform for discussions with farmers, especially now that we have limited possibilities for forum meetings with farmers. It was, and is, my priority to have intensive contact with farmers.
This contact is invaluable for both sides; for me to understand farmers' expectations, what they want, what they think about our proposals, but also it is an opportunity to better explain our intentions for the farmers. 
In normal times, during the physical meetings, that discussion with farmers is also not easy. It is the same on Twitter, but I will continue this dialogue with the farmers using this platform.
After a heated Twitter exchange, the president of the EU farmers association COPA-COGECA recently said that EU farmers no longer feel represented by you. In your mind, how do you see the role of EU Agriculture Commissioner – who do you consider that you represent?
[After that exchange] I had a meeting with COPA-COGECA and I think all our problems were well explained during this meeting. Of course, the first obligation is to take care of the farmers, but maybe with a larger vision of the problems. 
As a Commissioner, maybe the problem is that my obligation is to represent all farmers in the EU. Sometimes I can observe the tendency to prefer the big farmers, to represent their interest, but my obligation is to represent all European farmers.
We also must have an approach for all European citizens: they need agriculture, they need food security, they want to have environmentally-friendly farming.
Now that we're approaching the finishing line, do you think that this CAP has the potential to be in line with the Green Deal?
Yes, we are going in line with the Green Deal during the negotiations. The main elements of the green architecture will be included in the CAP reform. Of course, not 100% [of them]. The Green Deal is a very ambitious plan, but I think that we are going in the right direction.
What is very important is that not everything will be decided on the level of legislation – the important part of this reform will be the national strategic plans. I know the discussion will be difficult with the member states, because one of the most serious problems is that we have different starting points across the member states, for example, in greenhouse gas emissions.
The problem will be to find a fair approach for our requirements from the member states. My expectation is that member states with high levels of emissions, use of pesticides, fertilisers, etc…, will be more ambitious and take more action.
What is your take on the fact that parts of the UK have decided to do away with direct payments and instead focus much on rural development and payment for ecosystem services – is this the right move, in your opinion, for the future of farming? Do you see a similar direction for the future of the CAP?
We need to support our farmers, we need to maintain the system of direct payments because it is a very important system to support the farmers. For example, a key problem in the EU is generational renewal – it is very difficult to encourage young people to be farmers because this is a very difficult job with high risk. Without support, we will not have farmers in the EU. This is no choice, we need to support our farmers. 
[Edited by Zoran Radosavljevic]