Welcome to EURACTIV's AgriFood Brief, your weekly update on all things Agriculture & Food in the EU. You can subscribe here if you haven't done so yet.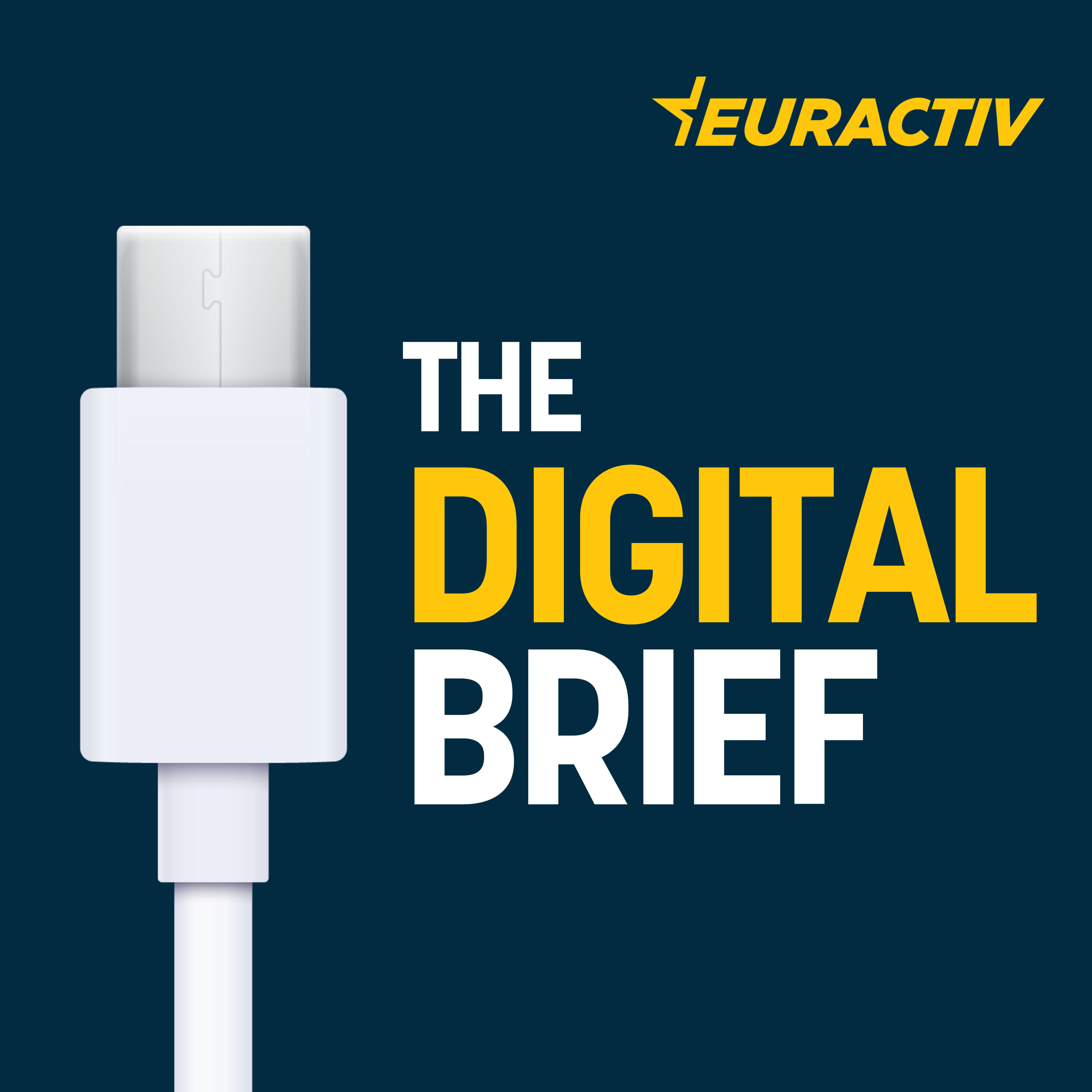 9 - re-CAP, veggie burger ban, pesticides export
In the EU's capital, the week after the crucial votes on the Common Agricultural Policy (CAP) had an exotic, Australian aftertaste.
In the early eighties, the charts were hit by a song with a punchy flute riff echoing the Australian nursery rhyme Kookaburra. The song, performed by the Australian band Men at Work, was an instant success, opening up the "Land down under", as the title says, to the world.
It was about how, no matter how far we go, our national stereotypes precede us, but at the same time, we will always find a pinch of our culture there too.
In the second verse, the narrator sings that he was buying some bread from a baker in Brussels who was at first glance "full of muscle", a pun hinting at Belgians' favourite meal, mussels.
So, the singer asked him if he "speak-a" – like an Aussie would say – his language and the baker turned out to be his compatriot, offering up a sandwich with Australia's beloved food – spread vegemite – on as evidence.
Vegemite is a thick, dark brown food spread made from, as Wikipedia informs me, "leftover brewers' yeast extract with various vegetable and spice additives."
When I was listening to the song as I kid, I remember I wanted to travel to Australia just to taste it.
Perhaps I no longer need to go that far.
Since July 2018, the EU and Australia have been discussing a trade deal which aims to increase trade in goods and services between the two partners by around a third.
In May, the European Commission and the Australian government held the seventh round of negotiations, which saw some progress in a number of areas such as geographical indications (GIs) and customs and trade facilitation.
While we are still far from an agreement, the topic of the EU-Australia relationship re-emerged in Brussels this week with two (virtual) events.
On Monday (26 October), there was a webinar organised by animal protection NGOs on animal welfare in the EU-Australia trade negotiations and the EU's role in commercial kangaroo hunting.
The concern is that Europeans could play a major role in further encouraging commercial hunting of kangaroos as we represent Australia's main export market for kangaroos.
Leftist MEP Anja Hazekamp called on the EU to introduce a ban on imports of kangaroo-derived products, not only due to risks of bacterial contamination of the meat but also based on ethical grounds.
Another webinar, organised by the Australian Mission to the EU, tried to find similarities between Australian and European farmers when it comes to sustainability challenges.
During the event, Melinee Leather, an Australian beef producer, said there are a lot of opportunities to share experiences and best practices.
The secretary-general of EU farmers' lobby COPA-COGECA, Pekka Pesonen, mentioned that, for instance, Europeans have a lot to learn from Aussies in dealing with extreme weather conditions and drought.
Australians and Europeans may still have different eating habits, and I still (sadly) have yet to try a vegemite sandwich to give my opinion on its taste.
But just like the band playing "Down Under", Europeans and Australians are hard at work forging a closer trade partnership.
As thunder comes, you'd better run, you'd better take cover, they sing.
In the face of global threats and in promoting sustainable food systems, the cover of cooperation seems like the safest bet.
(G.F.)
Agrifood news this week

Commission to consider halting export of banned pesticides, EU source says
The European Commission will look to ensure that hazardous chemicals, such as pesticides, banned in the European Union are not produced for export, including by "amending relevant legislation if and as needed", an EU source has confirmed to EURACTIV. Natasha Foote has more.

Commission official: Farm to Fork to be steadily evaluated in its implementation
No overall impact assessment of the EU's pivotal food policy, the Farm to Fork, is in the pipeline but each measure in the strategy will be separately evaluated, a European Commission official has said. Read more here.

EU food origin labels should be placed on the cards, stakeholders say
Adding another element to the current food labelling debates in the EU, stakeholders have called for an EU origin label to be part of the discussion, saying this would encourage consumers to support the European livestock sector. Natasha Foote reports.

Report: EU donors needs to 'green' external action on farming
The lack of a comprehensive green transition strategy in the EU's external action on agriculture reduces the chances of achieving global nutrition security, a new NGO report has found. Gerardo Fortuna has more.

Spirulina: latest trend or future food?
After France's National Assembly discussed its "National Strategy on Plant Proteins for Human and Animal Nutrition" on Monday (26 October), EURACTIV France reports on spirulina, a high-protein food and favourite among the French that can help combat malnutrition.

No wine left behind: How Germany wants to adapt to climate change
Winegrowers are facing unprecedented challenges from climate change, like hot summers or water shortages, but the warmer climate also favours certain types of cultivation. The German government's adaptation strategy is designed to help the winegrowing sector, but to what extent does it help them in practice? EURACTIV Germany reports.
""Food security is not something we should take for granted – especially with the experience from COVID-19. If an impact assessment found out that food security is threatened, the Farm to Fork strategy should be revised"
Norbert Lins, Chair of the AGRI Committee of the European Parliament, during a EURACTIV twitter chat this week
Scrap the CAP:
 The Greens have now written an 
open letter
 to President Von der Leyen urging her to reject the Common Agricultural Policy (CAP) after the European Council and the European Parliament agreed on their positions last week.
Marketing standards: The EU Commission published a report on the 'evaluation of marketing standards' this week which found that EU marketing standards for agri-food products have been effective in establishing a standardised and satisfactory quality while also being useful for stakeholders.
Wine and dine: The EU's wine policy has played a key role in the sector's transition towards increased competitiveness, innovation and quality, according to a new 'evaluation of the CAP measures applicable to the wine sector' report published by the European Commission.
Pollinator data: In an effort to achieve its main objectives for data integration, the EU Bee Partnership, with the support of the European Food Safety Agency, is developing a prototype platform that centralises and communicates pollinator-related data from various sources. Find out more.
Agrifood news from the capitals
FRANCE
The Minister of Agriculture and Food Julien Denormandie announced on Sunday (October 25) that he has raised the level of risk of avian influenza following the detection of the H5N8 virus last week on two swans in the Netherlands.  France has now moved to reinforce preventative measures in poultry farms throughout the country in a bid to preempt the virus spreading, although the government stressed that it was currently free of avian flu. Avian influenza is a highly contagious disease that can cause high mortality in birds, according to the World Organization for Animal Health. (EURACTIV.fr)GERMANY
On Sunday evening into Monday (26 October), farmers blockaded food warehouses belonging to discount supermarkets across Germany. The "Basis+Bauern Bewegung" (Base+Farmer Movement) farmers mobilised to protest the chain's incredibly low food prices. The group demands "reasonable and equal standards for everyone in Europe."UK
The UK national farmers union (NFU) is urging government to provide immediate clarity on how fruit, veg and flower businesses will be able to recruit seasonal workers next year. The call comes as a new industry-wide survey shows that despite the widely publicised Pick for Britain campaign, UK residents made up only 11% of the workforce this year. NFU Vice President Tom Bradshaw said: "We are at a critical time in recruitment for many growers. As freedom of movement ends on 31 December, those growers of iconic British daffodils, asparagus, and soft fruits still don't know where they will recruit experienced workers from" (Natasha Foote | EURACTIV.com)

ITALY
Italy's government is set to adopt a plan for the management and control of wild boar populations with the aim of preventing the spread of African swine flu. The proposal does not make substantial changes to the current regulatory system, as controls envisaged are already mandatory. "But they must be strengthened for preventive purposes, " said Italy's farm minister Teresa Bellanova. (Gerardo Fortuna | EURACTIV.com)

POLAND
The Parliamentary Committee on Agriculture gave their backing to the proposed agricultural budget for 2021, without any amendments. Expenditure on agriculture is set to increase by 11.5%. The draft budget bill for 2021 also provides for expenses of the Agricultural Social Insurance Fund (KRUS) in the amount of about approximately €4 billion. (Mateusz Kucharczyk | EURACTIV.pl)
Foresight analysis: 
EIT Food has released a new 'foresight analysis' report evaluating the impact of COVID-19 on the agrifood sector in Central, Eastern and Southern Europe, and what opportunities may arise from the crisis for the sector. 
See here for more details.
Water woes: According to the October issue of the Joint Research Centre's MARS bulletin on crop monitoring in Europe which was published this week, warm and dry summer weather followed by a period of abundant, but sometimes excessive, rainfall since the end of September hampered fieldwork in large parts of Europe.
Between 28 October – 11 November, POWER4BIO is organising a 
training webinar series about food and feed
. In a set of eight thematic training webinars, experts from the POWER4BIO consortium will give insights about the current status of food and feed at EU level, innovative practices and keys for successful business cases, value chains, sustainability, funding opportunities and supporting policies. 
See here for more information.