Welcome to EURACTIV's AgriFood Brief, your weekly update on all things Agriculture & Food in the EU. You can subscribe here if you haven't done so yet.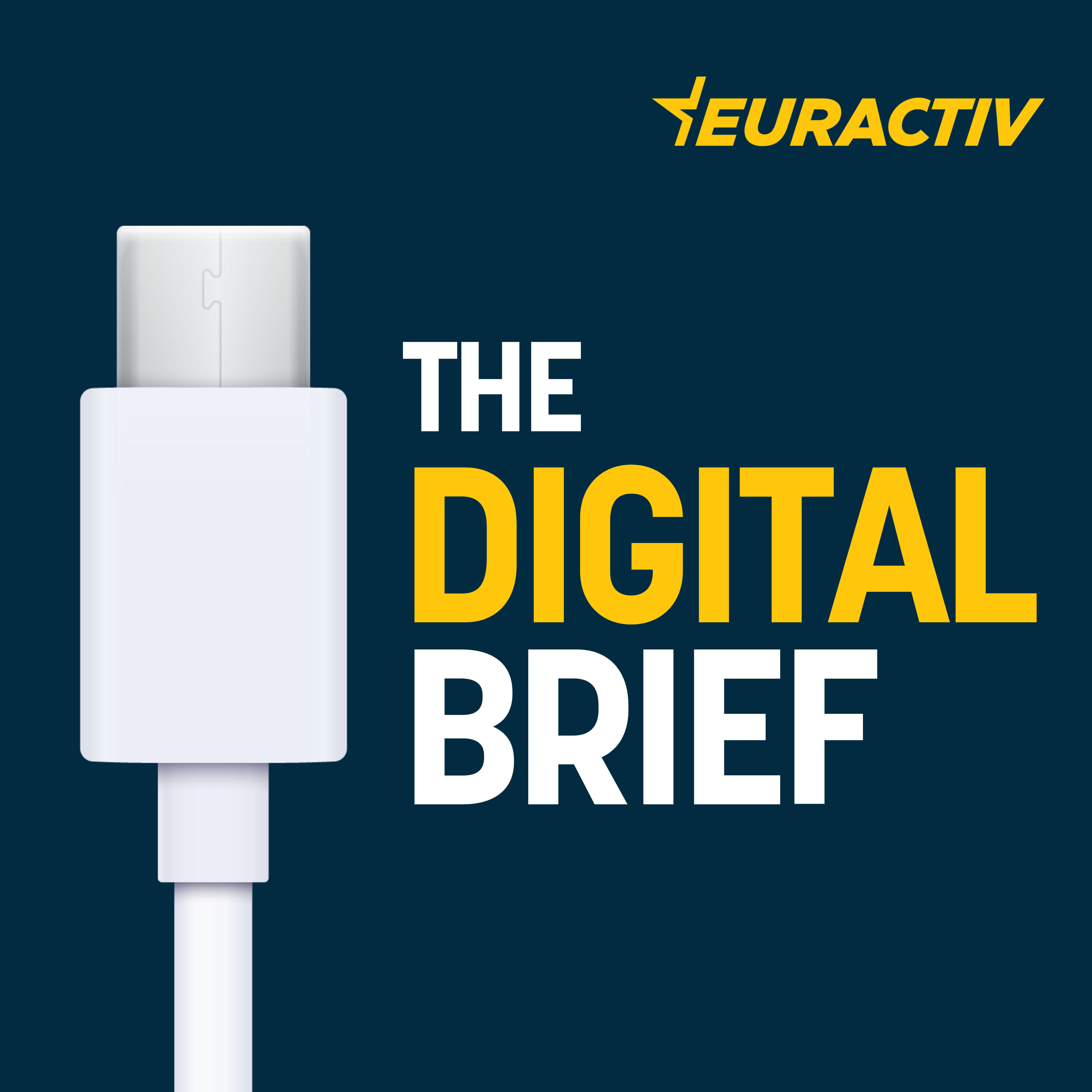 31 - Xylella, spittlebug serenade, titanium dioxide
This week: The EURACTIV agrifood podcast is buzzing about insects, starting with an interview with Maria Saponari, from Italy's Institute for Sustainable Plant Protection, about the latest research on the olive tree disease Xylella, including an exclusive clip of the mating call of the disease-carrying spittlebug. We also speak with Christophe Derrien, secretary general of the International Platform of Insects for Food and Feed, to hear if the idea of edible insects has wings, and we discuss the news that a common food additive, Titanium Dioxide, has been ruled unsafe by the EU's food safety authority. 
First, there was organic. Then came agroecology. Now, the hottest new kid on the block: regenerative agriculture.
Big agrifood giants from Nestle to PepsiCo have been falling over themselves recently to jump on this latest trend in a bid to prove their green credentials.
But what is regenerative agriculture? And how do we make sure that the promises of these companies translate into action?
Regenerative Agriculture is a "holistic land management practice that leverages the power of photosynthesis in plants to close the carbon cycle, and build soil health, crop resilience and nutrient density," according to Regeneration International.
Ultimately, it aims to produce food in a way that helps people to reconnect with nature while providing an answer for some of our most pressing agricultural problems.
Besides 'holistic', the key word in regenerative agriculture is 'soil'. Speak to a regenerative farmer and they're more likely than not to tell you that they're "growing soil" rather than crops.
By rebuilding soil organic matter and restoring degraded soil biodiversity, regenerative agriculture sets out to create a lean, mean carbon-capture machine, helping to reverse climate change while capitalising on all that nature has to offer.
Although all three overlap, agroecology and regenerative farming can both be seen as a kind of 'organic +' system.
As well as avoiding the use of synthetic pesticides and fertilisers, regenerative farming involves a long list of practices including no tilling, prioritising perennial crops over annual crops, mob grazing, and incorporating cover crops and support species.
In much the same way as organic, the regenerative farming movement is a grassroots response to the industrialisation of the agricultural system.
And, similarly to the first organic movements, this was met, at least at first, with a condescending smile and a pat on the back.
But the smiles were wiped once organic agriculture blossomed from a niche movement into a growing globalised market that shows no sign of slowing any time soon.
With organic laying the groundwork, regenerative agriculture has rapidly gone from relatively unknown to mainstream, seemingly overnight.
The problem is, just like the organic movement, some advocates are concerned about regenerative agriculture being co-opted by the very same industrial agriculture system it sets out to challenge, which they warn could see its impact diluted.
A couple of weeks ago, a coalition of academics who are members of the Agroecology Research-Action Collective announced a boycott of the  2021 UN Food Systems Summit with a petition calling on their peers around the globe to do the same.
Their argument was that NGOs, global governments, and corporations are cherry-picking agroecological principles without leading to any meaningful changes to destructive systems.
Arguably, much of this concern stems from the fact that this kind of agriculture is so poorly defined and understood.
Unlike organic farming, which has had EU-wide legal regulation with production standards and specifications for its use since the early 1990s, the waters are much murkier when it comes to regenerative agriculture.
As Bob Sinclair sang, some people just get fooled, some people get schooled.
Organic certification helps to prevent misuse and fraud, thus building consumer trust. But where definitions are shakier, issues arise, as we've seen with the use of the terms 'natural' and 'sustainable', unsubstantiated terms which are increasingly used (very successfully) to market agrifood products.
It is clear that this kind of dilution needs to be avoided to maintain the integrity of regenerative agriculture and give it its best shot at achieving its laudable ambitions.
But how is that best done?
Well, that is the big question. But, following in its older sibling's footsteps, there are many proactive efforts towards the creation of a Regenerative Organic certification.
The question is, how quickly and how successfully could this kind of certification take hold?
To avoid the broken hearts and faded dreams that Bob sang of, there is a need to hold those using these terms accountable and ensure that these type of commitments are more than just empty promises.
(N.F)
Stories of the week
EU U-turns on 'unsafe' common food additive linked with cancer risk
The European Food Safety Agency (EFSA) has deemed titanium dioxide, a widely used food additive, to be unsafe in its latest study, contradicting an earlier conclusion and paving the way for an EU-wide ban after a decade of debate. Natasha Foote has the story.
After the publication of EFSA's opinion, the European Commission has said that it will now propose to member states the withdrawal of Titanium Dioxide from the union list of food additives and that discussions with member states will start this month.
EU agri-food trade plunges in first month after Brexit
The post-Brexit era opened in January with a slump in the agri-food trade of 11% compared to the same month last year, according to data released by the European Commission. Gerardo Fortuna has more.
EU Court backs Commission's ban on controversial neonicotinoid pesticides
The EU's highest court has ruled that the European Commission was entitled to restrict the use of three neonicotinoid pesticides linked with bee decline after an attempt to overturn the decision from the agrochemical company Bayer. Natasha Foote has more.
Trawler wars: Europe's fights over fish
The UK's decision to send gunboats to Jersey in response to fishing protests by French trawlers should not come as a surprise: the EU's history is full of fishing skirmishes. Gerardo Fortuna has the story.
EU gives green light to bloc's first edible insect
Dried yellow mealworms have become the first edible insect to get the go-ahead for marketing authorisation in the EU after receiving the approval of member states in a landmark decision. Gerardo Fortuna has the details.
MEP: Livestock breeding 'neglected' in fight to tackle antimicrobial resistance
Animal breeding has been neglected in the conversation on tackling the looming global crisis of antimicrobial resistance, according to Green MEP Sarah Wiener, who stressed a need to focus on breeding animals for resilience over productivity. Read more.
News from the bubble
Carbon capture: A new project, AgriCaptureCO2, was launched this week to support farmers on the journey to regenerative agriculture by building a community of practice and promoting exchange between farmers, scientists, businesses, and other relevant actors, as well as peer-to-peer knowledge sharing between farmers.
Nutri-score: 
After seven countries that have officially endorsed Nutri-Score have set up a 
transnational body
 to help push the colour-coded label on more products, the European consumer organisation BEUC, together with consumer groups from six of those countries, have 
joined forces
 this week to try make sure the newly established body preserves the independent character of Nutri-Score.
Pig farming support: The European Commission has approved a €13 million Latvian scheme to support pig farmers and a €3.6 million Slovenian scheme to support pig breeders affected by the coronavirus outbreak.
Two heads better than one: The EU and the Food and Agriculture Organisation of the United Nations (FAO) have agreed to increase joint efforts to transform agri-food systems, in order to make them more inclusive, efficient, resilient and sustainable. Learn more.
End the Cage Age: The Greens submitted their amendments for the resolution on the End the Cage Age initiative to ban cage farming in the EU this week.
Agrifood news from the Capitals
SLOVAKIA
The largest Slovak agricultural association, the Slovak Agriculture and Food Chamber (SPKK), has raised concerns that Agriculture Minister Ján Mičovský (Ordinary People Party – OĽaNO) may have failed to prepare a strategic plan under the Common Agricultural Policy (CAP), which he must submit to the European Commission by the end of the year. Read more.ROMANIA
Romanian farmers are highlighting the need for irrigation and land improvement works as a means to help the economy bounce back and enhance the resilience of farms. The Romanian government plans to refurbish irrigation infrastructure and various land improvement works in its National Recovery and Resilience Plan, but the European Commission is not yet convinced of its merits. Ministers have pledged that investment plan will still go ahead via other financing sources if the government doesn't manage to convince the EU Executive of the irrigation investment's green benefits. Farmers insist, however, that a better management of water through modern irrigation equipment will lead to lower costs for farms, better soil usage and water quality and reduced inputs use. Better water management, including through irrigation and drainage, is completely in accordance with the European Commission's aims to improve resilience in the agricultural sector, according to the Romanian Farmers' Club.  (Bogdan Neagu | EURACTIV.ro)

GERMANY 
German agricultural minister Julia Klöckner has reaffirmed her plans to enhance animal welfare in livestock farming. On Monday (3 May), she presented the findings of an impact assessment that she had commissioned to judge how planned animal welfare measures would affect producers and consumers. Based on recommendations presented last year by an expert commission on livestock farming, the so-called Borchert Commission, Klöckner is currently planning on establishing higher animal welfare standards for farmers, while compensating them for additional costs. The impact assessment largely endorsed the measures. "The state should progressively raise animal welfare requirements and enable farmers to bear the additional costs through reliable subsidies", said Professor Folkhard Isermeyer, president of the Thünen Institute that conducted the study. (Julia Dahm| EURACTIV.de)

ITALY
The current proposal of adding water to wines with protected denomination of origins (PDO) or protected geographical indications (PGI) has stirred a strong debate in Italy. The proposal is currently being discussed at the negotiations on the Common Agricultural Policy (CAP) reform. The farmers association Coldiretti pointed the finger at Brussels calling the proposal a "legalised mega-deception for consumers who find themselves paying for water as well as for wine". However, EU ministers are discussing the possibility to add water to vine products that have been dealcholised, meaning that their alcohol content has been already removed. The dealcoholisation practice should be also clearly marked on the wine label, according to the latest negotiation document. (Gerardo Fortuna | EURACTIV.com)

FRANCE
The French senate has called for the creation of a National Day of Agriculture. The agrifood sector being the "pride of France" as well as a major job source, such a day would allow agrifood actors to showcase the particularities of their territories, promote local food chains and strengthen the attractiveness of agricultural professions, senators highlighted in a motion for a resolution published this week. As farmers suffer from economic difficulties and a lack of recognition, a National Day of Agriculture would help to reaffirm their value and connect to consumers, the signatories argued. (Magdalena Pistorius | EURACTIV.fr)

UK 
The environment secretary George Eustice has come under fire after a leaked memo revealed that the Department for the Environment, Food and Rural Affairs (Defra) still had no plan to meet its carbon emissions targets, the Times reported this week. This is despite the fact that all ministers have been told by the government to develop workable strategies to cut emissions in their sectors as part of the UK's roadmap to net zero by 2050. (Natasha Foote| EURACTIV.com)

SPAIN
The Spanish agricultural sector registers 12.4% of the total coronavirus outbreaks in the workplace and 31% of the cases that have occurred since June 2020, according to EURACTIV's partner EFEAgro.
10 May – Vice President Timmermans and Commissioner Wojciechowski will participate in ENRD's seminar 'Getting the CAP Strategic Plans done: the voice of regions and stakeholders'
10 May – There is an AGRI Committee meeting from 16.45 to 18.00, including a debate on the CAP reform package
10 May – The ENVI committee will how a public hearing on "new GM techniques in the food sector: impacts on health and the environment?". The Committee will also present an implementation report on on-farm animal welfare
11 May – There is a Panel for the Future of Science and Technology (STOA) online workshop on the health and economic benefits of microbiomes