Welcome to EURACTIV's AgriFood Brief, your weekly update on all things Agriculture & Food in the EU. You can subscribe here if you haven't done so yet.
This week, we take a look at the agrifood highlights of 2020, including the unveiling of the long-awaited Farm to Fork strategy, the EU's flagship food policy, a re-CAP of the final CAP-down, and EU Agriculture Commissioner Janusz Wojciechowski's tweets.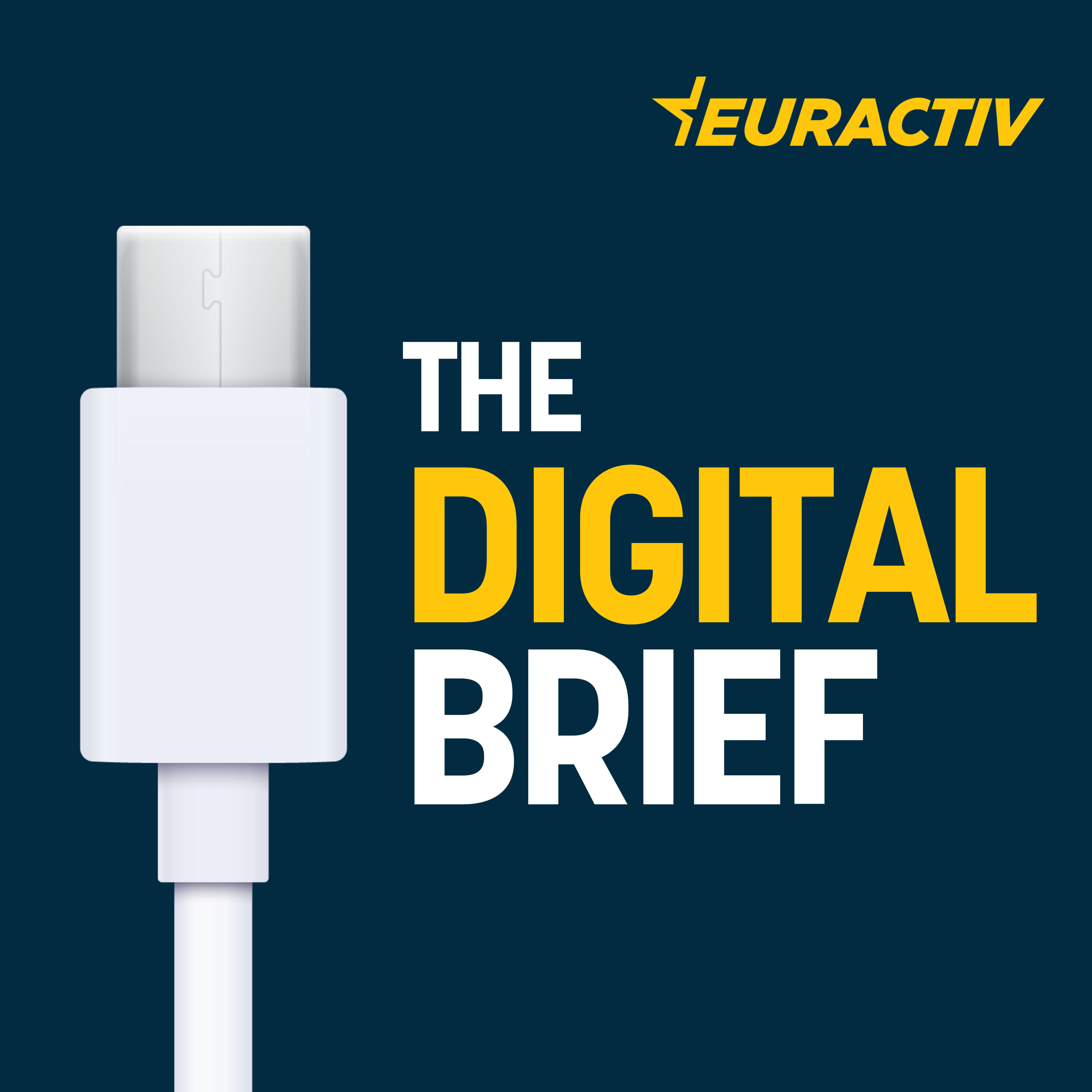 16 - 2020's Best Bits
What better way to sign off from this tumultuous year than with a look to the future?
This week saw the presentation of the annual EU agricultural outlook report which, together with a separate report profiling the farmers of the future, takes stock of where we're at and offers a glimpse at what the next decade holds for the farming sector.
A number of interesting trends emerge from the report, which affirms sustainability's place at the heart of the farming sector priorities over the decade to come, as well as a consumer focus on nutritional value, origin and health concerns.
We can also expect a reinforcement of some pre-existing trends, which, thanks in part to the COVID-19 pandemic, includes an increase in e-commerce food sales and greater demand for locally produced food and short supply chains.
Although interesting, none of this may come as a huge surprise, as predictions are broadly in line with the roadmap of the future of farming laid out in the EU's flagship food policy, the Farm to Fork strategy.
But what is interesting is that the strategy of future farmers looks set to fork on the road to achieving this vision.
According to the 'Farmers of the Future' foresight study, which aims at identifying and exploring possible future professional roles of farmers towards 2040, our future farmers look set to bifurcate into two seemingly diametrically opposed camps.
On the one hand, there is the emergence of the "technophile farmers" who, in the words of the report, are "soil-less and high-tech", as well as "biotech entrepreneurs", focused on the increasingly science-fact rather than science-fiction of creating synthetic protein-based food.
On the other hand, we see the rise of nature-based farmers returning to their roots. This includes "regenerative farmers" who, until now, have been a relatively fringe movement in the farming community but now stand out as a key category of future farmers.
The report also predicts a rise in those engaged with agroecology, agroforestry and organic farming, as well as a switch from brain drain to brain gain as city dwellers look to escape the city in search of (literally) greener pastures, a better quality of life and peace of mind.
At first glance, these two camps, and the schools of thought they belong to, don't seem to have much in common. "New vs. old", "tech vs nature", "city vs countryside", the farmers of the future seem to stand at completely different ends of the spectrum.
"As policy approaches to the food system become more holistic and systemic, the food system itself becomes increasingly diverse and potentially fragmented," the report warns.
But while future farmers will likely diverge in form, there seems to be common ground when it comes to the motives behind these profiles; namely, sustainability, food security, health and resilience.
While there is no doubt that these very different profiles imply diverging attitudes towards environmental sustainability and approaches to achieving it, as we've seen during the coronavirus pandemic, to be diverse is to be resilient.
The well-documented challenges that lie ahead are diverse and complex, and perhaps require an equally diverse and complex plan of action.
Perhaps this means there's room at the table for both.
But all of this depends on having a complex policy environment to match the increasingly complex food landscape.
One thing is for sure: if it ever did, a one-size-fits-all approach will certainly no longer cut it. But finding a middle ground between these diverse farming profiles will definitely be easier said than done.
Certainly food for thought.
(N.F.)
EU agricultural ministers have given the green light to an EU-wide animal welfare labelling system, although plans for front of pack nutrition and origin labelling have been shelved for the moment. Read more. 
UK moves to ban live exports of animals but EU ban 'far off', says MEP
As the UK prepares to ban the live export of animals, the debate over the practice is also gaining traction in the EU, although the bloc is unlikely to follow suit any time soon, according to MEP Tilly Metz. Natasha Foote has the story.
Africa needs a Farm to Fork vision too, IFAD official says
Africa needs a 'Farm to Fork' vision to change its food systems in a more sustainable way and the EU can be at the centre of this transformation, according to a senior official of the United Nations fund for rural agriculture. Gerardo Fortuna has more.
Member states reserve right to enforce mandatory stunning prior to slaughter, rules ECJ
EU countries have the right to enforce mandatory stunning on animals prior to slaughter because it does not infringe on religious rights, the bloc's highest court has ruled, drawing angry protests from the Jewish community. Natasha Foote has the story.
EU-Africa move in step on Geographical indications revolution
The enormous tradition and diversity in African agricultural products may benefit from the use of the intellectual property tool for food protection that Europeans have been held most dear. Learn more.
EU reshapes its vision for SMEs amid emerging threats
Policymakers have started re-thinking the EU strategy for micro, small and medium-sized enterprises (SMEs) that the European Commission unveiled only a few days before the start of the first lockdown all over Europe. Gerardo Fortuna has more.
Feed additives 'key tool' in achieving farming sustainability goals, say stakeholders
Feed additives hold enormous potential for reducing the environmental impact of the farming sector, but are not getting the attention they deserve according to farming sector and feed industry stakeholders, who are calling for more focus on the role of feed additives in contributing to sustainability goals. Learn more here.
Women must be 'at the heart of sustainability conversation' in farming, says MEP
Women farmers must be at the forefront of the sustainable farming discussion, but they say there are still barriers in the way and a lack of support for their entry into the profession. Natasha Foote has more.
Give agricultural workers vaccination priority, stakeholders urge
As the approval of a COVID-19 vaccine edges closer in the EU, stakeholders are urging member states to treat the food and drink workforce as a top priority in vaccination plans. Read more.
EU and Africa step up co-operation on agri-business amid pandemic
When the European Commission and African Union set up a 12-person joint rural Africa taskforce in May 2018, their priorities were to promote African food security, transferring skills, climate change adaption and investment in the continent's agri-business. Benjamin Fox has more.
Be sure to check out EURACTIV's special edition on agrifood trade, where we take a closer look at each member state's position on trade and their country's own specific issues.
We also had a special podcast on the topic where we delved deeper into the issue of agrifood trade with the EU with the help of key stakeholders, ranging from lawmakers, to academics and NGOs.
News from the bubble
CAP Strategic Plans: The EU Commission published its recommendations for each member state to assist in the drafting of their Common Agricultural Policy (CAP) strategic plans on Friday (18 December). These plans will outline how countries will use EU agricultural policy tools to achieve the environmental, social and economic objectives set out in the CAP.Promotion programme: A total of €182.9 million has been allocated to the promotion of EU agri-food products in and outside the EU in 2021. This promotion policy work programme puts a special focus on promoting products and farming methods that support more directly the EU's Green Deal objectives, prioritising organic products, fruit and vegetables and sustainable agriculture. The announcement comes on the back of criticism for an EU Commission funded 'Become a Beefatarian' campaign which backs the consumption of bovine products.
Trade report: The monthly trade report for January-August 2020 was published this week by the European Commission, which showed that during the first eight months of 2020, EU27 exports reached a value of €119 billion (an increase of 1.2% compared to January-August 2019), while imports attained a value of €81.6 billion (an increase of 0.8%). As a result, the agri-food trade surplus stood at €37.4 billion, an increase of 2% compared to the corresponding period in 2019.
Pesticide ban: As part of the EU's commitment to make food systems more sustainable and to protect citizens from harmful substances, the European Commission decided to withdraw Mancozeb, the active substance used in a number of pesticides in the EU, from the EU market this week. It follows the scientific assessment by EFSA (European Food Safety Authority) which confirmed health and environmental concerns. Stella Kyriakides, Commissioner for Health and Food Safety, said "we cannot accept that pesticides harmful to our health are used in the EU. Member States should now urgently withdraw all authorisations for plant protection products containing Mancozeb".
Indicator data: The EU Commission released a visualisation of all the relevant data for each Context Indicators (tables, graphs, maps) for the common monitoring and evaluation framework (CMEF) currently in place. The data are available until 2018 for most of the indicators, especially on emissions, renewable energies and organic sector.
Agrifood news from the Capitals

GERMANY 
After the COVID-19 pandemic shone a spotlight on working conditions in meat plants, Germany is moving to tighten rules in a bid to afford workers more job security, but this has been met with criticism by the meat industry.  EURACTIV Germany reports.

FRANCE
Seeds coated with neonicotinoid insecticides will again be authorised for a period of three years, it was confirmed this week. The law was published in the French 'Journal official' on Tuesday 15 December, stipulating that "until 1 July 2023, joint decrees by the ministers of agriculture and the environment" can authorise "the use of seeds treated with products" containing these controversial insecticides, which are thought to be harmful for bees. This derogation is designed to save the beet sector, who are struggling with an infestation of green aphids, vectors of jaundice virus. Environmental activists have denounced a disastrous regression for biodiversity. (Lucie Duboua-Lorsch| EURACTIV.fr)

UK
The government's new import tariff regime will provide certainty for farmers by largely maintaining import tariffs at present levels, the National Farmers Union (NFU) said this week after legislation implementing the UK Global Tariff (UKGT) was laid in Parliament. NFU President Minette Batters stressed the importance of applying the tariff rates set out in the UKGT should the UK fail to reach an agreement with the EU. This is especially important for domestically produced goods, which would face very high tariff costs to export into the EU in a no-deal situation, she added. Batters said: "The majority of British farmers will be pleased that the government is sticking to the tariff regime it announced in the Spring, whether or not we strike a deal with the EU. Doing so ensures fairness for farmers and will help to prevent a flood of new imports of food produced in ways that would be illegal here." (Natasha Foote | EURACTIV.com)
IRELAND
Fears have been raised over the potential for significant ecological damage to fishing grounds if a no-deal Brexit drives more EU boats away from UK waters and into those off the Irish coast, according to the Irish Times.  Stakeholders are now calling for scientific studies to address "what may be the repercussions of the displacement of hundreds of vessels from British waters into Irish waters". (Natasha Foote | EURACTIV.com)
CROATIA
The Agency for Payments in Agriculture, Fisheries and Rural Development, the public body for implementation of direct support measures, issued the first set of decisions on Monday (14 December) on the payment of HRK 41.1 million (approximately €5.5 million) in extraordinary support to small and medium-sized agricultural enterprises particularly affected by the coronavirus crisis, the Ministry of Agriculture announced. Measure 21 of the Rural Development Program was introduced to mitigate the effects of the Covida-19 pandemic and to address the liquidity problems faced by farmers and micro, small and medium-sized enterprises engaged in processing, marketing and development of agricultural products, the statement said. (Karla Junicic, Euractiv.hr)
POLAND
Poland's anti-trust authority (UOKiK) has fined Jeronimo Martins Polska, owner of the Biedronka supermarket chain, 723 million PLN (€162.8 million) for exploiting contractual advantages. The authority said that it had information that showed contractors were informed of the need to grant discounts even after deliveries had been made. Due to the contract terms, suppliers did not know how much they would make because at any time Biedronka's owner could demand an additional reduction in remuneration to an amount known only to itself, UOKiK said. The practices affected 200 suppliers, 80% of them in the fruit and vegetable segment. According to UOKiK, Biedronka's owner made over PLN 600 million (€135.14 million) from the practice between 2018 and 2020.  (Mateusz Kucharczyk | EURACTIV.pl)
This is the last EURACTIV agrifood brief of 2020 – thanks for reading this year and we look forward to bringing you all you need to know in the world of EU agrifood in 2021.
We wish you all a happy, healthy Christmas break and a very happy new year.
Gerardo and Natasha