Welcome to EURACTIV's AgriFood Brief, your weekly update on all things Agriculture & Food in the EU. You can subscribe here if you haven't done so yet.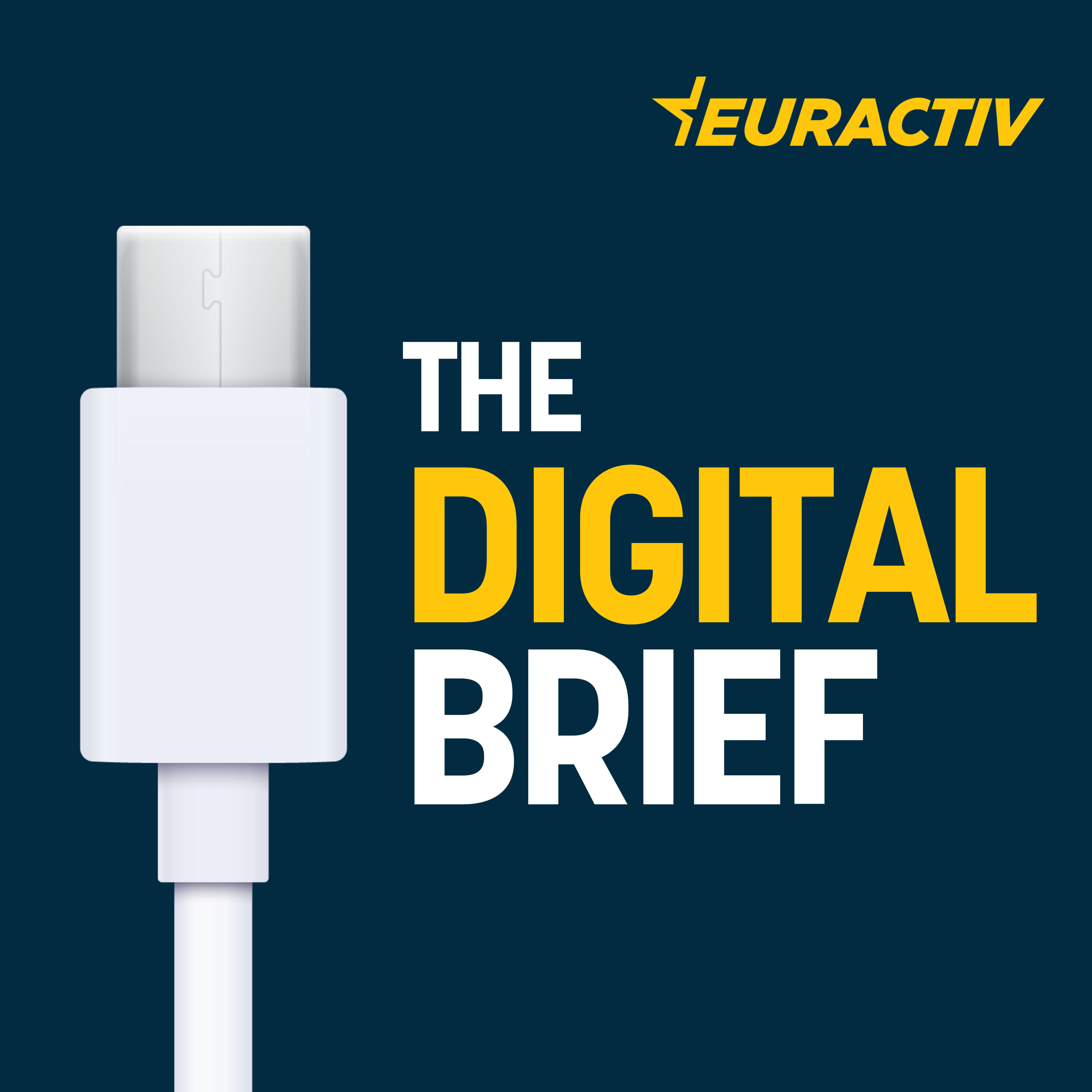 1 - Wildfire prevention, JRC report, CAP vote
This week: EURACTIV explores the ways in which agriculture can part of the solution for preventing wildfires with the help of Claire Mignet, director of the NGO 'Shared Mediterranean Conservatory', journalist Monica Pelliccia, secretary general of Italy's programme for the endorsement of forest certification, Antonio Brunori. We also speak to Joao Pacheco of Farm Europe to hear his take on the controversial Joint Research Centre report which focused on the impact of the the EU's green goals on the agriculture sector. 
Did the European Commission branch out too far into member states' domain with its new forest strategy? German agriculture and forestry minister, Julia Klöckner, and her Austrian counterpart, Elisabeth Köstinger, certainly think so.
Meeting in a castle in Klöckner's home region of Rhineland-Palatinate, the two ministers closed ranks, determined to defend their territory.
"On the European level, forests are more and more being used as a plaything for the Commission's environment and climate policy," Köstinger said during the meeting, stressing that one should not forget that forests are also an economic factor.
"In Austria, we will not accept this," she vowed.
Klöckner agreed, saying that "we clearly position ourselves against any watering down of the subsidiarity principle". She made it clear that forest policy should be rooted at the national level.
In a joint declaration, the ministers cited extensive expertise and regionally specific know-how on forestry within the member states to argue that an axe should be taken to any centralisation of forest policy.
The Commission's flagship forest strategy had ruffled some leaves with stakeholders and MEPs upon its presentation last week (1 September).
Adhering to the motto that attack is the best defence, Klöckner launched her counterattack on Tuesday (7 September) by presenting her own national forest strategy worth €1.5 billion.
"With this largest forest support programme in German history, we promote sustainable forestry on-site," she said, while making sure to stress that the European strategy should, at most, act as a complement to the national approach.
"We do not need a whole wood worth of red tape from Brussels," Klöckner went on, explaining that this would diminish acceptance of the policy on the ground.
According to her ministry, the strategy sets out plans to adapt forests to climate change, strengthen biodiversity and climate protection and promote forests as recreational areas.
But fending off EU action is not the only battle Klöckner is fighting when it comes to her forest strategy.
Within the German government, the conservative (CDU/CSU) minister snubbed her junior coalition partner, the Social Democrats (SPD), by advancing the strategy in a solo run.
"Our coalition agreement contains the instruction to prepare a joint forest strategy of the whole cabinet, but Ms Klöckner is now presenting something she did not even attempt to coordinate with us," SPD environment minister, Svenja Schulze, told the German newspaper Augsburger Allgemeine.
"This is extremely disappointing and a missed opportunity," she added.
On a substantive level, the environment minister criticised Klöckner's strategy for treating forests as mere "wood factories" while disregarding biodiversity and climate protection. "Now, a future SPD-led government will have to deal with this task," she added with a view to the upcoming federal election on 26 September.
Klöckner, on the other hand, stressed that her strategy was meant to last, as it sets out the direction of forest policy until 2050. "When it comes to forests, we cannot restrict ourselves to the time horizon of one legislative period – we think and plan in terms of at least decades," she said.
However, other parties also think Klöckner is barking up the wrong tree with her strategy. With elections around the corner, taking aim at the paper presents them with a welcome opportunity to market themselves as the "wood-be" future government.
"It is telling that the government coalition is not even able to agree on a joint forest strategy among themselves," said Karlheinz Busen, the liberal FDP's forestry spokesperson. "The next government will have to straighten out many shortcomings on the part of CDU/CSU and SPD in terms of forest policy," he added.
Kirsten Tackmann, the Left Party's spokesperson for agricultural policy, said that while the strategy "contains important objectives for climate-stable and vital mixed woodlands, this is clearly insufficient if tangible measures and strategic concepts are missing".
"The fact that the paper was not even coordinated with other ministries only makes it worse," she added.
Her criticism was echoed by environmental campaigners, who said the strategy was focused on protecting the economic interests of the forestry sector while ignoring the ecosystem services that forests provide.
The German Forestry Council (DFWR), on the other hand, is rooting for Klöckner and her strategy.
"We welcome the fact that the German forestry sector's services are recognised," said the organisation's president, Georg Schirmbeck.
Stories of the week
Greek fires decimate honey sector, opening floodgates for cheap, fraudulent imports
The wildfires that swept across Greece this summer have decimated the country's beekeeping sector, leaving it vulnerable to a barrage of cheap and potentially fraudulent honey imports, EU farmers' association COPA-COGECA has warned. Natasha Foote has the story.
Champagne makers mark first win in 'Champanillo' legal battle after EU court ruling
The European Court of Justice (ECJ) has ruled that the EU's protected designation of origin (PDO) for foodstuff and drinks extends to services, awarding the French champagne lobby a tactical win in a legal battle against a small Spanish restaurant chain. Gerardo Fortuna has the story.
Agri stakeholders gear up for last minute push ahead of Farm to Fork vote
Agricultural stakeholders have joined forces for a last-minute push on the EU's flagship food policy, the Farm to Fork strategy, ahead of Parliament's vote on their draft report outlining their official reaction to the strategy this week. Natasha Foote brings you more.
Commission, NGOs brace for gene-editing battle
New genomic techniques (NGTs) have received the backing of the European Commission in a strategy paper, while NGOs promise an intense campaign against them over the coming years. Gerardo Fortuna has more.
Macron to push for pesticide phase-out during EU presidency stint
France will push for "an accelerated phase-out of pesticides" at the EU level when it takes on the rotating EU Council Presidency in January 2022, President Emmanuel Macron told the World Conservation Congress which opened in Marseille this week. EURACTIV France reports.
CAP corner
CAP green light: Lawmakers have given their green light to a provisional deal on the contentious reform of the Common Agricultural Policy (CAP), its first hurdle before final parliamentary approval, expected in November.
Strategic plans: During a recent Special Agriculture Committee, member states raised concerns that they have only until 31 December to submit their national strategic plans. This makes timing quite tight for the delegated and implementing acts, as voting can only take place on them once the CAP package has been published in the Official Journal, they pointed out. Drafts of the most urgent acts will therefore be prepared and discussed ahead of time and then voted on as soon as possible once the basic legislation is finalised. During the round table, a number of MS asked whether there would be any flexibility regarding the 31 December deadline for submitting the national plans, to which the Commission reiterated that all plans ought to be submitted by the deadline, suggesting that it was better to deal with challenges as they arose rather than discussing flexibility at this stage.
News from the bubble
Informal AGRIFISH: EU agriculture ministers met on 6 and 7 September 2021 in Slovenia where the main topic of the informal meeting was on strengthening rural-urban dialogue. Slovenian agricultural minister Jože Podgoršek stressed that with the long-term vision for rural areas up to 2040 and supporting tools, such as the Rural Pact and the Rural Action Plan, he hopes to "reverse the negative trends affecting rural areas". According to Podgoršek, these include depopulation, population ageing, and the decline in the attractiveness of rural areas as places to live and work in due to deteriorating infrastructure and poor connectivity.
Fishy business: The COVID-crisis does not seem to have affected the consumption of seafood within the EU, as consumer habits regarding fishery and aquaculture products remained stable, a special Eurobarometer survey has found. Around six in ten respondents eat or buy seafood at least once a month.
Geographical indications: The European Commission has approved the addition of 'Szegedi tükörponty', a fish of the carp species, from Hungary in the register of Protected Geographical Indications (PGI).
News from the Capitals
SLOVAKIA
Slovak farmers are raising the alarm about soaring food prices. After the recently announced increase in the price of bakery products, it is expected that also prices of milk and, consequently, other commodities, will rise significantly, the country's largest agricultural association, the Slovak Agriculture and Food Chamber (SPKK) said after its annual general meeting. According to the chairman of the association, Emil Macho, the main reason is the constant increase in farmers' costs, while food prices have stagnated for a long time. "At this time, we have no choice but to raise prices," Macho said, adding that he would expect a helping hand from the state. The Minister of Agriculture, Samuel Vlčan, said the government was very well aware of the difficult situation farmers are facing. However, he pointed out that the trend of rising food prices is visible worldwide, and hence the government has only limited impact on it. "In the future, we will think about whether we can address market fluctuations by intervention buying-in of food," he said. Bakery goods consumer prices rose by 1.2% in July, which is the fastest growth rate since last summer. (Marián Koreň | EURACTIV.sk)
FRANCE
Gathered at the IUCN World Conservation Congress in Marseille this week, stakeholders shared their visions for achieving the agroecological transition. Ahead of the UN Food Systems Summit later this month, the COP15 in October and the COP26 in November, this week's congress, hosted by France, has brought politicians, scientists, civil society and agrifood stakeholders together to discuss, amongst other things, how to turn agroecology from a nice concept to a global reality. Stakeholders presented a number of conditions for success: inclusive and bottom-up decision-making processes, public-private partnerships, and a true system of reward and recognition for farmers engaging in the transition. Last but not least, participants stressed the importance of an overall change of paradigm, away from over-consumption and towards more eco-friendly (and thus, less meat-based) diets. (Magdalena Pistorius | EURACTIV.fr)
GERMANY
On the back of the European Parliament's vote on the Farm to Fork Strategy, the food flagship strategy proposed by the European Commission, German farmers have voiced criticism of some of the amendments proposed in Parliament. "If the EU really wants farmers to organise and manage a successful transformation process, it has to support us through a pragmatic political framework based on feasible and balanced goals," the president of the German Farmers' Association (DBV), Joachim Rukwied, said, adding that German agriculture had already come far in terms of sustainability. If excessively rigorous standards were imposed on farmers, this would lead to domestic production being shifted abroad, he added. (Julia Dahm | EURACTIV.de)
NETHERLANDS
Dutch politicians are considering radical plans to force hundreds of farmers to sell up and cut livestock numbers to reduce damaging ammonia pollution, according to the Guardian, who reports that civil servants at the finance and agriculture ministry have drawn up proposals which include slashing livestock numbers by 30%. If true, this would be one of the most radical plans of its kind in Europe. (Natasha Foote | EURACTIV.com)
ITALY
In an interview with the economic daily Sole24ore, Giuseppe Ferro, CEO of Italy's third largest pasta factory, warned that "between March and May we will not have enough wheat to make pasta." He explained that the problems lay in Canada, where only 3.5 million tonnes of durum wheat as been produced instead of the usual 6.5. Such a shortage happening in the world's leading producer of durum wheat could lead to spike in the price of pasta. "I know that Lidl has already increased the price of pasta by 10 cents," Ferro said, adding that well before Christmas it would be possible to see increases of 15-20 cents per pack. (Gerardo Fortuna | EURACTIV.com)
UK
MPs are being encouraged to show their support for British farming as part of an annual initiative designed to celebrate the UK farming sector and its contribution to the economy. Now in it's sixth year, the National Farmers' Union's 'Back British Farming Day' will be held of Wednesday 15 September this year. (Natasha Foote | EURACTIV.com)
IRELAND
The Irish Creamery Milk Suppliers Association (ICSMA) have called for farm families that will suffer losses in direct payments under the next CAP to be compensated either through Pillar I or Pillar II, according to Farming Independent. The association has warned ministers that critical decisions made over the coming months "will essentially determine whether or not the Irish family farm model has a future". (Natasha Foote | EURACTIV.com)
Upcoming events
12-14 September | The first regional workshop of the 'Smart Rural 21' project
14-17 September | Salon international des productions animales in France
15 September | The State of the EU debate. Find out more.