Welcome to EURACTIV's AgriFood Brief, your weekly update on all things Agriculture & Food in the EU. You can subscribe here if you haven't done so yet.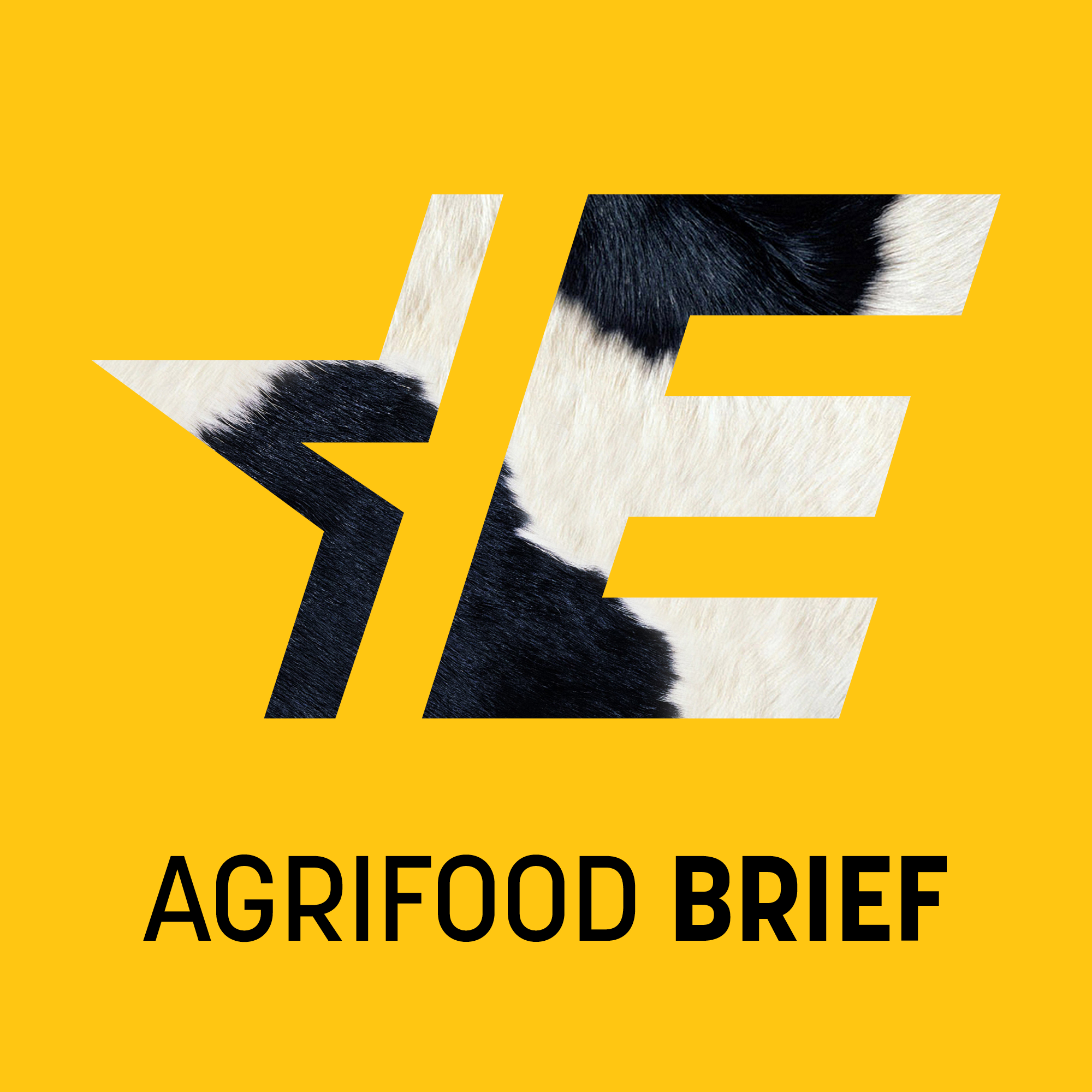 10 - Out of touch policymakers, avian flu, SMEs
The failure of policy-makers to understand the underlying motivations behind farmers' decisions may be undermining the environmental ambition of the EU's Common Agricultural Policy (CAP), according to a new study.
The research, published on Sunday (1 November), conducted a number of interviews with policy-makers which revealed a "narrow focus" on economic and structural factors as the most commonly-identified determinants of farmers' adoption of environmental management practices.
This is reflected in the current rationale of EU agricultural subsidies, which focuses mainly on the idea of compensation for farmers for lost income and additional costs, and on how to overcome perceived unwillingness to pursue environmental objectives
However, this is a gross simplification of the situation on the ground, according to the paper.
The study suggests that European farmer decision-making is far more nuanced and diverse than this policy rationale implies, involving a wide range of interacting factors which affect farmer choices.
Drawing on a range of established studies, it points to the fact that previous research indicated that "even the most profit-oriented farmers are willing to lose some income in order to implement measures that allow diversification, utilise marginal land or otherwise reduce risk".
It adds that literature also suggests that many farmers have "supra-economic motivations" that can prompt choices to improve environmental conditions even at a financial cost.
That these nuances were not reflected in interview responses adds weight to other findings that policy is "often made on the basis of a simplistic conceptualisation of farmer behaviour that unduly emphasises the importance and independence of crude economic considerations", it says.
But this oversight could be costing the environment dearly, the study suggests.
"The relatively simplistic conceptualisation of farmer behaviour that underlies some aspects of policy design may hamper the effectiveness of environmental payments in the CAP by over-emphasising economic considerations," it states, adding that this is potentially corroding farmers' attitudes to policy and environmental objectives.
Failure to account for the array of farmer motivations may result in poorly-targeted incentives, reduced farmer uptake over time, and even distortions of those motivations if they encourage subsidy dependence over intrinsic determination, it adds.
The paper calls for an urgent redesign of agricultural subsidies to better align them with the economic, social and environmental factors affecting farmer decision-making in order to maximise potential environmental benefits.
It stresses that policy must be designed to account for the effects of factors such as ecological motivations, farm size, farmer age, or domestic and landscape-level diversity and governance arrangements on farmer decision-making.
"The mandatory, constrained nature of ecological focus areas ('eco-schemes' in the post-2020 CAP) and the apparent lack of consideration of a realistic range of farmer characteristics compromises the potential of the scheme to capitalise on the diversity of farmers and environments that exist in Europe," it states.
The research comes on the back of an intense debate on the CAP, which has come under fire for failing to achieve its aim of preserving European farmland biodiversity, despite massive investment in subsidies to incentivise environmentally-beneficial farming practices.
The European Parliament and the Council have now both agreed on their positions for the next CAP reform. The agreements pave the way for the three EU institutions to meet in a trilogue to hash out the shape of the CAP for the next seven years.
(N.F.)
Agrifood news this week

Avian flu threat looms large in EU after cases detected in Netherlands
The detection of several cases of avian influenza in the Netherlands has set the EU on red alert for the possibility of spread elsewhere, leaving the country itself on 'high alert' and preparing a mass culling of animals. Natasha Foote has more.

From 'spent' to 'saved' grains: reusing by-products in the brewing industry
Drinks, crackers and fish food are just three of the areas where innovative solutions are currently being explored by the EU brewing sector in an attempt to upcycle wasted by-products from beer production as part of their commitment to contribute towards the EU's green goals. Read more here.

Tackling the hidden cost of Europe's chocolate habit
Chocolate is a cheap treat in Europe, but beneath the wrapper, it is mired in the bitter issues of deforestation, biodiversity loss and child labour. Kira Taylor has the story.

French citizens have spoken on agriculture, but will it have any effect?
As part of an effort to reconnect citizens with agriculture, French citizens have been invited to offer their take on the direction of the next Common Agricultural Policy (CAP). But to what extent these efforts will be reflected in policy remains to be seen. EURACTIV France reports.

In case you missed it… be sure to check out EURACTIV's videos on our recent events on plant-based naming and labelling and sustainability in the brewing sector.
"The coming years will be busy but also decisive for animal welfare. We know that although important steps are made over the next years it is not the end of the road. We are determined that animal welfare remains a priorit"
EU Health and Food Safety Commissioner Stella Kyriakides during her speech at the 8th meeting of the animal welfare platform this week
News from the bubble
Cattle welfare: EFSA have released their latest and final report on animal welfare at slaughter, this time focusing on cattle. The report identified 40 welfare hazards that could occur during slaughter, most of them which were related to stunning and bleeding. Staff were identified as the origin of 39 hazards, which were attributed to the lack of appropriate skill sets needed to perform tasks or to fatigue. Learn more about this here.End the cage: Věra Jourová, Vice-President for Values and Transparency, and Stella Kyriakides, Commissioner for Health and Food Safety, met with the organisers of the European Citizens' Initiative 'End the Cage Age' this week after they collected and submitted close to 1.4 million signatures. Subequently, a public hearing will also be organised in the European Parliament. The Commission will then present a communication outlining its next steps.
Feeling the heat: The Joint Research Centre of the Commission presented its annual report on forest fires, which conlcluded that 2019 was the worst-ever year for forest fires globally, with over 400,000 hectares of Europe's natural land burnt and a record-high number of nature protection areas affected by wildfires. The report adds that climate change had a strong effect on the length and intensity of fire danger in Europe.
Agrifood news from the capitals
FRANCE
France has been sent a warning over compliance with the thresholds set by the European directive on nitrate levels in drinking water. The letter of formal notice, sent by the EU Commission on Friday (30 October), stated that France's drinking water contains excessive amounts of nitrates and asked the country to do better to "guarantee the cleanliness of water intended for human consumption". The presence of nitrate in drinking water has been put down in large part to intensive agriculture, via the use of fertilisers and runoff from manure. This is France's second warning on the issue, and the country now has two months to respond to the Commission. (Lucie Duboua-Lorsch| EURACTIV.fr)
GERMANY
Last Friday (30 October), the European Commission gave Germany a 2-month deadline to step up its protection of grasslands in the Natura 2000 sites before it refers the case to the European Court of Justice. The country is "failing to fulfill its obligation to prevent the deterioration, in particular, of two habitat types, notably low hay meadows and mountain hay meadows," the Commission said. The Commission added that the culprit is "unsustainable agriculture." (Sarah Lawton | EURACTIV.de)
UK
International Trade Secretary Liz Truss opted to extend the Trade and Agriculture Commission this week, placing it on a full statutory footing. The move is designed to offer farmers a stronger voice in UK trade policy as Britain negotiates a number of new agrifood trade deals in the aftermath of Brexit. She said this moves aims at "putting British farming at the heart of our trade agenda, and ensuring the interests of farmers and consumers are promoted and advanced as we move closer to becoming an independent trading nation on January 1st."  (Natasha Foote | EURACTIV.com)
IRELAND
More than 40 animals have been slaughtered at a farm in East Donegal over the past weeks following an outbreak of bovine tuberculosis (TB). This is an infectious disease which primarily affects the lungs of the cows. It is one of the largest recorded incidents of the disease in the county. The news comes as the country moves to tighten measures on TB over fears of a recent rise in incidences of the disease. (Natasha Foote | EURACTIV.com)
ITALY
The Italian agrifood sector has started to feel the first stirrings of COVID-impact, with a 12.8% drop in the country'  agricultural GDP reported for the second quarter of 2020 compared to the first, according to the national agri-food research centre. Final consumption (-8.7%) and gross fixed capital formation (-14.9%) also fell. (Gerardo Fortuna | EURACTIV.com)
POLAND
According to a recent poll, prepared by the EU Commission, over 80% of Polish respondents answered that it is either very or quite important for them to eat food that comes from a short supply chain. The results of these surveys coincide with data for the whole of EU, as it was found that 87% of the EU population reported that it was very important that food comes from local producers. Only 11% reported that it is not important. (Mateusz Kucharczyk | EURACTIV.pl)
Feeling the heat: The Joint Research Centre of the Commission presented its annual report on forest fires, which conlcluded that 2019 was the worst-ever year for forest fires globally, with over 400,000 hectares of Europe's natural land burnt and a record high number of nature protection areas affected by wildfires. The report adds that climate change had a strong effect on the length and intensity of fire danger in Europe.
10 November – There is an event on rebalancing diets for a sustainable future, which will explore what types of incentives and concrete measures are needed to enable a shift towards more sustainable diets in line with the Farm to Fork Strategy.

10 November – There is a EURACTIV Germany event focusing specifically on the challenges and the future of East German agriculture. More information here.

10 November – There is an online event on how to turn digital solutions into a reality in the agrifood sector, moderated by EURACTIV's own Sarantis Michalopoulos. For all details, see here.

12 November – EURACTIV Germany will hold another online agri event, this time focusing on the role of new plant breeding techniques in the EU's Green Deal and Farm to Fork strategy. See here for details.

13 November – The European Council of Young Farmers invites to their conference, "One Health: from soil to society", to discuss concerns of the next generation of farmers and consumers. To register, click here.