Welcome to EURACTIV's AgriFood Brief, your weekly update on all things Agriculture & Food in the EU. You can subscribe here if you haven't done so yet.
This week, we speak with: Aneta Zachová from EURACTIV Czech Republic about the latest news on the allegations of fraud surrounding Czech Prime Minister Andrej Babiš and the agricultural company Agrofert; and Joan Calabuig Rull, regional secretary for the EU of the Government of Valencia, to hear the Committee of the Regions opinion on the EU's flagship food policy, the Farm to Fork strategy.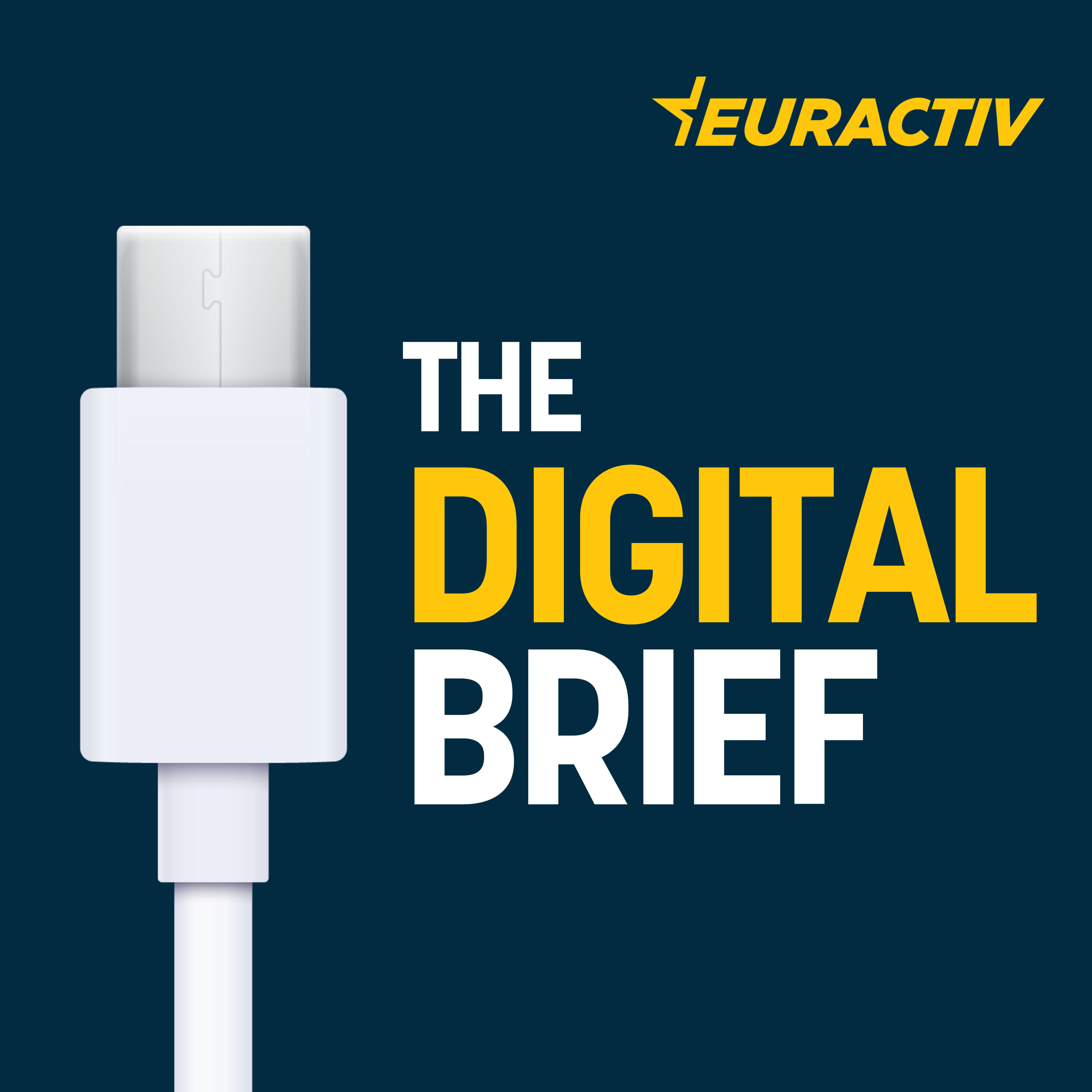 15 - Live animal exports, Agrofert controversy, Committee of Regions
While EU agriculture ministers are less than united on a harmonised nutritional labelling scheme, the picture on a potential animal welfare label is much more promising.
When Germany took over the reins of the rotating EU presidency last July, agriculture minister Julia Klöckner made clear that labelling was high on the agenda, both for nutritional information and for animal welfare.
But after five months of talks, we are still not much closer to a consensus among ministers on an EU-wide nutritional label.
The German presidency has one shot left to get it right and they are preparing a last-ditch attempt to have a joint Council conclusion at the last meeting they will chair next week (15-16 December)
But these high hopes look likely to be dashed given that Italy has threatened to put a spanner in the works.
It is no secret that the country is less than satisfied with the way the issue has been dealt with so far. According to Italy, the latest talks at the EU Council have confirmed the difficulty of reaching an agreement. "In our opinion, the approach has not been completely neutral," the agriculture minister Teresa Bellanova stressed in a note.
It is now extremely unlikely that Germans will manage to persuade the Italians, which leaves a high chance that conclusions of food labelling will only be signed off by the presidency.
This could water down the original intention of giving a clear message to the European Commission, which is expected to put forward a proposal for a harmonised food labelling scheme in the context of its Farm to Fork strategy (F2F).
So far the Commission has lent its support behind the idea of having a mandatory framework at the EU level, as any national attempt to regulate on the matter runs the risk of fragmenting the Single Market.
Taking of fragmentation, not all member states share this view. The Nordic countries, for instance, have developed their own successful front-of-pack labelling systems which they are reluctant to part ways with.
Doubts have started to arise on relying only on food labelling to 'nudge' consumers toward healthier diets.
In an interview with EURACTIV, European Parliament's rapporteur on the Farm to Fork, the centre-right MEP Herbert Dorfmann, said that the most developed labelling framework in the world at the moment is, perhaps, that of the United States. "But I don't have the impression that their diet is healthier than ours," he added.
On the other hand, member states seem more ready to embrace the idea of a standardised animal welfare label for livestock foodstuffs.
An EU official told EURACTIV that they are "confident" that the draft conclusions on an animal welfare label will be adopted.
There have been a number of national voluntary schemes implemented in different member states so far. However, a corresponding legislative framework has yet to be initiated at the European level.
Germany is a strong advocate for the creation of a  transparent and harmonised EU-wide animal welfare label, arguing that this will significantly increase consumer confidence in the labelling of animal products.
At the same time, they expect the creation of an animal welfare label could also open up a new market for farmers to sell products produced to higher animal welfare standards, ultimately leading to an improvement of animal welfare in livestock husbandry.
Ministers are also considering the introduction of food origins indications on front-of-pack labelling.
However, a draft of the conclusions that the Germany presidency would like to be approved next week highlights the importance of conceiving a scheme that avoids problems in the internal market and that it is somehow WTO-proof.
For the presidency, the new food origins label also needs to be "clear and easily understandable to avoid misleading consumers." Once again, easier said than done.
A message from EIT Food

Collaboration holds the key to the future of food

Following the publication of the EU's Farm to Fork Strategy and with the food system facing mounting pressures, find out how a positive future of food may now be more dependent on collaboration than ever before.
Farm to Fork needs a tweak in its 'fork' part, says MEP
There is still work to be done on the segment of the EU's Farm to Fork (F2F) strategy that deals with consumers, as they are required to play a major part in the transition toward more sustainable food systems, according to centre-right MEP Herbert Dorfmann.
Gerardo Fortuna has the story.
Agrifood Brief, Special Edition: A closer look at EU agrifood trade
Be sure to check out EURACTIV's Agrifood special edition on agrifood trade, where we take a closer look at each member's state position on trade and their country's own specific issues.
This special edition also includes a special podcast where we delve deeper into all aspects of agrifood trade, looking to answer the questions of why agritrade is so important in the context of the general EU's trade policy, what makes EU foodstuff and the European Single Market so different for trade partners, as well as the social, political consequences that come from closer trade relations.
Green farming ambitions must not lose sight of bigger picture, experts warn
While policies aiming to green the EU's farming system should be welcomed as a step in the right direction, they must also show coherence and understanding of the global picture, experts have warned. Natasha Foote has more.
Food systems have much to gain from whole grains, says expert
Whole grains are a staple part of our diet but they can also play a key role in addressing our most pressing environmental challenges, including transitioning to a less meat intensive diet, according to a cereals expert. Read more.
'From grass to glass': how dairy can go green
Polluting emissions have long been a concern in the dairy industry, with methane released from cow belches and flatulence fueling global warming, causing floods and droughts, which in turn impacts on production. Kira Taylor has more.
Dutch MEP: We have to close the gap between rural and urban areas
Innovation in agriculture and beyond is vital to close the widening gap that leads to polarisation and tension between rural and urban areas, says Jan Huitema MEP. Rural development plans must be made with the local community and not just in Brussels offices, he argues. See here for more details.
News from the bubble
Assessment of emergency neonicotinoid authorisation: EFSA is to assess a number of emergency authorisations granted by member states for the use of neonicotinoids in sugar beet in 2020. The request from the European Commission covers 21 emergency authorisations of clothianidin, imidacloprid, thiamethoxam and thiacloprid granted by Austria, Belgium, Croatia, Denmark, Spain, Finland, Lithuania, Poland, Romania and Slovakia. EFSA will examine the justification for the authorisations given the specific situation of each country and the availability of alternative treatments. The assessments should be finalised towards the end of 2021.
Scientists criticise the CAP: Scientists have released a new report this week which concludes that the EU's Common Agricultural Policy (CAP) still fails to "address the environmental and socioeconomic challenges of EU's agriculture".
State aid: This week, the Commission approved a €1.5 million Luxembourg scheme to support the meat sector in the context of the coronavirus outbreak. The scheme, which will take the form of direct grants, will be open to producers of beef, pork, goat and sheep meat.
Brexit woes: As the EU and UK trade negotiations approach a conclusion, Europe's farmers and agri-cooperatives, food manufacturers, traders, and agri-food sector workers issued a joint statement outlining what needs to safeguard jobs and allow the agri-food sector to thrive. "At this eleventh hour we call on negotiators to strike a comprehensive tariff and quota-free trade agreement with close harmonisation of rules, including on sanitary and phytosanitary measures and technical barriers to trade. We must strive for a level playing field, including on workers' rights," the statement reads.
Live animal transport: Forty elected representatives signed an opinion piece published in
Le Monde this week about animal transport and the moral and legal issues arising from the export of live animals.
Pesticide poisonings: In a comprehensive study released this week, scientists report that pesticide poisonings on farms around the world have risen dramatically since the last global assessment 30 years ago. Based on an evaluation of available poisoning data from countries all over the world, the researchers conclude that there are about 385 million cases of acute poisonings each year, up from an estimated 25 million cases in 1990.
African Swine Fever: A new report by the European network of wildlife professionals (ENETWILD) project was released this week which models wild boar distribution, including control of spatial autocorrelation. The report, which was funded by the European Food Safety Agency (EFSA), aims to ensure more precise estimates on wild boar for better risk assessment on African Swine Fever.
MEPs have beef with meat campaign: 34 MEPs wrote a letter this week criticising an EU Commission funded project which aims to promote the consumption of bovine products.
COVID in meat plants: The European Federation of Food, Agriculture and Tourism Trade Unions  (EFFAT) has released a new report exploring the reasons why COVID19  spreads easily in meat plants and what to do to mitigate risk.
Agrifood news from the capitals
GERMANY 
The German government is continuing intensive talks with China about relaxing import bans on German pork, which were imposed after the discovery of African swine fever (ASF) in the country this autumn, Germany's agriculture ministry said on Thursday (10 December) according to Reuters. China and other Asian pork buyers banned imports of German pork in September after the first ASF case was confirmed in Germany in wild boars, causing Chinese pork prices to surge and German prices to fall. Around 240 ASF cases have been confirmed in Germany since the first case.
FRANCE
The French department of the 'Landes' has now also been affected by the H5N8 avian flu virus, the agriculture ministry stated in a press release on Tuesday 8 December. In order to control the spread of this highly pathogenic virus, which is fatal to birds, the prefecture ordered that the 6,000 contaminated ducks be euthanised. This is the first case of contamination of a poultry farm since the reappearance of the disease in France in mid-November. With only a few weeks to go before Christmas, this contamination comes at the worst possible time for Landes duck farmers, since the winter months represent a key period for foie gras sales. (Lucie Duboua-Lorsch| EURACTIV.fr)
UK
The NFU is urging all poultry keepers to put in place appropriate measures to house their birds, as Defra announces new housing rules will be in place in the UK from 14 December. NFU chief poultry adviser Aimee Mahony said: "Due to a number of confirmed avian influenza cases, the introduction of these new housing measures is a logical next step to best protect poultry". She added that these new measures mean that "every poultry keeper, whether you have one hen in the garden or a large poultry business, must house their birds indoors," urging poultry farmers to take this advice seriously.  "It's crucial that everyone remains vigilant and reports any signs of disease in their birds at the earliest opportunity." (Natasha Foote | EURACTIV.com)
IRELAND
Ireland must do all it can to ensure that "a frictionless east-west and west-east trade continues after Brexit", Minister for Agriculture, Food and the Marine, Charlie McConalogue told Thursday's Irish Creamery Milk Suppliers' Association (ICMSA) AGM. The UK is the single most valuable market to Ireland accounting for 20% of the value of the country's dairy exports. While speaking about Brexit, the minister admitted that the UK "is and will continue to be" an important market for Ireland, but he spoke too about the challenges that Ireland faces with the new Common Agricultural Policy (CAP), the difficulties 'and advantages' to the Mercosur Trade Agreement and how the eradication of TB could cost the State and farmers over €1bn in the years ahead if the matter is not dealt with in an efficient and effective manner now. (Natasha Foote | EURACTIV.com)
POLAND
Interest in hemp production is growing in Poland. Hemp is seen as a very promising plant because of its properties, such as in the production of medicines, as a dietary supplement, and in cosmetics.  A recent report prepared by the "Polityka Insight" shows that the area of hemp sowing exceeded in Poland in 2019 to 3 thousand hectares, which represents a 78% increase in annual terms. Poland still remains a net importer of practically all agricultural raw materials obtained from this plant. Most of the raw materials were imported from other EU countries, mainly from Germany, Lithuania and the Netherlands, but a significant part of the import also comes from Canada, Ukraine and Kazakhstan. (Mateusz Kucharczyk | EURACTIV.pl)
14 December – WWF and Greenpeace will be holding an online event to hand over the 1 million+ submissions made to the European Commission's public consultation on deforestation, which demanded a strong EU law to protect the world's forests and the rights of people who depend on them. The signatures will be received in a virtual handover by Vice-President Frans Timmermans and Commissioner Virginijus Sinkevičius, who will both make statements on their plans for a new EU law to protect forests. You can watch online here.

15 – 16 December – There is an AGRIFISH Council meeting where agriculture ministers plan to find agreement and adopt conclusions on EU-wide animal welfare label front-of-pack nutrition labelling, nutrient profiles and origin labelling, as well as reach an agreement on the fishing opportunities for next year for the following fishing stocks: Atlantic and North Sea, certain deep-sea stocks, Mediterranean and Black Seas

16 – 17 December – There is the 2020 EU Agricultural Outlook conference. This year's edition will reflect on the lessons learnt from the Covid-19 crisis and look at pathways to a green recovery. It will also offer an opportunity to present and discuss the results of the foresight study on the "Farmers of the future".