Welcome to EURACTIV's AgriFood Brief, your weekly update on all things Agriculture & Food in the EU. You can subscribe here if you haven't done so yet.
This week:  we speak with Tassos Haniotis, director of strategy, simplification and policy analysis at the EU Commission's DG AGRI, about agricultural statistics and to Gianluca Brunori, chair of the EU Commission' standing committee on agricultural research and professor of food policy at the University of Pisa, about a recently released report on the resilience of the agrifood sector.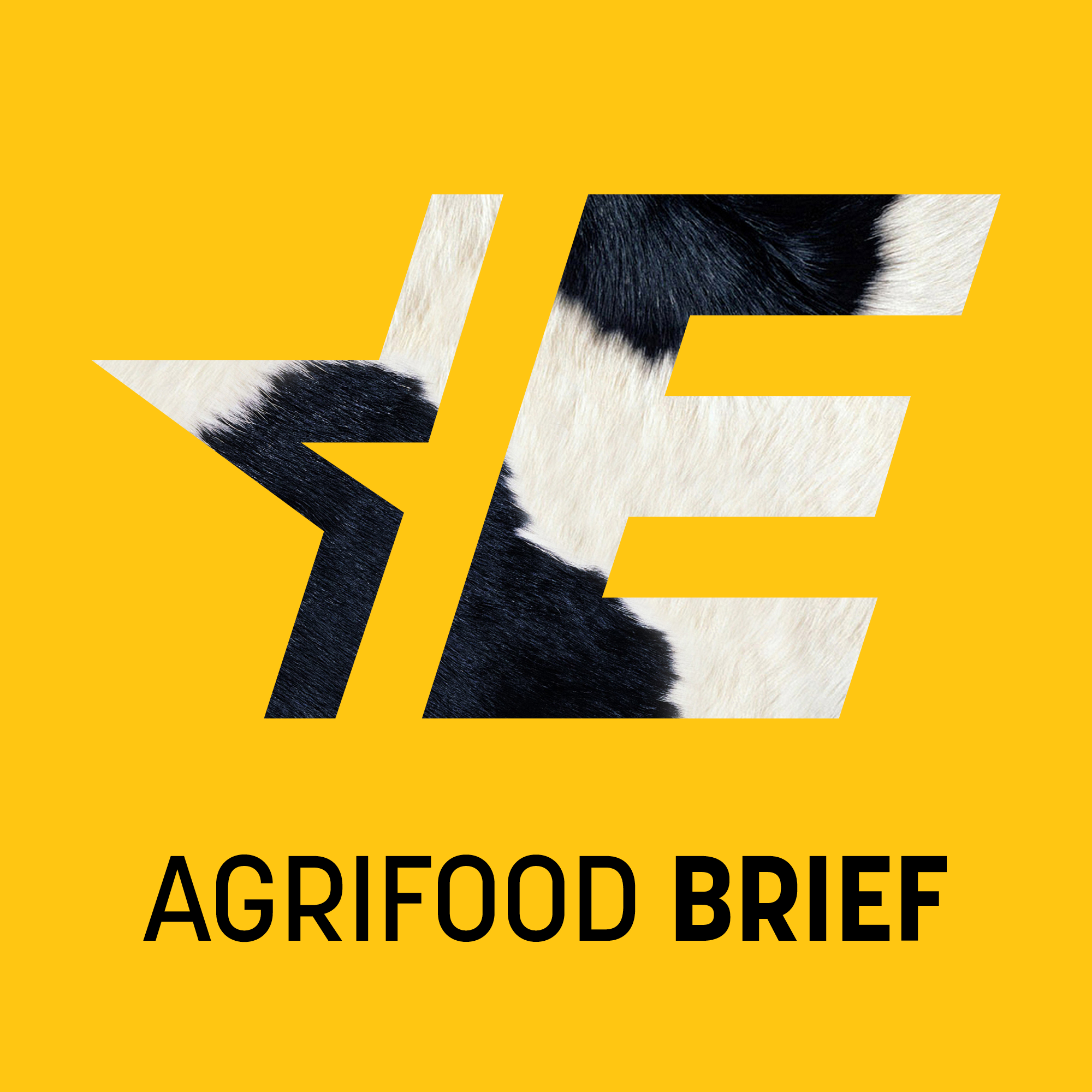 19 - EU cancer plan, resilience report, agri stats
The COVID crisis may have stolen the spotlight over the past few months, but the EU-wide plan to combat cancer has remained a top priority of Ursula von der Leyen's Commission when it comes to public health.
Much in the same way as the EU's flagship food policy, Farm to Fork strategy aims to tackle all elements of the food system, the EU's cancer plan takes a holistic approach to cancer, from prevention to diagnostics and treatment.
After a slight delay, the European Commission is expected to present Europe's Beating Cancer Plan next week, but EURACTIV has been privy to a sneak peek of the draft version of the plan.
You might well be wondering why I am talking about the EU cancer plan in the agrifood brief.
Well, it seems the plan may have a few things in store for the agrifood sector, which may not come as a huge surprise, given that cancer risk is heightened by the effects of unhealthy diets and obesity.
But what may be more interesting, though, is the way the plan proposes to do this.
The draft plan, which dates back to December, proposes to review the EU promotion policy for agricultural products in view of "phasing out promotion of foods linked with cancer risks, such as red and processed meat". The review also aims to stop the inclusion of alcohol in such promotion programmes.
While a reference to the Commission's review of the EU promotion programme for agricultural products can also be found in the Farm to Fork strategy, unlike in the cancer plan it specifies that, in relation to meat, the review should focus on "how the EU can use its promotion programme to support the most sustainable, carbon-efficient methods of livestock production".
The objective of the EU's agrifood promotion policy is to boost the competitiveness and consumption of EU products in and outside the EU.
It aims to do this by raising consumer awareness of the merits of the EU's agricultural products and production methods, mainly via outreach and promotion activities carried out by producers and trade organisations.
As it stands, wine and spirits with a designation of origin or protected geographical indication status and meats are currently eligible for the EU agrifood promotion policy.
A recent study that looked into the effectiveness of the EU agrifood promotional programmes concluded that promotion policy brings "clear EU added value", especially for the activities designed and managed at EU level.
Just this week, the Commission launched the calls for proposals for European agri-food promotion programmes for 2021. This year, a special focus is put on promoting products and farming methods that support more directly the European Green Deal objectives, such as organic products, fruit and vegetables and sustainable agriculture.
Speaking at a recent event marking the launch, centre-right MEP Herbert Dorfmann highlighted the importance of the promotion programme in creating markets for products EU and elsewhere.
Calling the promotional programme a "big success", he noted that the EU mainly exported high value processed food, singling out high-quality wine as an example.
But that's not all the cancer plan has to say on agrifood matters.
The other main target in the Commission's initiative for beating cancer is alcohol, which accounts for more than 15% of cancer-attributable deaths in men and 30% in women
With a view to reducing harmful alcohol consumption, the draft outlines that the Commission will also review EU legislation relating to the taxation of alcohol and to cross border purchases of alcohol by private individuals.
According to the draft, a study will also be published, mapping fiscal measures and pricing policies focusing on sugars, soft drinks and alcoholic beverages.
Following this study, which is planned for 2022, the Commission will consider the feasibility of proposing new tax measures on sugars and soft drinks.
The draft also states that the plan will take action on marketing and advertising of alcoholic beverages, as well as other unhealthy food and drinks, in order to reduce the exposure of young people to these products.
Of course, all is still to play for between now and the official unveiling of the strategy, but one thing is for sure – it won't just be stakeholders in the health sector eagerly awaiting its publication.
(N.F)
Agrifood news this week
Schmit: Recovery fund key to get hospitality sector back on its feet
Placing the hospitality and tourism sectors at the heart of national recovery and resilience plans will be essential, the EU commissioner for jobs and social rights, Nicolas Schmit, told EURACTIV.
Social conditionality set to be sticking point in CAP negotiations
EU agriculture ministers have voiced concerns over the inclusion of social conditionality in the reform of the Common Agricultural Policy (CAP), the EU's farming subsidies programme, while stakeholders warn that this must not be forfeited in favour of clinching a quick deal. Natasha Foote has the story.
Agricultural Statistics Explained
Our modern world is overwhelmed by quantitative data and there's really no business sector that doesn't make enormous use of statistics. And agriculture is no different. Check out this EURACTIV explainer where Gerardo Fortuna takes a closer look at agricultural statistics – Why do they matter, why should we care?
EU food safety agency presents plan for integrated risk assessments for pollinators
The EU food safety agency (EFSA) has presented its first steps towards creating an integrated risk assessment framework for honeybees which aims to contribute to the development of future environmental assessments. Read more.
Commission launches plans for EU sustainability 'code of conduct' for food businesses
The European Commission has taken its first steps towards launching a 'code of conduct' for actors along the food chain, as part of its aim to increase the sustainability of the food system. Find out more here.
Indoor v Outdoor – What does future hold for hospitality sector?
The COVID crisis has hit economies hard but it is also providing the foodservice industry and the hospitality sector a chance to test new ways to engage customers, taking into account how their eating habits are changing. Gerardo Fortuna has more. 
COVID crisis 'trigger' for innovation in hospitality sector, say researchers
The COVID-19 crisis has deeply impacted the hospitality sector, but it has also been a trigger of business model innovation and this must be encouraged to help businesses adapt to the "new normal", according to new research. Natasha Foote has more.
Berlin agriculture conference highlights world hunger, climate change
The international conference of agriculture ministers in Berlin on Friday (22 January) focused on finding solutions in times of crisis, like the current pandemic and the subsequent humanitarian catastrophe, and called for combatting world hunger, climate change, and potential new pandemics. EURACTIV Germany reports.
News from the bubble
US Tariffs: Seventy-Two U.S. and European associations representing a wide range of industries sent a letter this week to President Joseph Biden and EU Commission President Ursula von der Leyen urging the immediate suspension of tariffs on sectors unrelated to the ongoing Trans-Atlantic trade disputes
Formal investigation: The European Commission has opened a formal antitrust investigation to assess whether Mondelēz has restricted competition in a range of national markets for chocolate, biscuits and coffee by hindering the cross-border trade of these products between EU Member States, which would be in breach of EU antitrust rules.
Agrifood trade: Between January-October 2020, EU27 exports reached €151.8 billion (an increase of 0.5% compared to the same period in 2019), while imports totalled €102 billion (an increase of 0.1%), according to the monthly trade report published by the EU Commission this week. As a result, the agri-food trade surplus rose by 1.3% to €49.8 billion.
Agroecology approach: NGOs, farmers and science groups have called on the EU to take an agroecology approach to shape policies and transform EU food systems in a policy paper this week, which puts forward a proposal to mainstream agroecology into the policies governing EU food systems.
Exceptional measures: The Commission adopted the extension of exceptional measures to support the wine sector, a sector particularly hard-hit by the COVID crisis, by one year, making the measures applicable until 15 October 2021 and retroactive from 16 October 2020.
Promotional programmes: This week the European Commission launched the calls for proposals for European agri-food promotion programmes, in the EU and abroad. This year, a special focus is put on promoting products and farming methods that support more directly the European Green Deal objectives, such as organic products, fruit and vegetables and sustainable agriculture.
Withdraw the CAP campaign: Director general of the EU Commission's DG AGRI, Wolfgang Burtscher, partook in a Facebook Live discussion on the CAP reform with Fridays for Future International's 'Withdraw the CAP' campaign.
Consumer trust: Consumer trust in the food sector has increased over the course of the COVID-19 pandemic, according to a new report from EIT Food, Europe's leading food innovation initiative. The EIT Food Trust Report found that consumer trust in all parts of the food sector has increased, and with it the confidence they have in food products, with overall increases of between 3% and 8%.
Agrifood news from the Capitals
GERMANY 
On Tuesday (26 January), German farmers and around 100 tractors came to central Berlin to protest delayed coronavirus aid and the low prices in German supermarkets in front of the Agriculture Ministry (BMEL). The demonstrators came with a series of demands that focused on reducing requirements for environmental protections, including the suspension of new fertiliser regulations as well as any 2020 regulations concerning farming or livestock, and increasing protections for German food, including setting the "German full-cost price for all food produced in Germany."
The BMEL issued a response to their demands, which stated that they were not feasible, pointing to European regulations or other requirements of the free market and global trade that would prevent their implementation. Additionally, some politicians are worried about the right-wing nationalist influence in this movement. Some tractors flew the flag of the 1920s Rural Peoples' Movement ('Landvolkbewegung'), a north German protest movement that radicalised and perpetrated acts of terrorism and eventually joined the Nazi party, something that Green MEP Martin Häusling said was "intolerable". (Sarah Lawton | EURACTIV.de)
AUSTRIA 
Austria's Agriculture Minister and its Chamber of Agriculture is dissatisfied with the Health Minister Rudolf Anschober's (Greens) recent proposal to institute origin labelling for beef and egg products in institutional catering. Agriculture Minister Elisabeth Köstinger (ÖVP) referred to the proposal "an important first step," but added that "it does not go far enough; it also needs to be extended to processed products." Chamber President Josef Moosburger agreed, calling it "at best a first step and completely inadequate," advocating for labelling in all canteens as well as on processed products.
Given the EU's competence in this area, Austria will have to receive permission from the Commission after submitting a draft text of the legislation in advance. "If there are no objections, we would be a decisive step further in implementing the government agreement," Anschober said. The demands for expanded origin labelling are acceptable under European law, Köstinger stated, citing a report from EU legal expert Walter Obwexer that was commissioned by her ministry. (Sarah Lawton | EURACTIV.de)
FRANCE
The National Assembly opened the examination of a long-awaited bill reinforcing the fight against animal abuse this week. Several articles likely to cause tension in the debates have been removed from the bill, including articles related to fox hunting, the question of intensive breeding and bullfighting. Several elected representatives lamented this, including the ecologist deputy Matthieu Orphelin, who called the law "too timid" on twitter, saying it includes "advances for domestic animals, but also major renunciations on hunting and cage farming". (Lucie Duboua-Lorsch| EURACTIV.fr)
UK
The UK department for environment, food and rural affairs (DEFRA) has announced a consultation on future TB eradication strategy, which proposes to no longer license badger culls post-2022. Responding to the consultation, NFU deputy president Stuart Roberts stressed that bovine TB continues to "devastate farming families up and down the country," adding that the cull played a key role in keeping the disease at bay. "It is essential to keep our focus on eradicating this dreadful disease and using every tool in the box to do so," he said, adding that at this critical time, the farming community "cannot have eight years of progress undermined". However, he welcomed the news that field trials for a fully authorised cattle vaccine are underway. (Natasha Foote | EURACTIV.com)
ROMANIA
Romania aims to use its allocation of CAP subsidies from the rural development fund, which amounts to €2.8 billion, to finance the sectors which have the widest deficits in agrifood trade, according to agriculture minister Adrian Oros. "We have seen Romania has too low storage capacity and degree of processing, and this leads to a high deficit. Fruit, vegetable and pork have the largest deficits and, therefore, we will try to co-finance these activities, in these transition years, from the measures of the second pillar," Adrian Oros told news agency Agerpres in an interview. He added that more than a third of funds from this pillar need to be used for climate and environment projects, but the exact amounts will be discussed with farmers' associations. (Bogdan Neagu | EURACTIV.ro)
CROATIA
Agriculture minister Marija Vuckovic asked the Council of ministers of agriculture and fisheries of the EU for additional measures to help areas most affected by the earthquake, the ministry of agriculture reported on Tuesday. The Ministry of reported on Monday that preventive vaccination and treatment of animals is planned in the areas affected by the earthquake, and the expected total cost is HRK 9.5 million and will be financed from the state budget. (Karla Junicic, EURACTIV.hr)
POLAND
Polish farmers value family, security and health the most, according to a new survey made by the Austrian insurance company, Wiener. The survey, which was conduted in December 2020, found farmers in Poland overwhelmingly attach importance to basic values. As much as 40% of respondents consider family as the most important value for them, 27% value good health the most. Security of farms was also found to be very important for farmers, with more than 80% of survey participants indicating that they take concrete measures to secure their property. (Mateusz Kucharczyk | EURACTIV.pl)