Welcome to this EURACTIV special edition on agrifood trade, where we take a closer look at each member state's position on trade and their country's own specific issues.
Free trade agreements (FTAs) have become an increasingly contentious issue for a number of member states over the past few years, especially with the looming issue of the ratification of the Mercosur deal, which has been in the works for over 20 years.
In the wake of the coronavirus pandemic, the importance of creating resilient food systems and ensuring food security taken on a renewed importance, but stakeholders are divided over how best to achieve this.
The role of agrifood trade in supporting sustainability has also been called into question, with proponents arguing that agrifood trade can help strengthen sustainability goals, while others are critical of trading with nations with lower sustainability and welfare standards.
This special edition also includes a podcast where we delve deeper into all aspects of agrifood trade, looking to answer the questions of why agritrade is so important in the context of the general EU's trade policy, what makes EU foodstuff and the European Single Market so different for trade partners, as well as the social, political consequences that come from closer trade relations.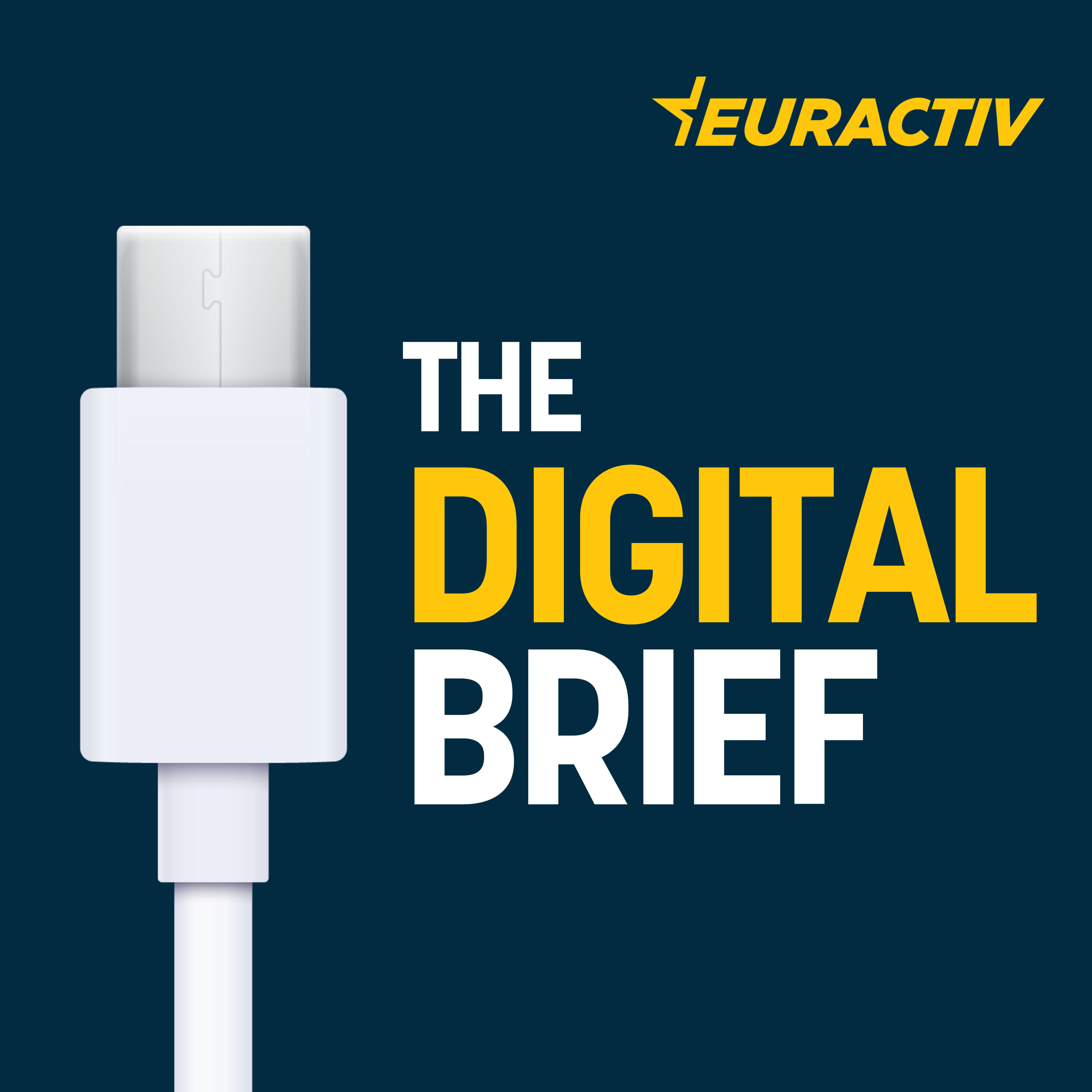 Special Edition: A closer look at EU agrifood trade
We speak with: John Clarke, director for international affairs in the EU Commission's DG AGRI;  Renew Europe MEP Irene Tolleret; Eduardo de la Pena of the EU Food Safety Agency (EFSA); Daniel Azevedo, commodities and trade director of EU farmers association COPA-COGECA; Joao Pacheco, senior fellow at the thinktank FarmEurope; Shefali Sharma, director of the European office of the institute for agriculture and trade policy (IATP); and Niclas Poitiers, a research fellow at the European think tank Bruegel
WESTERN EUROPE
BERLIN
Reluctance for free trade deals. Back in 2016, more than 300,000 Germans took to the streets demonstrating against their government's plan to support the EU's initiative to sign the Transatlantic Trade and Investment Partnership (TTIP) and the EU-Canada Comprehensive Economic and Trade Agreement (CETA).
The protests were over fears of genetically modified food in German supermarkets, lower food quality standards and a negative impact on the environment. While TTIP was taken off the table after Donald Trump took office, CETA was signed in 2016 by the EU and Canada.Germany is one of the member states that has not yet ratified CETA. This is not because the government or the Bundestag, the Federal Parliament, are not willing to, but because the German constitutional court must first make a decision on various proceedings before the Bundestag and Bundesrat can vote on ratification. Regardless, parts of CETA are already in place, leading to an increase in exports of agricultural goods from the EU to Canada.
Nonetheless, parts of civil society and the agricultural sector still criticise free trade agreements – not only CETA and TTIP but also the EU-Mercosur Trade Agreement. Germany's agricultural minister, the Christian-democrat Julia Klöckner, has been a strong supporter of the agreement during negotiations. German farmers, however, fear overproduction due to larger markets and dumping prices. A representative of the German interest group Arbeitsgemeinschaft bäuerliche Landwirtschaft recently announced they do not reject agri-food trade agreements generally, but "there must not be agreements with countries that have lower food standards than we do."  (Lukas Scheid | EURACTIV.de)
PARIS
In France, mistrust dominates. From the TTIP to Mercosur, agricultural free trade agreements have been the subject of strong mobilisations, supported by agricultural unions and environmental associations.
Likewise, the French government has also been critical of these agreements. France was among the countries which refused to ratify the EU-Mercosur agreement at the meeting of European trade ministers on 9 November.
"We must have assurances that the Paris Agreement is being complied with, that increased trade does not lead to increased deforestation and that European sanitary and phytosanitary standards are being complied with," Trade Minister Franck Riester said in an interview with the daily Les Echos.
With agricultural production totalling €77 billion, France remains by far Europe's leading agricultural power.  In this context, the lifting of import restrictions and the risk of distortion of competition are particularly worrying for French farmers.
In addition, citizens' expectations regarding compliance with health and environmental standards have increased. As proof of this, the Convention citoyenne pour le climat, made up of 150 citizens chosen by lot and responsible for making proposals in the environmental field, recommended in its report published last July that the EU-Canada agreement be renegotiated. This suggestion was rejected out of hand by President Emmanuel Macron, who said that "a very great deal of work" had already been done by the government "to obtain additional guarantees". (Lucie Duboua-Lorsch| EURACTIV.fr)
VIENNA 
Strong environmental focus. As Austria is an export-oriented economy, politicians there generally recognise the importance of free trade. However, given the important role that farmers play in the country, any agriculture trade deals are examined through the lens of how much the agreement opens up smaller-scale Austrian farmers and their regional food to cheaper competition from abroad.
For example, the country's Chamber of Agriculture welcomed the CETA with Canada, but only because it included quantity restrictions and import licences on meat products and grains, as well as respect for protected geographical indications.
With the Greens in the governing coalition, there is now an additional emphasis on environmental concerns. This has been a particular sticking point for the country in the Mercosur agreement. In August, agriculture minister Elisabeth Köstinger reiterated that the country's position on the agreement remains a "clear no", tweeting "High environmental and food standards must also be maintained for imports!" (Sarah Lawton | EURACTIV.de)
AMSTERDAM 
Growing movements against free trade deals. Despite its relatively modest size, the Netherlands is a superpower in the field of food production and the world second-largest exporter of agricultural products in the world after the US. As a raw material importer, the Netherlands is a traditionally pro-free trade country and one of the strongest advocates for FTAs at the EU level.
Although the Dutch government position is supportive of the general EU's trade policy, movements against trade agreements led by farmers and NGOs are gaining traction in the country and starting to influence decision-makers.
In February, the Dutch Lower House voted in favour of the CETA ratification but only with a slim majority, while the final go-ahead from the Senate still hangs in the balance. In May, former EU trade commissioner Phil Hogan had to defend the merits of CETA in a hearing with senators, although they remained sceptical.
In June, the Dutch Parliament approved a resolution that withdraws its support for the Mercosur deal, further delaying the process for its ratification. Dutch farmer and dairy lobbies contested that this deal would lead to unfair competition with trade partners for their lack of the same standards in animal welfare, labour law and sustainability. Farmers are particularly concerned by meat and sugar imports from South America, while several agrifood businesses do not seem to like CETA's dispute settlement mechanism. (Gerardo Fortuna | EURACTIV.com)
BRUSSELS
Belgium divided over Mercosur. Alongside other countries such as France, Ireland, Germany and Hungary, Belgium offered its support for a common declaration from several EU members states who raised concerns about the deal with Mercosur at the last EU Council of agriculture ministers (16 November).
In January, the Walloon Parliament unanimously adopted a motion opposing the draft trade agreement. This was on the basis of defending the 9,000 local beef farmers, whose work represents 43% of Belgian meat production. They also demand that the rules in the Mercosur countries be the same as the European rules.
On the other hand, the Flemish government supports the Mercosur deal as it sees potential for the automotive, machinery, agri-food, international maritime services and construction industries. Although the federal government is for the moment supporting Wallonia's position, this difference of opinion could amplify tensions between the two regions.
Yet, according to the federal government, in 2018, Belgium imported €3 billion worth of goods from the Mercosur countries, mainly from Brazil. This represents 2.2% of the imports from non-EU countries. On the agricultural side, only vegetable and fruit preparations were imported.
Walloons are also concerned with pork exports. Because of African swine fever, China has embargoed Belgian pig exports since 2018. With 1.1 million tonnes of pork per year, Belgium is the world's 7th largest exporter of the product. Before the embargo, China was buying around 2% of Belgian exports. The Walloon Federation of Farmers is now asking the Walloon minister Willy Borsus for an aid plan. They hope for a return to normal by next spring. (Anne Damiani| EURACTIV.com)
LUXEMBOURG
Specialist production sparks fears. At the last EU Council of agriculture ministers (16 November), the Grand Duchy joined Austria, Bulgaria, Romania and Slovakia in raising complaints about the deal with Mercosur, and positioned itself as one of the main critics among the EU members. They pointed to "the deterioration in the EU's trade balance and a fall in market prices for products already under pressure such as beef, ethanol, sugar, honey and poultry".
These countries are also concerned about how to overcome the pandemic and its consequences on farmers. Luxembourgish agriculture is mainly specialised in beef farming and milk production. The demand already collapsed during the first lockdown, according to the Centrale paysane luxembourgeoise, the professional association for farmers. There are fears that cheaper meat coming from South America might be in competition with local meat and cause prices to crash. Pig farmers, already affected by African swine fever, are also concerned.
This issue comes up only a few months after the ratification of the CETA, which has not been uncontested. Last May, while protesters were gathered to demonstrate, the opposition parties (CSV, Piraten, Déi Lénk and ADR) stated that they did not want to vote for this deal in the middle of the pandemic. Two motions were tabled during the debates, including one from the former Commission vice-president Viviane Reding, which called on the government to ensure the effective application of European and Luxembourgish environmental, sanitary, phytosanitary and social standards. (Anne Damiani | EURACTIV.com)
UK & IRELAND
LONDON
Brexit crunch time. Hopes are becoming decidedly slimmer day by day that the UK and the EU will manage to strike a trade deal in time for the UK's departure from the bloc in January. As the UK edges ever closer to a no-deal Brexit, much hangs in the balance for the agrifood sector.
The UK and the EU share an important agri-food trading relationship. EU countries export large volumes of agri-food products to the UK, notably fresh and processed fruit and vegetables, meat products, and food preparations. In 2017, the value of these exports came to €40 billion.
Meanwhile, a significant percentage of UK agri-food imports come from the EU (73%), with dairy products, food preparations and meat products making up the bulk of imports. Of the UK agri-food imports from the EU, the main provenances are the Netherlands (14%), Germany (11%), Ireland (10%) and France (10%).
As UK-EU negotiations come to a head, key stakeholders in agrifood on both sides of the channel have been sounding the alarm about the future of the sector.
In the eleventh hour of negotiations, Europe's farmers and agri-cooperatives, food manufacturers, traders, and agri-food sector workers issued a joint statement on Wednesday (9 December) outlining what needs to be done to safeguard jobs and allow the agri-food sector to thrive. It called on negotiators to strike a comprehensive tariff and quota-free trade agreement with close harmonisation of rules, including on sanitary and phytosanitary measures and technical barriers to trade.
"We must strive for a level playing field, including on workers' rights," the letter urges, stressing the need for immediate clarity on future UK-EU trade rules to avoid more economic turmoil and job uncertainty for a sector already badly bruised by the COVID-19 pandemic.
"A no-deal scenario, with the imposition of tariffs and heavy customs requirements, will create a dire situation. Given agri-food businesses will likely feel a greater impact from Brexit than other sectors, specific measures will be needed for a smooth transition, as well as broad support from the EU Brexit Adjustment Reserve," it reads.
Meanwhile, the UK is moving to strengthen trade relations elsewhere. Back in September, the UK struck its first major trade deal as an independent trading nation with Japan. The deal is designed to increase trade with Japan by an estimated £15.2 billion, according to the UK Government and, under the deal, tariffs on exports of a number of agricultural products will be reduced.
This deals forms a pathway to further market access under the Comprehensive and Progressive Agreement for Trans-Pacific Partnership (CPTPP), which is intended to give UK businesses a gateway to the Asia-Pacific region and help to increase the resilience and diversity of UK supply chains.
In the wake of Brexit, the UK is also looking to move closer to the US, although this has sparked fears over the lowering of food safety and animal welfare standards, including the infamous chlorinated chicken.
Lowering farming standards stands to negatively impact British farmers, who risk being undermined by cheaper, lower standard imports, but could also affect the trade of meat between the UK and EU in the future. (Natasha Foote | EURACTIV.com)
DUBLIN
Brexit and Mercosur 'double whammy' major concerns for Irish farmers. Agri-Food trade is vital to Ireland's economic health as a major food-exporting nation. Irish exports of agricultural products accounted for 9.5% of total merchandising exports and 11.2% of imports in 2019, while the value of agri-food exports for 2019 totalled €14.5 billion. Approximately two-thirds of exports go to high-value markets in the UK and the EU, with the remainder going to the rest of the world.
All eyes are currently on the ongoing Brexit negotiations, as failure to reach a trade deal would result in both the levying of tariffs on EU products imported into the UK and UK products exported to the EU, which would have a huge effect on Ireland.
Regardless of whether or not a trade deal between the EU and the UK is struck, Brexit will no doubt also bring about changes that are likely to impact the current trading practices of EU operators. Irish Farmers' Association (IFA) President Tim Cullinan recently warned that the sector worst affected by Brexit would be Irish farming.
"While efforts continue to secure a deal, the Irish government must keep ensuring that we are at the top of the queue for the Brexit support fund," he said, adding that even if a deal is secured, there will be "regulatory barriers to trade and a real risk that the value of the UK market will be undermined".
The IFA has also shown consistent opposition to the proposed Mercosur trade deal, given its dependency on beef production.
However, eyebrows were raised among the farming community when Ireland's Minister for Agriculture, Charlie McConalogue, did not formally support a point raised by the Austrian Minister against the Mercosur trade deal at last month's EU Farm Council meeting. The Austrian position was critical of the agreement and gained the support of four other member states.
"We have consistently opposed a Mercosur trade deal that fails to recognise the lack of standards that exist in Brazil and other countries. We would expect our Minister to use the opportunity presented by this discussion at EU level to register Ireland's objection to a deal that would undermine our production, particularly beef farming," he said, calling on the Irish Agricultural Minister, Charlie McConalogue, to make Ireland's position on this trade deal loud and clear.
However, McConalogue has previously said the Mercosur trade deal is something he has "real concern on" as his department awaits on the results of an impact assessment it has commissioned.
Speaking at a public meeting of the Parliament's committee on agriculture and the marine back in October, the minister described the deal as "very concerning", stressing that there can't be a situation where anything "that is not equivalent in standards" is coming into the EU from a quality and environmental point of view.
"It can't be of a lower standard than we are producing here and I think that's an essential qualification in how the deal is considered". (Natasha Foote | EURACTIV.com)
NORDICS
HELSINKI
Forward-thinking attitude. Finland is a strong advocate of free trade, which also extends to agrifood where there are no protectionist sentiments, even if competition with Swedish products is tough.
In recent years the status and general appreciation of agriculture have risen. Due, at least in part, to the coronavirus pandemic, everything produced locally has also become highly regarded. This is also evident in the current government's programme.
The country maintains that agricultural products have a lot of export potential which still needs to be realised, and the search for new markets is underway. This is also out of necessity, as sanctions against Russia have closed some doors to Finnish products. But in other areas, the export of pork to China is growing exponentially and Finnish beer has also now entered the German market.
In summary, the Finnish government has a forward-thinking attitude when it comes to agrifood trade, advocating modernisation and trade deals benefiting exports.
Farmers still expect to be subsidised and are critical of the EU bureaucracy, but are trying to find new ways to make the ends meet. Consumers are health conscious and more aware of the ethical issues in food production.
Finland's agricultural products' exports amount to €1.3 billion, the bulk (€765.2 million) of which goes to the EU. Of the individual countries, Sweden is number one followed by China and Estonia. The share of agriculture of the Finnish GDP is roughly 2%. (Pekka Vanttinen | EURACTIV.com)
EUROPE'S SOUTH
ROME
Emphasis on trade for pandemic recovery. Italy holds a positive attitude to open trade as it is basically a commodity-importing and end products-exporting country. Trading food and agricultural products has always been perceived as a form of 'soft power' aimed at exporting the Italian way of life and connecting with the wide Italian communities abroad. A dedicated governmental trade promotion agency, the Italian Trade Agency (ICE), is actively supporting the business development of Italian companies.
Contrary to this traditional approach of openness, Italy has recently started adopting a critical stance on trade with the rise of populist and anti-establishment parties, such as Lega and the Five Star Movement (M5S). In the 15 months between 2018 and 2019 that they ruled the country together, both parties expressed on several occasions their opposition to FTAs and the EU trade policy.
However, they gradually changed their approach, moving to a more pragmatic one. An example comes from their mood on CETA, which they opposed at first and then started to favour once it was provisionally applied.
"The government tends to be against it, but if numbers tell us that it is necessary for Italian companies, I am ready to change my mind," said the then agriculture minister Gianmarco Centinaio. Indeed, the CETA agreement gave a discrete boost to an already existing close trading relationship with Canada, with a 9% increase in agrifood export in the first year after its entry into force.
The current government continues to have a mixed stance, with M5S remaining suspicious while centre-left Democratic Party (PD) is heavily relying on trade to help the country recovering from the pandemic. Last November, Italy's foreign undersecretary Ivan Scalfarotto (PD) was among the ministers who signed the call on EU trade commissioner Valdis Dombrovskis to complete approval of the trade deal with Mercosur in a timely manner. The Mercosur agreement was previously called by the past government "a gun to the head" of Italy's farm sector and Italy's farming sector remain unconvinced about the cost/benefit ratio of the deal.
Italy is also concerned about the current trade tension with the US, as iconic dairy products like Parmigiano Reggiano and Grana Padano have been struck by the punitive tariffs. An Italian priority in any trade agreement under negotiation is the protection of the country's food specialties under the EU label of PDO (protected designation of origin) and PGI (protected geographical indication). (Gerardo Fortuna | EURACTIV.com)
MADRID
Generally favourable approach, with a few specific concerns. Trade agreements, in particular EU trade pacts, are widely seen as a chance to boost Spain's competitiveness and promote economic growth, with support from the Spanish government, a coalition forged by the socialist party (PSOE) and left-wing Unidas Podemos (United We Can), as well as the autonomous regions ("Comunidades Autónomas") and the local agri-food sector.
However, they have expressed a few concerns about specific chapters included in some trade agreements, including areas such as plant health, animal welfare, the use of phytosanitary products, and labour conditions of farmers and workers in the agrifood and agricultural sector, particularly in third countries.
All these concerns are aggravated by the COVID pandemic as well as a very complex political framework, including Brexit, US tariffs against EU (and Spanish exports which, among others, includes olives and cheese) and trade and political tensions with China. All of these serious hurdles to free trade.
As Spain's minister of Agriculture, Fisheries and Food, Luis Planas, recently stressed, of the total EU recovery fund, € 1,051 million alone will be allocated to the agricultural sector, with a particular focus on digitalization and biosecurity, two key elements to help increase its competitiveness, he said.
Meanwhile, Spanish farmer's concerns focus mainly on the Mercosur deal. At a time when the Spanish Strategic Plan for the implementation of the new EU's Common Agricultural Policy (CAP) is being drafted, Spain's agri-food and agricutural sectors are particularly concerned about the Mercosur agreement.
Many Spanish agricultural organisations and agri-food cooperatives have stressed that the Mercosur trade pact should guarantee 'reciprocity' and fair conditions for competition between the two blocs, given the 'sensitive' products it affects, such as beef, orange juice, rice, poultry and sugar, among others.
These claims are valid also for other EU trade agreements with third countries and for other trade blocs. They ask that quality seals, particularly relevant to Spanish agri-food exports, be protected in all these trade agreements. (Laura Gema Cristóbal |EFE Agro)
LISBON
Globalisation is 'fundamental'. The Confederation of Portuguese Farmers (CAP) believes that trade and globalisation are fundamental, but that there must also be a robust trade policy to maximise the productive potential of the EU and providing business support.
"We believe that international trade and the phenomenon of globalisation are fundamental to economic growth, but this needs a robust trade policy," CAP Secretary-General Luis Mira told Lusa, stressing that the EU must "maximise its productive potential", particularly in products and materials where it stands out.
The trade policy must, therefore, create the conditions for companies to be competitive in order to sell their products and to intervene in crises.
The confederation, which represents farmers from some 250 Portuguese organisations and is a social partner in the conciliation meetings, said the World Trade Organisation (WTO) is "indispensable" in this process, although it has been a challenge to reach multilateral consensus over the years.
Farmers also argue that imports under trade agreements must not undermine European quality standards or represent unfair competition, adding that there needs to be a balance in terms of environmental ambition by avoiding a gap between the European standard and others.
The Portuguese government has said that the internationalisation of national products "is one of the priorities" and that it is particularly important for strengthening the competitiveness of the sector and the Portuguese economy. (Pedro Emídio| Lusa.pt)
ATHENS
Protection of Greek products high on the agenda. The main emphasis for trade agreements in Greece is almost always given to agrifood products, although this is due to the volume of these products rather than their value. This therefore means that agrifood trade concerns many thousands of producers.
A typical Greek struggle of both government and producer associations is to include PDO (Protected Designation of Origin) products in trade agreements, with an emphasis on feta cheese, Greek yoghurt, wine and spirits such as ouzo, olive oil and olives and other individual local products that have found markets for large exports.
According to the foreign affairs ministry, Greece also focuses on cotton, processed peaches, raw tobacco and cigarettes, heated and other innovative tobacco products, fresh fruits and vegetables. In the field of goods, the protection of Greek offensive and defensive commercial interests is sought as much as possible, they added.
Recently, there has been widespread concern over US sanctions on European products in the context of the Trump administration's decisions, which included agricultural products. Everyone, including associations, companies, state and government agents, mobilised to ensure that olive oil, olives, wine originating in Greece were excluded from increased tariffs. With the help of the Greek-American community and in association with the American Embassy in Athens, the initial decisions were changed and Greek agricultural and food products were excluded.
In the past, trade agreements with Canada and South Africa became a source of political turmoil, as they were considered not to provide sufficient protection for feta cheese.
Continuous and intense activity has been shown in the respective negotiations both at European and at the bilateral level for agreements with countries such as China, which is a large market and an even greater challenge for Greek exports, but also with Japan.
Consumer associations and political parties usually do not intervene politically and publicly in international trade agreements. However, the CETA, TTIP and EU-Mercosur trade agreements proved to be an exception, as mainly ecological activists, leftist parties and connected associations raised objections to them.
According to an official survey published by the main business association in Greece (SEV), 24% of total Greek exports are now directed to countries with trade agreements, compared to 11% of the rest of the EU exports. In 2018, there was a 163% increase in Greek exports to countries with trade agreements, compared to 96% of the EU average. (Theodore Karaoulanis | EURACTIV.gr)
VISEGRAD
WARSAW
Polish farmers see the benefits of EU membership. According to the ministry of agriculture, Poland has benefited from joining the common market within the EU. In a statement last year, they said that Poland's membership of the Single Market "confirmed the strong brand of Polish agrifood products and the adaptability of the Polish countryside".
Furthermore, since Poland joined the EU, the positive trade balance in agrifood products has been growing. Agrifood export was six times bigger in 2018 compared to 2004 when Poland joined the EU. The export development was possible because of the modernisation of the farms and agrifood processing thanks to European funds.
The coronavirus pandemic also caused complications in Polish trade because markets in which Poland had a strong export position were heavily affected. Restrictions in trade, as well as a change in consumption patterns, had an impact mainly on farmers who work in dairy and poultry, two of the industries which are the biggest in the EU.
However, the official report shows that in 2020, from January to June, Polish export of agrifood was 7% higher than the year before in the same period of time, while imports were 4.8% higher than in 2019.  (Monika Mojak| EURACTIV.pl)
PRAGUE
Mercosur raises 'serious concerns' among Czech farmers. The Czech Republic is advocating for the liberalisation of agrifood trade. "Given the fact that the Czech Republic has to import agricultural products that it is not able to produce due to its geographical and climate conditions, it has a mostly positive attitude towards liberalisation of the EU's market for imports from the third countries," the Czech agricultural ministry wrote on its website.
However, the country also wants to ensure that in all trade deals, third countries will apply the same environmental, welfare and other standards as their European counterparts. The Czech Republic is also trying to protect original local products and includes their protection in the EU's trade deals, especially beer and hop.
European trade deals are not particularly on the radar of Czech farmers, with the exception of the Mercosur deal. Trade deals with countries of Southern America have raised serious concerns among Czech farmers. Czech farming organisations have accused the EU of "sacrificing European agriculture" in order to meet automotive industry demands. The Czech Republic is willing to approve the deal only as long as it ensures European standards apply on both sides of the contract. (Aneta Zachova | EURACTIV.cz)
BUDAPEST
Calls for a level playing field. When it comes to agrifood in general, Hungary wants to see less EU regulation, which it finds too strict and places too big a regulatory burden on producers. This, in turn, determines Hungary's stance on FTAs: the issue is not so much the free trade, which the country supports in theory, but the level playing field.
For instance, in its reaction to the EU's flagship food policy, the Farm to Fork strategy, along with the Biodiversity strategy, the Hungarian Chamber of Agriculture said that while the proposed strategies placed a burden which was too severe on Hungarian producers, but "meanwhile, thanks to free trade agreements, products from third countries entering EU markets do not necessarily comply with the current, less stringent environmental, traceability and quality regulations."
In general, this results in a more protectionist stance, together with other V4 countries. Agri-food occupies an important place in trade for Hungary, as agri-food exports accounted for 51.6% of Hungary's trade surplus in 2018. While most of this can be attributed to intra-EU trade, Hungary is always watchful that FTAs do not displace its products in other EU markets.
The most important agri-food products, also representing the most sensitive issues for Hungary in FTA negotiations, are sunflower (21.5% of EU production in 2018), corn (11.5%), poultry (4.4%), rape (4.3%), wheat, (3.5%). Hungary sees Ukraine as a serious competitor in the wheat market since the Deep and Comprehensive Free Trade Area (DCFTA) was signed, and always keeps an eye on its eastern neighbour. Hungary is also not a fan of the Mercosur deal either. This is mostly because of pork and poultry farmers, beekeepers, sweet corn producers, as well as ethanol and biofuel producers.
The Hungarian Chamber of Agriculture wholly shares the stance of EU farmers' association COPA-COGECA when it comes to Mercosur. To hear more about the association's stance when it comes to trade deals, be sure to listen to EURACTIV's agrifood podcast, linked at the top of this brief. (Vlagyiszlav Makszimov | EURACTIV.com)
BRATISLAVA
Criticisms for EU's contradictory stance. In general, Slovak farmers perceive themselves as losers of EU trade deals and hence take a rather critical line, as was most visible during the negotiations on the Mercosur agreement. In the context of the trade policy, they tend to point out the contradictory situation in the EU which, on the one hand, is tightening up environmental and climatic requirements for European farmers, while simultaneously opening up its market to agricultural production from third countries, where producers do not have to meet such strict standards.
As a general rule, Slovak farmers do not perceive these agreements as an opportunity and say that FTAs – especially with distant countries such as USA, New Zealand or Mercosur countries- are not interesting for Slovak producers from a long-term export point of view. The biggest concerns are typically among livestock breeders and sugar producers, who are afraid of cheaper and lower quality competition.
While most ministries welcome these deals – since this means, for example, new market outlets for Slovak car production – the ministry of agriculture is always very cautious or even critical. when it comes to agriculture. This holds true for all ministers of agriculture across Slovak successive governments.
However, there is often a paradox in these afflictions. Although Slovak farmers, as well as government officials, are not big supporters of tightening the environmental rules of the EU's Common Agricultural Policy (CAP), they often emphasise the negative impact of EU trade deals on the climate and the environment. (Marián Koreň | EURACTIV.sk)
THE BALKANS

SOFIA
Mercosur making a buzz over honey. The biggest resistance in Bulgaria against the EU trade agreements comes from the beekeepers because of the EU-Mercosur trade agreement. Beekeepers fear that the Bulgarian honey would be in danger of losing its markets in the EC, which would destroy the sector.

The ratification of the agreement with the Mercosur countries will allow 45,000 tonnes of honey from South America to reach European market at 30% lower prices than of Bulgarian honey. The low prices are due to the low production costs, the high inflation and the reduced control over the production process in the countries of South America, the Bulgarian honey producers warn.

Bulgaria produces about 10,000 tonnes of honey, of which 8,000 tonnes are sold in the EU. Bulgarian farmers also fear the import of cheap beef, but the criticism is less harsh because beef production is less prevalent in the country. Bulgaria joined the political agreement to conclude a deal with Mercosur, but explicitly noted the concerns of its beekeepers.

The position of the Bulgarian beekeepers was defended in the European Parliament by the MEP Ivo Hristov (SND, BSP). Prior to the Mercosur deal, Bulgarian society also had serious concerns about the ratification of CETA.

One was that the food market would be flooded with cheap genetically modified (GMO) agricultural products. However, the statistics at the end of 2018 showed that Bulgaria actually benefited from the free trade agreement with Canada, because Bulgarian exports to the country have increased by 15%, and there is no problem with GMO products from Canada. (Krasen Nikolov| EURACTIV.bg)

BUCHAREST
Focus on high added-value products. For a country with such a high workforce in agriculture, Romania has curiously a significant deficit from agrifood trade. Many officials and ministers of agriculture spoke about the issue and plans to change it, but the deficit has continued to widen, reaching more than €1.2 billion in 2019.

Romania is one of the largest grain exporters in the EU, and it is also one of the largest sellers of tobacco products. On the other hand, it imports large quantities of meat and produce.

Officials have repeatedly spoken about the need to move from cereal exports to the production of higher added-value products. Analysts say that, barring some structural changes, Romania will continue to have a deficit from the trade of agrifood products because 50% of its exports are grains, but it is importing products with a higher degree of processing and, implicitly, a high added value.

The government has also launched various support programs, such as for pork and tomatoes,  but this season farmers were heavily affected by drought. And that is another big problem of Romania's agricultural sector – it is heavily weather-dependent so that the deficit could worsen in years with bad weather conditions. (Bogdan Neagu| EURACTIV.ro)

ZAGREB

Value of agrifood exports continues to grow. The question of how to remain competitive in the EU market is the biggest challenge for every Croatian producer, and this question has only gained pertinence in the wake of the coronavirus crisis. This is because farmers are expected to be particularly affected by the second wave of the pandemic.

"In the next period, additional steps need to be taken to help producers to reduce the negative effects of this crisis on the market and preserve agricultural production," Agriculture Minister Marija Vuckovic said in a statement to the Commission.

The development of the Croatian market depends on the financial instrument of the Rural Development Program.

As of Friday (25 November), almost 319 million Croatian kunas (€42 million) had been disbursed for investments in agriculture, processing, and forestry via five financial instruments of the Rural Development Program, although the total value of available agricultural funds is 790 million kunas. More than 37% of the funds were invested in the crop sector, followed by the sector of mixed farms (crops and livestock) with 20% and livestock and milk production with 17%. One of the main goals of the measure is to make farmers more competitive in the market.

The most important foreign trade markets for Croatia are the EU and Central European FTA (CEFTA) countries. According to the national statistic office (DZS), exports of agricultural and food products to the EU market in the period January-August 2020 period accounted for 65.6% of the total value of exports of agricultural and food products, and exports to CEFTA countries 24.7%. The value of imports of agricultural and food products from EU member states accounted for 86.3% of the total value of imports of agricultural and food products, and from CEFTA countries 7.7%.

Among the most important foreign trade partners of Croatia are Italy, Slovenia, Germany, and Hungary. At the same time, in the observed period, Croatia has had a surplus with Italy in foreign trade in agricultural and food products.

The value of exports of agricultural products increased by 3.2% compared to the same period last year, or by 45.8 million euros, while the value of imports decreased by 7.6% or more than €180 million, according to the national statistic office DZS.

According to provisional data from the DZS, the foreign trade in agricultural and food products of the Republic of Croatia in the first eight months of 2020 reduced the deficit by 24% compared to the same period last year, which amounted to 717.5 million euros. The value of agricultural and food exports increased by 3.2% compared to the same period last year, ie by €45.8 million, while the value of imports decreased by 7.6% or more than €180 million. (Karla Juničić| EURACTIV.hr)

[Edited by Zoran Radosavljevic, Gerardo Fortuna, Natasha Foote]