Welcome to EURACTIV's AgriFood Brief, your weekly update on all things Agriculture & Food in the EU. You can subscribe here if you haven't done so yet.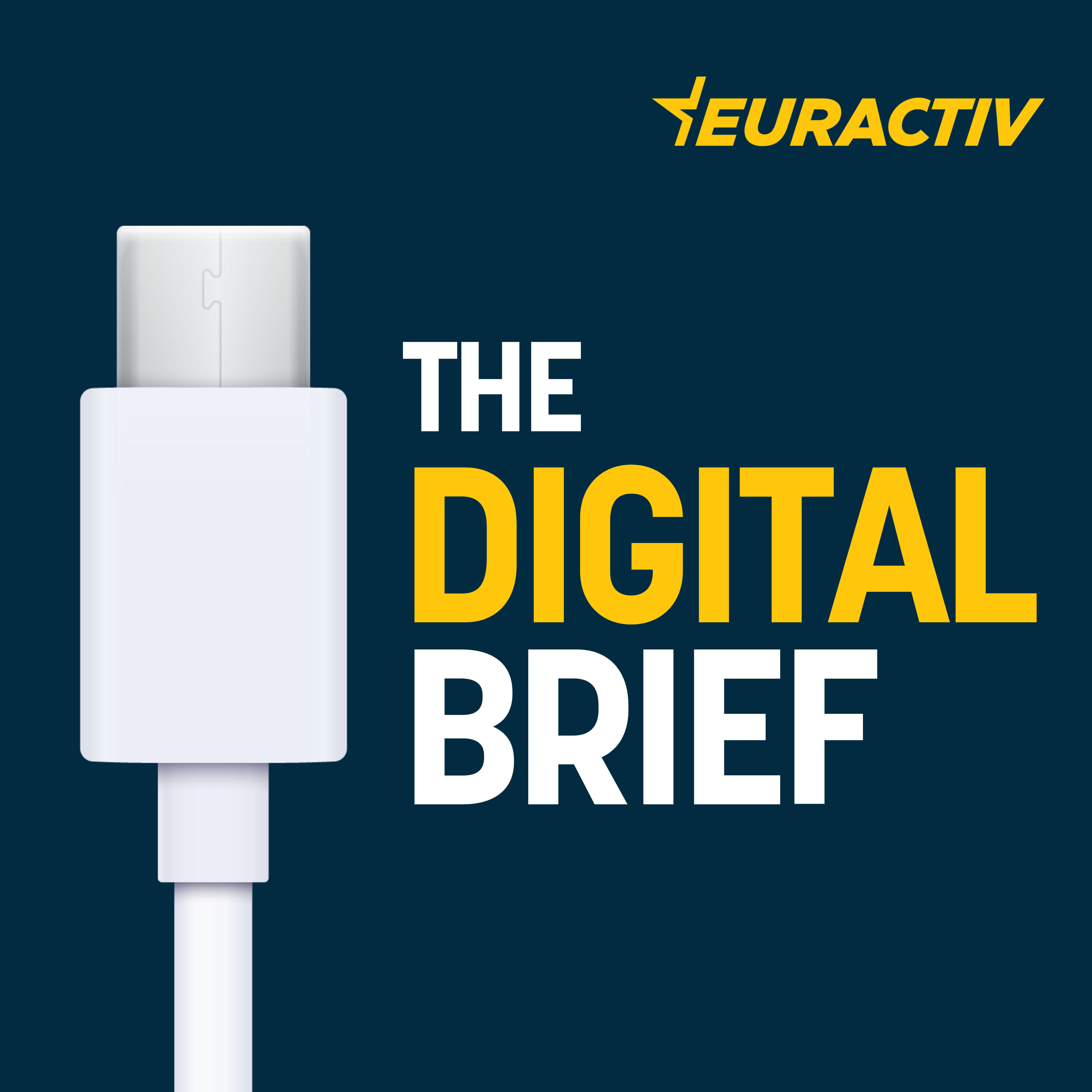 8 - The final CAP down
It's the issue that has captured hearts and minds, and set social media ablaze with outrage in the weeks leading up to the vote on Commons Agricultural Policy (CAP) reform. And incredibly, it doesn't have anything to do with the way that the biggest slice of the EU's budget is dealt out.
You'd be forgiven for thinking this week's plenary vote on the future of the entire EU farming sector boils down to just one issue: the naming of veggie products.
The vote on this now-infamous question is set to play out later today (23 October), with stakeholders and the wider public on tenterhooks to hear the outcome.
This is despite the fact that, regardless of whether or not the amendment passes, it still has to be negotiated in trilogue between the Council, Commission and Parliament at a later date.
But this detail is by the by. What's interesting are the reasons behind this focus on a seemingly innocuous issue, and the way this vote has come to symbolise something that runs deeper than simple packaging claims.
Why has this touched a nerve for so many?
Far from simply being the fuel that keeps us going, food is at the heart of our cultures and identities.
Likewise, farming is not just an industry, but central to how so many societies function and orientate themselves.
As linguist Chi Luu points out, the cuisines we prefer are often identity markers such as ethnicity, class, or age, and this can often be directly linked to culinary linguistics.
It's this strong connection with our food that makes it so difficult to shift long-established patterns of consumption, such as from meat-based burgers to veggie ones.
It's also why a more gentle transition with a familiar name that consumers can relate to and understand can encourage them to branch out.
Much like a little duckling imprints in its mum, studies have shown people might be susceptible to a form of food imprinting, where an early experience of particular foods influences subsequent food choices.
This close relationship to our food might even go some way to explaining why agricultural products so often have the power to make or break trade deals, and also why we're so attached to geographical indications which protect regional products from being imitated elsewhere.
And this attachment has real economic ramifications; these products protected by geographical indications have been found to double the value of agri-food products.
Similarly, sticks and stones may break bones, but words can hurt profits.
While Shakespeare might claim that "a rose by any other name would smell as sweet", that doesn't seem to be the case in the world of branding.
For two years, the World Resources Institute's 'Better Buying Lab' explored what works when it comes to describing plant-based foods in the US and the UK, concluding that the way these foods are named had a significant influence on their uptake.
So this is why there is so much at 'steak' for both sides of this fight; on the one hand, an unlikely alliance between environmentalists who want to encourage plant-based diets and industry players who want to sell them, and in the other corner, the EU livestock sector who are fighting to defend their historical claims to meaty names.
Whichever way the vote lands in Parliament this afternoon, one thing is for sure; this won't be the last battle to be fought over food denominations.
Don't miss EURACTIV's live coverage of the CAP reform votes as they happen
Agrifood news this week

EU farming subsidies programme is two steps closer to long-awaited reform
EU farm ministers clinched an early-morning deal on the post-2020 Common Agricultural Policy (CAP), touted as 'a paradigm shift in European food policy', on Wednesday (21 October). At the same time, the European Parliament's first voting session on the same matter saw a compromise between the three biggest political groups, supporting a proposal that, according to the Agriculture Commissioner Janusz Wojciechowski, is more ambitious that the one agreed by ministers and so setting the stage for tough talks with the member states. Gerardo Fortuna brings you up to speed.

MEP: CAP is about farmers' livelihood too, not only sustainability
The reform of the Common Agricultural Policy (CAP), the EU's massive farming subsidies programme, must look after the well-being of farmers as well, rather than focus mainly on environmental sustainability, centre-right MEP Herbert Dorfmann told EURACTIV.

Oil will still drive Europe's cars by 2030, data show
Europe has been trying for a long time to decarbonise its transport sector. However, official data shows that despite a number of EU legislative actions, road transport dependency on oil will remain high by 2030, raising doubts over the effectiveness of the measures taken so far. Sarantis Michalopoulos has more.

Majority of consumers have no beef with meat names for veggie products, says study
Consumers group BEUC has weighed in on the debate over the naming of plant-based products, saying that 80% of surveyed consumers had no issue with meat or dairy-like terms being used for alternative products. Natasha Foote has the story.

French dairy giant accused of polluting country's rivers for years
Investigation alleges Lactalis breached environmental regulations at several plants and released milk derivatives that killed fish. EURACTIV's media partner, The Guardian, reports.
"We have good news for our farmers. I believe that we will adopt the legal texts soon and farmers will have legal certainty for the next seven years of the Common Agricultural Policy"
EU Agriculture Commissioner Janusz Wojciechowski in his introductory remarks at the AGRIFISH press conference
Agrifood news from the Capitals
FRANCE
As EU agriculture ministers reached an agreement on Wednesday (21 October) on the post-2020 Common Agricultural Policy (CAP), French MPs reacted differently to the CAP's green transition. EURACTIV France reports. (EURACTIV.fr)

GERMANY
EU agriculture ministers' agreement to reform the Common Agricultural Policy (CAP) is being met with a lot of headwind in the Bundestag. Opposition parties are critical of the proposal while the Social Democrats (SPD), a partner in the governing coalition, are not enthusiastic. EURACTIV Germany reports.

AUSTRIA
The state of Upper Austria just announced its plan for the next decade of agricultural policy called "Future Agriculture 2030." The outcome of many consultations between experts and around 1,500 farmers from the state, the strategy calls for raising prices on domestically produced products to address the issue of falling income. The authors also called for better labelling of regional products. The point raised in the plan will be implemented over the next two years. (Sarah Lawton | EURACTIV.de)

UK
Powers to protect UK farmers and consumers from imports produced to standards not permitted in the UK under future trade deals have been reinserted into the UK Agriculture Bill. The move comes after amendments from the House of Lords were removed as the Bill passed through the Commons, but the Lords voted in favour of reinstated the protective powers in a second round of deliberations.   (Natasha Foote | EURACTIV.com)

BELGIUM
Britain's departure from the European single market will disrupt many long-standing economic relationships and could yet devastate one of the oldest – the Belgian fishing fleet's work in UK waters. Read more here. (Natasha Foote | EURACTIV.com)
26th October – COMAGRI meeting of the European Parliament on "Fruits, vegetables and wine market situation – the impact of the EU measures to face the COVID-19 pandemic"
26th October – The forum for the future of agriculture is holding an online event on rewarding sustainability in the food system
27th October – EURACTIV is holding a twitter chat on the uptake of the Farm to Fork strategy across the EU. More details here.
27th October – There is a webinar organised by the intergroup on biodiversity, hunting, countryside, will which explore the next EU Forestry Strategy. More details here