Welcome to EURACTIV's AgriFood Brief, your weekly update on all things Agriculture & Food in the EU. You can subscribe here if you haven't done so yet.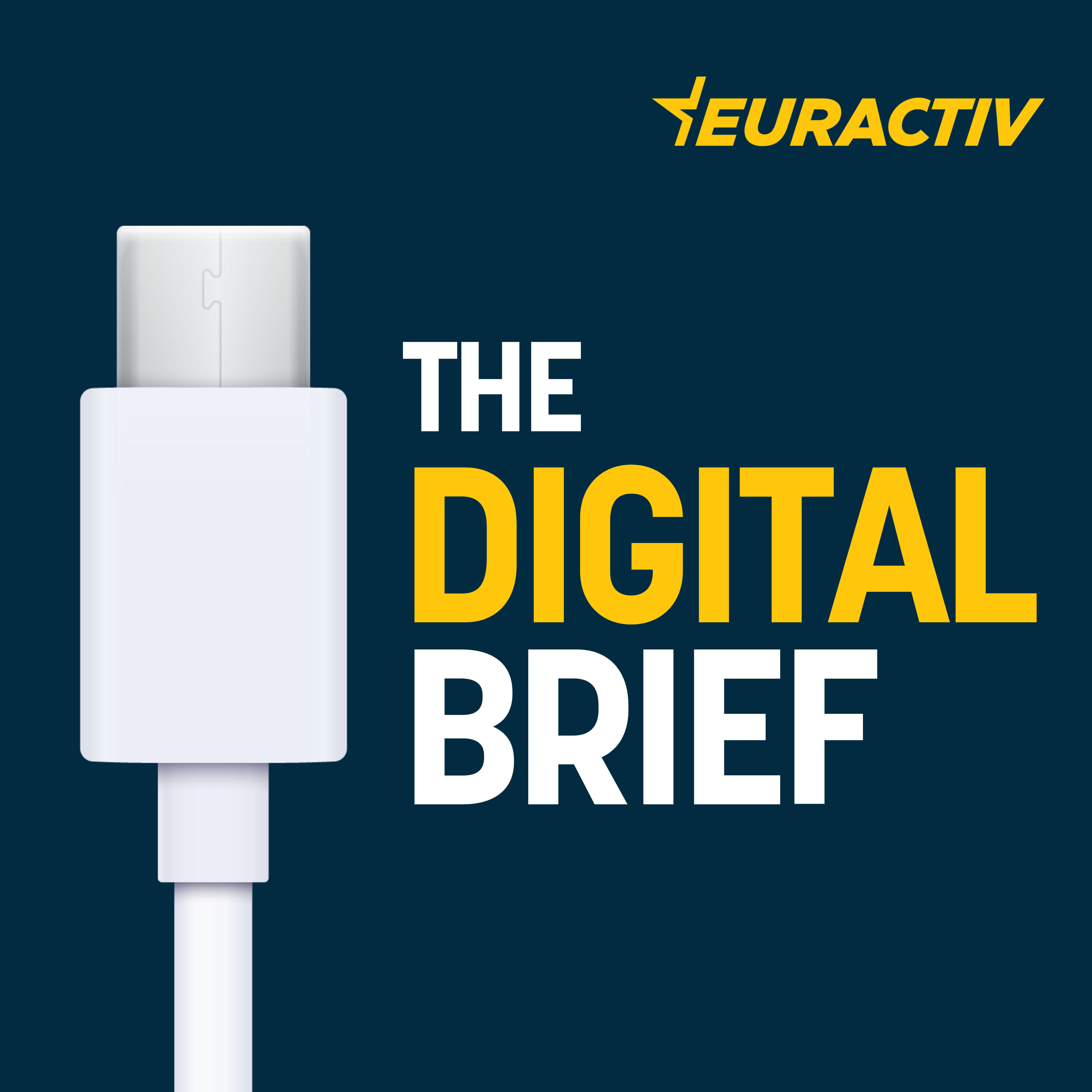 41 - A flavour of what's to come: CAP, animal welfare, gene editing
This week: EURACTIV's agrifood team reflects on the biggest stories from this 'school' year and the fun to come after the summer break, and we speak with Green MEP Sarah Wiener on turkey welfare and Professor Doreen Boyd from the University of Nottingham on how satellite technology can help monitor labour exploitation in agriculture
PLEASE NOTE: This is the last agrifood podcast before the summer break, but we will be back in September talking about all the latest agrifood news in the EU
When you think of iconic duos, you might think of Batman and Robin, or Laurel and Hardy. Or, most iconic of them all, Gerardo Fortuna and Natasha Foote.
You might be less likely to think of the World Wildlife Fund (WWF) and Tesco.
This week, the leading wildlife conservation NGO WWF teamed up with British retailer Tesco to expose the amount of food wasted on farms before it even leaves the farm gate – over 1.2 billion tonnes, according to the report.
Yes, it might seem like an unlikely (or unholy) alliance. But increasingly NGOs are buddying up with big industry players to push their causes.
For example, let's take the (now infamous) veggie burger debate.
As a quick refresher, this was the debate over the naming of plant-based products – essentially, whether or not you were allowed to call plant-based meat substitutes "burgers" or "sausages", or whether the industry had to get their thinking hats on to find a creative way around a potential ban (a veggie disc, anyone? Veggie tube?).
This, alongside the naming of plant-based dairy products, was the issue that captured hearts and minds and set social media ablaze with outrage in the weeks leading up to the plenary vote on Common Agricultural Policy (CAP) reform last November.
It was also the birth of some unusual pairings.
Back in June of 2020, the peak of the veggie burger debate, we wrote that "on the one hand, an unlikely alliance between environmentalists who want to encourage plant-based diets and industry players who want to sell them, and in the other corner, the EU livestock sector who are fighting to defend their historical claims to meaty names".
Take this letter, for example, on the naming of veggie 'dairy' products. Here you can find the likes of Unilever, IKEA and drinks company McCarter alongside names such as World Animal Protection and Compassion in World Farming.
Since then, this kind of buddying up has become something of a trend, although it isn't exactly a new phenomenon.
Previously, French retailers, including Intermarché, Biocoop, Waitrose, Carrefour and Méricq group, actively backed the campaign of the French environmental NGO Bloom against electric pulse trawling.
In that case, it was not immediately obvious where the ideological interest of tackling the practice ended and the commercial one began, as the entire campaign was directed against Dutch fishermen who were threatening all the operators in the French fishing industry.
But also, a special link between NGOs and large retailers had become particularly evident just before the interinstitutional negotiations on Unfair trade practices (UTP), a key piece of legislation approved in the past legislative mandate.
As reported by EURACTIV in 2018, EuroCommerce – which represents the retail and wholesale sectors in Europe – contacted a number of NGOs pointing out specific amendments in order to mobilise them and eventually ask for the postponement of the plenary vote.
The combination of NGOs' superpower – winning hearts and minds – combined with the purchasing power of companies seems to equal a dream lobbying machine.
This isn't necessarily a problem in itself, but it's a curious turn of events – and one which seems to be a recurring theme.
The question is, how will this change the face of lobbying?
Crucially, for journalists, it means casting an extra discerning eye over press releases when they land on our lap. What interests are at play here? And, the key question, where are the other voices here?
Our job as journalists is to hold these companies and claims to account, as is considered the role of NGOs – but it will be interesting to see how this will change the dynamics of environmental activism going forward.
Stories of the week
EU countries back cage-free farming initiative with some caveats
Representatives of member states have endorsed the European Commission's ambition to phase out cage rearing in the EU, but showed far less enthusiasm than the European Parliament and expressed concerns about the timeline of the initiative and the appropriate financial support for farmers. Gerardo Fortuna reports.
EU agri ministers back serving up more organic food in schools, hospitals
EU agriculture ministers gave their green light for the EU organic action plan on Monday (19 July) but warned that measures must be taken to ensure that supply matches demand, including via public procurement schemes for schools and public canteens. Natasha Foote has the story.
Germany, France call on EU countries to also ban culling of male chicks
France and Germany are now calling on other EU countries to follow their lead in banning the controversial practice of culling male chicks, which both countries have pledged to end from January 2022. EURACTIV France and EURACTIV Germany report.
EU farmers warn harvest will fail after floods, plea for aid
The flooding across several EU countries this week has "effectively eliminated" any hope of a successful harvest in these areas, EU farmers' association COPA-COGECA has warned as the European Commission pledged to support the sector. Natasha Foote has more.
France's climate law takes aim at fertilisers, meat on school menus
France has adopted a long-waited climate law introducing a series of measures that impact the agricultural sector, including the reduction of the use of nitrogen-based fertilisers and encouraging more vegetarian menus in school canteens. EURACTIV France reports.
CAP corner
Green light: The trilogue on Friday lasted less than an hour and ended with the approval of all three texts that make up the CAP reform package, according to a source. Three minor last-minute issues were put forward, but a provisional agreement was reached on these that was then accepted during the SCA.
Round of applause: At the SCA meeting on Friday morning, a large majority of member states approved the package, meaning that the SCA mandated the presidency to send a letter to the EP informing them that an agreement could be reached at first reading. The SCA meeting ended with a round of applause at the successful conclusion of negotiations on the CAP.
Next steps: The next steps include a legal-linguistic revision with a view to a vote in the EP, which is expected in November, but could come as early as October. A number of member states took the floor to note some outstanding technical issues, which are due to be dealt with for the most part during the legal revision.
State of play: The Commission published a state of play on the dialogue between the member states and the Commission, which you can find here.
CAP dashboard: A new CAP indicators dashboard in the agri-food data portal was published this week on the CAP objective on improving the response to society's demands on food and health, providing information on plant protection products, antimicrobials and animal welfare. Check it out here.
News from the bubble
Slovenian presidency: Slovenian agriculture minister Jože Podgoršek presented the priorities of the Slovenian presidency to the EU Council this week. To learn more about the presidency's priorities when it comes to agriculture, check out EURACTIV's exclusive interview, or check out this video published by the presidency this week.
Agrifood trade: The value of EU agri-food exports surpassed the value of the same period in 2020, according to a new report which found that, on a year over year basis, EU food exports increased in January – April 2021, while EU imports decreased. The resulting agri-food trade surplus' value stood at €22.7 billion – an increase of 17% compared to the corresponding period in 2020.
EFSA news: The European Food Safety Agency has been busy this week with a number of new reports and opinions.
This includes a new opinion on antimicrobial-resistant bacteria causing disease in horses in the EU. EFSA identified E. coli, Staphylococcus aureus and R. equi with more than 66% certainty as the most relevant antimicrobial-resistant bacteria in the EU, given their importance as causative agents of clinical disease in horses and the significant levels of resistance to clinically relevant antimicrobials. Learn more.
EFSA also released an annual report on surveillance of Avian Influenza in poultry and wildbirds in the EU about results of surveillance activities in 2020.
Lastly, EFSA's expert panel on nutrition has completed its provisional assessment of the safety of dietary sugars. The assessment comes after several EU countries tasked EFSA with establishing a tolerable upper intake level for total dietary sugars, below which consumption would not cause health problems. However, after reviewing thousands of studies on humans, EFSA concluded it was not possible to set such a threshold.
Organic agriculture: EU organics association IFOAM published a new report highlighting the contribution of organic farming to protecting Europe's biodiversity.
Recommended reading: Are you a cultivar trial facilitator or researcher? Then you might be interested in this new guide from LIVESEED, a Horizon 2020 project aimed at boosting organic seed and organic plant breeding efforts, on "selecting the appropriate methodology for organic on-farm cultivar trials".
Fighting food waste: To support the development of the pilot project European Consumer Food Waste Forum and address prevention of food waste at the level of consumers, the Joint Research Centre is looking to establish a multi-disciplinary forum of researchers and practitioners in the area of consumer food waste prevention. The deadline for submissions is 12 August 2021.
Geographical indication: The Commission has approved today the inclusion of 'Willamette Valley' wines from the United States in the register of Protected Geographical Indication (PGI). 'Willamette Valley' are still wines (red, rose and white) and sparkling wines produced in the north-western part of Oregon, bordered on the north by the Columbia River, on the west by the Coast Range Mountains, on the south by the Calapooya Mountains, and on the east by the Cascade Mountains.
Agrifood news from the Capitals
PORTUGAL
Portugal's CAP strategic plan has come under fire this week, with more than 100 academics and 14 environmental NGOs publicly criticising the plan, the resignation of 7 CAP experts, and the formation of a civic platform of 9 CAP (former and current) experts. (Natasha Foote | EURACTIV.com)
SPAIN
The Spanish government has proposed to the autonomous communities that all farmers and ranchers have access to eco-schemes, without having to compete with each other to collect such aid linked to sustainable practices with the environment. EURACTIV's partner EFE Agro reports.
FRANCE
French agrifood minister Julien Denormandie has announced that 2022 will mark "the end of killing male chicks" in his country. Currently, more than 50 million new-born male chicks are killed in France each year as only female chicks are kept to serve as laying hens. As of January 1st, 2022, all French hatcheries will have to either be equipped or at least have ordered the necessary equipment for this procedure, in view of ending the unnecessary killing of male chicks in the course of the year. (Magdalena Pistorius | EURACTIV.fr)
GERMANY
After cases of African swine fever (ASF) have been detected for the first time in German domestic pig populations, farmers have called for better crisis management. Last week, the relevant authorities confirmed ASF cases on three farms near the Polish border. Previously, in Germany, the disease had only affected wild boars. "These new developments show that we need more effective measures in the affected federal regions to stop and push back the disease," Hubertus Beringmeier from the German Farmers Association said on Tuesday (20 July). This could include eliminating wild boars along the Polish border and building more protective fence. "The federal regions have to do everything to protect their domestic pig populations," national agricultural minister, Julia Klöckner, said. She called on the regions to better monitor farms' biosecurity measures. (Julia Dahm | EURACTIV.de)
UK
Britain's supermarkets, wholesalers and hauliers were struggling on Thursday (22 July) to ensure stable food and fuel supplies after an official health app told hundreds of thousands of workers to isolate after contact with someone with COVID-19. (Natasha Foote | EURACTIV.com)
BELGIUM
The damage in Wallonia, the south of Belgium, from the flooding seen over the past week is "incalculable", according to the Walloon Agricultural Association (FWA). Farms have been flooded and entire fields of crops have been washed away, according to the association. (Natasha Foote | EURACTIV.com)
IRELAND
The Irish government published a report this week exploring the effects of the Mercosur trade deal between the EU and four South American countries on the agricultural sector. The Irish Times reports that the trade deal would boost Irish exports by more than €1 billion while leading to a "marginal" reduction in Irish beef output, while Agriland indicates that the value of Ireland's beef output would be cut by at least €44 million and possibly as much as €55 million compared to its value between 2017 and 2019. (Natasha Foote | EURACTIV.com)
Events
25-28 July- The Institute for Agriculture and Trade Policy (IATP) will hold a virtual global rally as a counter mobilisation against the UN Food Systems summit to call for radical changes in the food system. View the full lineup of countermobilisation events here.
26-28 July – There is the pre-summit gathering for the 2021 UN Food Systems Summit will be in Rome, which will be attended by EU Agriculture Commissioner Janusz Wojciechowski.
27 July – There is an event on 'technology sovereignty', exploring the kind of innovation and technology small-scale food producers need and want.