Welcome to EURACTIV's AgriFood Brief, your weekly update on all things Agriculture & Food in the EU. You can subscribe here if you haven't done so yet.
Farmers association COPA-COGECA has backed the further postponement of the Farm to Fork (F2F) strategy, due to mounting pressures faced by farmers over the COVID-19 outbreak, but this stance has been heavily criticised. Natasha Foote has the story.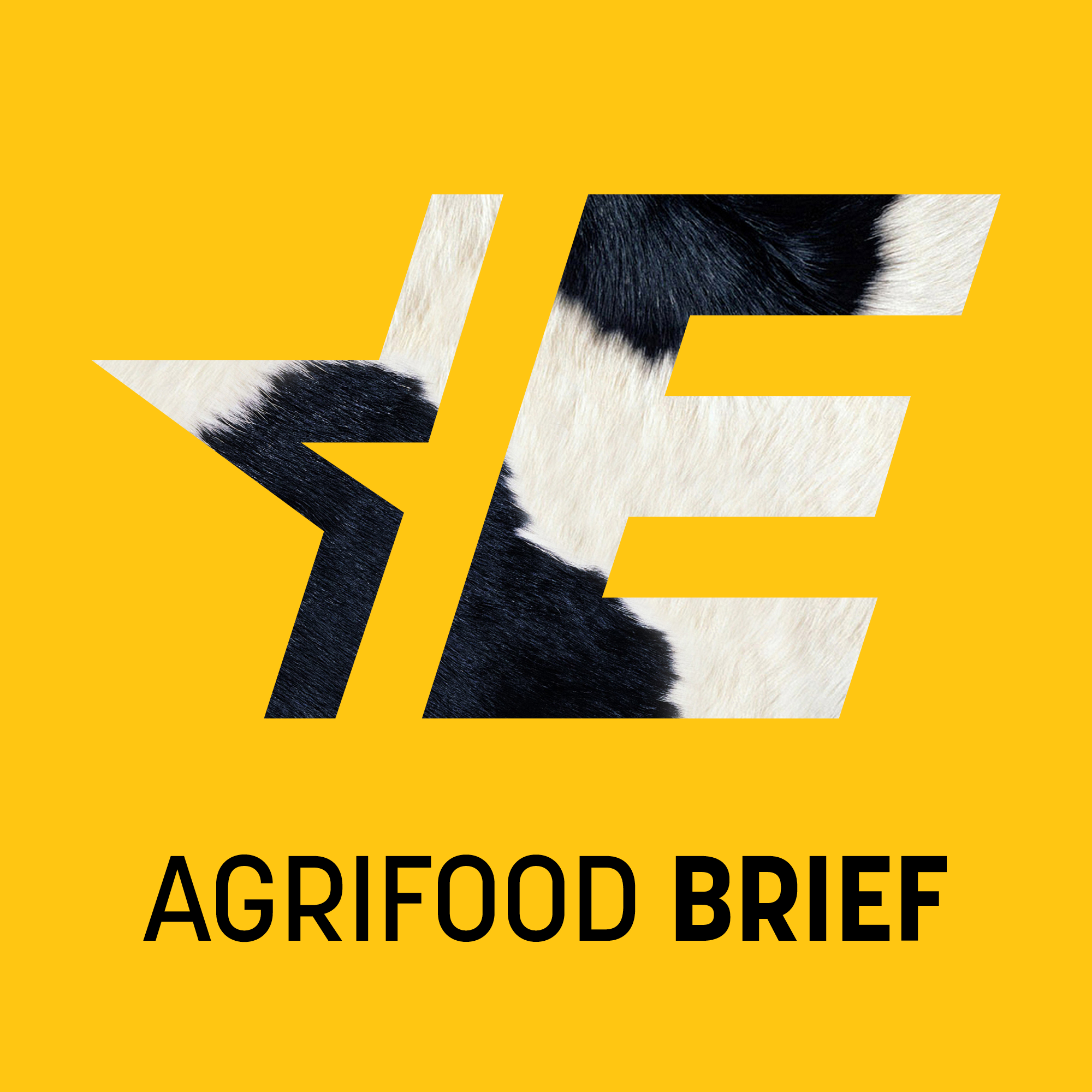 14 - F2F postponement debate, CAP negotiations, EFSA report
Agrifood news this week
Council ready to start negotiations on bridging CAP divide
Agriculture sherpas rubber-stamped a partial negotiating mandate to discuss with MEPs the transition period that will allow EU farming subsidies to flow even without an agreement on post-2020 reform of the Common Agricultural Policy (CAP). Gerardo Fortuna reports.
EFSA report offers snapshot into pesticide residues on food
EFSA published its annual report on pesticide residues found in food in the European Union on Thursday (2 April) which found that the food commodities analysed were "unlikely to pose concern for consumer health." Read more here.
Innovation spurred by COVID-19 crisis highlights 'potential of small-scale farmers'
The recent coronavirus outbreak has put an enormous strain on the EU whole agri-food sector and especially on small-scale producers. However, farmers have been rapidly innovating to create novel means of selling their produce to keep themselves afloat. Natasha Foote has the story.
EU food safety passed COVID-19 test, MEP says
According to the chair of European Parliament's agriculture committee Herbert Dorfmann, the European food supply chain and food safety system are proving to be extremely resilient, as people still manage to find available and safe food on supermarket shelves even in time of the COVID-19 pandemic. Read more here.
Sinkevicius: Commission's measures bring relief to troubled EU fisheries
The new support package to support European fisherman and aquaculture farmers  will foster greater market stability and reduce the risk of having such products wasted or redirected to non-human food purposes,
Fisheries Commissioner Virginijus Sinkevičius told EURACTIV.com.
Coronavirus secrets of the Faroes
The Faroe Islands has managed to test nearly 10% of its population for coronavirus and no one has died from the disease so far. Its virus strategy was undoubtedly helped by its remote location but the main reason for the rapid response is a surprising one: the humble salmon. 
Read more here.
Quote of the Week
"Despite these challenging times, we make sure that Europeans continue to have access to high quality, affordable food. I would like to thank our farmers who make sure that food is available in our shops. And I am grateful to the thousands of European citizens who are volunteering to help with this year's harvest. This is a wonderful example of European solidarity." 


Ursula von der Leyen, President of the European Commission
Agrifood news from around Europe
UK
As videos of farmers pouring milk away circulated on social media, the Royal Association of British Dairy Farmers called on the UK government to help fund a short-term financial support scheme for dairy farmers whose businesses have been severely affected by the crisis. Read more here.  (Natasha Foote | EURACTIV.com)
FRANCE
Since the beginning of the confinement, hunting has been forbidden throughout France. However, several departments are now starting to authorise the pursuit of certain species which are likely to cause damage, something that has proved controversial. EURACTIV France reports. 
SPAIN
Spain moved on Tuesday (7 April) to tackle a shortfall of farm workers due to the coronavirus crisis by authorising the temporary hiring of tens of thousands of immigrants or jobless people. Read more here.
GREECE
The growing number of diseases transmitted from animals to humans is closely linked to the way food is produced and the intensification of animal production, especially large-scale agribusiness, a Greek professor has said. Sarantis Michalopoulos has more.
BULGARIA
The Ministry of Agriculture has proposed that half of the area in supermarkets must be reserved for food produced in Bulgaria and purchased directly from producers within 200 km. However, the association for modern trade, which brings together major retail chains in the country, claims that the project violates the basic principles of a market economy, arguing this will have afar-reaching effects. The association said the European Commission will initiate criminal proceedings against Bulgaria if these rules are adopted. (Krassen Nikolov | EURACTIV.bg)
CROATIA
An aid programme for small and micro-producers has been bolstered by HRK 53 million said Agricultural Minister Marija Vuckovic, although negotiations are ongoing about whether to reopen the farmer's market to help them sell their products. The Ministry of Agriculture also said that the second tranche of HRK 800 million of payments to support farmers will begin this week. (Karla Juničić | EURACTIV.hr)
GERMANY
German Agriculture Minister Julia Klöckner has called on university students studying agricultural sciences to help work on farms. In a statement, she pointed to these students' high levels of expertise and emphasised the need to secure the food supply chain during the pandemic. (Sarah Lawton | EURACTIV.de)
AUSTRIA
In its third coronavirus aid package, the Austrian government has temporarily changed the rules on seasonal workers to ensure enough labourers for the coming harvest. The plan allows farmers to employ non-EU workers beyond the normal time period and offers an extension to those with expired work permits. (Sarah Lawton | EURACTIV.de)
ITALY
Farmers organisation Confagricoltura launched a new service, recognised by Italy's Ministry of Labour, to cope with the current lack of agricultural workforce. Jobseekers and business can file an application on the platform 'AgriJob' that will match the supply and demand for jobs in the farming sector for each province in Italy. (Gerardo Fortuna | EURACTIV.com)
POLAND
The Ministry of Agriculture has announced a ban on activists' access to farms.  Activists in Poland have repeatedly revealed the poor treatment of farm animals by farmers, but agricultural organisations have long been seeking a ban on such behaviour. (Mateusz Kucharczyk| EURACTIV.pl)
ROMANIA
Romania has asked the EU Commission to pay subsidies to farmers earlier than usual, according to Agriculture Minister Adrian Oros. "We would like to pay them in September," the minister told a TV news station. Oros said he is sure the Commission will agree as other member states have submitted similar requests. (Bogdan Neagu | EURACTIV.ro)
On our radar this week
15 April – Extraordinary meeting of the Committee on Agriculture and Rural Development (AGRI). The meeting will feature two debates; one on the consequences of the COVID-19 outbreak in the agricultural sector with Agriculture Commissioner Janusz Wojciechowski and one on the 2021 transitional provisions for the support by the EAFRD and EAGF. The meeting will be held from 15.00 to 17.00 with remote participation, meaning members will be able to view and listen to the proceedings, ask for the floor and intervene in the meeting.