Welcome to EURACTIV's AgriFood Brief, your weekly update on all things Agriculture & Food in the EU. You can subscribe here if you haven't done so yet.
New Health Commissioner Stella Kyriakides has told EURACTIV she wants more information on gene editing, taking a less enthusiastic stance on this technology than her predecessor. Read more here.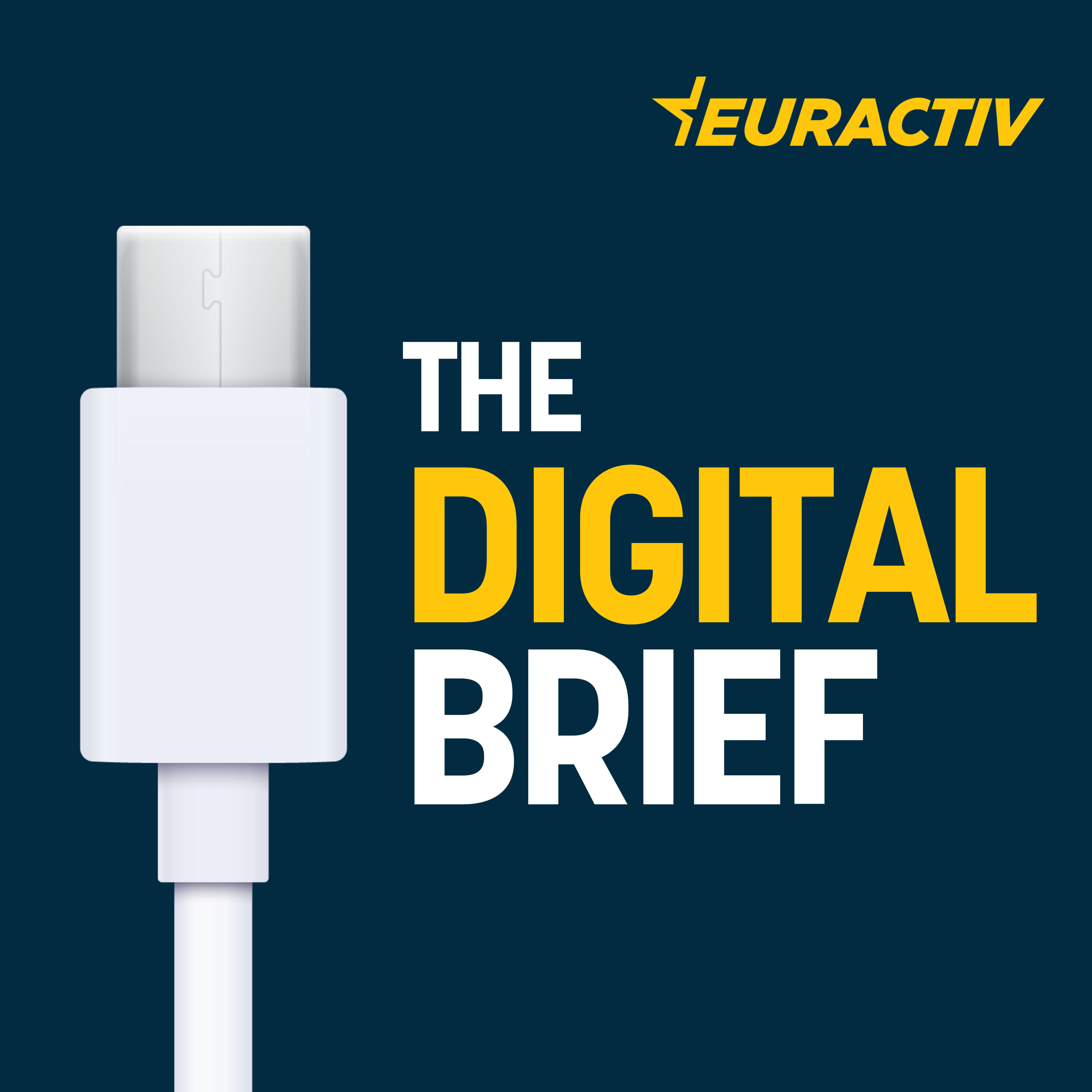 3 - Gene editing, Green Deal, Avian flu
News from the week
Perspectives on the Green deal: MEPs, farmers and policymakers speak out
EURACTIV spoke to policymakers, MEPs and farmers about their perspective on the new Green Deal. Policymakers are under pressure to find a place for Europe's agricultural sector in the European Commission's new flagship environmental policy, the Green Deal. MEPs are calling for 'realism' from the strategy in a way which also protects industry interests, while farmers remain unsure about how this will work in concrete terms.
US agriculture chief urges EU to listen to science, not fear-mongering NGOs
When it comes to food, EU policymakers should make science-based decisions if they want to help European their farmers tackle the "legitimate concerns" over sustainability, Sonny Perdue, the US State Secretary of Agriculture, said on Monday (27 January). Read more here.
Avian flu hits Germany
The avian flu that broke out in Eastern Europe at the start of the year was also detected in Germany for the first time this week. Politicians and Germany's poultry trade association are calling for strict precautionary measures. EURACTIV Germany reports.
France bets on development of biocontrol to solve pesticide problem
Having struggled to reduce the use of plant protection products, France intends to work hard on the development of so-called 'biocontrol' methods, pushing to develop more favourable rules at European level for the industry. EURACTIV France reports.
Progress slow on 'game-changing' imaging technologies in agri-monitoring, say EU Auditors
A new EU court of auditors report has concluded that progress slow on 'game-changing' imaging technologies in agri-monitoring. The auditors found that there are a number of obstacles to their more widespread use remain. See here for more details.
Germany's new bioeconomy strategy criticised for overlooking agriculture, food production
Germany's federal cabinet adopted a new bioeconomy strategy last week, which has immediately been criticised for hardly mentioning agricultural reform and focusing too much on technology and optimisation. EURACTIV Germany reports.
EU urged not to overlook blind people in new food labelling rules
Laura Ferrara, an Italian MEP from the anti-system Five Star Movement, urged the European Commission to improve access to food information for blind and visually impaired people when it reviews the bloc's food labelling rules in the coming months. See here for more information.
Quote of the Week
"It is a big question mark whether the European Union and the European Commission can come up with a proposal that would actually enable farmers and the value chain to deliver what they actually promised in terms of sustainability and consumer added value."
Pekka Pesonen, secretary-general of farmers and cooperatives organisation COPA-COGECA
Agrifood news from around Europe
ITALY
Italy's government has offered its proposal for an EU-wide nutritional food label scheme to the European Commission, in open defiance of the French Nutri-score. Read more here. (Gerardo Fortuna | EURACTIV.com)
GREECE
Greek agriculture minister Makis Voridis has called on the European Commission to look again at its ambitions to further reduce pesticides and fertilisers in the new Farm to Fork strategy. Read more here. (Sarantis Michalopoulos | EURACTIV.com)
SPAIN
Spain's main agricultural trade unions urged the coalition government (socialists of PSOE and leftists of Unidas Podemos/United We Can) to take urgent measures to defend Spain's agricultural sector. EURACTIV's partner EFE has the story.
FRANCE
French President Emmanuel Macron has announced he will make his first visit to Poland on 3 and 4 February in an attempt to "open new areas of cooperation with a major EU partner". See here for more information. (EURACTIV.fr)
GERMANY
The state of Saxony is building an electric 128-kilometre barrier along the border with Poland as a protective measure against African swine fever. Although the Minister for Agriculture, Julia Klöckner, voiced her support for erecting these barriers, she warned that there are also other routes through which the pathogen could be spread, such as through imported sausages or cross-border military exercises. (Sarah Lawton | EURACTIV.de)
UK
The UK Fisheries Bill is being introduced into parliament today, which aims to give the power to the UK to operate as an independent coastal state, implement its own policies and manage its own fish stocks. Read more here. (Natasha Foote | EURACTIV.com)
IRELAND
The republican Sinn Féin party has said in its election manifesto that it will not ratify the Mercosur-EU trade deal due to the negative impact it will have on Ireland's agriculture sector. The party also said that it will not ratify any future trade deals that "negatively impacts Irish agricultural interests". (Natasha Foote | EURACTIV.com)
POLAND
A bill has been submitted in Poland concerning pensions for farmers over 55 and 60 years of age. The bill proposes that farmers will be able to retire after 55 for women and 60 for men, after paying security contributions for 30 years. (Łukasz Gadzała | EURACTIV.pl)
BULGARIA
Annual inflation has reached its highest value in the last seven years, and the highest growth was recorded in meat prices – 16.3%. The main reason is pork meat, due to the continued spread of African plague in industrial farms, and fruit prices, which rose by 11.3%. (Krassen Nikolov | EURACTIV.bg)
ROMANIA
Limits for land acquisitions Romanian MPs want to introduce new, more restrictive rules for acquisitions of agricultural land. The changes aim to limit sales of farming land to people working in the agriculture field, discourage speculative acquisitions and ease the access of young farmers to agricultural land, according to the chair of the Agriculture Committee in the Chamber of Deputies. (Bogdan Neagu | EURACTIV.ro)
CROATIA
Farmers and fishermen can contribute to the climate goals, but they will need help of European budget, said Croatian Agriculture Minister Marija Vučković in her first chaired meeting on European Agriculture and Fisheries Council on Monday, 27. January. "Farmers and fishermen will play a key role in achieving this goal, but will need assistance," Vučković said. (Karla Juničić | EURACTIV.hr)
Sneak Peek
Be sure to take a look at our two special reports this week.
The first focuses on sustainable food systems in the Farm to Fork strategy, featuring articles on labelling issues and the perspective of farmers on the upcoming Farm2Fork strategy.
The second takes a look at innovation, CAP and Green Deal, namely whether the EU provides farmers with the proper framework to innovate and how EU member states can ensure a smooth transition towards a greener CAP, with safe innovative tools.