Welcome to EURACTIV's AgriFood Brief, your weekly update on all things Agriculture & Food in the EU. You can subscribe here if you haven't done so yet.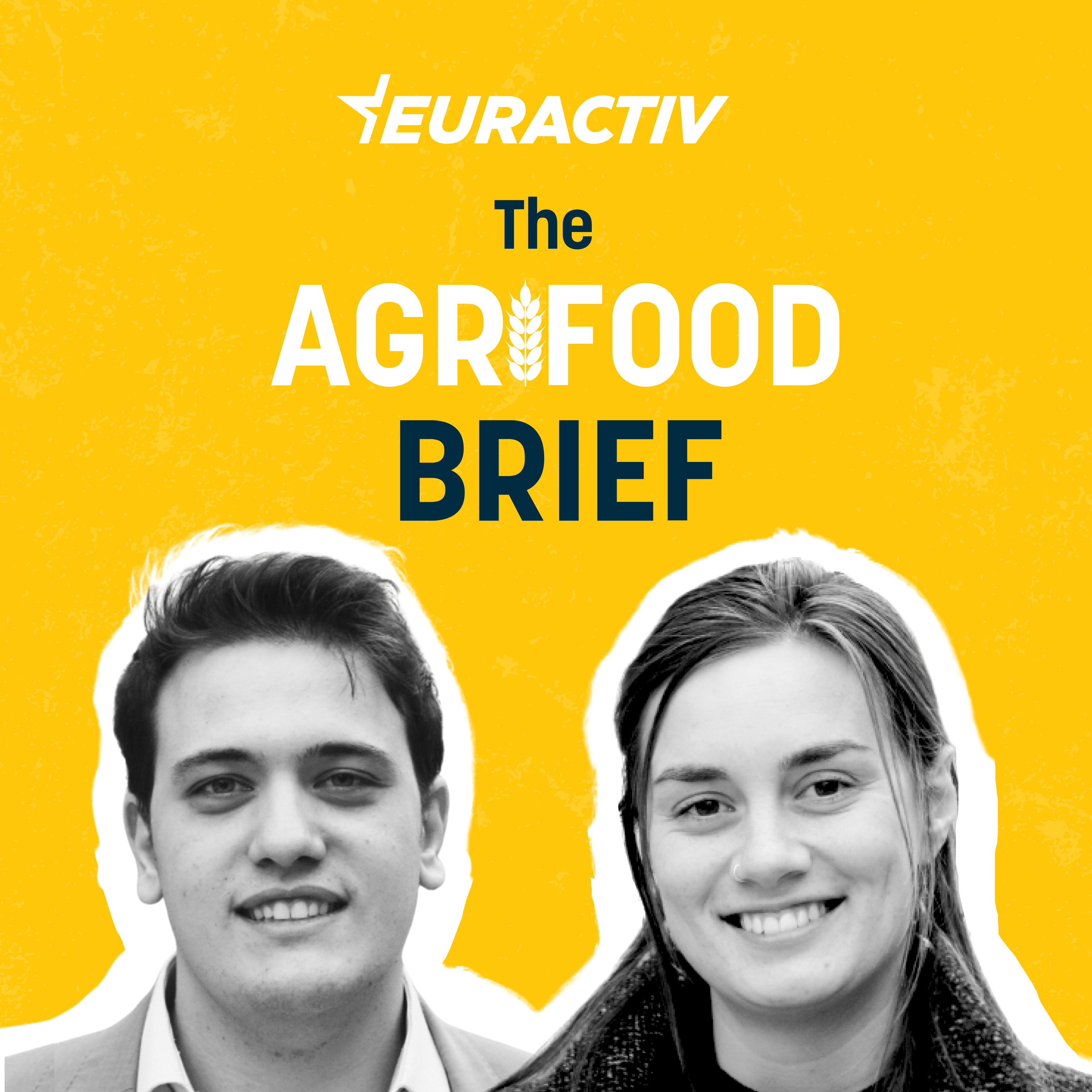 4 - Pesticides report, African swine fever, Meat tax
Limited progress on pesticides, auditors warn
The European Commission has been unable to adequately measure and reduce either the effects or the risks from pesticides due to a lack of rigorous and suitable data, according to a new report from the European Court of Auditors, released on Wednesday (5 January). Read more here.
News from the week
Spread of African swine fever confirmed in nine EU countries
The area of the European Union affected by the African swine fever is "progressively expanding", the European Food Safety Authority (EFSA) said in its latest update on the disease. Natasha Foote has the story.
A sustainable levy on EU steaks?
A new report drafted by the True Animal Protein Price Coalition (TAPP) suggests that retail price for meat doesn't reflect the environmental cost associated with its production in the EU, advocating for a "sustainability charge" on meat. However, the proposal has undergone some criticism. Read more here.
Fighting fire with fire: pest control by playing nature at its own game
Biological pesticides are rapidly gaining attention as a sustainable and viable environmentally friendly alternative to chemical pesticides. However, they are currently hampered by maladapted regulation. Check out this link for more information.
Commission bemused by consumer information conundrum
The European Commission has started sketching the new EU-wide food labelling scheme, expected to be proposed in the context of the new Farm to Fork Strategy (F2F), but the debate over what kind of information to provide to consumers has just started. Gerardo Fortuna has the story.
Renew Europe vows to break 'taboos' in EU agriculture
The centrist Renew Europe group in the European Parliament aims to "break taboos" in the agricultural sector, according to one of its Czech deputies, Martin Hlaváček. Sarantis Michalopoulos reports.
German farmers reject government's €1 billion 'consolation prize' for stricter fertiliser regulations
Germany's grand coalition wants to support agriculture with €1 billion when stricter fertiliser regulations come into force soon. Farmers, however, are outraged, as they are demanding political action instead of money. Yet, the clock is ticking in Brussels and hefty fines are imminent. EURACTIV Germany reports.
Quote of the Week
" We have a big issue with pricing; this example of meat just shows you how upside-down the current system is and that consumers don't pay the right price, but also that farmers, producers don't get the right support"
Bas Eickhout, Greens MEP
Agrifood news from around Europe
SPAIN
Spain's agri-food sector fears the negative impact of Brexit, in particular for sensitive and key export products like cheese, red wines, and olive oil, which are also under pressure by US trade tariff measures. EURACTIV's partner EFE Agro reports.
GREECE
The Greek government is set to present legislative proposals for the "re-building" of the farming sector's cooperatives, vice-minister for rural development Foteini Arampatzi has said.  Read more here. (Sarantis Michalopoulos | EURACTIV.com)
GERMANY
With the deadline for Germany to avoid EU fines for its excessive soil nitrate levels fast approaching, the Grand Coalition is at odds about how best to tighten fertilisation regulations. Read more here. (Sarah Lawton | EURACTIV.de)
FRANCE
Only 5% of farmers are under 35 years old, and Paris believes that a ceiling age for receiving aid under the Common Agricultural Policy would make room for young people. But Brussels does not see it that way. Cécile Barbière has the story. (EURACTIV.fr)
ITALY
According to the UN special envoy Hilal Elver, half of Italy's agricultural workforce is made up of migrants, most of them undocumented. In a recent report about the situation in Italy, Elver criticised the "sophisticated Italian food system", where those working in the agricultural sector "work excessively long hours, under difficult conditions and with a salary too low to cover their basic needs." (Gerardo Fortuna | EURACTIV.com)
CROATIA
The Ministry of Agriculture is working on drafting a new act which will consider producers' organisation and facilitate forming of associations of farmers and producers, said Marija Vuckovic Minister of agriculture on Tuesday. Read more here. (Karla Juničić | EURACTIV.hr)
UK
Legislation seeking to transform British farming after Brexit passed its second reading in the House of Commons. The Agriculture Bill, first introduced to Parliament on 16 January, has moved a significant step forward, and will now enter the committee stage. (Natasha Foote | EURACTIV.com)
POLAND
Polish start-up has developed a seed incubator, GrainER, which could speed up harvesting by up to 30 %. The seeds from the incubator are more resistant to drought, which can be important in global warming, and reduces pesticide use by half. (Łukasz Gadzała | EURACTIV.pl)
ROMANIA
The EU Commission barred Romania and Lithuania from granting emergency licenses for forbidden pesticide use after EFSA said the emergency use was not justified. See here for more information. (Bogdan Neagu | EURACTIV.ro)
EU Health Commissioner Stella Kyriakides will meet with representatives from the Pesticide Action Network, European Crop Protection Association and FoodDrinkEurope

Upcoming events 
12 – 15 February – BIOFACH, the world's leading trade fair for organic food will meet at the organic exhibition in Nuremberg. See here for more information.
Sneak Peek
Be sure to take a look at for coverage of EURACTIV's event on sustainable food systems, a debate centring around whether the EU 'farm to fork' strategy has all the answers.