Welcome to EURACTIV's AgriFood Brief, your weekly update on all things Agriculture & Food in the EU. You can subscribe here if you haven't done so yet.
Following concerns regarding a shortage of labour in the agri-food sector, the European Commission has issued new practical advice to ensure that seasonal workers can travel to work in critical occupations. However, the lack of agricultural workforce remains a potential threat to the entire European food supply chain. Read more here.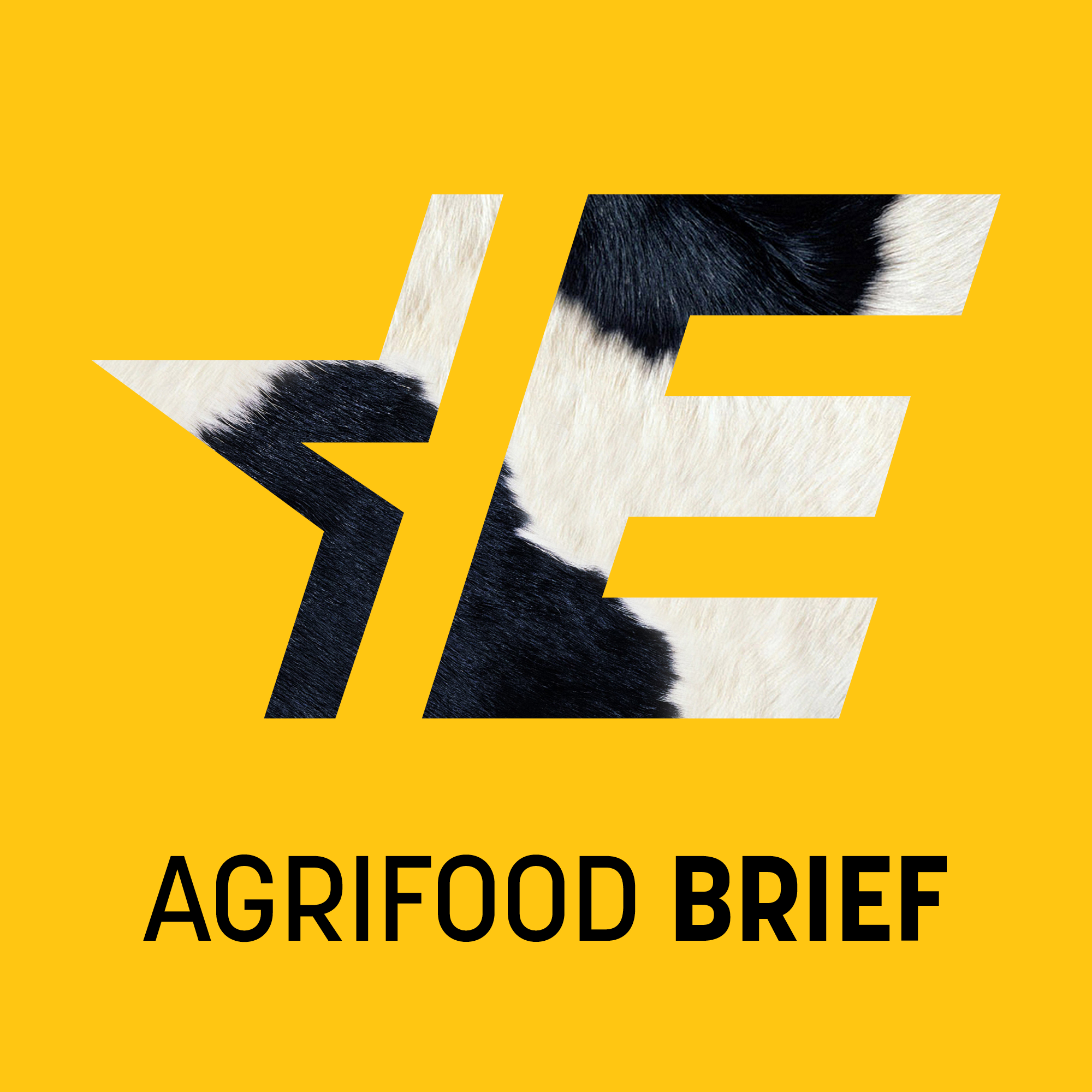 13 - Seasonal workers, CAP and COVID-19, Farm to Fork
Agrifood news this week
The effects of COVID-19 on agriculture in the EU
In this special edition of the agrifood podcast, EURACTIV's agrifood team explores the impact of the recent coronavirus outbreak on EU agriculture and the bloc's main farming subsidies programme, the Common Agricultural Policy (CAP). Listen here.
EU Parliament wants plenary vote on new CAP after summer break
The coordinators of political groups on the European Parliament's agriculture committee agreed on Monday (30 March) to hold a plenary vote on the post-2020 Common Agricultural Policy (CAP)  "after the summer break", according to a document seen by EURACTIV. Read more here.
EPP calls for further postponement of Farm to Fork strategy
The European People's Party (EPP) group has called for another postponement of the planned Farm to Fork Strategy (F2F) until at least after the summer, citing the "crisis caused by the coronavirus pandemic", but its position has been met with criticism from some stakeholders. Natasha Foote has the story.
EU biofuel industry warns Commission about 'derogations' in fossil fuel blending
A number of member states in Central and Eastern Europe are considering "derogations" in fossil fuel blending as part of the extraordinary measures to tackle the economic implications of the coronavirus, the EU biofuels industry has warned. Read more here.
NGOs criticise Commission over CAP impact on biodiversity
Environmental NGOs have accused the European Commission of "greenwashing" and cherry-picking positive messages from an EU-funded independent evaluation study about the impact of Common Agricultural Policy (CAP) on habitats, landscapes and biodiversity. Gerardo Fortuna reports.
EU farm chief: Post-coronavirus recovery should be green and sustainable
The Green Deal remains a flagship policy of the von der Leyen Commission and the EU should aim for a post-COVID-19 recovery that is green and sustainable, Commissioner Janusz Wojciechowski told EURACTIV.com in an exclusive interview.
Not to be missed
EU farm chief: Post-coronavirus recovery should be green and sustainable
The Green Deal remains a flagship policy of the von der Leyen Commission and the EU should aim for a post-COVID-19 recovery that is green and sustainable, Commissioner Janusz Wojciechowski told EURACTIV.com in an exclusive interview.
EFSA chief: EU food safety rules ensure protection against COVID-19
Although coronavirus can survive on surfaces for a limited time, food safety regulations in EU member states ensure a high level of protection against contaminated food, said the chief of the European Food Safety Authority (EFSA) Bernhard Url in an interview.
Don't let COVID-19 become a hunger game
The health impacts of the unfolding COVID-19 pandemic on some of the poorest countries are still unknown and any ensuing food crisis as a result of poor policy-making will be a humanitarian disaster to avert, writes FAO Director-General Qu Dongyu.
Quote of the Week
""Today more than ever, in the face of the coronavirus crisis, EU citizens are realising the crucial role of our farmers and of the entire agri-food chain. The S&D Group is calling for an aggressive action plan for the sector, securing liquidity to farmers and allowing them not only to continue producing our food but also to grant the highest sanitary protection to workers" 


Paolo De Castro, MEP and agricultural coordinator for the Socialist Group at the European Parliament
Agrifood news from around Europe
CROATIA
Members of the conservative 'Croatian Sovereign party' proposed measures on Tuesday (31 March) to save agricultural production and family farms in Croatia, saying the coronavirus crisis could be a turning point for Croatian agriculture. Read more here. (Karla Juničić | EURACTIV.hr)
FRANCE
France has successfully managed to recruit 150,000 volunteers to help with harvesting and packing. This comes after the Ministry of Agriculture and agricultural trade unions called on the unemployed to volunteer for seasonal harvests, particularly fruit harvests. EURACTIV France reports.
GERMANY
Last Friday (27 March), Germany's upper house of parliament, the Bundesrat, passed the heavily debated fertiliser ordinance, some of which will go into effect by autumn. However, in a last minute compromise, the most controversial regulations were pushed back until January 2021. EURACTIV Germany reports. (Sarah Lawton | EURACTIV.de)
ITALY
The mayor of Bergamo, one of the worst hit cities from coronavirus, has called on the government to speed up the issuing of the yearly decree that regularises non-EU migrant workers, as Italy is in desperate need for agricultural workers before the harvest season begins. Read more here. (Gerardo Fortuna | EURACTIV.com)
POLAND
Under Poland's anticrisis laws, the validity of visas, temporary residence permits and work permits, including seasonal workers permits, has been extended provided that the last day of their validity falls during the period of the COVID-19 epidemic emergency. This means that all foreigners, including Ukrainian citizens who have not decided to return home, are now able to stay in Poland legally. (Mateusz Kucharczyk| EURACTIV.pl)
UK
The government has been urged to charter flights to bring in European agricultural workers amidst concerns of labour shortages due to the COVID-19 outbreak. British farmers are increasingly concerned over the "unprecedented" lack of seasonal labour to help harvest and pack crops, warning that there will be a substantial shortfall despite a successful farm labour campaign recruiting 10,000 British people to help out on farms. (Natasha Foote | EURACTIV.com)
IRELAND
There are mounting calls for TB testing to be pushed back by up to three months in the interests of protecting farmers during the COVID-19 emergency. Currently, guidelines from that Department of Agriculture, Food and the Marine state that if an animal cannot be tested without adhering to social distancing rules, then it should not be tested. (Natasha Foote | EURACTIV.com)
BUCHAREST
Romania, one of the largest grain producers in the EU, recorded a production decline last year, despite an increase of cultivated area. Difficult weather conditions led to lower yields, especially for the corn crops. However, Romania remained the largest corn and sunflower producer in the EU according to the country's statistics office INS, while also having the largest corn-cultivated area in the bloc.  (Bogdan Neagu | EURACTIV.ro)
On our radar this week
The Commission appointed Wolfgang Burtscher as director-general of the Agriculture and Rural Development (AGRI) directorate this week.
To mark the International Year of Plant Health, EFSA has launched a special website highlighting the work it is doing with its partners to combat plant pests and protect Europe's cultivated and wild plants.
Upcoming events 
2 April – "Food Safety: How to maintain the highest quality standards and controls in times of the coronavirus pandemic- the Italian perspective." This webinar debate, organised by SME Connect, will give stakeholders the opportunity to discuss what is needed from policy and from the private sector, from SMEs to large global companies, to create the right conditions to promote the production of food products under highest hygienic standards in times of the corona pandemic to ensure consumer protection.
3 April – Video conference on the impact of COVID-19 on the food supply chain,  organised by the European Food Forum.