Welcome to EURACTIV's AgriFood Brief, your weekly update on all things Agriculture & Food in the EU. You can subscribe here if you haven't done so yet.
New sustainable food policy bears risk of unsustainable imports, ministers warn
The European Commission's latest efforts to make the European food system more sustainable may risk inadvertently encouraging unsustainable farming practices elsewhere, EU agriculture ministers stressed on Monday (8 June). See here for more details.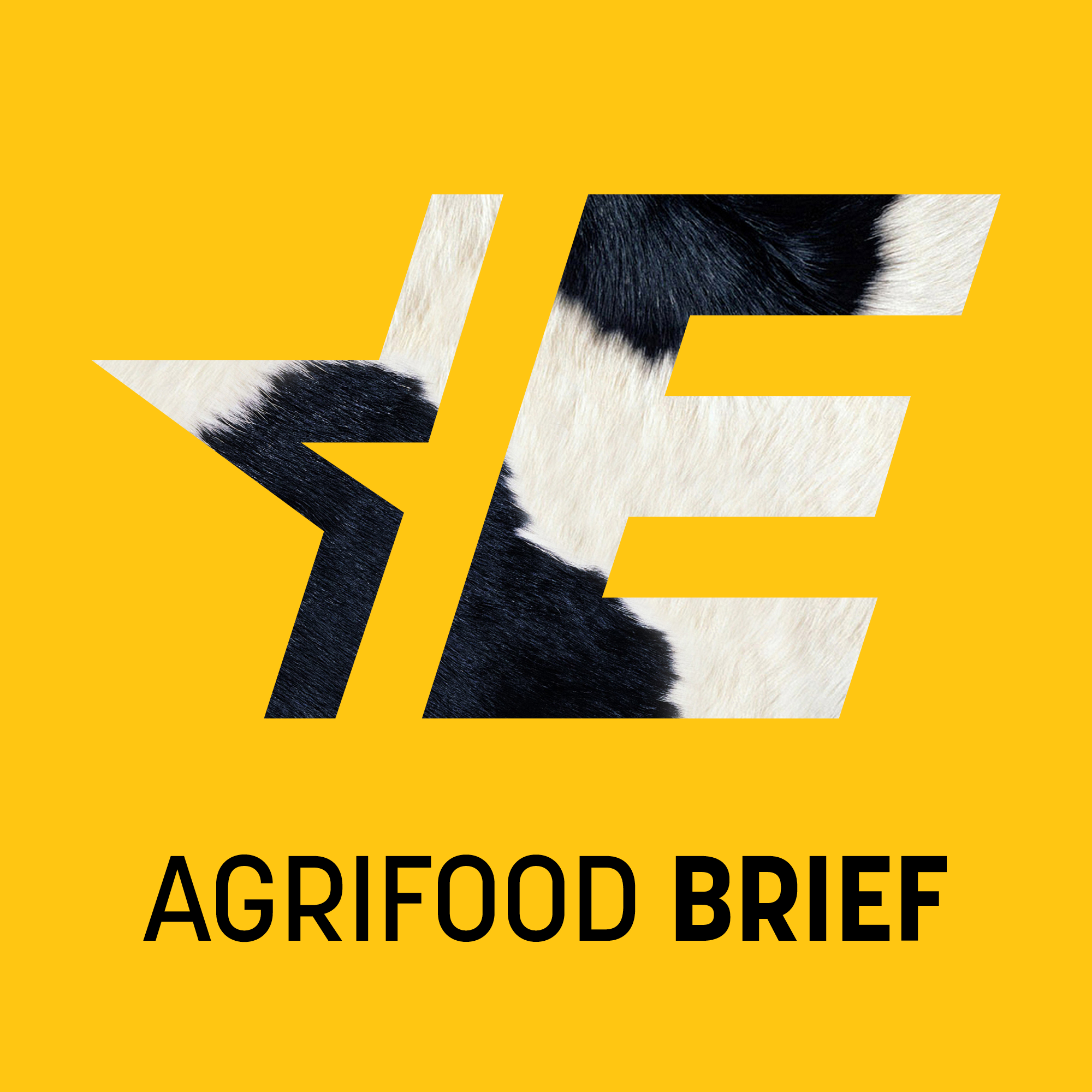 22 - Unsustainable imports, Brexit disruption, impact assessment
Agrifood news this week
MEPs back impact assessment for farmers in case of glyphosate reduction
Any potential reduction of glyphosate in the EU should be preceded by an impact assessment exploring the consequence for farmers, EU lawmakers said during a recent debate organised by EURACTIV. Natasha Foote has the story.
Brexit no deal could 'severely disrupt' EU agrifood sector
Failing to conclude a trade agreement between the EU and the UK would have serious consequences for the agrifood sector, major EU agrifood stakeholders said on Thursday (4 June). Natasha Foote reports.
Environmental NGOs irked by EU Agriculture Council snub
Environmental stakeholders have complained about the Croatian presidency of the EU Council for not having invited them to share their views on agricultural aspects of the European Green Deal at an informal meeting of EU farming ministers held on Monday (8 June). Gerardo Fortuna has the story.
Authorities urged to support struggling meat sector post-coronavirus
More than 65 organisations and individuals across producer, veterinary, research, and academic sectors have co-signed a letter calling for more support in the global meat sector in the wake of the coronavirus crisis and urging authorities to refute claims that the crisis stemmed from the livestock sector. Read more here.
Industrial agriculture linked to insect collapse, says new report
Insect populations are plummeting across the world because of industrial farming and heavy pesticide use, and this decline is a threat to food production, warned a new report released on Tuesday (9 June). Learn more about this.
EU to extend ban on sale of Croatian farmland to foreigners
The Croatian government is working to extend by another three years a provisional restriction that prevents non-nationals from purchasing agricultural lands in the newest EU member. Gerardo Fortuna has more.
Quote of the Week
"The CAP has so far been insufficient to counteract declining biodiversity on farmland, a major threat for both farming and the environment."
Agrifood news from around Europe
ITALY
Italy's ministry of agriculture is completing the preliminary work to release into the environment an alien species of Asiatic wasp, the natural predator of a dreaded fruit pest that caused more than half a billion euro damage to Italian orchards in 2019 alone. Gerardo Fortuna has more (EURACTIV.com)
BULGARIA A videotape published by investigative website Bivol shows Bulgarian Agriculture Minister Dessislava Taneva telling fruit and vegetable producers to keep silent about an EU-funded programme which is reportedly plagued with irregularities. "I propose to be on the same board that there is no fraud and everything is OK, or otherwise they [Brussels] will stop this [financing]", said Taneva. EURACTIV Bulgaria's Krassen Nikolov takes a closer look.
GERMANY
The German Senate has again postponed the controversial vote on caging pigs due on Friday (5 June). Animal welfare activists and the Greens are calling for stricter regulations but farmers fear high costs. EURACTIV Germany reports. (Florence Schulz| EURACTIV.de)
CROATIA
The World Organisation for Animal Health has published a self-declaration by Croatia that the country is officially free from bluetongue disease, a viral disease of ruminants, the agriculture ministry said earlier this week. Read more here. (Karla Junicic | EURACTIV.hr)
ROMANIA
More than 30% of autumn-sown grains have been lost compared to the average production loss due to drought, according to Valeriu Tabara, head of the Agricultural Sciences Academy. Read more here.  (Bogdan Neagu | EURACTIV.ro)
UK
As the new UK Agriculture Bill reached the House of Lords on Wednesday (10 June) for its second reading, nearly a million people have signed a petition calling on the government to make sure food imports meet UK production standards amidst growing concern over a potential future US-UK agri-food trade deal. The Agriculture Bill will shape the future of farming in the UK, replacing the EU CAP subsidy system. (Natasha Foote | EURACTIV.com)
IRELAND
The Irish field vegetable sector is being severely impacted by the continuing drought, according to a statement from the Irish Farmers' Association (IFA). The IFA's horticulture chairman, Paul Brophy, told Agriland that "growers are already suffering financial losses due to yield reductions and lost crops. However, producers are also incurring considerable extra costs due to irrigation requirements." (Natasha Foote | EURACTIV.com)
POLAND
After a video conference of agriculture ministers of EU member states last Monday (8 June), Polish minister Jan Krzysztof Ardanowski stressed that ambitious goals related to the Green Deal must not be excessive and burdensome for agriculture and the food industry, saying that "the new, high costs of Green Deal for all farmers would exacerbate economic inequalities in farms and maintain unequal conditions of competition between Eastern and Western European countries".  However, he offered his support for the European Commission's proposals to increase CAP funding. (Mateusz Kucharczyk| EURACTIV.pl)
SPAIN
The Spanish government has approved the amendment of four royal decrees affecting the fruit and vegetable and wine sectors to help them adapt to regulations and help them overcome the consequences of the COVID-19 by relaxing the requirements for receiving aid from the Common Agricultural Policy (CAP). EURACTIV's partner EFEAgro reports.
On our radar this week
11 June – EU Agriculture Commissioner Janusz Wojciechowski participated in a videoconference call with representatives of the Institute of Agricultural Economy on the situation regarding agriculture and COVID-19.

The European Commission has approved, under the EU Merger Regulation, the proposed acquisition of Bayer AGs animal health division by Elanco Animal Health Inc. The decision is conditional on the divestment of otitis products and several types of parasiticides in the European Economic Area (EEA), the UK and globally. See here for more information.
Events
15 June – The Forum for the Future of Agriculture will host its first online event on 'Food system resilience, sustainability and the COVID-19 crisis: Looking ahead to the German Presidency of the EU'. Learn more here.