Welcome to EURACTIV's AgriFood Brief, your weekly update on all things Agriculture & Food in the EU. You can subscribe here if you haven't done so yet.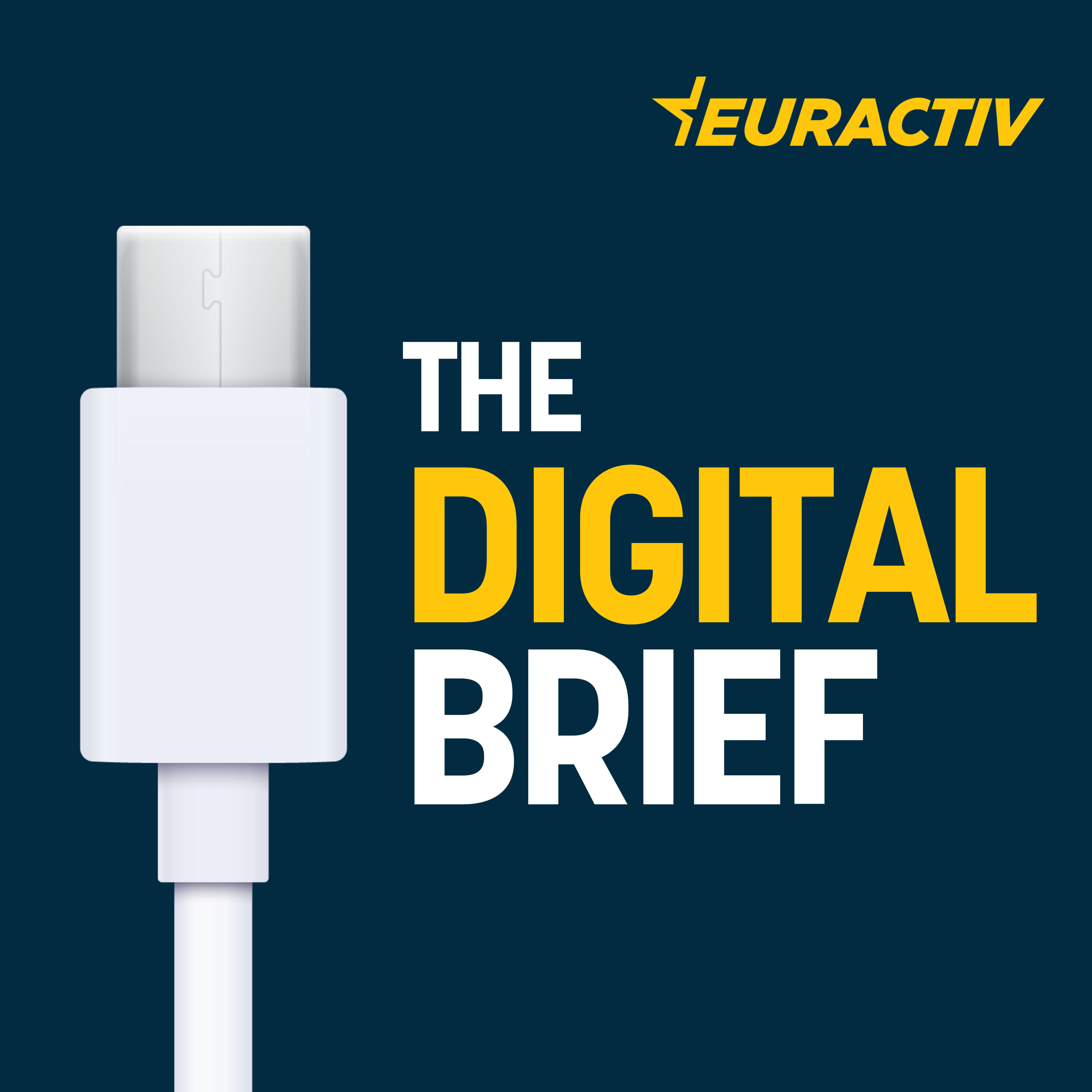 13 - Fusilli express, COVID impact on farmers, Greta Thunberg
The biggest news of the week in the EU agrifood bubble is the launch of a new approach when it comes to the way geographical indications (GIs) are protected.

GIs are designed to protect the names of specific products to promote their unique characteristics, linked to their geographical origin as well as to the know-how embedded in the region.

In a nutshell, it is thanks to GIs that only the dry-cured meat produced in the hills around Parma can legitimately bear the name of Prosciutto di Parma.

And it is also the reason why you can make champagne only if you use grapes grown in the homonymous French region.

The Commission's new attempt to strengthen, modernise, streamline and better enforce GIs for agri-food products is part of a broader intellectual property (IP) action plan, supposed to support the EU's recovery and resilience.

These product names are indeed included in the EU system of intellectual property rights, legally protecting them against imitation and misuse.

Out of the 3,207 product names registered as either GI or traditional specialities guaranteed (TSG) in 2017, 49% were wines, 43% agri-food products and 8% spirits drinks.

Wines were found to be the most important product both in terms of total sales value (51%) and extra-EU trade (50%).

As a first step, the EU executive has presented GIview, a new search database developed by the EU Intellectual Property Office (EUIPO) for all GIs protected at the EU level, which could represent a tool for consumers, producers and IP professionals.

GIview contains data such as GI type, priority date, legal status, or the basis of protection in relation to all GIs, and it is open to national authorities and to producer groups.

Extended data can also be uploaded by the producers in order to maximise information about GIs and directly assist anti-fraud authorities.

The next step will include a revision of the GI policy to boost its potential and contribute to the EU's new food policy, the Farm to Fork strategy (F2F).

There is room for further improving the GIs in the post-2020 Common Agricultural Policy (CAP) currently under discussion. The European Parliament's position, for instance, features better protection of GIs on the internet.

Presenting the new GIview portal, the Commission highlighted that GIs have shown their added-value for producers and consumers alike.

Several figures have proved that what makes a foodstuff European is also its intrinsic added value.

A recent Commission study that collected the economic data from each of the 3,207 GI protected products from across the EU, found that GIs represent a sales value of €74.76 billion.

The reason behind the success of GIs probably relies on Europeans' genuine obsession with food.

In Europe, foodstuff is serious stuff. Europeans don't just eat: they speak and think about food all the time, taking a basic need and raising it to the status of an experience.

One thinks, for example, of an entire sector of travel, agro-tourism, that is based on tasting and sampling food products from all across Europe.

It is not just a matter of food safety, which is the highest in the world. The added value of European food is in the willingness of the people living the Old Continent to preserve their traditions and history.

"Every EU registered geographical indication has a story behind it, reflecting the variety and wealth of products that our continent has to offer," said Agriculture Commissioner Janusz Wojciechowski.

One could almost say that GIs are better suited to be included in the definition of "Promoting the European way of life" than the actual tasks assigned to the portfolio holder, Commissioner Margaritis Schinas.

The controversy behind the portfolio – originally named "protecting our European way of life" – at the start of this legislative mandate was its far-right connotations, as it involved mostly the management of migration and the review of the EU asylum policy.

Preserving European cultural roots has more to do with how food unites rather than how borders divide.

(G.F.)
Time for small amendments to CAP is over, Greta tells the EU
In a virtual meeting with the Commission executive vice president Frans Timmermans, a group of young climate activists headed by Greta Thunberg reiterated their harsh criticism of the proposed reform of the EU's farming subsidies programme. 
Gerardo Fortuna has the story.
Existing guidance appropriate for gene editing assessment, says EFSA
Genome editing does not pose any additional hazards compared to conventional breeding or other genetic modification methods, meaning that existing guidance is adequate for their assessment, the European Food Safety Agency (EFSA) has concluded. Natasha Foote has more.
Distance not determining factor of sustainability, says Commission official
Short food chains, often thought of as a 'greener' way to get food on the table, are not necessarily synonymous with sustainability, according to a Commission official, who called for a considered approach to the trade and sustainability debate. 
Read more.
Avian flu threat hangs over Europe, warns EFSA
A highly pathogenic avian influenza is spreading rapidly in Northern Europe and reaching countries previously unaffected by the disease, the 
EU's food safety agency (EFSA) has found.
Member state criticism, COVID crisis delay ratification of EU-Mercosur deal
The challenging procedure of ratifying the EU-Mercosur deal is being held up due to a combination of the COVID-19 health crisis and considerable criticism from member states. 
EURACTIV's partner Efeagro takes a look at the current state of play.
EU beer market sales fell 20% so far this year due to COVID-19
The EU beer market estimates that its sales have dropped by 20% so far this year, a figure which could rise to 25% by the end of the year, the secretary-general of the Brewers of Europe, told 
EURACTIV in an interview.
Geographical indications: The Council adopted a decision this week on the conclusion of the agreement between the EU and the government of the People's Republic of China on cooperation on and protection of geographical indications.
Green Deal and CAP: The European Parliament has published the final report of the study developed by INRAE and AgroParisTech for the European Parliament 'The Green Deal and the CAP: policy implications to adapt farming practices and to preserve the EU's natural resources.' The study says that "Making the CAP more coherent with the Green Deal is perhaps the best guarantee for its own sustainability."
A balancing act: The EU Commission published balance sheets for EU and UK feed protein, which found the self-sufficiency rate increased to almost 79%, and on ethanol 2019, which found that cereals are by far the main raw material used, representing nearly 80% of total production, followed by molasses and sugar beet.
EAT EUROPE, think tank Farm Europe's new branch focusing on nutrition policies in Europe, have released a new report this week on nutrition, labelling and public health.
Agrifood news from the capitals
CROATIA
On the back of an increased interest in reconnecting consumers with local food, Croatian citizens are being offered the chance to be involved in an innovative 'agri-digital' project, known as a "Gruntek". EURACTIV Croatia took a closer look
GERMANY 
Agriculture Minister Julia Klöckner has called an emergency summit to address the coronavirus-related issues in Germany's pork market. On Friday (27 November), she will meet with the 16 state agriculture ministers to address the overweight pigs that are now piling up on farms due to coronavirus outbreaks at the county's largest slaughterhouses. The excess supply has caused pork prices to plummet. The meeting is thought to focus primarily on increasing slaughtering capacity in the short-term, which could involve states allowing for more flexible regulations on working hours for staff at meatpacking plants. Subsidies for private warehousing will also be a topic. (Sarah Lawton | EURACTIV.de)
FRANCE
Several cases of avian influenza have been detected in different regions of France, leading the Ministry of Agriculture to classify the whole country as "high risk". New measures have been imposed on breeders to stem the spread of the virus. While the H5N8 avian influenza virus is highly pathogenic and fatal for birds, it is not transmissible to humans, neither through the "consumption of meat of avian origin, eggs, foie gras and more generally of any food product," said the ministry in a statement  (Lucie Duboua-Lorsch| EURACTIV.fr)
UK
The Farmers' Union of Wales has branded the UK Government's decision to slash Wales' agricultural budget as a 'Brexit betrayal', after chancellor Rishi Sunak revealed in Wednesday's (November 25) spending review that the budget would be cut by at least £95 million for the coming financial year. Responding to the news, NFU President Minette Batters said for farmers in England, it is "good news that the government has confirmed its manifesto pledge to maintain existing levels of farm support." However Welsh farmers appear to be facing a significant funding gap of £95 million, compared to existing EU funding. "This is unacceptable and clearly not consistent with the government's levelling up agenda. The UK government must preserve existing levels of funding for Welsh agriculture," she urged. (Natasha Foote | EURACTIV.com)
IRELAND
Microfinance Ireland is making the Brexit Business Loan available to support small businesses through the current Brexit challenges. Loans may be used for short-term working capital and/or required business changes as a result of Brexit. IFA Farm Business Chair Rose Mary McDonagh welcomed the news, saying that its announcement is "timely and provides farmers with access to funding to cover their operating expenses during the ongoing uncertainty caused by Brexit." (Natasha Foote | EURACTIV.com)
ITALY
On 21 November, Italy celebrated the national day of the tree. According to the 2018 forest census published by the Agriculture Ministry, 36.4% of the country is covered by trees. Such an extension of forest on the national territory has not happened since the Byzantine-Gothic war which dates back to 1500 years ago, the main Italy's financial daily Il Sole 24ore reported. (Gerardo Fortuna | EURACTIV.com)
POLAND
Poland will cull over 900,000 hens from a farm in western Poland due to a bird flu outbreak which was discovered on Tuesday evening (24 November). "It is a farm of 930,000 laying hens. A canal runs behind the farm, there are also fields nearby, with geese and other wild birds," the Polish press agency (PAP) quoted local veterinary authorities as saying. The cull started on Thursday and may continue for up to six days. The H5N8 bird flu outbreak is the 33rd one in Poland this year, said PAP citing the Chief Veterinary Inspectorate data. (Natasha Foote | EURACTIV.com)
30 November – Farming by Satellite is holding an award ceremony of their 2020 prize. The awards ceremony will see each competing team pitch their innovative solutions that look to improve agriculture and reduce environmental impact with European satellite technologies. See here for more information.
30 November – 1 December- There's a meeting of the European Parliament's Agriculture committee (COMAGRI). For the agenda of the meeting, see here.
1 December – EIT Food is holding a two day conference on the future of food, which will bring together EU policymakers, EIT Food partners and other key stakeholders active in agri-food research, innovation and education. See here for details.
1 December – Beef industry stakeholders all over Europe are invited to attend the first trans-national meeting of BovINE – the first and only EU-funded Beef Innovation Network – to focus on improving sustainability across the sector. More details here.
1 December – There is a virtual event organised by Barilla Foundation which will focus on resetting the food system from farm to fork. See here for more information.
2 December – There is an event on the role of wine in the Mediterranean Diet, looking at whether or not it should still be part of the famously healthy Mediterranean Diet. See here to register.
4 December – There is the launch of Joint Research Centre's EU Soil Observatory. The new soil observatory is a platform designed to provide information and data needed to safeguard soils to the European Commission and the broader soil user community. See here for details.