Welcome to EURACTIV's Digital Brief, your weekly update on all things digital in the EU. You can subscribe to the newsletter here. 
"5G will certainly be in there
."
– Peter Stuckmann, head of unit at the European Commission in charge of future connectivity systems, speaking about the EU's upcoming 'Digital Decade' targets. 
Story of the week: The Commission's 'Digital Decade' objectives for 2030 will be presented on 9 March. We look at what could be in store for next-generation telecommunications.
Podcast: This week, we take a look at what's in store for the future of 5G in the EU, with a particular focus on recent developments in France.
Don't miss: We caught up with Gilles de Kerchove, the EU's Counter-Terrorism Coordinator this week. He's very keen on pushing for quick adoption of new rules that would allow authorities based in one EU nation to issue order requests to online service providers based in other member states, for access to electronic data to be used in criminal prosecutions, as part of the e-Evidence regulation.
---
Also this week: DSA Article 8 clarification, DSA MEP pitches 'importer responsibility', EU press publishers unite with Microsoft, US-EU synergies on Big Tech regulation, EU platform worker plans, e-Evidence call from terrorism chief, Portugal wants CSAM progress, Jourová sits down with platforms, Caruana Galizia arrests, and more…

---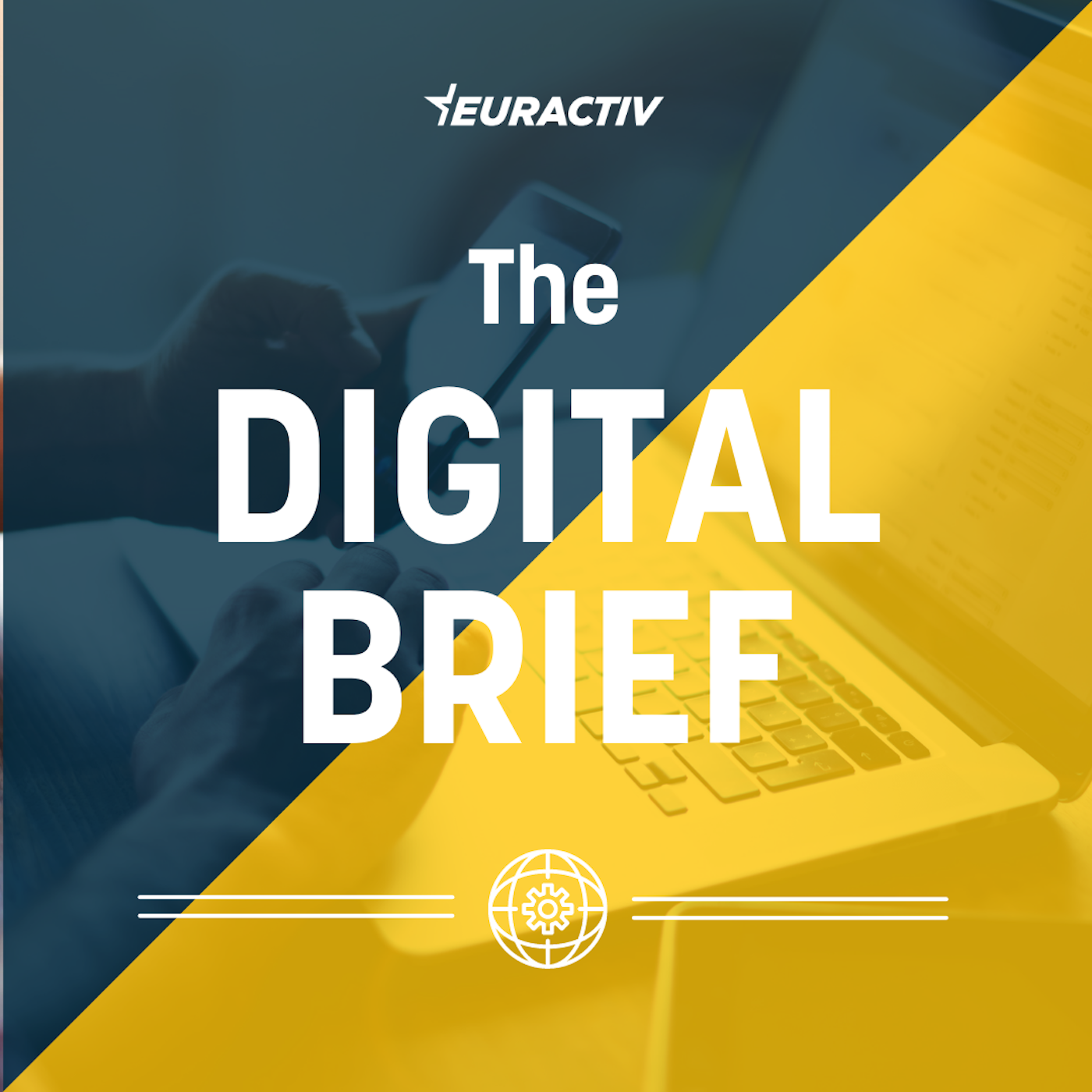 5G in France
The European Commission will lay out a series of new objectives in the field of 5G communications as part of its 'Digital Decade' plans, following a series of delays to the EU's next-generation telecoms rollout, officials have said.
The Digital Decade targets for 2030 are set to be unveiled by the Commission on March 9, with the aim of reducing the EU's dependence on foreign countries for the provision of key technologies.
Given the EU's delays in rolling out 5G networks, next-generation telecommunications are expected to feature prominently in the plans.
"5G will certainly be in there," said Peter Stuckmann, head of unit at the European Commission in charge of future connectivity systems. "You could in principle call it the 'mini 5G action plan'," he told an online event held by Forum Europe on Tuesday (23 February). Read more here.
Telecoms
Road to 6G. Earlier this week, the Commission adopted a public R&I investment plan of €900 million as part of the bloc's new long-term budget period 2021-2027. The EU executive says the Joint Undertaking will coordinate research activities on 6G technology under Horizon Europe as well as 5G deployment initiatives under the Connecting Europe Facility Digital.
5G 'rapid investments.' A European Investment Bank (EIB) study published this week makes the case for rapid investments into 5G capacity building in Europe.
Spain completes 5G 3.5 GHz auctions. Spain auctioned off the remain spectrum bands available – 20 MHz in the 3400-3600 MHz range, in a bidding process that lasted less than a day this week. Telefonica and Orange both acquired a licence for a 10 MHz allocation at the reserve price of €21 million.
Russian military infrastructure hampers Lithuania's 5G development. Lithuania has ended direct talks with Russia without reaching a deal on radio frequency used by its military, which remains an obstacle to the country's 5G development. Read more.
Paris 5G plans. A new Parisian mobile phone charter will be submitted to the Paris city council at the start of March, which should approve the deployment of 5G across the French capital. EURACTIV France reports.
Digital Services Act / Digital Markets Act
Lead DSA MEP pitches 'importer responsibility' clause. Online sellers of dangerous and counterfeit goods could be further targeted under the European Parliament's Internal Market committee report on the Digital Services Act, the lead MEP on the text said on Tuesday (23 February).
Speaking as part of an online briefing for reporters, S&D lawmaker Christel Schaldemose said one of her primary objectives with the plans would be to ensure that the EU is equipped with the tools to clamp down on the sale of illicit products.
"One of the main issues here and now is how we tackle dangerous products…I think that the proposal is not good enough in this area," she said.
"We see today, a lot of illegal products being traded on platforms. And if we don't do anything against that, then there is a risk that we undermine all the good achievements we have made in the single market over the last few years in the EU." Read more.
DSA Article 8 is 'NOT an empowering provision' Commission documents reveal.  As part of a closed-door presentation between the Commission and the Council's Working Party on Competitiveness and Growth on 16 February, documents obtained by EURACTIV reveal that the EU executive has felt the need to clarify Articles 8 and 9 of the Digital Services Act, particularly on the legal obligations contained within the clauses.
A clarification on Article 8 (Orders to act against illegal content) from the Commission states that the obligation contained within the DSA text is "to inform the issuing authority about what actions were taken and when. The obligation to comply with the order is NOT a DSA obligation."
"Article 8 is NOT an empowering provision: orders will be based on national laws empowering authorities to issue orders addressed to intermediary services providers to act against illegal content = If no laws, member states cannot make use of Article 8," the document says.
US-EU synergies on Big Tech regulation? In a US Subcommittee on Antitrust, Commercial and Administrative Law meeting on Thursday, Chairman David Cicilline compared the US's efforts to reign in the market power of digital giants with the Commission's Digital Markets Act, reports Mariana Labbate. He also mentioned the Digital Markets Unit in the UK, created with the same intent, as an example. "Mark my words: change is coming, laws are coming", he said.
Investigations conducted by the subcommittee disclosed how "dominant platforms exploit their gatekeeper power to charge exorbitant fees, advantage their own products and services, impose oppressive contract terms and extract valuable data from people and businesses that rely on them."
The main companies targeted were Amazon, Facebook, Apple and Google. Ken Buck, a Colorado representative, accused them of acting with "complete impunity" when using other businesses' crucial data and censoring speech in their platform irregularly.
EU press publishers and Microsoft in bid for Australian-style remuneration. A contingent of EU press publishers and Microsoft have agreed to work together on a solution to ensure that Europe's press publishers get paid for the use of their content by gatekeepers in line with the objectives of the new neighbouring right in the EU Digital Single Market Copyright Directive, which comes into force in June.
"The Digital Markets Act or other binding regulation should entail a specific obligation for the gatekeepers to grant all legal publications and offerings non-discriminatory access and fair terms and conditions to their services," said a statement from Xavier Bouckaert, president of the European Magazine Media Association.
S&D against personal ads. The S&D group in the European Parliament have adopted a unified position against personalised advertising, likely to influence their stance in upcoming Parliamentary talks on the Digital Services Act. The group this week launched their 'Ads Zuck' campaign in a bit to rally for support in their call to ban personalised ads.
Data
e-Evidence call. The acceleration of online criminality, particularly during the coronavirus pandemic, has underlined the need to adopt new EU rules on the cross-border transmission of digital evidence, the bloc's counter-terrorism chief has told EURACTIV.
Negotiators from the European Council and the European Parliament are currently attempting to hammer out an agreement on the so-called 'e-Evidence' regulation, which will allow authorities based in one EU nation to issue order requests to service providers based in other member states, for access to electronic data to be used in criminal prosecutions.
Following the Commission's proposal in 2018, progress on the plans has met with several delays, with the European Parliament highlighting their concerns over the role that authorities play in the member state where orders are issued to service providers based there.
However, for EU Counter-Terrorism Coordinator Gilles de Kerchove, the recent increase in online criminality resulting from the pivot to digital during the pandemic, has highlighted the need to streamline access to electronic evidence across the EU, without undue delay. Read more. 
e-Privacy derogation. The Portuguese presidency of the Council of the European Union wants to quickly conclude an agreement with the European Parliament on the provisions of the EU law on privacy in electronic communications to combat child sexual abuse on the internet. Read more here.
 Media / Disinformation
Jourová presses platforms for more work on COVID disinformation. Earlier this week, Commission Vice-President Vera Jourová met representatives from Facebook, Google, TikTok, Twitter, and YouTube about the urgency of addressing coronavirus vaccine disinformation, after they recently agreed to extend their anti-disinformation efforts outlined in the code of practice against disinformation, for a further 6 months.
"Despite the efforts, the numbers and examples of disinformation continue to shock. Vaccine diplomacy is accompanied by propaganda waves by foreign actors. The online platforms play a huge role in our public debate and need to take substantial steps to prevent harmful and dangerous disinformation, both domestic and foreign, from undermining our common fight against the virus, especially when it comes to vaccination," Jourová said following the meeting.
Dutch MEP invites Janša to Brussels to discuss Slovenia's media landscape. Dutch MEP Sophie in 't Veld (RE) has invited Slovenian Prime Minister Janez Janša to Brussels to take part in a discussion on the media in Slovenia expected to take place in March, public broadcaster TV Slovenija reported on Monday.
According to the Dutch MEP, the situation in Slovenia is ripe for the European Parliament to start monitoring the situation with regard to respect for the principles of democracy, the rule of law, and fundamental rights. The heads of the junior coalition partners New Slovenia (NSi) and Modern Centre Party (SMC) have proposed to Janša that the government invite an EU mission to investigate the state of press freedom in Slovenia, writes EURACTIV's Željko Trkanjec.
Meanwhile, for his part, Prime Minister Janša has invited the European Commission to send representatives to Slovenia on a 'fact-finding' mission to probe the reports.
Caruana Galizia arrests. Earlier this week in Malta all those involved in the murder of Daphne Caruana Galizia, the Maltese journalist killed on 16 October 2017, were arrested.
"With the evidence in our possession, we are in a position to state that each of the persons involved, whether instigator or accomplice, is today under arrest or under indictment"; this is how the Maltese Police Commissioner Angelo Gafa expressed himself to the press.
The news quickly spread around the world, ending up on the front page of the main international newspapers. An important step forward, certainly. But it seems to us that it still leaves unresolved the knots from which that murder emerged. That is why EURACTIV Italy spoke to one of Daphne's sons, Matthew Caruana Galizia.
Deutsche Welle produces Hungarian content. Germany's international broadcaster Deutsche Welle has begun producing material in Hungarian for the first time in decades, driven by concerns at declining media plurality and press freedom in the fellow European Union member.
US expresses support for Bulgarian journalist beaten by police during anti-government protests. US Ambassador in Sofia, Hero Mustafa expressed support for the Bulgarian freelance journalist Dimiter Kenarov, who was severely beaten by police officers while covering the anti-government protest in Bulgaria's capital last September. Read more.
HDZ announces legal action against Croatian news website Index.hr. The ruling Croatian Democratic Union (HDZ) has announced legal action against the Index.hr news website for creating a pop-up asking visitors whether they are human beings or members of HDZ before entering the website, as well as a sign with words that read "No entry for HDZ". Read more.
Commission in Media Plurality call. The Commission has launched a call for tenders to map existing rules and approaches in support of media plurality and cultural diversity, notably related to the prominence of general interest content.
Platforms
Commission's platform workers plans. The European Commission on Wednesday took a step towards improving the rights of gig economy workers with the launch of a public consultation to determine their legal employment status and how to improve their working conditions, reports Reuters.
For their part, ride-hailing company Uber was quick to chip in with their two cents on the plans. "Any legislative initiative should be grounded in what platform workers value most – flexibility and control over their work, transparent and fair earnings, access to benefits and protections, and meaningful representation," a statement from the company read.
Meanwhile, the European Trade Union Confederation hit out at recent efforts of Uber to lobby against workers' rights, as had been the case recently in the UK.
"It is hardly surprising that platform companies with illegal practices want to avoid scrutiny when they keep losing court cases across Europe. It's costing them millions," said ETUC Confederal Secretary Ludovic Voet.
Extremists using social media to sell messages. Extremist groups, left-wing and right-wing, jihadists and radicals, are taking advantage of the vulnerability created by the pandemic in Europe to spread their message of hate on social networks and the internet, the chief of the EU Agency for Law Enforcement Cooperation (Europol), Catherine De Bolle, has warned.
In an interview with EURACTIV's partner EFE, De Bolle stressed that this "radicalisation" on the net could have "an impact after the pandemic" in real life.
Breton on 'very damaging' Facebook moves in Australia. Facebook's recent news outage in Australia and recent cyberattacks in France were among the topics MEPs raised in a discussion with Internal Market Commissioner Thierry Breton and Parliament's Committee on Foreign Interference earlier this week. Breton referred to Facebook's actions to remove news links as "very damaging" for the future of journalism.
Twitter takedowns in Europe's east. Twitter said on Tuesday (23 February) it had taken down 373 accounts that it said had ties to Russia, Armenia and Iran and had breached its platform manipulation policies.
Environment
French government presents roadmap to bridge digital and environmental transitions. France's Ecological Transition Minister Barbara Pompili and the Secretary of State for Digital, Cédric O, unveiled on Tuesday the government's national strategy to bring environmental and digital issues together, which aims to "develop knowledge of the digital environmental footprint", "support a more sober digital environment" and "make digital technology a lever for the ecological and solidarity transition". Read the full story.
Money
EESC on crypto assets. The European Economic and Social Committee (EESC) has backed the Commission's digital financial package while also calling for 'urgent' regulation on crypto assets in the EU.
Speaking at an EESC plenary session this week, member Giuseppe Guerini said: "Swiftly implementing – by mid-2022 – the various regulatory adjustment measures envisaged by the Commission will be extremely useful…one pressing reason for these initiatives stems from the fact that, in the last few months, several member states have adopted national regulatory instruments either through legislative acts or by means of recommendations and guidelines issued by regulatory authorities in this sector."
Investment
Vestager in call for investment boost. European Commission executive vice-president Margrethe Vestager said on Thursday (25 February) that European industry would be "even more competitive in a digital future" if it starts investing "now" in people, technology and the right regulatory frameworks.
Artificial Intelligence
Hong Kong-UK biometric deal. Citizens from Hong Kong who are in possession of a British National Overseas visa now can send their biometric data electronically to UK authorities rather than having to attend a Visa Application Centre in person, to verify their identity. Read more from Biometric Update.
Transparency
Transparency International on Big Tech lobbying. Earlier this week, Transparency International released a report on Big Tech lobbying in Brussels, detailing the attempts of large global tech companies to schmooze various Commissioner cabinets. Read the report here.
Domains
EU domain registry error. The European Commission has cancelled a recent call for the selection of the next EU domain name registry, after an error on the previous announcement provided for UK-based organisations to take part.
According to an online post this week, the Commission's original call "contained a clause, based on the EU-UK Withdrawal Agreement, informing UK applicants that they were eligible to participate in the selection procedure." Read more.
Space ambitions 
Drone plans. The European Commission announced on Monday (22 February) three flagship projects – in drone technologies, space communication and space traffic management – aimed at giving the 27-country bloc a competitive edge in these new fields.
Cybersecurity
Russian attacks against Ukraine. Ukraine on Monday (22 February) accused unnamed Russian internet networks of massive attacks on Ukrainian security and defence websites, but gave no details of any damage done or say who it believed was behind the assault.
Tech Diplomacy
Denmark's Tech Diplomacy Strategy. Earlier this week, Denmark laid out their so-called 'tech diplomacy strategy' onto the desks of EU foreign ministers, as a means to ensure that technological capacity building and innovation are able to pursue wider EU goals, including in the sustainability area. Read the strategy here.
Coronavirus
Apple COVID certificate. American multinational technology company Apple has never held talks with the World Health Organisation or the EU about the possibility to develop a COVID-19 vaccine certificate application, and has made clear it does not want to access private data from such an app, EURACTIV has learned.
Estonian tech firm says wearable air purifier can kill virus with UV light. Estonian tech company Respiray on Monday launched a wearable air purifier it says can kill more than 99% of viruses and bacteria in the air inhaled by the wearer using ultraviolet light. See the full story on Reuters.
---
On my radar
Next Tuesday, the Council's Horizontal Working Party on Cyber Issues discussing the NIS Directive review, an important revision in Europe's bid to bolster its cybersecurity resilience.
What else I'm reading this week:
'Millions of people's data is at risk' — Amazon insiders sound alarm over security (Politico)
Amazon's Lack of Public Disclosure on SolarWinds Hack Angers Lawmakers
Beijing is exploring digital yuan cross-border payments (SCMP)
Twitter announces paid Super Follows to let you charge for tweets (The Verge)