Welcome to EURACTIV's Digital Brief, your weekly update on all things digital in the EU. You can subscribe to the newsletter here. 
"Big Tech may contribute to a rapid take-up of stablecoins, which could create systemic risks and even endanger monetary sovereignty
."
– Fabio Panetta, member of the ECB's executive board and chair of the task force on a digital euro. 
Top Story: The European Central Bank (ECB) has issued a stark warning on the involvement of Big Tech firms in cryptocurrency projects, cautioning that such moves could jeopardise privacy, create further risks to competition and even "endanger monetary sovereignty." Read on for more.
Podcast: This week we take a look at developments in Poland, where a cross-section of broadcasters and online media outlets went offline, protesting against the government's plans to introduce a so-called 'media tax.'
Don't miss: With all attention in the EU data protection world this week recently turned towards ePrivacy, you may have missed developments in Berlin, where the German cabinet passed its second Open Data Act on Wednesday. Read more below.
---
Also this week: EDPS against targeted advertising, Copyright 'secret' meetings, Vestager in 5G push, 2030 targets for 6G, ePrivacy adopted, ePrivacy derogation latest, Hate speech in France, Poland media blackout, Germany's open data act, EU lie detector tech in courts, disinformation ahead of dutch elections, cyber risks for autonomous driving, Vestager warns Apple on app treatment, and much more…

---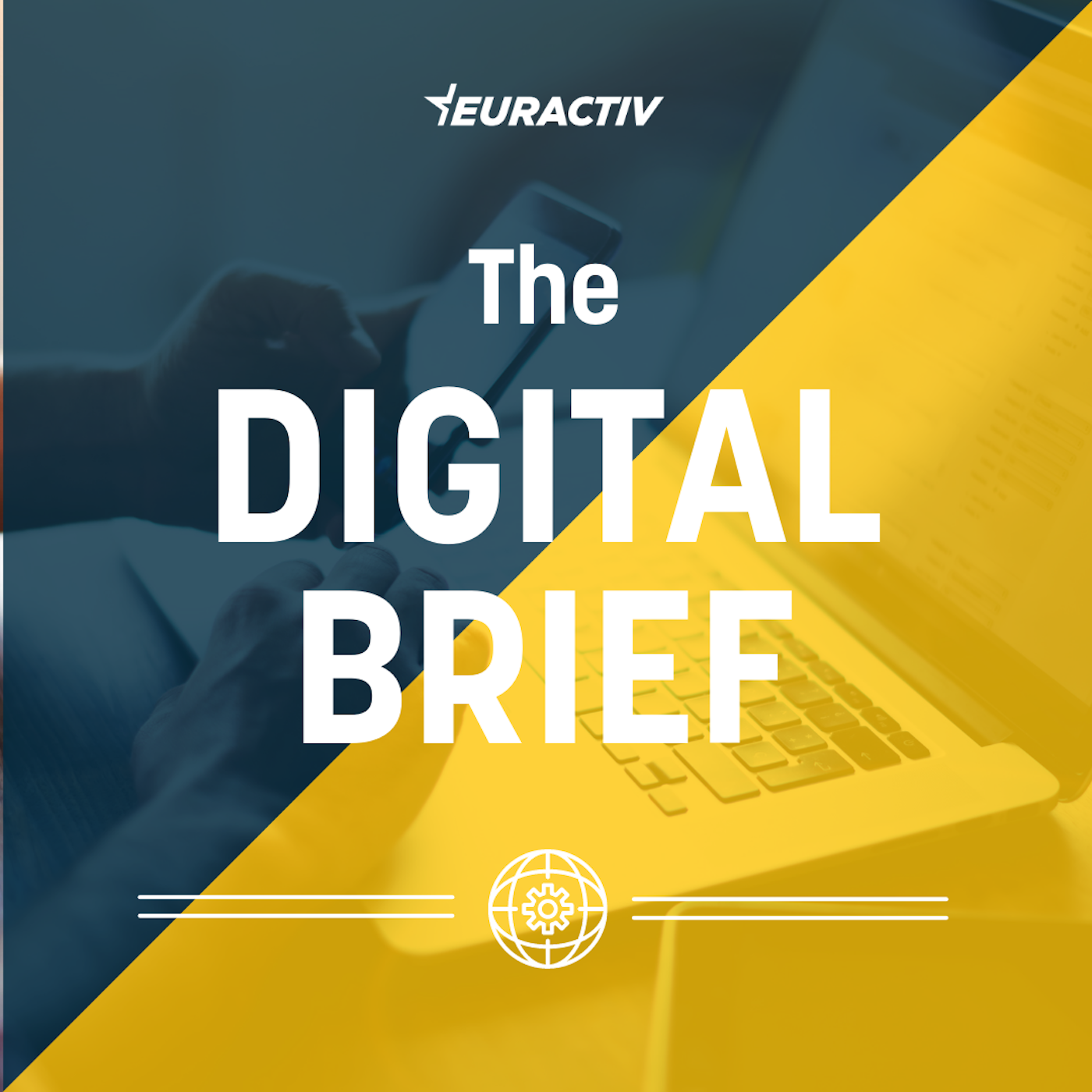 The Black screens of Poland.
Big Tech's Cryptocurrencies Vs the ECB's Digital Euro
The ECB's warning against Big Tech involvement in cryptocurrencies comes as it continues to mull over plans to introduce a digital euro, which it hopes could mitigate some of the risks posed by private firms establishing their own digital currencies.
The ECB recently closed a public consultation on its future plans for a digital euro, which resulted in 'privacy' being the number one concern among stakeholders. And while the ECB is taking due account of the survey's emphasis on privacy, there are questions that remain.
Panetta was pressed on Wednesday as to the privacy protocols that would have to be put in place should the ECB seek to track cash holdings for digital euros, bearing in mind that the monetary union has previously pitched the idea of imposing a €3,000 threshold.
"It is true that if we want to guarantee the stability of the system and enforce those limits that I mentioned before – the maximum holdings of a digital euro – we cannot guarantee 100% privacy on larger payments."
The ECB is considering additional privacy protocols that could be implemented into the digital euro, including the option of making small transactions 'totally anonymous' as well as being conducted offline.
Panetta also revealed that the ECB was mulling over the possibility of issuing 'anonymity vouchers' to users of a digital euro. Read more.
Data
ePrivacy adopted in Council. The EU Council finally managed to adopt a position on widespread new data protection rules on Wednesday (10 February), as part of the so-called ePrivacy regulation, although Germany and Austria abstained from voting and Berlin's data protection authority called for 'significant changes' to the text.
The 27 EU nations will now enter into talks with representatives from the European Parliament on the plans, which are expected to be fiercely contested. Read more.
ePrivacy derogation latest. New EU rules that will allow online messaging services to scan content for suspected abusive material should ensure that 'error rates are as low as possible' in identifying legal adult sexual content transmitted in online communications, an EU source close to the talks told EURACTIV.
Negotiators representing national ministers are holding technical talks with MEPs on new rules to allow online platforms to monitor online communications for examples of child sexual abuse material, in the so-called 'e-Privacy derogation' proposed by the Commission in September 2020.
One of the sticking points in the technical talks so far, an EU source said, was the fact that the European Parliament is insisting on 'human overview and intervention' of content that has been flagged as potentially incriminating for containing child abuse material.
However, EU nations would prefer to see an 'algorithm only' approach. All the details are here.
Germany's Open Data Act. The German government wants to create a culture of open data sharing – and is setting a good example. The second Open Data Act, which the cabinet passed on Wednesday, expands the obligations of public authorities to make their data available to the general public. EURACTIV Germany reports.
Google Challenges French ruling. Google has challenged the €100m fine before the French administrative supreme court, reports Matthieu Pollet. On December 7th 2020, the French authority on data privacy (CNIL) had sanctioned Ireland-based multinational technology over its cookies policy and the lack of transparency for their users, based on the French law and the ePrivacy directive.
During the hearing that EURACTIV France attended, Google's representatives contested the injunction in both substance and form. The judge said he would extend the hearing until February 24th as the CNIL had committed to reply to a letter Google sent on December 18, with its suggestions for improvement.
Italy Vs Clubhouse. The Italian DPA has asked the ClubHouse audio-based social network for clarification on the use of voice data, its data protection protocols, and how the age of minors is verified. This comes after the German Federal Association of Consumers has issued a complaint against the firm for alleged breaches of GDPR and consumer rights.
Irish DPA under fire over IT delays. The Irish Data Protection Commission (DPC) has come under criticism for consecutive delays in overhauling its IT systems which would allow for more effective GDPR enforcement.
Documents obtained by the Irish Council for Civil Liberties (ICCL) through freedom of information requests show that five years after first announcing plans to upgrade its IT system, and after having spent over half a million euros on the project, the DPC continues to use out-of-date "Lotus Notes" technology.
The Irish body is the lead EU authority in overseeing data protection violations by some of the world's largest firms including Google and Facebook.
"What we have discovered indicates that it cannot run critically important internal technology projects. How can it be expected to monitor what the world's biggest tech firms do with our data?" said Johnny Ryan, an ICCL Senior Fellow.
"This raises serious questions not only for the DPC, but for the Irish Government. We have alerted the Irish Government of the strategic economic risk from failing to enforce the GDPR".
ICO spends big…on chocolate. The UK's data protection authority, the Information Commissioner's Office, has launched an investigation into why someone at the organisation spent more than £6,000 on chocolates on a corporate credit just ahead of Christmas. Read more from Business Insider.
Media / Disinformation
Disinformation fears spike ahead of Dutch elections. Fake polls, fake political profiles and fake political chat groups are popping up around Netherlands general elections which take place in March, according to Dutch social media watchdog Kieskijker, part of the  Defend Democracy Foundation. Read more.
Dutch efforts to stifle fake news. Staying in the Netherlands, following a request by the Minister of the Interior and Kingdom Relations, Kajsa Ollongren, the International Institute for Democracy and Electoral Assistance (International IDEA) has developed a Dutch Code of Conduct to increase the transparency of political advertisements.
Moreover, on February 5 a website was launched to increase the resilience of voters against disinformation. The online platform DROG will conduct social media research on the spread of disinformation related to the election process.
Polish media blackout. A range of private media outlets went off the air in Poland on Wednesday (10 February), running blank pages and slogans such as "this used to be your favourite programme," in protest against a proposed media advertising tax they say threatens journalistic independence and diversity.
Czech republic losing info war. The pandemic has exposed how important it is to effectively and quickly fight against disinformation campaigns. The Czech Republic has long underestimated this problem.
Despite this, a leading analyst company focusing on the fight against disinformation – Semantic Visions – has decided to withdraw from a cooperation with the Czech Ministry of Health.
Commission: Klubrádio's case 'only aggravates' media freedom concerns. The loss of Klubrádió's broadcasting licence, the last independent radio station in Hungary dealing with public affairs issues, has aggravated the EU executive's concerns about media freedom and pluralism in the country, a Commission spokesperson said on Wednesday. Read more.
Gabriel calls for more media literacy online. On Safer Internet Day earlier this week, Commissioner Mariya Gabriel writes for EURACTIV that young people should be given more support in media literacy, allowing them to avoid the pitfalls of disinformation across the online world.
Borrell / Lavrov Disinformation. The branch of the EU monitoring disinformation as part of the European External Action Service,  EUVsDisinfo, has identified several false statements following the meeting between the bloc's high representative, Josep Borrell, and Russia's Minister of Foreign Affairs Sergey Lavrov, frequently used in the pro-Kremlin disinformation ecosystem. Read more here.
Hungarian minister calls Commission reports pushing procurement reform fake news. Gergely Gulyás, the minister in charge of the prime minister's office, dismissed as fake news press reports based on documents seen by Reuters, according to which the European Commission has told Hungary to reform its public procurement laws to curb "systemic fraud" before billions of euros from the EU pandemic recovery fund become available, state news agency MTI reported on Tuesday. Read more.
Telex.hu partnership. The EURACTIV Media Network is happy to announce further growth of its Media Network for Europe. As of February 2021, Telex.hu joins as the network's first Hungarian partner.
Facebook's crackdown on COVID disinformation. Following consultations with leading health organisations, including the World Health Organisation (WHO), Facebook announced this week that it is expanding the list of false claims it will remove related to the coronavirus and the vaccines. New claims that will face greater scrutiny from Facebook moderators can be found here.
Digital Services Act / Digital Markets Act
EDPS on targeted advertising in DSA. The European Union should prohibit targeted advertising as part of new rules against Big Tech platforms in the bloc's Digital Services Act, the EU's institutional data protection watchdog has said.
The recommendation comes as part of an opinion from the EU data protection supervisor (EDPS) on the European Commission's proposals for the Digital Services Act (DSA) and the Digital Markets Act (DMA), which the EDPS released on Wednesday (10 February).
In the field of online advertising, the EU executive has proposed rules that would give users of online platforms immediate information on the sources of the ads they see online, including granular information on why an individual has been targeted with a specific advertisement.
But for the EDPS, proposals in this field do not go far enough. Read more.
Civil society writes to MEPs. A cross-section of civil society organisations has sent a letter to members of the European Parliament, calling for a strong interoperability obligation for gatekeeper platforms as part of the Digital Markets Act.
New Commission study. A new study on the Digital Markets Act has been produced by a high-level Panel of Economic Experts, established by the Joint Research Council, for the European Commission.
The study concurs with the fundamentals of the Commission's proposal, whilst also paying due attention to new behaviour across the platform economy, including methods of tying, bundling, and self-preferencing, as well as such in online advertising and mobile ecosystems.
Booking on DMA. Accommodation platform Booking this week published their latest blogpost on the Digital Markets Act, with particular attention to the subject of identifying the scope of gatekeeper platforms, the list of obligations, as well as smaller platforms' dependence on larger tech giants.
Booking also took the opportunity to criticise Google, saying that the "travel sector has for years suffered and is still suffering from Google self-preferencing its own travel service in search and its dominance in online advertising.
Copyright
Secret meetings between Parliament and Commission. High-ranking representatives of the European Commission's DG Connect will brief EU lawmakers as part of an 'in camera' meeting on Friday (12 February), after a contingent of parliament members wrote to the EU executive to voice their concerns on guidance issued for the EU's copyright directive.
Documents obtained by EURACTIV reveal that a cross-section of MEPs, predominantly from the two biggest groups, the European People's Party and the Socialists, are not satisfied with the Commission's advice issued on the transposition of Article 17 of the directive, which aims to ensure that online platforms no longer make copyright-infringing work available online. Read more.
Telecoms
Vestager in 5G push. European Union countries should use a chunk of the bloc's €750 billion recovery fund to set up 5G corridors to help the 27-country bloc to bounce back from the coronavirus pandemic, Europe's digital chief said on Monday (8 February).
France's anti-Huawei law. France's highest court ruled last Friday (5 February) that provisions in the law introduced by the government on the security of 5G networks – dubbed 'anti-Huawei law' – are consistent with the Constitution. EURACTIV France reports.
2030 targets for 6G.  A new EU research initiative, run by European institute CEA-Leti, announced the launch of a  6G research project this week, involving telecoms partners such as Orange, Telecom Italia and vendor NEC Europe. One of the goals is to support the deployment of 6G in the EU by 2030.
5G-INDUCE project to support Ford plant in Spain.  Ford Motor Company's engine plant in Valencia, Spain, is to benefit from Ericsson 5G connectivity in a new European Commission and European ICT industry-backed initiative, 5G-INDUCE.
Huawei's Ren wants closer relationship with US. Meeting journalists earlier this week, Huawei CEO Ren Zhengfei called for a closer relationship between Huawei and the new US administration. "Allowing US companies to supply goods to Chinese customers is conducive to their own financial performance. If Huawei's production capacity expanded, that would mean US companies could sell more," he said.
 Competition
Vestager in Apple warning. Europe's antitrust chief, Margrethe Vestager, has warned Apple Inc to give equal treatment to all apps on its platform amid the iPhone maker's privacy changes that have drawn charges of anti-competitive practices from rival Facebook.
Microsoft under criticism in Germany. After reports surfaced recently that German government spending on Microsoft products and services quadrupled in 2020, Minister for Energy Jan Philipp Albrecht said that the country should adopt more of a multi-vendor approach.
"The dependence on Microsoft is not only a tangible problem for the sovereignty and ability of public administration to act," he said on Twitter. "It also ensures that many millions of euros in tax money are not invested in the innovative strength of local digital pioneers."
Competition crackdown with new surveillance powers. A new proposal in Ireland could grant the country's competition authority widespread new surveillance powers in a bid to double down on the operation of cartels in the country.
The proposed Competition (Amendments) Bill 2021 could include 'provisions to wiretap telephone conversations, access internet communications and obtain clandestine recordings of private meetings,' writes the Irish Independent.
Moreover, in an Oireachtas committee hearing last week, Clare McNamara of the Department of Enterprise, Trade, and Employment couldn't confirm whether or not such new surveillance powers for the CCPC would require the prior authorisation from the Irish courts.
The new powers would mark a significant increase in the data the CCPC is able to analyse in its investigations. It is currently only able to surveil communications metadata.
Artificial Intelligence
Lie detector in EU courts. The European Commission's Research Executive Agency has come under questioning from judges at the Court of Justice of the EU as part of a case focusing on why the agency refuses to disclose documents on the controversial 'iBorderCtrl' project.
The EU-funded iBorderCtrl technology, which uses advanced artificial intelligence to analyse micro-expressions, has been tested on various borders in the EU. One of its uses is to detect whether an individual is lying or not when presented with a series of questions.
Pirate MEP Patrick Breyer is seeking an order from the EU's highest general court obliging the Commission's research agency to publicly release documents related to the project, after successive freedom of information requests went unheeded.
Swedish DPA Vs Clearview AI. The Swedish Authority for Privacy Protection finds that the Swedish Police Authority has processed personal data in breach of the Swedish Criminal Data Act when using Clearview AI to identify individuals. The DPA has levied a €250,000 fine.
Cybersecurity  / Cybercrime
ENISA and JRC probes AI risks for autonomous driving. A new report by ENISA and the Commission's Joint Research Council sheds light on the cybersecurity risks linked to the uptake of AI in autonomous vehicles and provides recommendations to mitigate them.
"To support decision-making at EU level, our report aims to increase the understanding of the AI techniques used for autonomous driving as well as the cybersecurity risks connected to them, so that measures can be taken to ensure AI security in autonomous driving," said JRC Director-General Stephen Quest.
Europol crypto crackdown. Europol, the European police agency, said on Wednesday it had assisted in the arrest of 10 hackers suspected of stealing $100 million in cryptocurrency in a "SIM-swapping" attack that allowed suspects to gain access to their victims' phones.
Platforms
France hate speech developments. France's National Assembly has adopted a series of articles and amendments for regulating hate online and introduced steep penalties, as part of the country's much-debated bill on "reinforcing respect for the principles of the Republic". EURACTIV France reports.
According to the new amendments, "the revelation, dissemination or transmission, by any means whatsoever, of information relating to the private, family or professional life of a person allowing the identification or location of that person for the purpose of exposing him or the members of his family to a direct risk of harm to person or property" will now be punishable by three years of imprisonment and a €45,000 fine.
France presents online safety platform. French authorities have launched a new platform to help parents protect their children from exposure to online pornography. EURACTIV France reports.
The new platform, dubbed "Je protège mon enfant" (I protect my child), includes explanatory videos, tutorials, links to parental control applications. It was launched by Secretary of State for Digital, Cédric O, and Secretary of State for Children, Adrien Taquet on Tuesday (9 February), the occasion of Safer Internet Day.
Far-right leader Le Pen in court over IS group tweets. Far-right Rassemblement National leader Marine Le Pen and MEP Gilbert Collard appeared before the criminal court in Nanterre on Wednesday for posting pictures of Islamic Group atrocities on Twitter and Facebook in December 2015 after a journalist compared the French far-right party to the Islamist militants. The prosecution is calling for a €5,000 fine despite the crime being punishable by up to three years in prison and a €75,000 fine.
"The publication of these three photos, which were freely available at the time on search engines, was to show the barbarity of a terrorist organisation. And to say that one cannot reasonably compare it to a political party," said Le Pen's lawyer, Maitre David Dassa-Le-Deist, reports Mathieu Pollet.
Money
International Digital Tax progress? The British and EU ambassadors to Washington said on Monday (8 February) they were encouraged by signs the Biden administration will re-engage in talks on reforming global tax rules for digital companies after discussions stalled under former President Donald Trump.
US tech lobby criticises EU digital tax consultation. Tech lobby ITI has penned a letter to the European Commission, noting that the Commission's decision to launch public consultations on an EU-level digital levy "contradicts the EU's commitment for ongoing multilateral negotiations and risks undermining the significant progress participating governments and the OECD have made during the past several years."
Environment
German Minster on Environment and Digital goals. Earlier this week, I caught up with Svenja Schulze, who currently serves as Germany's Minister for the Environment. And while Germany has been one of the countries at the forefront of the EU's goals in the field of cloud services, we shouldn't discount environmental concerns in this area, she told me.
"In the case of data centres, inadequate capacity utilisation and cooling are areas that currently generate more emissions than necessary," she said. "At the moment, the market structure for data centres is still not at all transparent. In the long term, we need to enable consumers of computing power to distinguish between providers in terms of how green they are." Read more.
MEPs against planned obsolescence. On Wednesday, the Committee on Environment, Public Health and Food Safety adopted its report on the new EU Circular Economy Action Plan.
In terms of tech, MEPs called for introducing measures against greenwashing and false environmental claims – a problem recently highlighted across certain websites by the EU's Justice Commissioner Didier Reynders, as well as legislative measures to stop practices that result in the planned obsolescence of electronic devices.
Commission Timelines
2030 Digital Compass targets. Talking of 2030, the European Commission has opened up a public consultation on the plans, which aim to lay out a raft of new objectives in the digital arena by 2030.
Roaming regulation brought forward. The Commission will present its roaming regulation on 24 February, after having previously scheduled it for 9 March.
Coronavirus
Digital skills vital for recovery. As digital skills have become more essential in the labour market, especially for young people, there is an increased urgency to tackle the inequalities of the digital divide caused by the COVID-19 pandemic, EU policymakers say.
Information access
Black box EU campaign. Earlier this week, freedom of information platform FragDenStaat launched its new campaign "Black Box EU" about the transparency of EU legislation, with the end goal of eventually encouraging trilogue negotiation documents to be made public.
---
What else I'm reading this week:
Twitter's Jack Dorsey wants to build an app store for social media algorithms (The Verge)
Facebook Is Said to Be Building a Product to Compete With Clubhouse (New York Times)

The Great Firewall Cracked, Briefly. A People Shined Through. (

New York Times

)

Amazon's arrival in Ireland will change the way we shop (Irish Times)