Welcome to EURACTIV's Digital Brief, your weekly update on all things digital in the EU. You can subscribe to the newsletter here. 
"Europe's online marketplaces should be vibrant ecosystems, where startups have a real chance to blossom. They shouldn't be closed shops, controlled by a handful of gatekeeper platforms."
– Commission Vice-President Margarethe Vestager, Monday 7 September. 
Story of the week: Reigning in the gatekeepers. Commission public consultations on the EU's upcoming Digital Services Act and new competition tool have closed. Read on for the latest.
---
Also this week: Austria hate speech, TikTok in the EU, Irish DPA order to Facebook, UK data strategy, CoE on surveillance, EU-China, NIS Directive 'plus,' and more…
---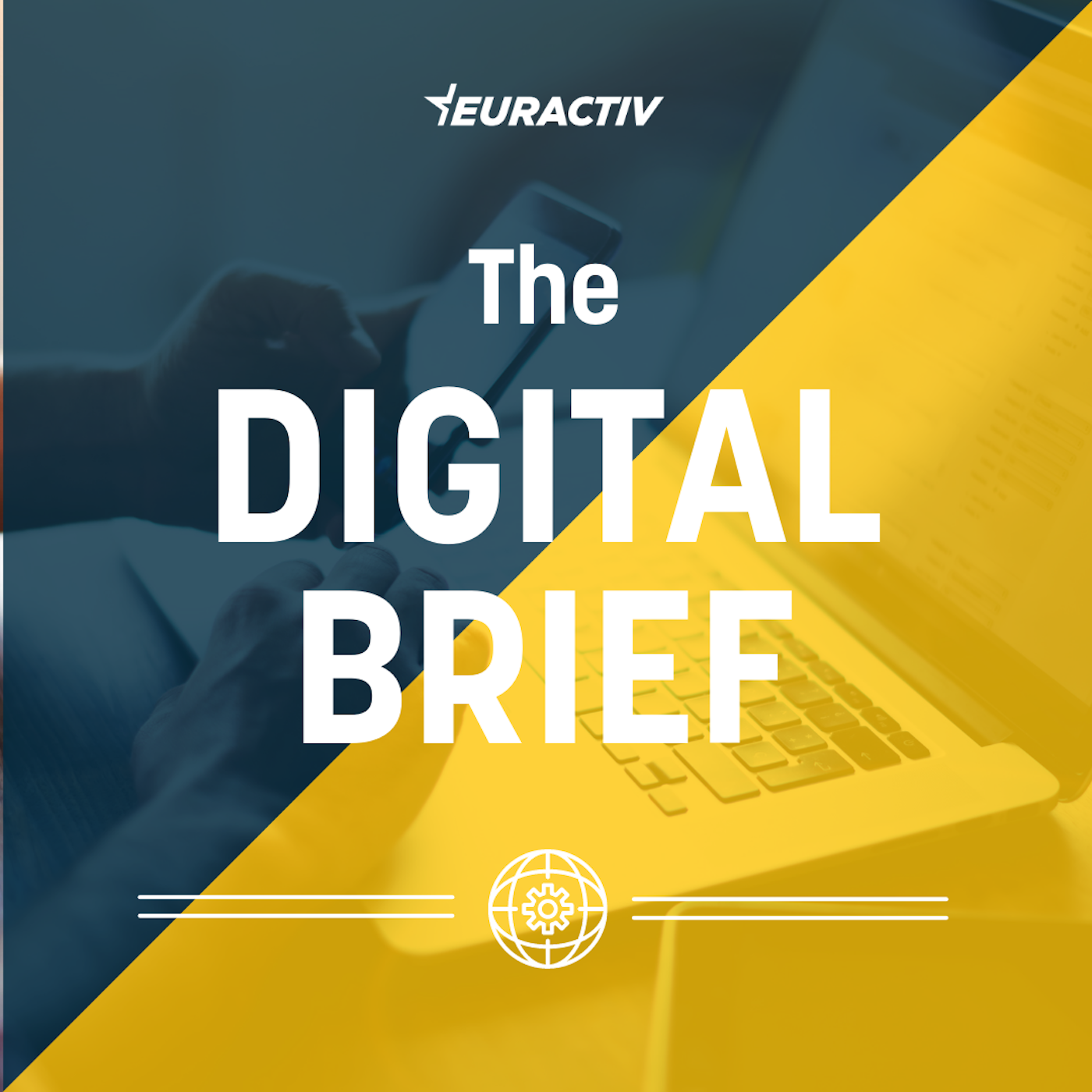 Digital Brief: Competition in the digital single market
Europe's online marketplaces should not be controlled by a handful of dominant gatekeeper platforms, the EU's digital chief Margarethe Vestager has said, referring to her bid to reign in the market dominance of tech giants through the EU's forthcoming new competition tool. Much has been taking place in Europe's competition space this week.
Le Maire Vs Apple. French Finance Minister Bruno Le Maire criticized the dominance of foreign firms in European marketplaces on Tuesday (8 September), mentioning US tech giant Apple's power in the digital arena and calling for the creation of more 'European champions.'
Amazon UK fine. Britain's competition regulator on Monday fined Amazon £55,000 after the US online giant delayed an investigation into its purchase of a 16% stake in food platform Deliveroo by failing to provide documents on time.
Italy's Google investigation. Italy's antitrust authority said on Monday that it had opened an inquiry into Google Inc, Apple Inc and Dropbox Inc over cloud computing services.
Australia investigates. On Tuesday, the Australian Competition and Consumer Commission (ACCC) announced that it is launching a probe into the practices of both Apple and Google app platforms.
German competition measures. Germany's ruling coalition has reached an agreement on the amendment to the 62-year old Act against Restraints of Competition (GWB). In the future, authorities will take stronger action against online giants that abuse their market power. EURACTIV Germany reports.
Apple Vs Epic. Apple is currently embroiled in a dispute with US video game developer Epic Games, whose 'Fortnite' game was kicked off the app store after Epic implemented a technical feature that would allow users to make in-app purchases directly with the company, rather than through Apple, thereby bypassing the 30% levy.
Epic has refused to withdraw the feature, and Apple has filed for damages. The case has caught the attention of the German antitrust chief Andreas Mundt, who said the Federal Cartel Office is following the dispute closely, with a view to potentially opening a deeper probe.
Digital Services Act
Feedback. A broad spectrum of stakeholders have spoken out on EU plans to regulate the online ecosystem as part of its forthcoming Digital Services Act (DSA) package, with fierce jockeying over the extent to which the EU will introduce new rules for the digital economy.
DSA protections for workers. Last week's revelations of how Amazon has ramped up its surveillance of workers were yet another reminder that working people need the EU to step up, writes Oliver Roethig.
Updated Autumn Commission Working Programme
Dates for your (Digital) diary include:
15 September: Regulation on High Performing Computing & Recommendation on Connectivity.
30 September: Digital Education Action Plan
30 September: Communication on the Future of Research and Innovation and the European Research Area
EU electronic identity
e-ID. EU leaders will ask the European Commission later this month to develop an EU-wide public electronic identification system (e-ID) to access cross-border digital services, according to the draft summit conclusions seen by EURACTIV.com
Platforms
Austria hate speech. Austria plans to oblige large internet platforms like Facebook and Google to delete illegal content within days and impose fines of up to €10 million ($12 million) in case of non-compliance, the government said on Thursday (3 September).
GAFA in Parliament? Vice-Chair of the European Parliament's Economics Committee, Stéphanie Yon-Courtin has written to Chair Irene Tinagli, imploring her to set up a formal public hearing with CEOs of GAFA.
TikTok joins code. Chinese video sharing platform TikTok announced earlier this week that it has signed up to the EU's code of conduct on combating hate speech online.
TikTok's suicide problem. Just before having signed the code, however, the platform announced that it had been having a bit of trouble in stifling the spread of suicide content online.
Harmful content
Online abuse. In attempting to stifle the spread of sexual abuse online, the Commission has introduced measures to allow platforms to detect offensive material as part of an interim regulation that would take effect from December 2020.
Data
Ireland V Facebook. The key mechanism used by Facebook to transfer data from the European Union to the United States "cannot in practice be used" for such transfers, according to Ireland's Data Protection Commission, Facebook said on Wednesday.
UK Data Strategy. Earlier this week, Digital Secretary Oliver Dowden launched the UK's National Data Strategy, a £2.6m project seeking to address barriers to data sharing and support innovation in the detection of online harms.
CoE Surveillance worries. The Council of Europe insisted on Monday that there is an urgent need to provide "effective oversight" on the surveillance activities of international intelligence agencies and the threats to privacy that emerge as a result
Swiss on Privacy Shield. After the European Court of Justice struck down the EU-US Privacy Shield in July, the Swiss data protection authority this week said that the Swiss-US agreement does not offer adequate protection.
Artificial Intelligence
EU-China talks. On Thursday, Commissioners Reynders, Gabriel, Breton and Vice-President Vestager took part in a video call with Chinese Vice Premier Liu He, ahead of next week's high-level meeting.
EURACTIV understands that the Commission pressed China on several areas of concern including the use of advanced artificial intelligence technologies for surveillance, the safety of Chinese products sold online, research, and innovation standards. On reciprocity, the EU wants to see greater market access for its goods and services in the Chinese market.
The meeting came just days ahead of a crunch encounter between a contingent of EU leaders and China's President Xi, with Commission President Ursula von der Leyen, German Chancellor Angela Merkel and Council President Charles Michel attending as part of the video call on Monday (14 September).
AI consultations. Commission public consultations on ethics in Artificial Intelligence have closed. You can find the feedback to the consultations here.
BEUC concerns. A new survey published this week by EU consumer organization BEUC has shed some light on a degree of consumer apprehension with regards to AI products, including the potential abuse of personal data. Current legislation is adequate to effectively regulate AI-based activities.
EDPS on facial recognition. The European Data Protection Supervisor Wojciech Wiewiórowski renewed his commitment on Monday to a 'moratorium on automated recognition in public spaces.' In a blog post, Wiewiórowski also called for prudence in the EU's future adoption of AI technologies, highlighting that various blind spots remain in terms of the importance of data protection in Artificial Intelligence.
Police will continue using facial recognition after trial period. Austria's interior ministry has decided to keep using facial recognition software in surveillance cameras after the software's trial period, which started at the end of 2019, ended in early August.
The software does not identify faces in real-time, but compares surveillance footage with photos of suspects already listed in the police's database, reports Philipp Grüll. So far, it has been used 581 times, and 83 suspects have been identified via the software, a ministry spokesperson has said.
Maydell as AI coordinator. Bulgarian EPP MEP Eva Maydell has been elected as the EPP Group coordinator for Parliament's special committee on Artificial Intelligence.
AI in war. Speaking earlier this week at the virtual Joint Artificial Intelligence Center symposium, US Defense Secretary Dr. Mark T. Esper highlighted his country's commitment to develop advanced AI tech that can be used for conflict.
UK to extend fingerprint powers. The UK Biometrics Commissioner Paul Wiles this week supported measures in Section 24 of the Coronavirus Act 2020 which allows UK law enforcement agencies to hold fingerprints and DNA profiles for a further six months.
Digital Education
Digital Education Action Plan. Consultations came to a close on Wednesday and the Commission's digital chief Margrethe Vestager spoke about her hopes for the future of digital education in the EU during a hearing in the European Parliament. She noted how the public health crisis had provided a 'turning point' for digital education, and that is also exposed the need to ramp up digital skills in the EU rapidly.
Romania. Students in Romania will be attending classes for the start of the new school year as of 14 September unless the number of COVID-19 cases passes a certain threshold, in which case courses will be held online, Romanian authorities decided. In other cases, half of the students will attend class, while the rest will stay home and take courses remotely. Read more.
Cybersecurity
NIS Directive. Consultations are also still ongoing for the Commission's revision of the NIS Directive. Earlier this week, in a webcast hosted by CEO of cybersecurity firm Kapersky, Eugene Kaspersky, stakeholders took the opportunity to make their voice heard.
Vangelis Ouzounis of ENISA's Secure Infrastructures and Services unit gave some details into discussions that have been taking place between his agency and the Commission. "Policymakers, the Commission, the Council, and the Ministers are thinking to revitalize EU cybersecurity to come up with an NIS directive 'plus,'" he said, adding that broader cybersecurity protection is needed with the onset of new technological developments in the field of AI, 5G and the Internet of Things.
Telecoms
Orange 5G in Spain. French telecom giant Orange started on Monday offering 5G service in five of the largest Spanish cities, less than a week after rival Telefonica rolled out its own service across the whole country.
Huawei in Poland. Poland's planned criteria for assessing the risk of telecoms equipment providers are political and may be aimed at excluding Huawei from developing the country's 5G network, the Chinese company said on Wednesday (9 September).
Copyright
Consultation criticism. Europe's creative industry has criticised the European Commission's consultation on new EU copyright rules for departing from the original directive agreed last year and being unworkable.
Media
Judge denies media reports on how Kuciak verdict was reached. Senate chair Ružena Sabová has denied media reports stating that the decision to acquit the alleged masterminds behind the double murder of journalist Ján Kuciak and his fiancee Martina Kušnírová had been made by two senate members who outvoted her. Read more.
EU sets aside €2.4 million to assist Serbian media. The EU will disburse a total of €2.4 million in grants over the next three years to assist media outlets in Serbia in dealing with the consequences of the COVID-19 pandemic. More on this.
Disinformation
Code of practice update. Two years after agreeing to a self-regulatory code of practice to tackle disinformation, Facebook, Alphabet's Google, Twitter and other tech rivals must try harder to be more effective, the European Commission said on Thursday.
Money
Digital Tax talks. Discussions on setting up a digital tax and a minimum corporate tax at the global level will be part of the tax discussions between EU finance ministers on Saturday, writes Jorge Valero.
France Vs US. France accused the United States on Wednesday of seeking to undermine international talks to update cross-border taxation for the digital age and urged Europe to prepare an EU tax if the negotiations fail.
Technology
Scottish Tech sector. New data reveals that 69,000 jobs in digital tech were advertised in Edinburgh and Glasgow during 2019, making the sector one of the biggest employers in the country. Read more here.
Coronavirus
Finland app. More than one in four of Finland's 5.5 million people have downloaded the country's contact tracing smartphone app since it was launched at the beginning of last week, the public health authority has said.
Belgium launch of COVID-19 tracing app delayed. The launch of a nationwide Covid-19 tracing app has been postponed by a week, reports Alexandra Brzozowski, while developers are still waiting for an EU opinion, Karin Moykens of the Interfederal Committee Testing & Tracing confirmed on Thursday (10 September).
The final stage of development has been completed, Moykens emphasised. Following the feedback of 80 people from the testing phase, a final, official version is now being developed, which will be tested by some 10,000 people, the Belga press agency reported.
---
On my radar
As part of the Commission's updated autumn working program, next week on Tuesday the EU executive will present a regulation on High Performing Computing and a recommendation on Connectivity. 
What else I'm reading this week:
Forget TikTok. China's Powerhouse App Is WeChat, and Its Power Is Sweeping. (New York Times)
Amazon Bans Foreign Plant Sales to U.S. Amid Global Seed Mystery (Wall Street Journal)
How the government is keeping hackers from disrupting coronavirus vaccine research (Cyberscoop)
[Edited by Benjamin Fox]