Welcome to EURACTIV's Digital Brief, your weekly update on all things digital in the EU. You can subscribe to the newsletter here. 
"
When

 

it

comes

to

identification

on

the

internet,

the

dangers

of

involving

a

single

service

are too

 

great,

 

because

it

creates

a

single

point

of

failure

"

– Pirate MEP Patrick Breyer to EURACTIV. 

Story of the week: EU e-ID. This week, EU leaders are set to sign off on commitments made to bolster the EU's digital clout in the world, committing to spending 20% of the bloc's Recovery and Resilience Facility on digital projects. One such initiative is the European Digital Identity plans.
---
Also this week: DSA Blacklist, Artificial Intelligence reports, 5G EU threats, Cybersecurity month, Google-Fitbit latest.
---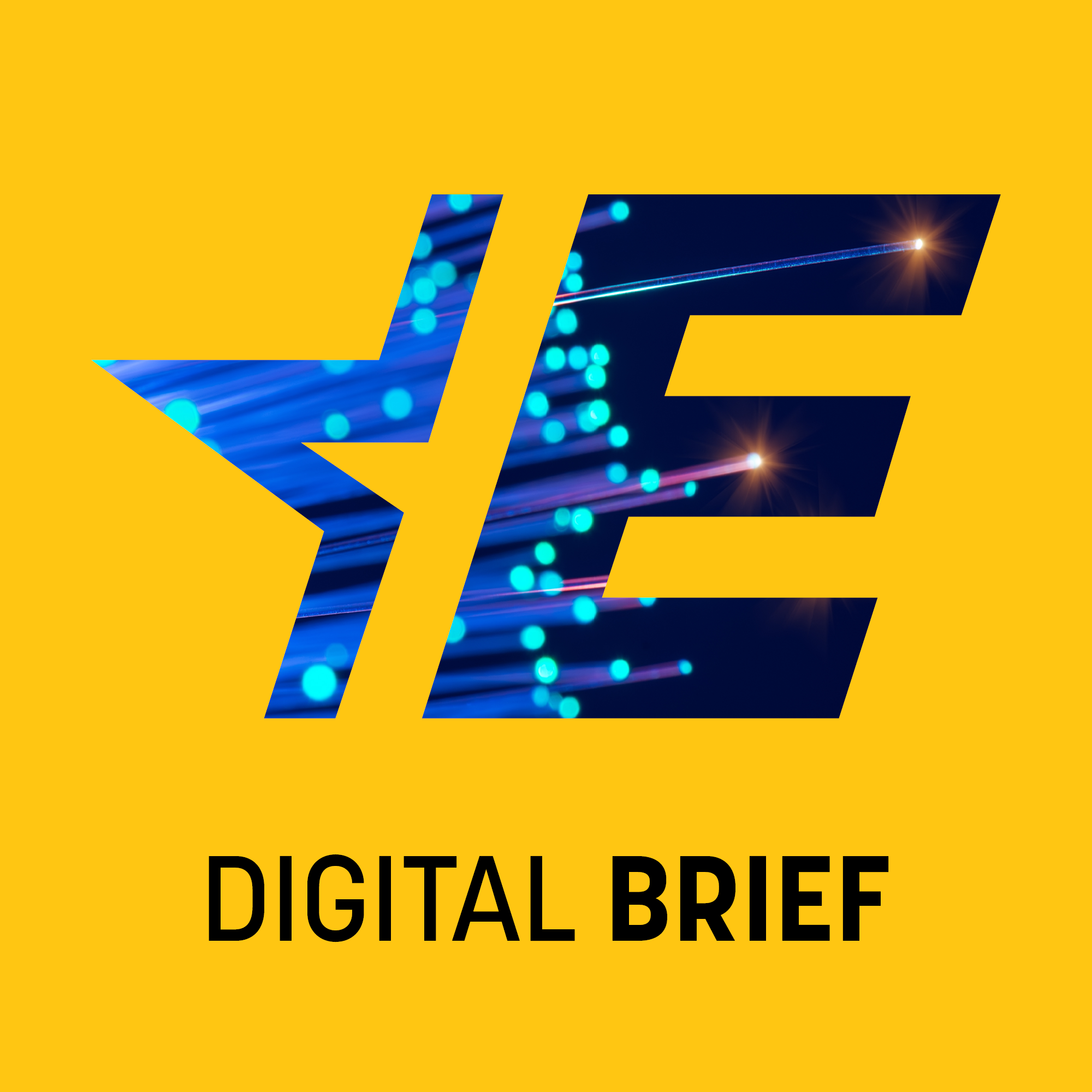 Digital Brief: European Digital Identity
EURACTIV recently obtained confidential Commission documents in which officials highlighted why they believe digital identification has become 'fundamental' to the everyday operation of online services.
"There is no user choice for trusted and secure identification that protects personal data and can be widely used," a Commission presentation obtained by EURACTIV reads, adding that one of the reasons why an EU-wide framework is required is that "the role of private digital identification services is increasing and platforms take an increasing role."
The documents provide details on the Commission's vision for the future framework, which should be 'universally available' to all EU citizens and businesses on a voluntary basis, as well as being 'universally usable', and being recognised "by private and public service providers for all transactions that require authentication." The Commission is dubbing this feature the 'EU single sign-on'.
At the summit on Friday, EU leaders are set to adopt conclusions urging the Commission to propose a European Digital Identification initiative by mid-2021. In June, EU telecoms ministers called on the Commission to develop an EU-wide digital identity framework, which would "drive the member states to make widely usable, secure and interoperable digital identities available for all Europeans for secure government and private online transactions."
The latest draft version of the European Council conclusions seen by EURACTIV notes that the initiative should aim to "provide people with control over their online identity and data as well as to enable access to public, private, and cross-border digital services."
Digital Services Act
Blacklist. Platform giants will be prohibited from using the data they collect online unless they make this data available for use by smaller platforms, according to a draft of blacklisted practices, seen by EURACTIV, as part of the Commission's forthcoming Digital Services Act.
The documents unveil a series of potentially 'unfair' activities that the EU executive would like to double down on. Read more.
2 December. The latest Commission working programme reveals that 2 December is the date when the EU executive will present the Digital Services Act, the Media Audiovisual Action Plan and European Democracy Action Plan.
Parliament reports. Parliamentary committees are in different stages of adopting their initiative reports on the Digital Services Act, ahead of the Commission's presentation of the measures before the end of the year.
Last Tuesday, members of the Civil Liberties Committee backed EPP MEP Kris Peeters' text, which supported the notion of maintaining the fundamentals of the eCommerce directive, including the limited liability provisions and the ban on general monitoring obligations.
Meanwhile, S&D MEP Alex Agius Saliba's report in the Internal Market Committee was adopted on Monday. It notes the importance of transparency in seller identifications, as well as reinforcing liability provisions for hosting providers.
Moreover, the Legal Affairs Committee also adopted their report on Thursday, with particular attention to the 'notice and takedown' procedure. MEPs ask that when content is flagged or taken down, users should be notified and able to seek redress through a national dispute settlement body.
However, a final decision should be taken by an independent judiciary. "We do not want private companies to police the internet", said rapporteur S&D's Tiemo Wölken after the vote.
Breton: Platforms no longer just 'hosts.' Online platform giants may no longer be defined merely as 'hosts,' the EU's Internal Market Chief Thierry Breton suggested on Monday (28 September).
"They are no longer just online hosts, but they are vertically integrated and advertising players and that is this how they are gatekeepers," Breton said.
Current EU rules on the definition of hosting providers under the 2000 eCommerce Directive include liability exemptions for such firms included in this scope. Article 14 of the Directive provides that hosting providers are not liable for the content they store, under certain conditions.
However, the definition of a hosting provider under the eCommerce Directive has long been a point of contention, and the ambiguity in this respect has given rise to a legal environment by which the European Court of Justice on several occasions has had to determine the text in order to draw its own conclusions on what constitutes a hosting service.
Telecoms
5G delay. EU countries that have not assigned 5G spectrum frequencies by the end of 2020 will be in breach of EU law and could face legal action from the Commission. As part of the EU's 2016 5G Action Plan, nations committed to developing their next-generation telecommunications infrastructures. These targets included the launch of 5G services in all member states in at least one major city by the end of 2020.
Moreover, in the 2018 Electronic Communications Code, the EU pledged to enhance the deployment of 5G networks by ensuring the availability of 5G radio spectrum before the end of this year.
EU countries that are yet to formally assign any of the frequencies across the 700 MHz, 3.6 GHz, and 26 GHz bands required for 5G deployment on the bloc, include Bulgaria, Croatia, Cyprus, Estonia, Greece, Lithuania, Malta, Poland, and Slovenia, according to data from the EU's 5G Observatory.
US welcomes Germany Huawei ban rumours. The US administration has welcomed reports that Germany is set to take a tougher stance against the Chinese telecommunications giant Huawei, also noting that they would encourage the country to partner-up with US's so-called 5G 'clean network' program.
Rare earths. The Commission launched a new industry alliance on Tuesday (30 September) aimed at strengthening the EU's "strategic autonomy" on raw materials like rare earths, which are considered key for the bloc's green and digital transitions, particularly in the use of telecoms infrastructure.
Data
CSA Consultation. The commission has opened a public consultation on the proposal for a derogation from the ePrivacy directive for detecting child sexual abuse material online regulation. 
EU-US data concerns. A joint letter earlier this week from digital rights group Access Now and the American Civil Liberties Union aims to provide the Commission with a list of reforms that the US should conduct for any future EU-US data transfer arrangement to withstand judicial scrutiny.
Artificial Intelligence
Legal Affairs reports. Parliament's legal affairs committee yesterday adopted three reports on Artificial Intelligence, which will be voted on at plenary later this month.
A report from Spanish S&D MEP  Iban García del Blanco urges the Commission to present a new legal framework outlining the ethical principles to be used when developing, deploying and using artificial intelligence, robotics and related technologies in the EU. German EPP MEP Axel Voss's text calls for a future-oriented civil liability framework to be adapted, making those operating high-risk AI strictly liable if there is damage caused. French Renew MEP Stéphane Séjourné underlines the key issue of protecting intellectual property rights (IPRs) in the context of artificial intelligence.
3D Finger Vein Authentication. In the era of 'under-skin' Artificial Intelligence, a team of researchers claim they have developed a biometric technology that scans the skin to reveal images of finger veins.
UK Biometric developments. The UK Home Office has written to the Biometric Forensics Ethics Group with new tasks for 2020 / 2021: Advising Home Office on their Biometrics programme, government use of large and complex datasets & Biometrics and Forensics access and retention.
Media
Freedom of speech. Commission Vice-President Jourová has once again reaffirmed her commitment to preserving freedom of speech online. As part of a videoconference meeting with the head of Snapchat, Evan Spiegel, earlier this week, Jourová said that "the fight against disinformation goes hand in hand with protecting freedom of expression."
This echoes a previous statement from her office, in which she said that "we should focus on how this content is distributed and shown to people rather than push for removal," as part of a meeting with Twitter CEO Jack Dorsey. 
Cybersecurity
Cybersecurity month. European cybersecurity month has kicked off with a key message from the EU's cybersecurity agency, who have launched a campaign called 'Think Before U Click,' highlighting security issues surrounding the digitalization of everyday life, which  have been accelerated by the COVID-19 pandemic.
Microsoft defence report.
 Earlier this week Microsoft released a new annual
Digital Defence Report
, covering cybersecurity trends from the past year. It shows that threat actors have rapidly increased in sophistication over the past year, using techniques that make them harder to spot.
Europol cybercrime crackdown.
A joint operation between Estonia, Lithuania and Romania, supported by Europol and Eurojust, has led to the
dismantling
of an organised cybercrime network.
Parliament
New IMCO Chair. Internal Market Chair Petra De Sutter has been awarded a position in the new Belgian government, meaning that the committee will now require a new chair.
Brussels
New CDT head. The  Center for Democracy & Technology (CDT) EU have hired a new Director for our EU Office. Iverna joins CDT from UN Human Rights, and was named in 2017 as one of the top 15 women shaping Brussels.
Web
Online sales ruling. The European Court of Justice ruled earlier this week that member states can't prohibit pharmacies established in another Member State from using paid referencing on search engines and price comparison websites. 
Facebook ads. Facebook has announced that it will not allow ads that undermine the legitimacy of the US election, in an update to its policies. Read more at the New York Times.
Platforms
Amazon 'spying.' EU trade union group UNI Europa has written to the Commission, urging them to open an investigation into Amazon's potentially illegal activities against workers in Europe. The group accuses Amazon of 'spying' on its employees
Competition
Google-Fitbit. EU competition economists under the umbrella of the Centre for Economic Policy Research economists have hit out at DG COMP's rumoured approval of Google's Fitbit acquisition, saying the buyout creates an 'extension of monopoly power & consumer exploitation.' The retort came after a Reuters report earlier in the week that suggested the EU would approve Google's acquisition of Fitbit. 
China probe of Google. China is reportedly preparing to launch an antitrust investigation into Google, examining allegations it has leveraged the dominance of its Android mobile operating system to hinder competition, according to Reuters.
Coronavirus
Digital Education Action Plan. The Commission laid out plans to boost the education of citizens in digital skills across the bloc, as part of a drive that it hopes will aid Europe's long-term economic stability while the continent rebounds from the after-effects of the coronavirus crisis.
One overlooked part of the plan was the lean towards digital literacy, with the EU executive charting measures to better teach students how to 'identify disinformation'.
Interoperability. EU tracing apps will be interoperable from October 17 as part of the bloc's gateway system, a Commission official said earlier this week. However, not all EU member states are included in the plans, and there is a particular sticking point with France, who employ a centralised protocol for data processing – incompatible with other systems in the EU.
Surveillance. To monitor the spread of the new coronavirus, EU member states have taken additional surveillance measures at the expense of fundamental rights. EURACTIV France reports.
---
Next Friday, Justice and Home Affairs Ministers will discuss the future for EU-US data transfers after the European Court of Justice struck down the privacy shield in July. 
What else I'm reading this week:
The High Privacy Cost of a 'Free' Website? (The Markup)
The Disruption Con: Why Big Tech's Favourite Buzzword Is Nonsense (The Guardian)
How QAnon Theories Spread in My Hometown of Colorado (The Intercept)
[Edited by Sam Morgan]