Welcome to EURACTIV's Digital Brief, your weekly update on all things digital in the EU. You can subscribe to the newsletter here. 
"Given all these divergences, the European Data Protection Supervisor calls for a pan-European model 'COVID-19 mobile application', coordinated at EU level."
–  European Data Protection Supervisor Wojciech Wiewiórowski, Monday 6 April.
---
Common COVID-19 App. On Monday, the EU's data watchdog said that the bloc should establish its own "pan-European COVID-19 mobile application" due to divergences in current app developments across the bloc. Following the suggestion, the European Commission called on Wednesday for a common EU approach in the use of mobile applications and mobile data in the fight against COVID-19.
*Also this week*
Fundamental rights report, Artificial Intelligence Parliament Opinions, UK Video Game Warnings, Council leak reveals post-covid digital push, Irish data health warnings, digital tax latest, Digital Services Act opinions, 5G conspiracies, Interpol interview, and more!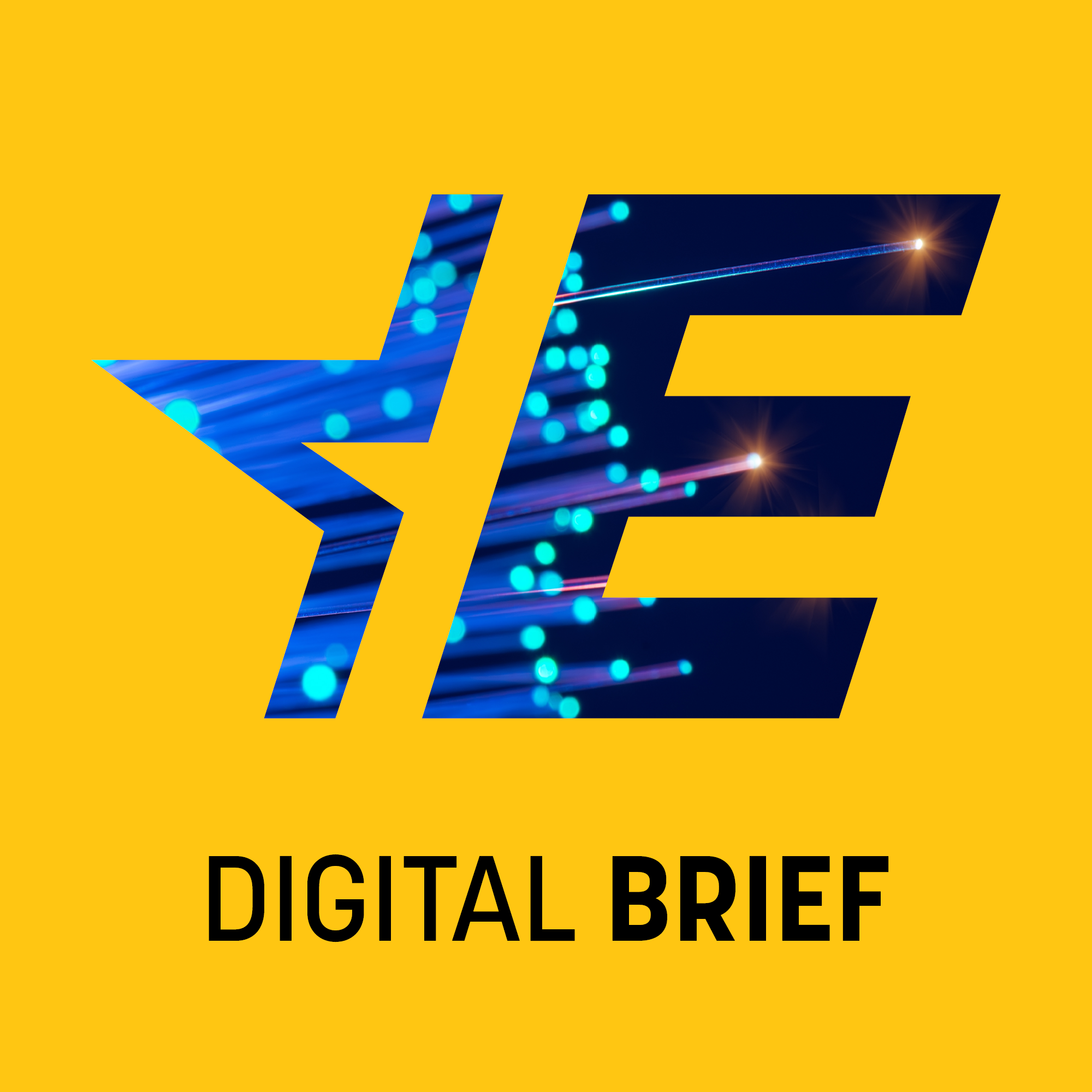 Digital Brief: One App to Rule Them All?
"The EDPS is aware that a number of EU member states have or are in the process of developing mobile applications that use different approaches to protect public health, involving the processing of personal data in different ways," Wiewiórowski said at the beginning of the week, referring to different digital projects in play throughout the bloc to track the spread of the virus.
"Given all these divergences, the European Data Protection Supervisor calls for a pan-European model 'COVID-19 mobile application', coordinated at EU level."
Following these comments, the Commission announced on Wednesday that it will develop a joint toolbox for a common coordinated approach on the use of smartphone apps by 15 April, which will highlight the need for privacy standards in the use of certain technologies in the fight against COVID-19.
Fundamental Rights. Meanwhile, the EU agency for fundamental rights has highlighted in a new report the disparities by EU Data Protection Authorities with regards to the advice they have given out amid the current public health crisis.
So far, EU countries have issued advice on the collection of personal data during the coronavirus outbreak, but FRA believes there is a lack of harmonisation in the approach national DPAs have taken.
"Data protection authorities in member states have issued guidance about how employers should go about gathering information or using information so that they don't break the general data protection regulation," Joanna Goodey, head of FRA's Research and Data Unit, told EURACTIV.
"When we actually collected the evidence on guidance given by the DPAs, it's clear that this is not harmonised across the member states."
EDPB Advice. In this vein, the European Data Protection Board, the guardian of national DPAs, this week has issued a mandate for guidance to be developed by subgroups on COVID19 geolocation tech and the processing of health data for COVID19 research.
Parliament weighs in. The chair of Parliament's Civil Liberties Committee, S&D's Juan Fernando López Aguilar, is keeping an eye on developments in this field. "The Civil Liberties Committee is following these developments closely because of the serious risks that such tools may imply for an individual's fundamental rights to a private life and data protection," he said earlier this week.
Council leak. EU member states and the European Commission should "thoroughly analyse the experiences gained from the COVID-19 pandemic" in order to inform future policies across the entire spectrum of the digital domain, leaked Council documents seen by EURACTIV earlier this week reveal.
In particular, fields such as "e-Health, digital education, e-Government, data sharing and broadband connectivity" should receive particular attention following the current coronavirus crisis, noted the draft Council of the EU conclusions on Shaping Europe's Digital Future.
Video game warnings. The UK's Department for Digital, Culture, Media and Sport (DCMS) has announced a partnership with a contingency of the UK's leading video games firms to deliver in-game coronavirus warnings to players.
DCMS say that 'geotargeting technology' will be used to deliver 'Stay At Home, Save Lives' messages to players across a range of titles including Candy Crush Saga, Sniper Elite 4, DiRT Rally 2.0 and Farm Heroes.
Staying with the coronavirus, nearly 30 associations representing tech, communications, and business communities from around the world have joined the Information Technology Industry Council's (ITI) call to governments to adopt clear guidance to ensure ICT workers are designated as "essential," in the fight against the coronavirus.
Google & Facebook health data. A report from the Irish data protection watchdog has said that health organisations in the country could be sharing sensitive data about personal illnesses with tech platforms such as Google or Facebook.
The Irish DPC noted that they were concerned that "details of illnesses or conditions" a user may search for on particular health websites "are being shared with parties such as Google and Facebook through the use of either explicit profiles of logged-in customers, or through predictive profiles based on unique identifiers." Read more.
UK Fingerprint data transfers. A parliamentary source has informed EURACTIV that the Civil Liberties Committee is due to vote on 23 April on their draft report about whether the UK should participate in the Prüm system, however, this date is subject to change with the ongoing coronavirus crisis.
The Prüm agreement is an international convention designed to facilitate the exchanging of DNA, fingerprint and vehicle registration data between signatories. The Civil Liberties Committee Chair Juan Fernando López Aguilar has concerns over the UK's involvement in the agreement, bearing in mind the country's past stance on data protection issues. Read his draft report here.
Digital Tax
Gentiloni comments. The strain imposed on Europe's economy as a result of the coronavirus outbreak highlights the importance of agreeing on a global framework for digital taxation, the EU's Economy Commissioner Paolo Gentiloni has said.
Speaking at a Bruegel event by videolink on Monday (6 April), Gentiloni said that the aim is still to come to an international agreement on a levy imposed on digital giants, while economic hardships prompted by the coronavirus could be a factor in persuading certain states to back such a digital tax.
Morawiecki supports COVID-19 Digital Tax. Polish Prime Minister Mateusz Morawiecki said this week that at recent European Council meetings he had stressed the need for the EU to return to a bloc-wide approach for the taxation of digital giants.
Artificial Intelligence
Parliament Opinions. Estonian MEP Urmas Paet of the Committee on Foreign Affairs has submitted an opinion on the ethical aspects of artificial intelligence to the Committee on Legal Affairs for their initiative report. The opinion highlights that for any "defence application of AI-enabled systems, the Union should set technical and organisational standards to ensure their resilience against cyber-attacks and digital influence."
Meanwhile, Ondřej Kovařík of the Civil Liberties Committee has submitted his own opinion for the Committee on Culture and Education and their report on artificial intelligence in education, culture and the audiovisual sector. The report states that while AI tools have the potential to fight illegal content online, ahead of the Digital Services Act expected for the end of this year, "such tools should always respect fundamental rights, especially freedom of expression, and should not lead to a general monitoring of the internet."
Digital Services Act
The rights group, European Digital Rights (EDRi) has released its first set of fundamental rights-based recommendations for the upcoming Digital Services Act (DSA). Those recommendations include making dominant platforms interoperable with other services, introducing proper safeguards, as well as due process and genuine legal redress, and establishing national dispute settlement mechanisms.
Jan Penfrat, a senior policy advisor at EDRi, said: "An internet for the people is open, accountable and decentralised. It allows people to choose to communicate across digital silos, to control their data and to access justice when they feel their content has been wrongly taken down."
"Today's platform ecosystem driven by targeted advertisement, however, does not serve people and does not protect their rights and freedoms. It mainly serves Big Tech companies' profits."
More Parliament Opinions. Meanwhile, IMCO's Dita Charanzová (Renew) has submitted a draft opinion to the Committee on Legal Affairs for their initiative report on the digital services act, S&D's Paul Tang for the Civil Liberties Committee has his own opinion for the Internal Market's initiative report, as has Socialist Josianne Cutajar of the Transport Committee.
5G
5G coronavirus conspiracy theory. A conspiracy theory that links 5G mobile telecommunications masts to the spread of the novel coronavirus is dangerous fake news and completely false, the UK said on Saturday (4 April) after masts in several parts of the country were torched. Read more.
UK government grants. The UK government have launched a competition, 5G Create, within the 5G Testbeds and Trials Programme to offer up to £30 million of government funding to those aiming to explore and develop new use-cases and 5G technical capabilities.
Cybersecurity
Critical healthcare. A report from Interpol has warned that healthcare authorities face a plethora of cybercrime threats, amid the coronavirus outbreak.
Meanwhile, in an interview with EURACTIV's media partner EFE, the head of Interpol, Jürgen Stock, has urged the world's citizens to be vigilant and to protect themselves online, warning that cybercriminals are taking advantage of increased internet activity amid national lockdowns and the current climate of fear resulting from the COVID-19 pandemic.
Italian email hack. ZDNet reports this week that the data of more than 600,000 Email.it users is being sold on the dark web.
DG Connect job change. Jakub Boratynski has replaced Khalil Rouhana as director of Directorate H (Digital Society, Trust & Cybersecurity), in an acting capacity.
Disinformation
Social media. Facebook's WhatsApp tightened message forwarding limits on Tuesday, restricting users to sharing forwarded content one chat at a time after a jump in messages touting bogus medical advice since the start of the coronavirus crisis. The news comes as YouTube plans to take down all conspiracy theory videos falsely linking coronavirus symptoms to 5G networks.
Elsewhere, Facebook has 'quietly' released Tuned, a new messaging app designed for couples, reports The Information.
Media
Kuciak´s murderer sentenced to 23 years. Miroslav Marček, who confessed to the murder of journalist Ján Kuciak and his fiancée, was sentenced to 23 years in prison this week, reports EURACTIV's Zuzana Gabrižová.
Media sector undermined. Journalism is threatened by a 2008-like crisis, while additional job cuts, cuts in journalism rights, as well as the decline in the value of work are on their way, the Union of Journalists of Croatia (SNH) warned in a statement, emphasising the importance of preserving jobs in the media. "Democracy in Croatia cannot allow for a new erosion of the media sector, as citizens' awareness with it also disappears," according to the SNH. EURACTIV Croatia's Karla Junicic takes a closer look.
---
On my radar.
On 14 April at 17.00, IMCO MEPs will exchange views with Didier Reynders, Commissioner for Justice, on the measures taken by the Commission to address the COVID-19 outbreak in respect of consumer protection. Commissioner for Internal Market, Thierry Breton, will appear in front of the Transport Committee on Tuesday, 21 April 2020.  
---
What else I'm reading this week: