Welcome to EURACTIV's Digital Brief, your weekly update on all things digital in the EU. You can subscribe to the newsletter here. 
"W
e
cannot
rely
on
the
decisions
made
by
algorithms
."
– Dunja Mijatović, Council of Europe Commissioner for Human Rights.
Story of the week: As the European Commission readies new rules on Artificial Intelligence to be presented in March, we take look at what could be in store.
Podcast: In this week's edition, we draw on comments from high-level Commission officials to get a picture of the EU executive's vision for AI in the EU. We also catch up with Ella Jakubowska, a campaign officer for EDRi, the European Digital Rights group, who is behind a new EU Citizens Initiative dubbed 'Reclaim Your Face,' which advocates for a blanket ban on facial recognition technologies in public spaces.
Don't miss: It's not all bread and roses between the EU and the US, despite the veritable ingratiation emanating from the bloc towards Washington this week. Spain's new taxes on digital giants, approved last year, came into force on Saturday, and will probably not please the new administration. The first collection is expected in March or April, EURACTIV's partner EFE reports.
---
Also this week: The latest from Washington, Parliament website COVID complaint, Dating apps in ePrivacy derogation?, Biometric Corridors, Digital Euro plans, EPP on DSA, Leave.EU shenanigans continue, and much more…
---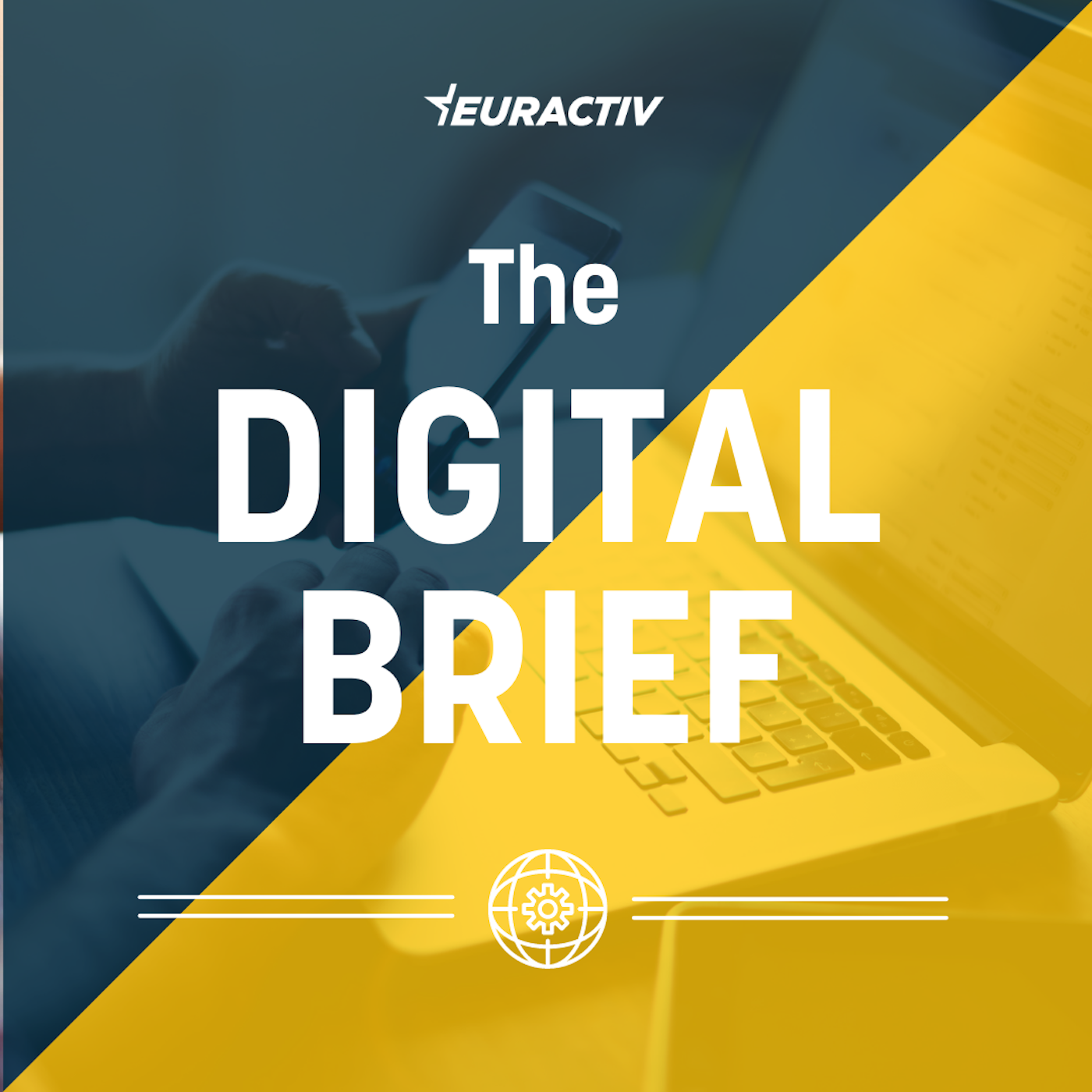 What next for Artificial Intelligence in the EU?
Artificial Intelligence
Talk in Brussels this week has turned to the next steps the EU will take in the field of Artificial Intelligence. Around the policy conference circuits – all, of course, currently taking place online – we've been given more of an insight into the next steps the European Commission will take when it presents a regulatory framework on Artificial Intelligence in the first quarter of this year.
And indeed the inauguration of new US President Joe Biden hasn't gone unnoticed in this regard either.
Speaking at an online event hosted by Forum Europe this week, Kim Jørgensen, head of cabinet of Executive Vice-President Margrethe Vestager, said that now was the right time for the bloc to pursue a transatlantic accord on Artificial Intelligence.
Moreover, Jørgensen also said the Commission would this year propose new rules on clarifying AI liability and would present a regulatory framework for high-risk Artificial Intelligence in March, as a follow up to the Artificial Intelligence White Paper presented in March.
The outlines introduced by the Commission last year held back from putting forward strict safeguards against facial recognition technologies after an earlier leaked version of the paper floated the idea of a moratorium on facial recognition software.
The Commission instead opted to "launch an EU-wide debate on the use of remote biometric identification," of which facial recognition technologies are a part.
Such a move was met with frustration by civil society groups, who had called for more stringent safeguards against certain technologies, including facial recognition applications, employed in public spaces.
And questions do still remain in terms of how the Commission will balance the risks associated with the use of facial recognition technologies.
The noises coming out this week from the European Parliament are somewhat hostile to the technology.
A text led by Identity and Democracy MEP Gilles Lebreton, which was adopted by Parliament on Wednesday, called for the Commission to duly consider a moratorium on the software until all fundamental rights concerns have been taken into account.
Earlier this week, Salla Saastamoinen, acting director-general for the Commission's DG Just was keen to highlight how the EU executive believes that current safeguards for the processing of biometric data laid out in the EU's general data protection regulation, would, in theory, be sufficient in safeguarding against the unethical use of facial recognition technology.
But for their part, members of civil society are not satisfied with this approach. Check out my interview with Ella Jakubowska, a campaign officer for EDRi, the European Digital Rights group, in our podcast above to hear more.
---
A message by FACEBOOK:
Facebook partnerships to fight against COVID-19
Working together is more important than ever in the fight against COVID-19. In Spain, the World Bank is using Facebook's Disease Prevention Maps to forecast needs for COVID-19 testing and hospital beds. Learn more about how we're collaborating to keep communities safe and informed at about.fb.com/europe.
---
Washington
Lots of developments in the US this week as President Biden took up his seat. Let's get you up to date with the latest from our intern on the ground stateside, Mariana Labbate:
The Office of Science and Technology is now a Cabinet position, reports NBC. Eric Lander has been nominated to lead the office. He is a mathematician and geneticist who helped map the human genome. Two of the main issues to be tackled will be the pandemic and climate change – both known for being a target of fake news.
Rob Joyce, currently at the US Embassy in London, will replace Anne Neuberger as the new NSA Cybersecurity Director. Speaking of Cybersecurity, a $9 billion investment will help the U.S. launch major new IT and cybersecurity shared services at the Cyber Security and Information Security Agency (CISA) and the General Services Administration," the Biden team announced.
Christopher Hoff will be the new US representative that overseeing negotiations on the EU-US Privacy Shield.
Makan Delrahim, Trump's chief of the Justice Department's Antitrust Division, stepped down, reports CNBC. During his years in the DOJ, he fought big tech vigorously, investigating Google, and updated merger regulations. He was opposed to the AT&T and Time Warner merger and blocked Visa's acquisition of Plaid. Not to mention his lengthy report on Apple, Google, Facebook and Amazon's monopoly power. Before leaving, Delrahim suggested the creation of a "Digital Markets Rulemaking Board", which would "implement technology standards more quickly than trials will be able to bear out."
E-Rate programme:

created by the Federal Communications Commission, this initiative aims to

bring internet access to schools and libraries.

The Biden administration plans on allocating more funds to the program and makes it a priority – it could result in immediate action since the program already exists, reports The Washington Post. 
Net neutrality:

the Trump administration and its republican FCC chairman took significant

steps against net neutrality

. Since an act passed in 2017, internet providers are not required, for example, to treat all websites equally. The FCC also withdrew from some of its powers, granting more freedom to big tech companies.

Democrats now have a majority of chairs in the FCC, which could mean big changes towards net neutrality. Jessica Rosenworcel has been put forward as the acting FCC chief.
Data
Parliament website COVID complaint. European Parliament services are coming under pressure from a group of lawmakers working with privacy activist Max Schrems over allegations that the institution's coronavirus test management website is illegally siphoning data to US-based firms.
Dating apps in ePrivacy derogation? Dating apps and videoconferencing tools could come under the scope of new EU efforts to monitor online communications in a bid to stamp out child sexual abuse material, internal documents obtained by EURACTIV reveal.
In a series of private exchanges between MEPs and Commission services, the EU executive has attempted to clarify a number of concerns related to proposed rules that would allow online communications services to be vetted for child abuse content. Read more.
Biometric corridors. Veridos, a German company developing biometric identification solutions across EU borders for the bloc's Horizon 2020 research programme 'D4FLY' have pitched the idea of 'biometric corridors' to be installed across EU airports. The company says that smartphones would be used as tokens and sensors in the corridors would capture the biometric data of the passengers.
Commission's Law Enforcement Directive. Earlier this week, the Commission published a proposal aiming to align data protection rules for joint investigation teams with the principles laid down in the Data Protection Law Enforcement Directive
UK Home Office Under fire for 'loss' of biometric data. The UK Home Office accidentally wiped a reported 150,000 arrest history records from the Police National Computer, which included data such as fingerprint and DNA biometrics, reports The Times.
Heavy GDPR fines. €272.5 million in fines have been levied for a range of violations of Europe's General Data Protection Regulation, according to international law firm DLA Piper. Italy's regulator leads the way in the rankings with aggregate fines of more than €69.3 million.
Creepy surveillance fine. The German state of Lower Saxony's data protection authority has issued a €10.4 million fine against a local laptop retailer for 'keeping its employees under constant video surveillance at all times,' reports ZDNet.
EDPS & EDPB on SCCs. Last week, the European Data Protection Board and the European Data Protection Supervisor (EDPS) last week adopted joint opinions on two sets of contractual clauses (SCCs). One opinion on the SCCs for contracts between controllers and processors and one on the SCCs for the transfer of personal data to third countries. Read more.
Cloud industry makes green commitments.
Twenty-three companies and thirteen associations have agreed to a
Self-Regulatory Initiative
to make data centres in Europe climate neutral by 2030, a commitment that goes beyond the objectives set by the European Union.
AWS in Greece. Amazon Inc's cloud computing division opened its first office in Greece on Friday (15 January) to support what it said was a growing number of companies and public sector agencies using its cloud services.
Money
Digital Euro. The European Commission is to work alongside the European Central Bank (ECB) in probing a range of 'policy, legal and technical' pitfalls that could emerge as part of plans to introduce a digital euro crypto-currency in mid-2021. The move comes just a week after the ECB closed a public consultation on the efforts, which showed 'privacy' as the number one concern among stakeholders.
Digital Services Act
EPP / S&D to lead DMA and DSA. There was confirmation on Friday morning from Parliament Internal Market Committee coordinators that the EPP will lead the DMA and the S&D group will lead the DSA.
EPP on DSA. The EPP has released a position paper on the DSA, which states that 'legal takedowns' should focus only on illegal content and a co-regulatory approach should be developed for harmful content, including disinformation. On liability, EPP wants there to be more transparency on the identity of users online.
"To make sure that, while maintaining anonymity, everyone is digitally identifiable where this is necessary, a protected European digital identity should be created, using, for example, the blockchain technology," the paper reads.
Brexit
Leave.EU shenanigans continue. Remember our story recently in which we revealed that the pro-Brexit Leave.EU organization migrated its domain registrant address to a site in Waterford, in the Republic of Ireland? Well the EU's domain registry, EURid has now informed us they have temporarily suspended the website, pending an investigation. "We sent three messages to the registrants of leave.eu with their registrar in copy," an EURid official told EURACTIV.
"We asked them to provide us with evidence of their contact details. Having received no responses to any of the three emails, we suspended the domain name in accordance with the .eu Regulations and our data verification procedures."
Cybersecurity
Industry Committee Chair in Romainian Cyber pledge. Chair of Parliament's Industry Committee, EPP MEP Cristian Silviu Bușoi has written to the Portuguese Presidency of the Council, assuring them that he will press Parliament to approve Romania's candidacy for the EU cybersecurity centre, should Council back the text as it stands.
Belgian hospital in cyber attack. Belgian hospital group (Centre Hospitalier de Wallonie picarde) revealed this week that it has been subject to a cyberattack. No data breaches found as yet.
Trump's last act. Donald Trump signed an executive order aimed at thwarting foreign use of cloud computing products for malicious cyber operations against the United States, the White House said on Tuesday (19 January), Trump's last full day in office.
Cybersecurity healthcare report. Earlier this week, the European Union Agency for Cybersecurity (ENISA) published the Cloud Security for Healthcare Services report, which provides cybersecurity guidelines for healthcare organisations to help further digitalise with cloud services.
Platforms
Copyright success in France. In a first in Europe, Alphabet's Google and a group of French publishers said on Thursday they had agreed a general framework over copyrights under which the U.S. tech giant will pay publishers for content online.
France's controversial draft 'separatism' bill to cause heated debate. The French parliament's debate on the draft bill "reinforcing respect for the principles of the Republic" – which began on Monday – is already promising to be heated. Read more.
Google probed by Commission. EU antitrust regulators have sought information from advertisers regarding Google's advertising technology practices, a European Commission document seen by Reuters shows.
Online abuse takedown. A French cybercrime taskforce working alongside Europol in a nationwide operation dubbed 'Horus,' has led to 14 arrests after alleged suspects were found to be using social media networks for online child sexual exploitation.
Hungary on 'shadow banning.' The practice of so-called 'shadow banning' is stifling freedom of expression online and may have to be addressed through regulatory measures, Hungary's Minister of Justice Judit Varga has said, accusing Facebook of inhibiting "Christian, conservative, right-wing opinions".
Big Tech power on show. The stunning events in Washington on 6 January not only showed the fragility of modern democracies but also demonstrated the untamed power of Big Tech, write Marc Sundermann, Paolo Cesarini and Christophe Leclercq.
Telecoms
OpenRAN commitments. European operators Vodafone Group Plc, Deutsche Telekom AG, Orange S.A. and Telefónica S.A. have announced they are joining forces to support the rollout of Open Radio Access Network (Open RAN), in a bid to 'diversify' the bloc's telecoms market and provide opportunities for smaller firms.
Deutsche Telekom & Cellnex. German telecoms group Deutsche Telekom and Spanish cell phone mast operator Cellnex said on Thursday (21 January) they would combine their tower business in the Netherlands and set up a joint fund to invest in digital infrastructure.
Huawei in Sweden. A Swedish court has dismissed an appeal by Huawei against its exclusion from the country's 5G network roll-out, paving the way for the 5G spectrum auction scheduled for next week to proceed as planned. Earlier this week, the country awarded frequencies in the 3.5 GHz and the 2.3 GHz bands. The spectrum auction raised €226 million.
Competition
Video game industry backlash. The European Commission is paying greater attention to the video games industry for antitrust infringements, slapping a € 7.8 million fine against Valve and others for geo-blocking practices.
Media
Bulgarian develoments. United Group, a leading multi-play telecoms and media provider in South-East Europe, has bought a large chunk of the Bulgarian media, as its latest acquisition was cleared by the country's anti-cartel body on Monday (18 January).
New Greek bill limits journalists to a 'specific spot' in protests. All opposition parties and journalist associations have lashed out against the ruling New Democracy party in Greece after its decision to push forward a bill, which stipulates that journalists will be limited to a "specific spot' during demonstrations. Read more.
Coronavirus
Fitness Apps. The pandemic has led to a rapid rise in the uptake of fitness apps across Europe, Mobile World Live reports.
The new reality of working. 2020 saw the swift transformation of work as an unprecedented amount of people worked from home, while others had to completely change their systems to adapt to the health crisis. Though the end of the pandemic is in sight, certain changes will remain and even accelerate in 2021, writes Sarah Lawton.
Slovaks bought record amount of e-cars amid pandemic. A record number of electrified passenger cars was registered in Slovakia last year, accounting for 11.8% of all new passenger motor vehicles (M1 category), according to statistics published by the Slovak Association of the Automotive Industry. Read more.
Slovakia's Digital recovery. The Slovak government has emphasized the need to support the digital sector, where the country is lagging behind, but the first plans of the "reform menu", presented in October, do not specifically address it.
---
Staying with our Artificial Intelligence theme this week, on Wednesday Parliament's Special AI committee presents a morning hearing on AI and the Green Deal. 
What else I'm reading this week: