Welcome to EURACTIV's Digital Brief, your weekly update on all things digital in the EU. You can subscribe to the newsletter here. 
"If you are looking for some fresh money as part of the Recovery fund, here is an idea: bring back the proposal on an EU digital tax as soon as possible, I would strongly suggest by the end of the year."
–  Carmen Avram S&D MEP to EURACTIV.

Digital Tax. In Brussels, the debate is once again heating up over whether an EU-wide Digital Services Tax could be one of the answers to the economic fallout resulting from the coronavirus.
*Also this week*
COVID Apps for border checks? UK on using app location data after coronavirus, 5G/6G Commission Action Plan, Parliament DSA reports in, China disinformation row, Amazon in France, Czech media dispute with Russia, and much more.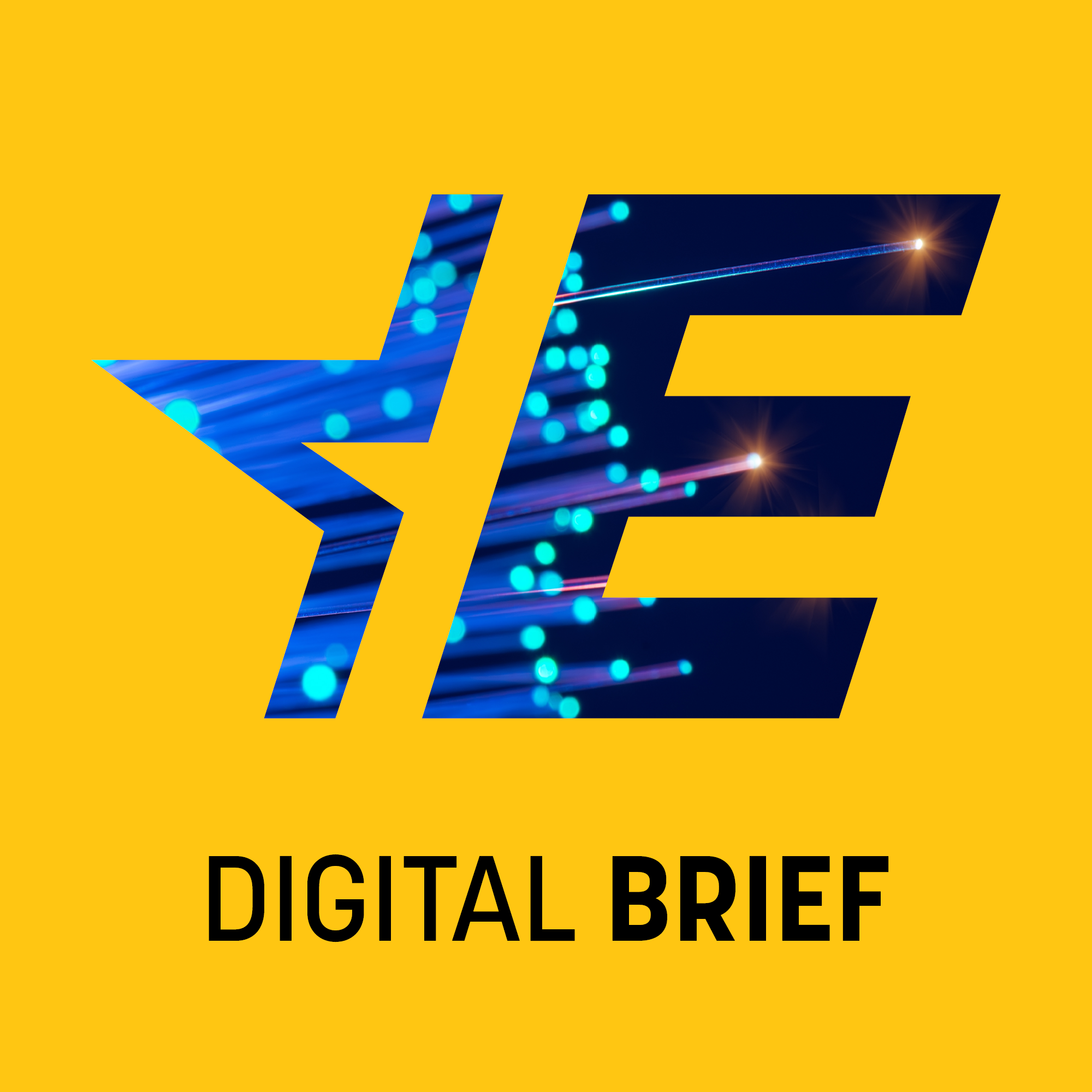 Digital Brief, powered by Facebook: Could the Digital Tax return to the EU?
This summer, the European Commission will propose a new tax package including three initiatives that build on the executive's fair tax agenda. As well as the broader fight against tax fraud and greater administrative cooperation, the executive will release a communication on good tax governance – which could highlight the importance of establishing greater taxation of the digital giants.
This will come after Commission President Ursula von der Leyen introduces a revised plan for the EU's long-term budget on May 6, which will include suggestions on how best to finance the bloc's economic recovery from the current public health crisis, with a package potentially worth €2 trillion. Rumours in Brussels suggest that the idea of a digital tax could return to the fore as a means to help out in this regard.
One stumbling block? Agreeing such measures in the Council. New rules on taxation require unanimous consent of all member states, and last year, progress on the EU's bid to introduce a digital tax was stifled because countries including Ireland, Finland and Sweden stood against plans on the table to introduce a 3% levy on companies earning €750 million in revenue, €50 million of which would need to be EU taxable revenue.
Despite this, France, Spain, Italy and Austria made clear their intentions to push forward with a digital services tax, following the failure to agree on bloc-wide measures.
Over the weekend, Commissioner Paolo Gentiloni, in charge of economic and financial affairs, reiterated earlier claims that the executive would like to see an agreement at the international level but that, in the absence of a global agreement, "the Commission has expressed the need for further action at EU level." This came after his recent comments that the current pandemic highlights the importance of establishing a framework for digital taxation.
Other member states are starting to make noise, too. Poland's Finance Minister Tadeusz Kościński told the Financial Times recently that a digital levy could be a solution to the economic fallout.
And Poland hasn't been afraid to make moves in this field more broadly, either. Earlier this week, news broke that the country will aim to introduce a 1.5% levy on the revenue of streaming platforms including Netflix and Amazon.
Globally, the lobbyists have begun to arm themselves about other digital taxation measures. In India, the country's expansion of the equalisation levy, which results in a 2% levy on foreign e-commerce revenues, has been criticised by a conglomerate of nine global organisations, including the US Chamber of Commerce and Digital Europe, headquartered in Brussels.
In Europe's capital, members of the European Parliament are once again starting to speak out. For her part, Romania's S&D MEP Carmen Avram called on the Commission to revisit the idea of a digital tax.
"If you are looking for some fresh money as part of the Recovery fund, here is an idea: bring back the proposal on an EU digital tax as soon as possible, I would strongly suggest by the end of the year," she told EURACTIV by email.
"Money will have to come from different sources. I suggest the Commission revisit the EU digital tax proposal and present it as soon as possible."
"Social unrest and frustration will grow among people if they feel that big companies don't pay their fair share while enjoying the benefit of the EU single market. It's a question of fairness and social justice."
Coronavirus apps
Border checks. EU interior ministers have hailed the potential of contact tracing technologies to curb internal border checks and travel restrictions related to the current public health pandemic. But a lack of congruity between member states over the technical details of such apps could limit their effectiveness.
France vote. The French government has been forced to delay the debate and vote in the National Assembly regarding its controversial coronavirus contact tracing app, StopCovid, following privacy concerns. Orange, a French telecom corporation, has said they are in discussions with Apple over developing the country's coronavirus contact tracing app, according to Reuters.
Germany backtracks. Over the weekend, Germany changed course over which type of smartphone technology it wants to use to trace coronavirus infections, backing an approach supported by Apple and Google along with a growing number of other European countries.
UK pushes ahead with centralised approach. A project led by the NHSX – the digital innovation branch of the national health service, is at odds with Apple and Google, due to its preference for a centralised approach.
The head of NHSX, Matthew Gould, informed MPs on the House of Commons science and technology committee on Tuesday (28 April) that the app would be in use "in the next couple of weeks," in a controlled, localised environment.
Controversially, Gould also said that it would be "very useful epidemiologically" for later models of the app to share location data centrally.
Apple and Google warnings. The Electronic Frontier Foundation has warned that the new COVID-19 tracking app created by Apple and Google could involve tradeoffs to privacy standards.
5G
The European Commission is under pressure to propose a revised Action Plan for 5G and 6G mobile telecommunications as a means to bolster the bloc's connectivity, according to a draft text from the Croatian Presidency of the EU seen by EURACTIV.
The current pandemic has brought to light the difficulties in achieving the bloc's 5G goals, after the recent news that several EU nations, including Poland, Spain, Austria, Portugal and the Czech Republic, have all delayed their 5G spectrum auctions. Moreover, last month, Slovenia stopped the implementation of 5G in the country.
In the wider pursuit of 5G technology, Deutsche Telekom has told the German Ministry of the Interior that it wants to continue working closely with the Chinese firm Huawei, reports Handelsblatt.
Digital Services Act
Parliament reports and public consultation. The final parliamentary report on the Digital Services Act has been published. It's the Civil Liberties' text from MEP Kris Peeters, and can be found here.  Elsewhere, MEPs in the legal affairs committee will debate Tiemo Wölken's draft report on the Digital Services Act on 7 May, the German S&D MEP said on Twitter.
More broadly, the European Parliament published a study earlier this week on possible options for an effective model of enforcement for a future Digital Services Act.
For the Commission, an official said last week that the public consultation on the Digital Services Act, which had been due to be launched in March, will now likely begin in mid to late May.
Disinformation
The European External Action Service (EEAS) has denied media reports that it toned down allegations made against China as part of a report into state-led disinformation campaigns, following pressure from Beijing. The EU's foreign affairs chief Josep Borrell will appear in front of AFET Committee members in the European Parliament to discuss this issue in detail this afternoon.
The European Union is a major target of disinformation campaigns about COVID-19, both by Russia and domestic nationalist actors. What the bloc needs is a cross-national media engagement, a truly transnational European public sphere to build resilience against disinformation on EU affairs, writes Nad'a Kovalcikova.
Elsewhere, EU DisinfoLab, an independent NGO, has looked into disinformation patterns related to the coronavirus across France, Italy and Spain.
---
**A message from Facebook** 
Do you know a small business in need of extra support?
It's a challenging time for small businesses across the country. Facebook's Business Resource Hub offers free tools to help you manage your business and connect with other business owners facing similar challenges. Visit our Business Resource Hub.
---
Data Protection
The largest conglomerations of people worldwide at the start of this year could be observed at train and bus stations, airports, city squares and parks.
Europe cannot win the fight against the coronavirus without digital technologies, the European Commission said in a video call with EU-27 health ministers on Monday (27 April). But this must not come at the expense of EU data protection rules, which must remain a "global gold standard," writes EURACTIV's Gerardo Fortuna.
Platforms
Ofcom & Facebook. A top official has been poached by Facebook from the UK's media watchdog, the Office of Communications (Ofcom). The move comes at a time when the UK is readying broad legislation to crack down on offensive content online.
French unions urge Amazon to resume activities gradually. In a joint statement released on Wednesday (29 April), the CGT, CFDT and SUD, three of France's largest groups of trade unions, proposed that Amazon France's management gradually resume its activities after the US logistics giant closed its French centres until 5 May.
"Contrary to what you see everywhere, the trade union organisations, almost unanimous, have no other goal than to protect the health of employees, temporary workers, employees of outside companies working in the warehouses and the relatives of all these workers," the three unions said.
Google donations in Ireland. US tech giant Google is to donate €1 million to Irish charities and community organisations to help them mitigate the economic fallout from the current public health crisis.
Half the €1 million outlay will be dished out to local development organisations and charities, while the other half will go to NGOs "focused on supporting job seekers and SMEs across Ireland", according to the company. "We want to ensure that the vital services provided by many Irish NGOs can continue during a time when they are needed more than ever," said Nick Leeder, head of Google in Ireland.
Online Terrorist Content
If there is one thing the coronavirus crisis proved to us is that automated tools used by big social media companies completely fail to provide a suitable online space for the exchange of vital health-related information, write Chloé Berthélémy and Diego Naranjo of European Digital Rights (EDRi). Their opinion piece came in response to an earlier article from the Counter Extremism Project, which highlighted the importance of using automated tools in the fight against extremist content online.
Media
Dispute with Russia over press freedom. "We did fight for a free press and the end of censorship 30 years ago. It is not acceptable to let other states meddle with it," Czech Foreign Minister Tomáš Petříček said in response to a diplomatic note obtained from Russia, reports EURACTIV's Aneta Zachová.
Czech weekly Respekt has been accused by the Russian embassy in Prague of spreading fake news about a dangerous Russian agent that allegedly arrived in Prague.
Threats and attacks against Serbian journalists multiply. The number of attacks against the media in Serbia, including death threats against journalists, went up in 2019, according to an annual report published by the Council of Europe's Platform to Promote the Protection of Journalism and Safety of Journalists. Read more.
Space
The EU's satellite agency is trialling a new system channelling GPS data into a traffic app that it hopes will keep the bloc's internal borders free of traffic jams and help freight companies move goods from country to country unhindered, reports EURACTIV's Sam Morgan.
---
On my radar.
Commission Executive Vice-President Vestager will be quizzed by internal market MEPs on Monday about how the digital sector can be leveraged to help with the current coronavirus outbreak. The meeting comes after earlier hearings between internal market MEPs and Commissioner Breton, on 2 April, and with Commissioner Reynders, on 14 April.
---
What else I'm reading this week:
Events
Towards a new Marshall Plan for Europe – the role of ICT, May 8, Euractiv.
On the occasion of Europe Day 2020, join this EURACTIV online debate to understand the impact of COVID-19 on the Commission working plan and the implementation of the industrial strategy, and how ICT and digital infrastructure will help Europe to invest strategically in its future, from innovative research, to clean energy, to a smart circular economy, to transport systems of the future.
Featuring:
Maroš Šefcovic, Vice-President, Interinstitutional Relations and Foresight, European Commission
Emma Navarro, Vice-President, European Investment Bank
Eva Kaili MEP, Member, ITRE Committee, European Parliament
Abraham Liu, Chief Representative to the EU Institutions, HUAWEI