Welcome to EURACTIV's Digital Brief, your weekly update on all things digital in the EU. You can subscribe to the newsletter here. 
"It is now time to get agreement on how to tax digital businesses.
"
– German Federal Minister of Finance Olaf Scholz. 
Top Story: Could the oft-beset talks at the OECD on an international regime for digital taxation actually bear fruit? This week the signs have been positive for a potential agreement.
Podcast: The EU is deploying military drone technology to survey migrants and refugees at Europe's external borders. How ethical are such practices? This week I speak to an MEP who has taken the lead in making this a frontline issue. Listen here.
Don't miss: New 5G Action Plan. Last year, we told you that the Commission's 2016 5G Action Plan would be reviewed in 2021. This week, we have confirmation of those intentions. Read more below,.
---
Also this week: Digital Services Act rapporteur named, UK 5G delays, Clubhouse under GDPR spotlight, Commission laments ePrivacy derogation delays, Council of Europe hits out at facial recognition, Hungary to regulate Big Tech, and much more…
---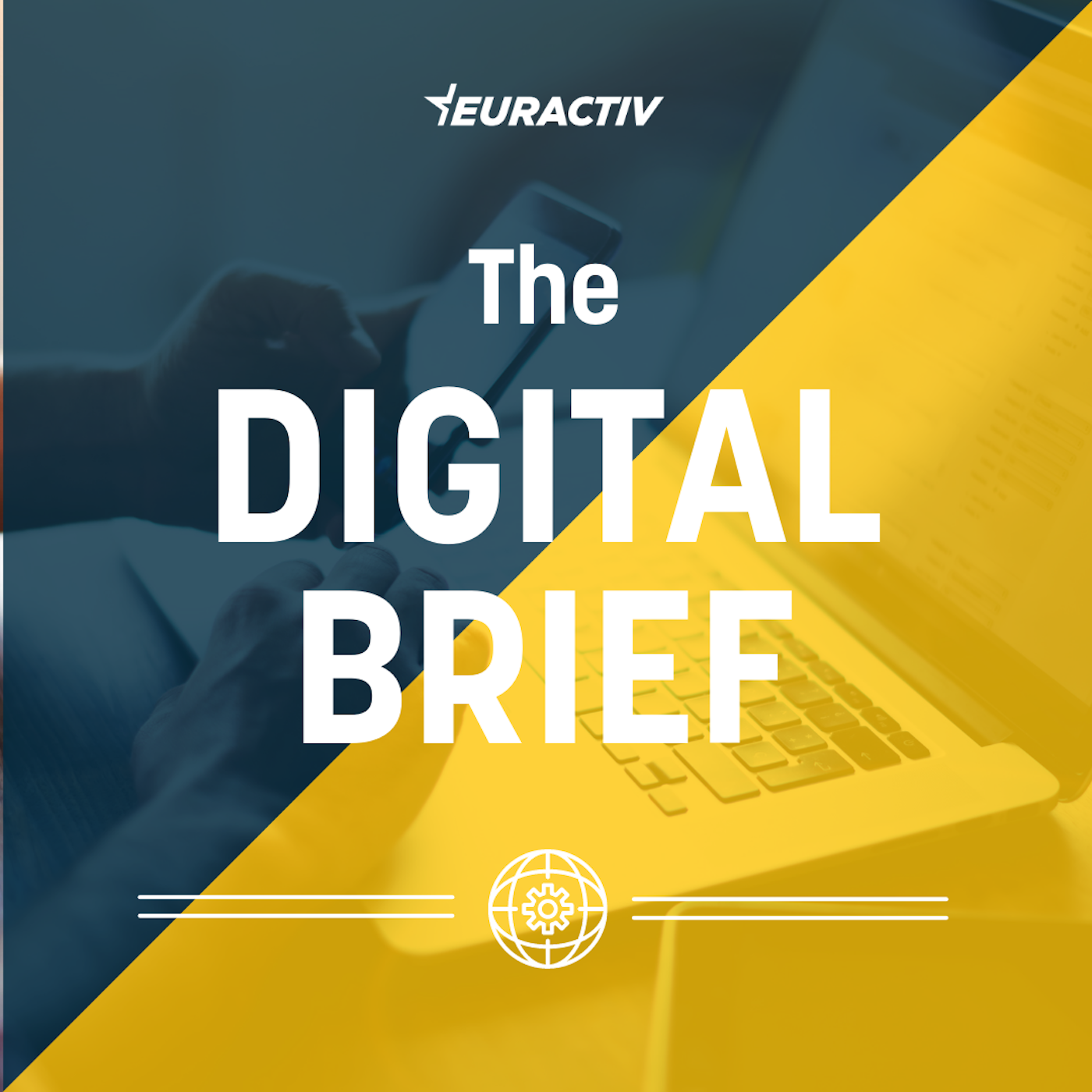 Surveilling Europe's borders
Digital Tax. Minister representatives from the OECD met up virtually yesterday in a bid to move forward on an international framework for digital taxation.
One of the first on the floor was Olaf Scholz, German Minister of Finance. Scholz mentioned how "not only the old but also the new administration of the United States is very willing to get an agreement in the question of minimal taxation," reports EURACTIV's Mariana Labbate.
Scholz wasn't the only one to call for immediate action. Canada's Minister of Finance Chrystia Freeland was quick to show support and rush a new, modern international tax plan. "Let's have 2021 be the year that we do this historic work and actually complete it", she said. Moreover, Indonesia's Minister of Finance Sri Mulyani Indrawati noted how the country went through a digital transformation owing to the pandemic, seeing a 25% increase in online transactions since last July. Indrawati also said Indonesia will implement its own digital tax plans by the time it holds the G20 presidency in 2022. 
Rishi Sunak, the UK's Chancellor, called for the modernization of current regulations at the international level, and Roberto Gualtieri, Italian Minister of Finance, said Italy, now holding the G20 presidency, wanted global progress on the issue. The OECD is earmarking June 30 as a deadline for reaching an agreement on the plans.
Meanwhile in Brussels this week, Parliament's Economics Committee published a draft report on digital taxation, led by EPP's Andreas Schwab and Renew's Martin Hlavacek. It calls for making talks on a digital tax a priority in discussions with the new US administration.
---
A message by FACEBOOK:
Facebook partnerships to fight against COVID-19
Working together is more important than ever in the fight against COVID-19. In Spain, the World Bank is using Facebook's Disease Prevention Maps to forecast needs for COVID-19 testing and hospital beds. Learn more about how we're collaborating to keep communities safe and informed at about.fb.com/europe.
---
Telecoms
Portugal blames delays on COVID. The Portuguese government on Thursday (28 January) attributed the deadlock in implementing fifth-generation (5G) mobile networks in the European Union (EU) to the Covid-19 pandemic. Still, it ensured "close monitoring" of progress and cybersecurity throughout the bloc.
New Commission 5G Action Plan. Last year, the Commission hinted that a new 5G Action Plan would be presented in 2021, owning to a series of targets that have been missed due to the pandemic. Yesterday, speaking to MEPs, Portugal's minister for infrastructure Pedro Nuno Santos said that the Commission would this year propose a reviewed 5G Action Plan, to "respond to some of the difficulties that arose from the pandemic and created deadlocks in 5G."
UK 5G delays. March is the new date for the UK's 5G spectrum frequency auctions, the country's telecoms regulator has said. The bidding was due to start this month but has been beset by delays due to the  pandemic.
UK telecoms operators push towards government goals. Vodafone, O2 and 3 announced earlier this week that they are partnering up to install 222 new mobile masts across the country, in a bid to meet government connectivity targets.
NATO exploring 5G for military applications. NATO's Communications and Information (NCI) Agency is exploring 5G's potential for military applications by establishing a small team of scientists, engineers and architects to develop initial 5G-based concepts in support of military operations. "5G technology, as a pervasive emerging and disruptive technology, will dominate the civil telecommunications landscape in the future and will be the backbone of societies," said Antonio Calderon, the NCI Agency's Acting Chief Technology Officer.
UK gov reviews law on access to land. The UK government is consulting on changes to the legal framework for agreements on access to land for digital infrastructure, including the construction of more phone masts and broadband cabinets across rural areas.
Data
German Data Strategy. The German government is to tackle the employment of 'discriminatory' algorithms across a number of different sectors, as part of its Data Strategy. read more.
Hamburg DPA Vs Clearview AI. Earlier this week, the Hamburg Data Protection Authority said that the practices of Clearview AI, in having scraped the biometric data of European citizens, could be in breach of GDPR, following legal submissions by Max Schrems' noyb group. The company has been ordered to delete the hash values of the complainant. Clearview AI has a right to appeal.
UK talks up post-Brexit data divergence. Speaking at a conference earlier this week, Joe Jones, Head of International Data Transfers at the UK's Department for Digital, Culture, Media and Sport, spoke about the extent to which the UK is able to diverge from EU data protection law under the conditions set out in the 'bridging mechanism' agreed between UK and EU counterparts. As part of this agreement, the EU has up to 6 months to reach an agreement on UK data adequacy for EU standards.
However, Jones said that under current terms, the UK is able to diverge from EU rules, at its own will, despite having to request EU approval. "There are provisions in the bridging mechanism that recognize and permit the ability of the UK to make changes to its data protection law, or to exercise its new international data transfer powers," he said. "But, subject to mutual agreement with the EU."
Clubhouse under spotlight. It's the new audio-only social media app taking Europe by storm, but Clubhouse has been in receipt of some heavy criticism this week. The German Federal Association of Consumers has issued a complaint against the firm for alleged breaches of GDPR and consumer rights.
Atos' European cloud business. IT consulting group Atos and OVHcloud are partnering to offer fully European-led cloud computing services, the two French groups said on Tuesday (26 January).
Luxembourg data protection appeal. Max Schrems and his privacy group noyb are appealing two recent decisions by the Luxembourg data protection authority after it decided it could not enforce the EU's general data protection regulation against US controllers after alleged breaches. Read the appeals here and here.
Italian DPA imposes TikTok ban. The Italian Data Protection Authority imposed on Friday the immediate temporary block until 15 February on access to data for TikTok users whose age could not be verified, following the death of a 10-year-old girl.
Italians to probe Facebook and Instagram. Following reports that the young girl may have also had accounts on Facebook and Instagram, the Italian data protection authority has also opened a probe into these two platforms, too.
Grindr data protection fine. The Norwegian Data Protection Authority has announced a €10 million fine against dating app Grindr, for GDPR violations.
"This is a milestone in the ongoing work to ensure that consumers' privacy is protected online," said Finn Myrstad, director of digital policy in the Norwegian Consumer Council (Forbrukerrådet). "The Data Protection Authority is clearly establishing that it is unacceptable for companies to collect and share personal data at their own behest." Grindr has been given until February 15 to respond to the Norwegian DPA's findings.
ePrivacy Regulation. A cross-section of digital rights groups led by EDRi has written to the Council's telecoms working party, highlighting concerns over Portugal's version of the ePrivacy Regulation, including concerns over bypassing EU Court of Justice case law on data retention, calling for privacy for design, and issues over 'consent' & 'cookie walls.'
Denham extends term. The head of the UK's data protection authority, Elizabeth Denham has agreed to extend her term of office by just over three months, ending on October 31.
Zhenhua data probe. Speaking in response to a Parliamentary question on last year's Zhenhua data breach which reportedly impacted EU citizens, EU Justice Commissioner Didier Reynders said that the executive "has no additional information as to whether the Chinese government might be using this database for surveillance."  Reynders added that it is the responsibility of EU data protection authorities to examine the issue further.
Cisco's data study. Earlier this week, Cisco published its 2021 Data Privacy Benchmark Study, which unearthed the increased importance of privacy protections during the pandemic and the increasing business advantages of adopting better data security standards.
ePrivacy derogation
Dating apps. We obtained more information on last week's concerns highlighted in several leaked documents to us, that software including dating applications could come under the scope of the ePrivacy derogation for detecting child abuse online.  A Commission source informed us that it is not "possible to unequivocally rule whether dating applications fall within the scope of the legislation," and that assessments on the types of applications falling under the scope "would need to be done on a case-by-case basis."
Johansson pushes for agreement. For their part, the Commission is becoming frustrated with the lack of progress in trilogue negotiations on the file. In Commissioner Johansson's speech at the EU Internet Forum earlier this week she urged Council and Parliament negotiators to come to an agreement, and also revealed that the Commission is working on "permanent legislation" that makes it "obligatory for Internet companies to report and remove child sexual abuse."
Digital Services Act / Digital Markets Act
DSA Rapporteur. The Parliament's internal market committee appointed its rapporteur on Wednesday, giving Danish MEP Christel Schaldemose the tough task of heading up the file. Schaldemose is from the Socialists and Democrats (S&D) political group.
While it is widely tipped to be appointed as the lead committee on the DSA, the internal market committee is also likely to face challenges from the legal affairs committee to steer the file through the EU assembly. One source informed EURACTIV this week however that legal affairs committee would not 'rush' to adopt a position this early on.
Date for your diary. The Competitiveness Council aims to adopt progress reports on the Digital Services Act and the Digital Markets Act on May 27.
EP Vice-president on DSA. The new Digital Services Act should make the judiciary's role explicit and allow independent courts to decide what should be illegal, European Parliament Vice-President Marcel Kolaja (Pirates, Greens/EFA) told EURACTIV.cz in an interview.
Jourova to platforms: De-monetise disinformation. As part of a wider bid to clamp down on harmful content on the internet, the European Commission has urged major digital platforms to take measures to de-monetise disinformation online.
Disinformation should not occupy a "prominent place" online, said Věra Jourová, the Commission's Vice-President for values and transparency.
 Artificial Intelligence
Obstacles in future EU AI legislation? The EU's attempts to regulate Artificial Intelligence could be met with future challenges resulting from an agreement on e-Commerce at the level of the World Trade Organisation (WTO), according to a new study published on Tuesday (26 January).
Council of Europe cracks down on facial recognition tech. The Council of Europe has called for strict rules to avoid the significant risks to privacy and data protection posed by the increasing use of facial recognition technologies. Furthermore, certain applications of facial recognition should be banned altogether to avoid discrimination.
In a new set of guidelines addressed to governments, legislators and businesses, the 47-state human rights organisation proposes that the use of facial recognition for the sole purpose of determining a person's skin colour, religious or other belief, sex, racial or ethnic origin, age, health or social status should be prohibited.
Portugal eyes AI legislation. Under the Portuguese chairmanship of the Council of the European Union (EU), Portugal will focus on adopting the first EU law on artificial intelligence, based on transparency and respect for users' rights, and also expects cooperation with the US administration.
Bulgaria seen as hub for artificial intelligence. The development of artificial intelligence will become one of the focuses of the new improved version of the EU recovery plan that the Bulgarian government will propose in the coming days. Read more.
Ban the Scan campaign. Earlier this week, Amnesty International launched a worldwide campaign to ban the use of facial recognition systems, a form of surveillance that the group says encourage racist policing and threaten the right to protest.
Platforms
Facebook oversight board decisions. Deciding its first-ever cases, Facebook Inc's oversight board ruled on Thursday (28 January) that the social media company was wrong to remove four of five pieces of content the board reviewed, including posts Facebook took down for violating rules on hate speech and harmful COVID-19 misinformation.
Consultation on political advertising. Ahead of measures to increase transparency of political advertising, the Commission has opened up a public consultation.
COVID disinformation 6 months extension. The European Commission has announced that it plans to extend its disinformation monitoring program with major platforms, following the end of the first six months of the partnership. The EU executive has asked online platforms to provide more data on the evolution of the spread of disinformation during the coronavirus crisis and on the granular impact of their actions at the level of EU countries.
Polish right-wing media launch Facebook alternative Albicla. The suspension of Donald Trump's social media accounts across different platforms has inspired the creators of Poland's newest social networking site, Albicla – the project of right-wing Gazeta Polska's editor-in-chief, Tomasz Sakiewicz. Read more.
Hungary to regulate 'digital damaging' of tech giants. Hungary's justice ministry intends to submit a bill in spring "on the regulation of the Hungarian operations of large tech companies", Justice Minister Judit Varga announced on her Facebook page on Tuesday. Read more.
Amazon to reduce stock to Northern Ireland. Online retail giant Amazon is to withdraw some products for sale to Northern Ireland, due to trade obstacles that have arisen on the Irish Sea Border as a result of Brexit. Read more.
Competition
Germany's competition authority furthers Facebook probe. Germany's antitrust regulator said on Thursday (28 January) it was extending the scope of its abuse proceedings against Facebook related to the links between its Oculus virtual reality products and the social media network.
Nintendo in crosshairs. Japanese video game maker Nintendo will face an EU-wide complaint for premature wear of a joystick controller on its Switch console, French and EU consumer groups said Wednesday (27 January).
UK competition authority investigates Facebook/Giphy. The UK competition authority announced on Thursday the launch of an investigation into Facebook's acquisition of Giphy.
Environment
Croatia's energy development to be based on new, clean technologies. The concept of Croatia's energy development must be based on new and clean technologies, innovation, and research to improve the quality of life and ensure the economy's necessary transformation, Prime Minister Andrej Plenković told the digital conference "Energy 2021 – Managing the Green Transition" organised on Tuesday by EURACTIV's partner, Jutarnji list. Read more.
Common chargers legislative proposal. An investigation by the German platform Netzpolitik has revealed that the Commission could come forward with a legislative proposal for a common charger mid-July. Read more.
AIDA probes green ambitions. The European Parliament's Special Committee on Artificial Intelligence met for the first time this week and began by pushing the agenda for how AI tech can help the bloc's green goals, reports Mariana Labbate. Renew's French MEP Pascal Canfin highlighted the need to use AI to this end across sectors of mobility, energy management, and production, with a view to reaching climate neutrality by 2050, as per current objectives on the table.
EU websites 'greenwashing.' There are 'unscrupulous traders' operating across online markets who "pull the wool over consumers' eyes with vague, false or exaggerated claims" with regards to sustainability and green goals, according to the EU's Justice Commissioner Didier Reynders. The Belgian Commissioner delivered a statement on the subject as the Commission and national consumer authorities released the results of a screening of websites ("sweep"), to identify possible breaches of EU consumer law in online markets.
Apple environmental lawsuit. Apple was hit with a €60 million class-action lawsuit by Euroconsumers earlier this week, following similar moves in Belgium and Spain over 'planned obsolescence' of iPhones. The company has been accused of 'defrauding consumers.'
Additionally, Euroconsumers has begun a new social media campaign against Apple with the aim of raising awareness of the lawsuits, including helping identify potential claimants.
D9+ nations on digital development. "The EU's future economic growth and competitiveness will be founded on digitalisation and mitigation of climate change. We must strengthen Europe's competitiveness and promote digital technologies in order to ensure a leading position in global technological competition," said Finnish Minister of Economic Affairs Mika Lintilä, who chaired a meeting of the EU's pro-innovation 'D9+' bloc of nations.
The group published a joint statement reflecting these sentiments earlier this week. The next meeting of the D9+ ministers will be organised by Luxembourg.
Coronavirus
Creative industries key to Europe's recovery? Creative and cultural industries are a much more important part of Europe's economy that many realise, according to a new study published this week. A report from EY, called Rebuilding Europe: the cultural and creative economy before and after COVID-19, surveys Europe's thriving cultural and creative economy before the pandemic, and 'the staggering aftereffects of venue and shop closures and health measures.'
The study found that Europe's creative and cultural industries employed more than twice as many people as telecommunications and automotive industries combined; representing 4.4% of EU GDP in terms of turnover, and are some of the worst affected by the COVID pandemic.
Finland becomes Hollywood substitute. Finland's fairly low infection rate has made the country a safe and lucrative shooting location for foreign production companies as studios across the world have been forced to close due to the coronavirus pandemic. Read more.
Media
Facebook News UK Launch. Facebook News has launched its UK service, becoming the second global market to do so, after the US. BBC reports.
Fighting disinformation costs. EU DisinfoLab has this week released a new report on the challenges Europe's civil society faces in fighting disinformation. "The Many Faces Fighting Disinformation: Safeguarding Civil Society's Role in the Response to Information Disorders" presents some of the main issues in the field, including funding, security, and access to data.
Copyright
German implementation of Copyright Directive. The German implementation of the European copyright reform is edging towards adoption, despite having been postponed from cabinet talks on Wednesday (27 January). The most recent draft, obtained by EURACTIV, once again strengthens rights for authors and publishers. Read more.
Brexit
EU domain names. EURID, the EU's domain name agency, announced this week that they have reinstated 6,496 .eu domains that had been suspended following the end of the Brexit transition period on December 31.
---
Big Tech lobby Digital Europe has a range of high-level speakers at next week's Masters of Digital Event, including Commission President Von der Leyen. A series of panels takes place across the 3 and 4 February. See the full lineup here. 
What else I'm reading this week:
Biden Has a Chance to Reshape Tech. Will He? (OneZero)
This Chinese Lab Is Aiming for Big AI Breakthroughs (WIRED)
On the 100th Anniversary of 'Robot,' They're Finally Taking Over (WSJ)
[Edited by Benjamin Fox]