Welcome to EURACTIV's Digital Brief, your weekly update on all things digital in the EU. You can subscribe to the newsletter here. 
"I'm very reluctant to start with the 'sharpest sword' with the breakup or structural division of companies."
– Armin Jungbluth, Head of the digital services division in the German Economy Ministry, speaking about the EU's new Digital Markets Act.
Story of the week: Big Tech Breakup. The EU has the power to execute a potential breakup of global Big Tech giants, but it is not currently the "right thing to do," the European Commission's Vice-President for Digital Affairs, Margrethe Vestager, has said.
---
Also this week: Digital Competition backlash, Finland data breach, member states on DSA/DMA, Breton's chatbot rules, Poland against AI rights, Portugal's digital rights charter, and more….
---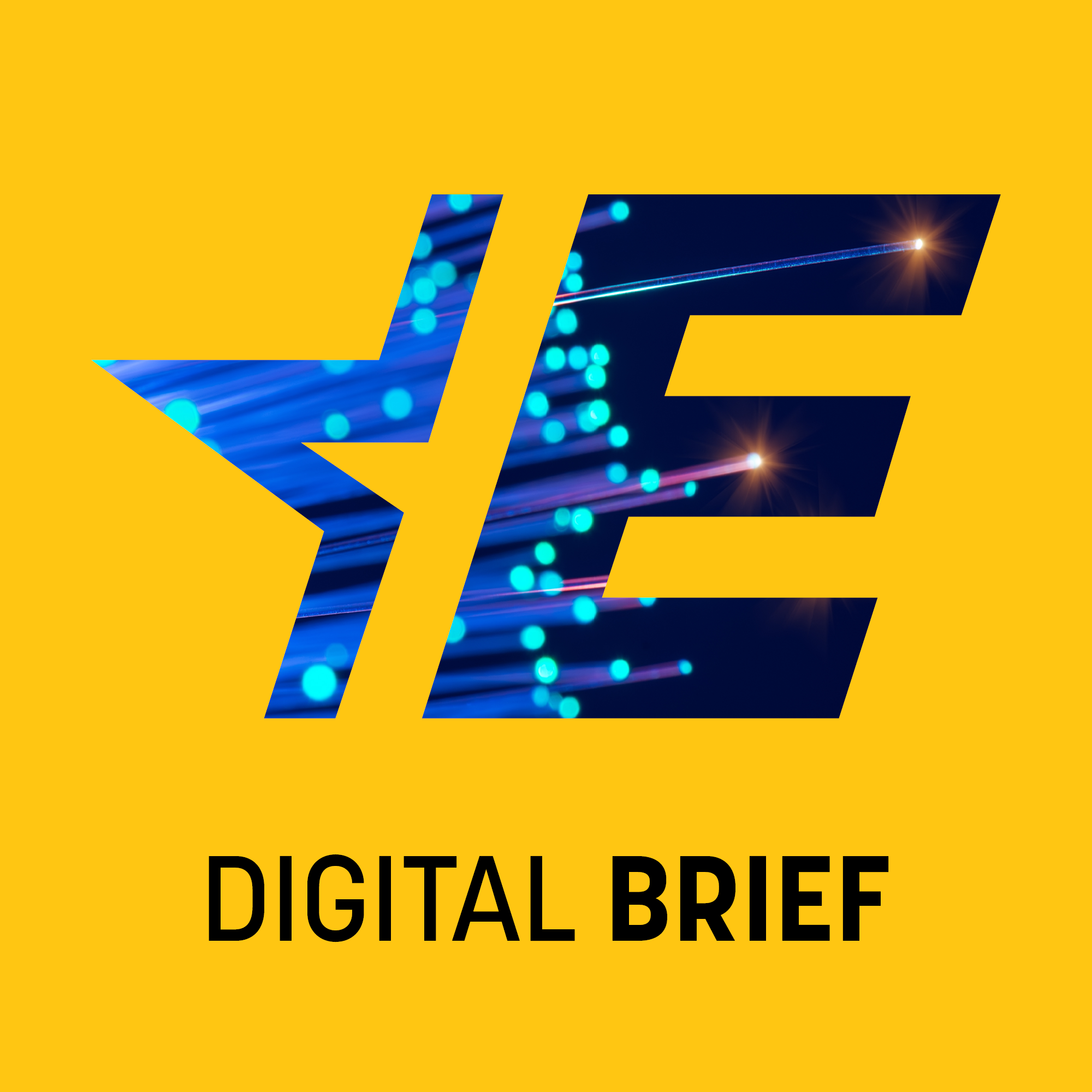 Digital Brief: Big Tech Breakup
Vestager's position puts her at odds with Internal Market Commissioner Thierry Breton, who has recently been quoted as saying he would like to keep the option of 'structural separations'  of the Big Tech giants on the table, under certain conditions.
The Commission has powers, as defined in Article 102 of the Treaty, to impose a series of remedial measures against firms that have abused their dominant market position, including the breakup of a business. The Executive has, however, never chosen to put such powers into practice.
Meanwhile, Germany weighed into the debate this week, with Armin Jungbluth of the German Economy Ministry saying that his country would be 'reluctant' to advocate for a Big Tech breakup – a position backed by France. However, Jungbluth's position here runs counter to that of former German Economy Minister Sigmar Gabriel, who supported the notion of breaking up Google specifically but ultimately failed to convince German Parliamentarians.
---
Helping people & businesses recover with technology 
Google is committed to helping 10 million people and businesses find jobs, digitise and grow through easy to use products and training to support Europe during the pandemic.
---
Competition
Apple Complaint in France. Four French online advertising lobbies have filed an antitrust complaint against Apple over changes the iPhone maker will make to privacy features within the next version of its mobile operating system, they said in a statement on Wednesday (28 October).
Google probe in Italy. Italy's antitrust authority is investigating Alphabet's Google for alleged abuse of its dominant position in the Italian online display advertising market, it said on Wednesday.
Germany Apple & Amazon investigation. Germany's anti-trust authority has launched an investigation into Amazon and Apple over possible anticompetitive behaviour, Frankfurter Allgemeine Zeitung reported.
Google Antitrust meeting. U.S. search engine DuckDuckGo and four of its European peers on Tuesday asked EU antitrust chief Margrethe Vestager to arrange a meeting with Google to resolve concerns related to the Alphabet unit's continued dominance on Android devices, reported Reuters.
Virgin-02 Merger. The EU is close to deciding whether Britain should be allowed to assume responsibility for ruling on the proposed merger of Liberty Global's Virgin Media and Telefonica's O2, Europe's antitrust chief said on Monday.
Digital Services Act / Digital Markets Act
France on the DSA. France believes that regulation on online content as part of the upcoming Digital Services Act (DSA) should not be restricted solely to illegal material, but should also cover areas including disinformation and harmful content, documents obtained by EURACTIV reveal.
"The French authorities believe that restricting the scope of the DSA to illegal content only would be a mistake: it would neither ensure an effective fight against illegal content, nor guarantee freedom of speech," a non-paper recently circulated by the French highlights.
Germany on the DSA and DMA.  Germany has given an insight into its forthcoming approach for regulating the platform economy as part of the EU's Digital Services Act and Digital Markets Act, two landmark packages set to be unveiled by the European Commission on 2 December.
Irish Government lobbied on DSA stance. The Irish government is coming under pressure from industry members to adopt a critical stance on the EU's forthcoming Digital Services Act, the bloc's most ambitious attempt to regulate the web. Read more.
Reynders on data restrictions. In a recent response to a Parliamentary question,  EU Justice Chief Didier Reynders gave a veiled reference to the recent Digital Services Act blacklist leaks, saying that the DSA could include rules on data usage by large platforms.
Startups speak out. EU policymakers should put forward provisions as part of the DSA that would permit platforms to screen uploaded content for both illegal and harmful content, a paper published by an international startup association has said.
In a similar spirit, earlier this week tech lobby EDiMA, representing some of the world's largest platforms such as Google, Facebook and Amazon, released a paper supporting the introduction of a legal safeguard allowing companies to take "proactive actions" to remove illegal content.
Data
Data Governance Act. In the establishment of EU common data spaces, providers of new data sharing services must be established in the EU and should avoid 'conflicts of interest' in collecting new troves of data, a copy of the Commission's Data Governance Act, obtained by EURACTIV, reveals.
Parliament website trackers. The European Parliament's coronavirus test management website is overrun with user tracking requests, some of which are attempting to siphon data to US-based firms at a time in which the future of transatlantic data flows is far from clear.
EDPS speaks out. Just a day after EURACTIV broke the news, the EU's data protection watchdog warned the bloc's institutions that they should refrain from embarking on new activities that involve transferring personal data to the US, in the wake of a decision from the European Court of Justice earlier this year.
Finland data breach shocks citizens and politicians. The hacking of private psychotherapy centre Vastaamo last week has allowed sensitive and secret information of presumably tens of thousands of clients, including children, to land in the hands of cyber criminals, sending shockwaves across the nation and revealing loopholes in data security. The government has set up helplines to assist those who have been hacked. Read more.
Data seepage embarrasses Swedish security company. The hacking of Gothenburg-based company Gunnebo – a provider of security products, services and software – has resulted in a massive leak of more than 38,000 secret files. The severity and significance of the data breach is only now starting to emerge, according to Dagens Nyheter. Read more.
ePrivacy derogation mandate. On Wednesday, EU nations agreed on a negotiating mandate on temporary rules to allow providers of communications services to continue detecting child sexual abuse online,. The measures will provide a derogation from the ePrivacy directive, which ensures the protection of private life and the confidentiality of communications and personal data in the electronic communications sector.
Transport data. Transport is turning increasingly to digitalisation to cut costs, boost services and reduce emissions, writes EURACTIV's Sam Morgan. But the potential of data sharing, seen as a major opportunity and challenge in equal measure, needs to be unlocked. MEP Josianne Cutajar explained how the EU aims to do just that.
Artificial Intelligence
Poland stands against AI conclusions. EU Council presidency conclusions on Artificial Intelligence and human rights failed to secure unanimous backing from member states last week after Poland refused to support a text due to opposing the inclusion of the term 'gender equality,' EURACTIV has learned.
'Clear legal requirements for AI.' Elsewhere in the German Presidency's conclusions on Artificial Intelligence and fundamental rights, nefarious applications of next-generation technologies were cited as a potential cause for concern.
Both the use of mass surveillance technologies and facial recognition applications should be subject to 'clear legal requirements', the text said.
Commission to introduce 'conformity standards' for biometric identification technology. As part of its forthcoming review of the Artificial Intelligence White Paper, the European Commission is likely to present new minimum standards for the use of certain biometric identification technologies, Internal Market Chief Thierry Breton said this week.
"We're going to pay special attention to biometrics identification, for instance, if for use in airports, stadiums, route roads, and highways, so we have to make sure that there are conformity standards here," Breton told members of Parliament's new AI committee.
Chatbot rules. Breton also told MEPs this week that new transparency rules are also likely to be presented by the Commission for the future use of chatbots, so that users are better aware of the data collected on them when using such applications.
WhatsApp facial recognition. You will soon be able to log into WhatsApp (Facebook) with facial recognition, on Andriod devices, reports suggest.
HikVision in the EU institutions. The European Commission and the Parliament is using Hikvision's new thermal imaging tech to screen officials for high temperatures in order to potentially detect COVID-19. Hikvision's tech has also been used in the surveillance and suppression of the Uighur minority in Xinjiang, reports DW.
Telecoms
US 5G Declarations with EU nations. Starting with Romania in August 2019, bilateral non-binding agreements have been so far signed with  Poland, Estonia, Latvia, s Czech Republic, Slovenia, and last week with both Bulgaria and Slovakia.
Meanwhile, the European Commission, although agreeing to allow individual countries to restrict or exclude high-risk 5G suppliers in January, to this day "encourages" MSs to cooperate "in particular with countries that are well advanced in a given area", listing both China and the U.S. as examples, writes EURACTIV's Lucia Yar.
Sofia and Huawei. Specifically, in Bulgaria, the country joined the US-led international coalition against Huawei recently, with Prime Minister Boyko Borissov signing a framework agreement on Friday (23 October) with US Secretary of State Mike Pompeo at an impromptu ceremony via video conference on the security of its 5G network. However, the agreements have not been officially approved by the Bulgarian Council of Ministers, though the declarations have been defined by the parties as "key documents" but cannot be binding. EURACTIV Bulgaria's Krassen Nikolov reports.
Italy & Huawei. Italy has prevented telecoms group Fastweb from signing a deal for Huawei to supply equipment for its 5G core network, three sources close to the matter said, the clearest sign yet Rome is adopting a tougher stance against the Chinese group.
State aid review. The Commission has launched a review of the 2013 Broadband State aid Guidelines. There are currently strict conditions on the public funding of broadband networks in the EU, and this is likely to be relaxed as part of the bloc's digital transition.
Digital rights
Portugal to present Charter. The forthcoming Portuguese EU presidency will put forward a 'Charter of Digital Rights' as part of its leadership of the Council of the EU in the first half of 2021, a Portuguese government official has informed EURACTIV.
The charter aims at positioning the EU as the leader in "reinforcing the respect for individual digital rights, which are essential for the trust in the digital economy," the official said, adding that the drafting of the text is still being finalized at the national level.
Disinformation
Facebook coronavirus disinformation. EU DisinfoLab has identified a series of loopholes in Facebook's enforcement of its policies on targeting coronavirus disinformation. Studies show that the company's labelling of fact-checked disinformation on hydroxychloroquine (HCQ) can easily be overturned and lead to similar stories circulating without any labelling or context.
Platforms
Social Media and Democracy. A new report by the Commission's Joint Research Centre (JRC), published earlier this week, highlights the key ways in which social media influences democratic procedures across the EU. Read the report here.
Big Tech Lobbying in the EU. The substantial increase in lobbying expenditure by Big Tech companies is shifting more power into the hands of corporations in the EU policy bubble, reports VoxEurope.
Hate speech in Spain. The Spanish Congress has adopted a resolution pressing the Government to come up with plans to address hate speech online, reports Europa press.
Coronavirus
Scotland interoperability. Scotland has developed its own 'federated server,' allowing for all apps within the UK to work with each other for the first time.
Digital Transformation
e-Government declaration. Government's of Germany and Estonia, alongside the International Telecommunication Union (ITU) the Digital Impact Alliance (DIAL) have signed a joint declaration at the United Nations Foundation, to accelerate digital transformation and digitalization of government services.
Digital transformation and connectivity key for Western Balkans. Participants in the third Western Balkan Digital Summit currently taking place online from 26 to 28 October and hosted by the government of Albania, have highlighted the importance of digital transformation and connectivity for the countries in the region, especially in the context of the coronavirus pandemic. Read more.
---
On my radar
On 4th November, the European Internet Forum presents an event on Europe's Digital Sovereignty.'
What else I'm reading this week:
Biden camp slams Facebook as thousands of ads remain blocked in final week (Politico)
Fix, or Toss? The 'Right to Repair' Movement Gains Ground (New York Times)
Instagram will disable a feature that could be used to sow election misinformation (CNBC)