Welcome to EURACTIV's Digital Brief, your weekly update on all things digital in the EU. You can subscribe to the newsletter here. 
"
The principle behind the intermediaries is to boost voluntary data sharing whilst preserving control over the data from companies and individuals
."
– Executive Vice President Margrethe Vestager. 
Story of the week: This week, we lead with all the details on the European Commission's newly presented Data Governance Act.
---
Also this week: UK-EU data adequacy, Gaia-X a Big Tech trojan horse? GDPR fines for carrefour, Breton on DMA gatekeeper criteria, press publishers on DSA & DMA, EU police work with platforms again online terrorism, EU policy on ePrivacy derogation, significant 5G developments across Europe, Germany IT security law, Nokia Vs Daimler, Le Maire pushes for Digital Tax, Covid robots, and lots more….  
---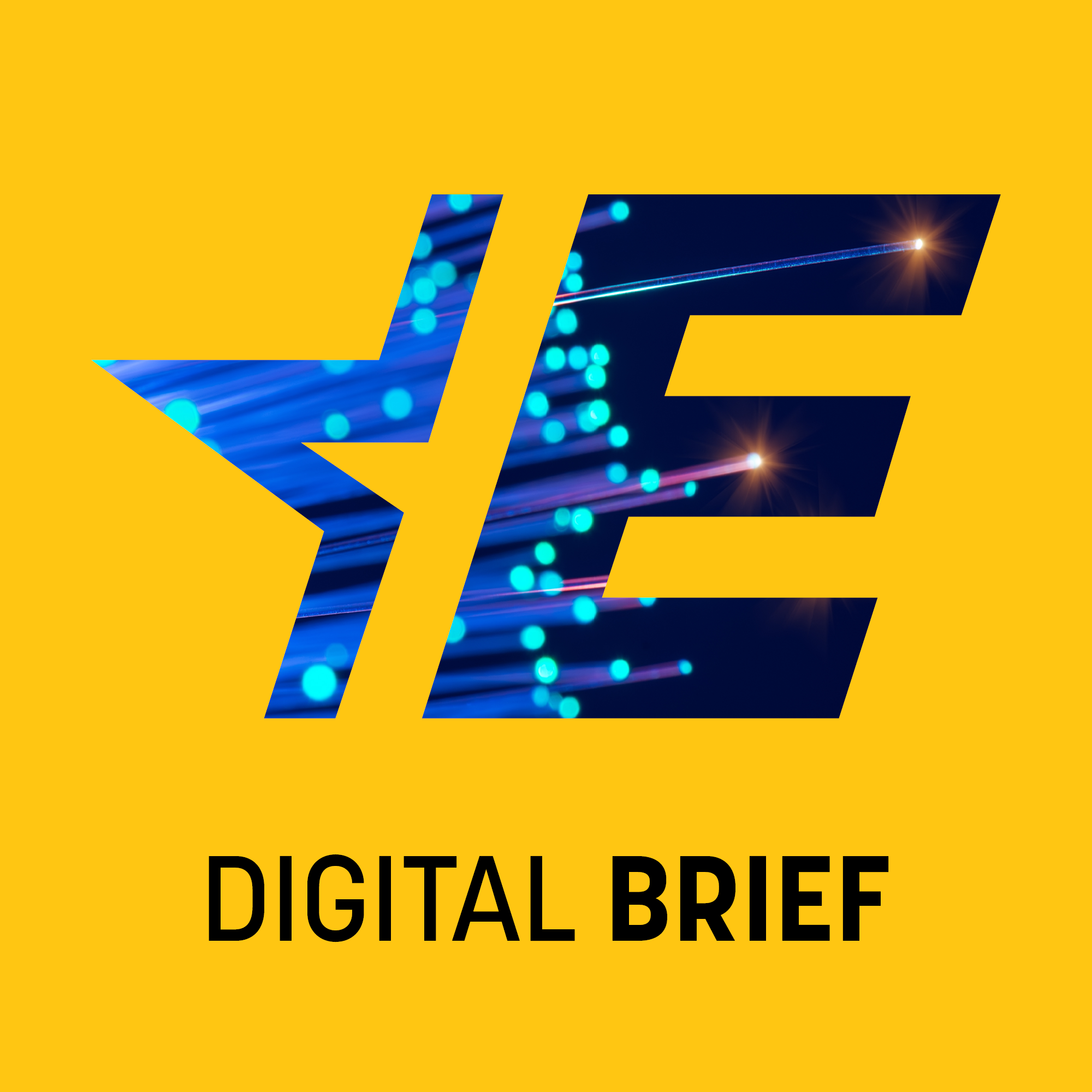 Digital Brief: The EU's Data Governance Act unpacked
Data Governance Act. The European Commission has decided against imposing geographical restrictions on the establishment of so-called "data sharing services" as part of ambitious new plans laid out in the landmark Data Governance Act, presented on Wednesday.
As a means to facilitate greater sharing of non-personal and industrial data across the bloc, the European Commission believes such data-sharing processes should be set up as a means to act as a go-between for exchanges between data producers and acquirers.
Previous drafts of the new regulation, which was finally published on Wednesday (25 November), had laid down the obligation that new data sharing services acting as intermediaries between data holders and secondary users would have to be established in the EU.
Yet the final version stipulated that any such data sharing services should either have a place of establishment in the EU or at least "designate a representative" in Europe.
Moreover, while the Commission seems to have watered down previous attempts at ringfencing European industrial data to the bloc, Wednesday's text still establishes requirements for transfers to third countries. Read the full story here.
Data Governance Act feedback. Following adoption by the college yesterday, the Commission has opened up the Data Governance Act for public feedback.
---
A message from Google:
Responsibility is YouTube's top priority
We've created new technology, hired expert reviewers, worked with specialists, and reviewed our policies to ensure they are fit for the evolving challenges we face online. In Q3, we removed over 7.9M videos for violating our Community guidelines.
---
Data
UK firms to face hefty compliance costs without EU data deal. British firms face a bill of up to £1.6 billion if UK Prime Minister Boris Johnson's government fails to convince the EU to grant an adequacy decision allowing dataflows to continue, according to a new report published on Monday. Read the full story.
Schrems won't challenge UK data adequacy. High-profile privacy activist Max Schrems told an online event hosted by Bruegel this week that he has 'no plans' to challenge an EU Commission data adequacy agreement on EU-UK data transfers, but he says that the UK's surveillance laws are so intrusive that "someone else will surely challenge" the (potential) accord.
UK data strategy consultation. On this note, time is running out for you to have your say on the UK's data strategy. The consultation closes at 11:45 pm on 2 December 2020.
Gaia-X opens door to Big Tech in Europe. The EU's cloud infrastructure initiative, Gaia-X, poses a great risk of destroying the European ecosystem and hopes of sovereignty after the inclusion of some of the world's largest tech firms in the project, write Stefane Fermigier and Sven Franck.
New IAPP report. This week, the International Association of Privacy Professionals (IAPP) has published its report "Privacy Leaders' Views — The Impact of COVID-19 on Privacy Priorities, Practices and Programs," with input with privacy leaders such as the U.K. Information Commissioner Elizabeth Denham, U.K. Information Commissioner and prominent MEP Sophie i'nt Veld, Member of the European Parliament.
Ireland's TULSA 'still way off' from full GDPR compliance. The head of the Irish child and family agency TULSA has said that the organisation is still 'some way off' from full GDPR compliance, following a series of high-profile data breaches earlier this year. Read more.
Vodafone fined for privacy breaches in Romania. Vodafone Romania has come in for a €4,000 fine for violating the EU's General Data Protection regulation, after a lax approach to responding to data deletion requests.
CNIL fines for Carrefour. Carrefour France and Carrefour Banque have been hit with fines of €2.25m and €800,000 respectively for GDPR  breaches, including a lack of transparency, unlawful cookies, and for not appropriately highlighting data subject rights.
Digital Services Act / Digital Markets Act
Breton on gatekeeper criteria. The EU's Internal Market Commissioner Thierry Breton has disclosed details on the forthcoming criteria for the definition of so-called 'gatekeeper platforms' as part of the hotly-anticipated Digital Markets Act, set to be proposed by the EU executive in early December.
Speaking to reporters on Wednesday (25 November), Breton noted how online platforms would be assessed against criteria including their impact on the EU's single market, whether such services are 'unavoidable' for smaller players in the ecosystem, and whether or not such platforms occupy a dominant position in the market so as to be in a position to 'kill off' competition.
Breton talks with GAFA. Talks between Internal Market Chief ThierryBreton and Big Tech giants on the Digital Services Act and the Digital Markets Act have now been pushed back to December 2 – just a week before the proposal surfaces, according to Reuters.
Big Tech lobbies want governance body. An EU-wide governance body for overseeing the moderation of online illegal content should be established as part of the Digital Services Act, Big Tech lobby DOT Europe (formerly EDiMA) said earlier this week.
"To ensure there is trust, there must be oversight. We're calling for the introduction of a governance body in the Digital Services Act which will monitor, oversee and advise on measures taken by online companies to root out illegal activity and content," said director-general Siada El Ramly.
Press publishers in talks with Breton and Jourova on DSA and DMA.  Earlier this week,  a  delegation of high-level representatives of the press sector, including the  European  Magazine Media  Association (EMMA) and the European Newspaper Publishers  Association (ENPA) spoke with Vice-President  Jourova and Commissioner Breton on the upcoming presentation of the Digital Markets Act and the Digital Services Act.
"The neighbouring right granted in the Copyright Directive is a useful legal tool, but it is lacking as imbalances between publishers and dominant platforms remain and keep increasing," Jean-Pierre de Kerraoul, President of ENPA said. "The upcoming DMA  is the only appropriate instrument to effectively enforce it,  and it must include an obligation for market-dominant platforms to enter into negotiations with all legal publications and offer fair payment for their content.
Digital Services Act cross-country briefing. The European Parliamentary Research Service has produced an analysis of the positions of partner organisations on the forthcoming Digital Services Act at European, national, regional and local levels.
CERRE on Digital Markets Act. Brussels think tank CERRE has published a series of recommendations for the EU's upcoming Digital Markets Act, calling for a 'precise systematic framework of four cumulative criteria' in the definition of gatekeeper platforms. Read the report here.
Democracy in the DSA. The upcoming EU digital services act marks a key moment for democracy across the bloc, writes Iverna McGowan, Europe Director at the Centre for Democracy and Technology.
Platforms / Content
EU police to work with platforms against online terrorism. The EU Internet Referral Unit will expand its 'tabletop exercise,' which aims to harmonize member states on how best to deal with online terrorist content, to include a wider range of participants, including Online Service Providers, in 2021.
The most recent 'tabletop exercise', which brought together EU law enforcement agencies, third countries and the Commission, took place on November 23 and tested an EU-led voluntary mechanism to enable a coordinated response to a cross-border massive abuse of the internet in the context of terrorism or violent extremism.
EU police on ePrivacy derogation. The European Cybercrime Task Force (EUCTF) – composed of experts from Europol, Eurojust and the Commission, have urged Parliament to support the temporary derogation from the ePrivacy directive, to help 'fight online child sexual abuse.'
Amazon in France. In an opinion piece published on France Info last week, 120 politicians and trade union leaders called for "stopping Amazon's expansion". In an interview with EURACTIV France, parliament member Dominique Potier discussed the need to rethink society's approach to consumption.
Dutch online illegal content supervisor. Dutch Minister of Justice Grapperhaus has sent a letter to parliament announcing the establishment of a supervisor in the fight against terrorist content and child sexual abuse images online.
New EuroISPA board. EuroISPA, a pan-European internet service provider association, has elected its new board members, including Alexandra Laffitte (FFTélécoms) as President, Innocenzo Genna (AIIP) as Vice-President, and Thomas Bihlmayer (eco) as Treasurer. The association lobbies on topics such as cybersecurity, data protection, and innovation.
Copyright
Don't forget Article 18. Content creators across Europe are starting to make noise about effective transposition of the EU's Copyright Directive across the bloc. While debate on implementation has so far centred around Article 17 –  designed to ensure that platforms would no longer make copyright-infringing work available online, creators are asking that member states also duly consider the importance of effective transposition of Article 18 – the right to remuneration.
The European Parliament's Cultural Creators Friendship Group released a video earlier this week to this end, and at an event earlier this week held by the Society of Audiovisual Authors, attendees heard from those in the industry about how Europe's filmmaking industry was currently going through a perilous time amid the coronavirus crisis, and Article 18 was needed now more than ever.
Telecoms
5G in Portugal concerns Commission. The European Commission in October asked Portugal's communications regulator, Anacom, to clarify the terms of the auction of fifth-generation mobile telecommunications frequencies, in terms of coverage by new entrants and domestic roaming, according to a letter from the European Union executive's Directorate-General for Communications Networks, Content and Technology.
In the letter to the president of Anacom, seen by EURACTIV's media partner Lusa, dated 22 October, Roberto Viola, the director-general of DG CONNECT, took the "opportunity to request clarifications regarding" the conditions of the 5G auction, which at that time had yet to be formally published. Read more here.
Sofia 5G infrastructure. A1 has launched a 5G network covering central areas, residential districts and business locations in the Bulgarian capital, Sofia.
Croatian telco launches 5G services. Croatia's Hrvatski Telekom (HT) launched the country's first commercial 5G network in late October across Zagreb, Rijeka, Split, Osijek, Samobor and Sveta Nedelja. At launch, 18% of the Croatian population was covered with the 5G network, according to the EU's 5G Observatory.
Orange 5G takeoff in France. Orange will launch its 5G network in France from December 3, across 15 French cities including Nice, Marseille and Le Mans, announcing earlier this week that by the end of the year that more than 160 municipalities will be covered by 5G. Read more from our media partner Ouest France.
Huawei backlash in Romania. The Chinese telecommunications giant Huawei is doing all it can to lobby against a bill in Romania that would see it all but banned from involvement in the country's 5G network infrastructure. Read more from Balkan Insight.
5G auctions in V4. In November, Slovakia and Czech Republic wrapped up their 5G auctions. Four winners in Slovakia paid a total of 100,23 million euros, reports EURACTIV Slovakia's Lucia Yar.
In the Czech Republic, five groups ended up paying 211 million EUR. Hungary, gaining 368 million euros, had its auction earlier this year. Yet the fourth operator, that had been excluded from the competition by the Hungarian regulatory authority, challenged this decision in Hungary´s Metropolitan Court, where the operator lost the case earlier this month.
However, it is expected it will turn to the Highest Court in the country. Poland recently announced it will be holding its competition only in the summer of 2021, being the last one in V4 in 5G network development.
Vodafone outage in Germany. Normal service has resumed in Germany, following a Vodafone network outage across parts of Germany earlier this week. The company put the outage down to a failure of control equipment.
Cybersecurity
Germany's IT security law. Germany's upcoming IT security law is intended to protect the country's 5G network, among other things. When it comes to Huawei, the Foreign Office fought for a right of veto. The result: now it can have a say but not singlehandedly block a supplier. EURACTIV Germany reports.
Manchester United cyber attack. Football club Manchester United have disclosed that they were recently subjected to a sophisticated cyber-attack. The club however said that no fan data was leaked.
Huawei faces setback in UK. Britain's telecoms companies could be fined up to 10% of turnover or 100,000 pounds a day if they contravene a ban on using equipment made by China's Huawei Technologies Co Ltd under a new law put forward on Tuesday (24 November).
Intellectual Property
Intellectual Property Action Plan. The European Commission has published its Intellectual Property action plan, seek to promote the increased sharing of intellectual property-protected data. The plan, which EURACTIV obtained a leaked draft of, lays out a series of ambitions in the EU's intellectual property framework, including fostering the future sharing of protected data assets, such as trade secrets or databases. Read more.
Nokia Vs Daimler goes to the European Courts. The European Court of Justice has been asked to intervene in a legal dispute between telecoms firms Nokia and German car manufacturer Daimler on the divisive subject of the issuing of Standard Essential Patents (SEPs).
SEPs are forms of protection for technologies that are essential to a particular standard in the operation of that technology, such as WiFi or Bluetooth functionalities in a device.
Last year, four automotive firms – Daimler, Bury technologies, Continental, and Valeo – all issued complaints against telecommunications outfit Nokia, after the firm's refusal to issue Standard Essential Patents (SEPs) for vital wireless components inside vehicles.
The automotive industry believes that Nokia's refusal to grant such patents could hinder their ability to offer new products and services related to next-generation connected cars.
Green and Digital 
Parliament backs a sustainable single market. "Harmonised mandatory labelling indicating durability and tackling premature obsolescence at EU level is the way forward," said Green MEP and Rapporteur David Cormand, after his report on a more sustainable Single Market was adopted earlier this week with 395 in favour, 94 against and 207 abstentions. As part of the report, the Parliament calls on the Commission to grant consumers a "right to repair" for electronic devices and products.
Right to repair lobbyists praised the adoption earlier this week, with Chloe Mikolajczak, campaigner for the Right to Repair campaign saying that the Commission should take action their commitments to a green Europe. "The European Commission now needs to take this momentum and move forward swiftly in 2021 on an EU-wide repairability score for all electronic devices and repairability rules for computers," she said.
Greece to spend big on digital recovery. Greece plans to spend more than half of the 32 billion euros ($38 billion) it will get from the European Union's recovery fund on green and digital transformation projects, its deputy finance minister said on Wednesday (25 November).
Money
Le Maire to push Biden on digital tax. French Finance Minister Bruno Le Maire said he would press the new Biden administration in his first contacts with them on Monday (23 November) to quickly back an overhaul of international taxation of digital companies.
More French on Digital Tax. Later in the week on Wednesday, France confirmed on it will levy its tax on digital giants for 2020, following a warning by Economy Minister Bruno Le Maire in October that it would do so. With this decision, however, it risks US countermeasures at a time when it is scrambling for public money amid a devastating pandemic. EURACTIV's partner Ouest-France reports.
Crypto-assets inception impact assessment. On Tuesday, the European Commission has published an Inception Impact Assessment on the future revision of the Directive on Administrative Cooperation (DAC8). The revision aims to improve cooperation between national tax authorities, particularly in emerging areas such as crypto-assets.
Artificial Intelligence
UK charts biometrics for COVID recovery. Vaccination credentials verified through the use of facial recognition technologies could be used at the UK's borders in a bid to facilitate travel to and from the country.
The investigation by The Telegraph mentions that Cabinet Office officials have contacted banknote printers, including De La Rue, for the creation of holograph and security stamp documents to verify the identity of citizens who have tested negative for the virus.
Digital Justice
Parliament backs new 'digital justice' rules. On Monday, the European Parliament supported plans to establish the use of mandatory decentralized IT systems (composed of interoperable national IT systems) to exchange documents electronically cross-border in judicial cases. The new rules also promote the use of videoconferencing in court.
Media
Democracy Action Plan's moves against disinformation. EU ambassadors want the European Commission to adopt more stringent measures to tackle 'manipulative dissemination techniques' for disinformation across the bloc as part of the executive's upcoming Democracy Action Plan, according to documents obtained by EURACTIV.
Moreover, national representatives are also calling for the EU executive to work alongside stakeholders to "develop tools identifying disinformation" as a means to "make citizens aware of any concerns regarding the trustworthiness of the given information," the text, a series of conclusions adopted by EU ambassadors, states. Read more here.
Press freedom protesters clash with French police. Clashes took place in Paris on Saturday between the police force and protesters who defended press freedom and opposed a government bill currently being debated by France's National Assembly that would make it a crime to circulate an "image of the face or any other element of identification" of law enforcement agencies. Read more.
Index completes transfer to pro-Fidesz circles. Pál Szombathy, the editor-in-chief of Index, Hungary's formerly largest independent online news site, was sacked on Monday, while the Indamedia group – of which powerful businessman and Orbán-ally Vaszily Miklós owns half – announced that it will purchase the media outlet's shares, hvg.hu reported.
Most of Index's editorial team resigned this summer because of perceived loss of independence, in what was described as a devastating blow to the country's free press and media plurality. The former Index journalists have since launched a new independent news outlet, telex.hu, reports EURACTIV's Vlagyiszlav Makszimov.
How most Hungarian media helped discrimination. Media watchdogs have been sounding the alarm over the shrinking space for media pluralism in Viktor Orbán's Hungary. Discrimination of ethnic and social minorities has evolved in the country and the development of its media landscape played a role. Read the story here.
Jourova on media diversity. The under-representation of people with a minority racial or ethnic background in the media, including in media newsrooms themselves, remains a problem that needs to be addressed, and the European Commission is ready to help with funding, Commission vice-president Věra Jourová told EURACTIV in a written interview.
Commission opens infringement procedures. The European Commission has launched infringement procedures against 23 Member States and the United Kingdom for failing to enact the Audiovisual Media Services Directive. Read more.
Disinformation crackdown. Platforms committed in 2018 to a Code of Practice against disinformation, including changes to their algorithms based on 'Trustworthiness indicators'. As the EU prepares a Digital Services Act and Action Plans on democracy and on media, clearer references are required, write Marc Sundermann, EURACTIV's Christophe Leclercq and Paolo Cesarini.
Bulgaria's fake news struggles. While in most other countries experts blame disinformation on social media like Facebook or foreign powers such as Russia or China, in Bulgaria, the country's own mainstream media and politicians have contributed the most to spreading confusion and ignorance, write Julia Rone and Georgi Hristov.
Competition
UK Google review. The UK's competition regulator said on Monday (23 November) it was assessing whether a complaint about Google related to digital advertising warranted a formal competition law investigation.
Booking.com in Germany/the Netherlands. EU courts this week issued a preliminary opinion in a Booking.com competition case, finding that the platform (governed by Netherlands law) can be subject to proceedings under German competition law for alleged abuse of a dominant position on the market for intermediary services.
"We are disappointed with the decision of the European Court of Justice which puts at risk jurisdictional matters and contractual freedom. Booking.com is a strong believer in the single market while the judgment gives rise to forum shopping and diverging interpretations within the EU," a spokesperson told EURACTIV.
Rights
Harassment rules need digital update, unions say. Laws against workplace harassment must be updated to protect women working from home and facing forms of online abuse, the European Trade Union Confederation said earlier this week.
"The best way to achieve progress is for Governments to ensure the correct legal framework to tackle issues such as cyber-harassment, cyber surveillance, and to encourage employers to negotiate procedures with trade unions," ETUC Deputy General Secretary Esther Lynch said.
Coronavirus
Covid robots. The Commission has announced the purchase and provision of 200 disinfection robots that will be delivered to hospitals across Europe, in a bid to tackle the spread of coronavirus.
Lithuanian MPs vote against legalising remote work. Lithuania's newly elected parliament voted down amendments to legalise remote work, though an entire party group in the new ruling coalition had to self-isolate after coming in contact with the coronavirus and was thus not able to vote. Read more.
Poland makes interoperable app. Poland has joined Croatia, Denmark, Italy, Germany, Ireland, Spain & Latvia in the EU interoperability gateway for coronavirus applications. Track all of the bloc's apps here.
---
On my radar
Next week, the European Commission will be unveiling its Democracy Action Plan. Stay tuned for all the details.
What else I'm reading this week:
Apple is lobbying against a bill aimed at stopping forced labour in China (Washington Post)
Secret Amazon Reports Expose the Company's Surveillance of Labor and Environmental Groups (Vice)
Facebook plans charm offensive for Joe Biden (Financial Times)
Right-Wing Social Media Finalizes Its Divorce From Reality (The Atlantic)