Welcome to EURACTIV's Digital Brief, your weekly update on all things digital in the EU. You can subscribe to the newsletter here. 
"
This
regulation
will
specifically
target
large
digital
gatekeepers
defined
by
objective
criteria,
setting
out
a
clear
list
of
do's
and
don'ts
."
– Vice President of the European Commission Margrethe Vestager. 
Story of the week: Parliament Digital Services Act Votes. The European Parliament has overwhelmingly backed a series of reports which could have a profound impact on the future of the platform economy.
---
Also this week: EU cyber sanctions, Terrorist content spat, Euro Fatwa app, Huawei in Sweden, Facebook's oversight board, and more…
---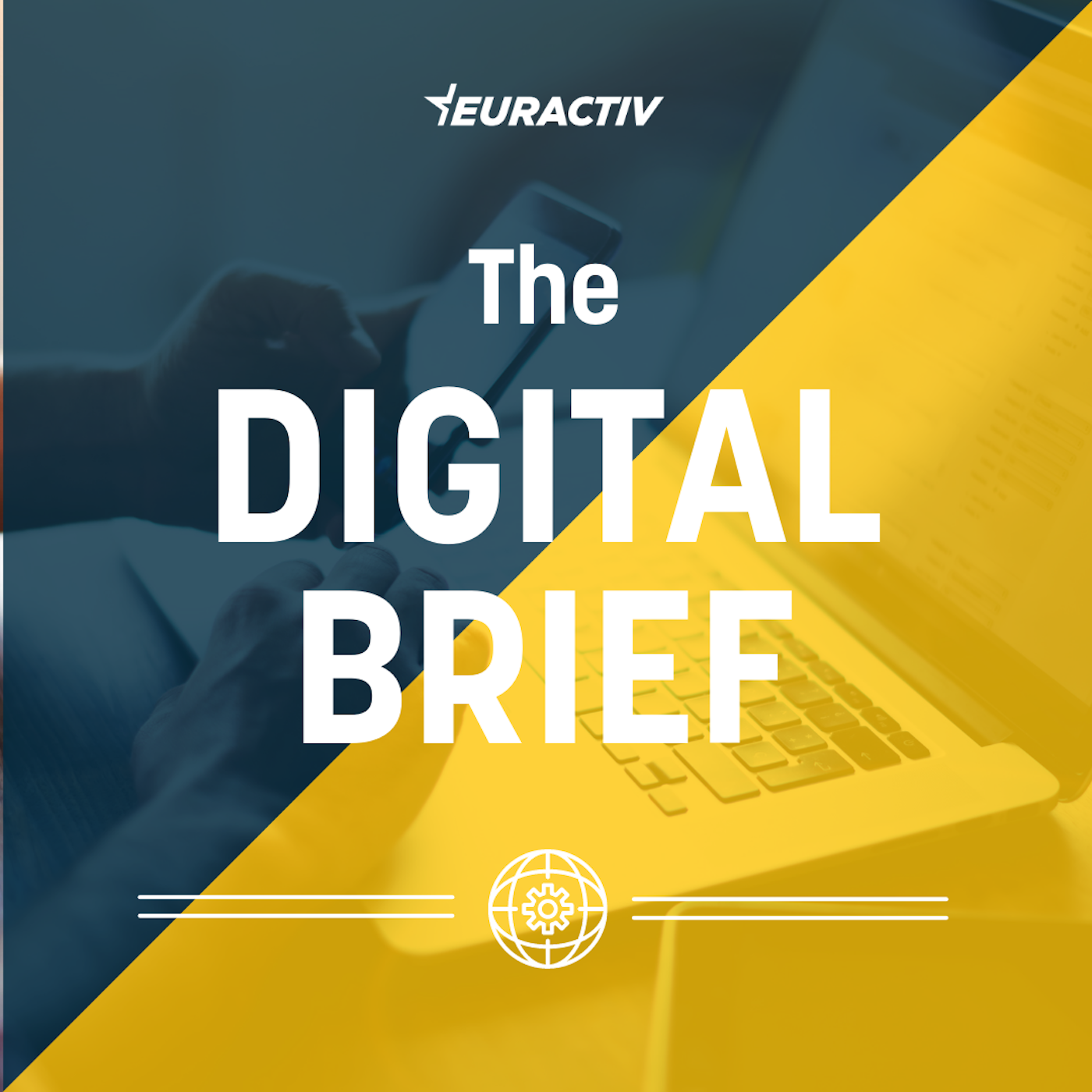 Parliament speaks out on Digital Services Act
And don't forget to subscribe via Spotify or Apple Podcasts. 
Three texts backed on Tuesday evening seek to establish Parliament's position on the future regulation of digital giants ahead of a package of measures that will be unveiled on 2 December by the European Commission.
Although the reports are not legally binding, they deliver the EU executive a clear message on Parliament's stance on the Commission's upcoming Digital Services Act (DSA). Parliament's position included a possible ban on targeted advertising, reporting procedures for illegal content and better detection of fraudulent vendors.
"This regulation will specifically target large digital gatekeepers defined by objective criteria, setting out a clear list of do's and don'ts in full compliance again, of course with international obligations," Commission VP Margrethe Vestager told MEPs earlier this week.
"We will also provide for a market investigation framework to address digital markets that may be prone to market failure and prone to the creation of new gatekeepers."
---
Helping people & businesses recover with technology 
Google is committed to helping 10 million people and businesses find jobs, digitise and grow through easy to use products and training to support Europe during the pandemic.
---
Platforms
Uber lawsuit. A group of gig workers in California is suing Uber for up to $260 million in damages, claiming that the firm has breached employment rights, reports The Washington Post.
Facebook Oversight Board. Yesterday, Facebook's Oversight Board announced that Facebook and Instagram users can now submit appeals on content removal. "Content that could lead to urgent, real-world consequences will be reviewed as quickly as possible," said Jamal Greene, Co-Chair of the Oversight Board.
Facebook's Dating App. Facebook announced earlier this week that it has rolled out its dating service app to Europe, a year after introducing it in the US.
EU Privacy activists were quick with their questions, with Johnny Ryan of the Irish Council for Civil Liberties asking whether a data protection impact assessment by Facebook had been carried out, and subsequently presented to the Irish Data Protection Commission.
Data
Facebook Vs Instagram. Ireland's Data Protection Commission (DPC) has launched two inquiries into Facebook after concerns were raised about the social network giant's handling of children's personal data on Instagram. "We've always been clear in our app that when choosing to set up a business account the contact information people shared would be publicly displayed. That's very different to exposing people's information," a Facebook spokesperson told EURACTIV.
Italian DPA probes Telegram. The Italian data protection authority has announced it has launched an investigation into messaging app Telegram for software that potentially "undresses" women.
Online terrorist content
Paty murder. The savage assassination of teacher Samuel Paty shows the extreme urgency of taking effective action, writes Claire Stam this week.
Renew-EPP clash. Paty's tragic murder has reignited a debate in Brussels as to how to unblock the impasse that has emerged in the ongoing negotiations on the EU's regulation against online terrorist content. Former Security Commissioner Julian King, who originally put forth the proposals, has been forthcoming in his support for the Council and Parliament to find a common position, as has Commissioner for a European way of life, Margaritis Schinas. For his part, in an interview with Le Monde this week, Internal Market Commissioner Thierry Breton said platforms should do more to combat hate speech online.
However, in the European Parliament, a spat has emerged between EPP and Renew, with the former accusing the latter of 'refusing' to negotiate on compromises to the Parliament's position. For their part, Renew has said that the group has 'no lessons to learn from the EPP.'
Euro Fatwa App. Amid this context, Google and Apple are coming under pressure to delist a Muslim Brotherhood-sponsored app, Euro Fatwa, that reportedly has the potential to act as a gateway for terrorism, reports The National.
TikTok ramps up hate speech detection. TikTok's content moderation teams are now working on means to better detect "evolving hateful behaviour, symbols, terms and offensive stereotypes."
Competition
Digital Markets Act to create delays? Rumours are surfacing in Brussels that the Commission's recently announced plans to employ the Digital Market Acts to branch the DSA and the New Competition Tool could present a diversion from the current framework as had already been set out in the executive's impact assessments, and would therefore need to be put forward by the Commission at a later date, two sources close to the matter told EURACTIV.
Google-Fitbit. Google has tweaked concessions aimed at allaying EU antitrust concerns about its $2.1 billion purchase of Fitbit, people familiar with the matter said, putting it on course to secure EU approval for the deal.
US DoJ Vs Google. The US government filed a blockbuster lawsuit accusing Google of maintaining an "illegal monopoly" in online search and advertising in the country's biggest antitrust case in decades — opening the door to a potential breakup of the Silicon Valley titan.
Digital policy agenda
Delays. The Commission has delayed its regulation on data governance, which will now be presented on November 11 (tbc). All other dates, including the December 2 goals for the presentation of the Digital Services Act and the Democracy Action Plan, are still on course.
2021 work programme. Elsewhere, the Commission has published its agenda for 2021, and digital policy wonks are in for a treat, with a legislative proposal for European e-ID and plans for improving the working conditions of platform workers to be presented in Q1. The executive will also put forward targets for 2030 as part of its digital compass benchmarks. Read about the rest of the year here.
Copyright
Malta developments. Malta is making progress in the transposition of the EU copyright directive, with a proposal being put forward from the Ministry of Education and Employment to reform the country's Copyright Act and bring it in line with EU rules, including on Article 17: neighbouring rights.
UK charts own path. Despite the UK not implementing the EU copyright directive, DCMS MP Julian Knight has suggested that the country may build its own framework, analysing how algorithms and the economics of streaming harm content creators. A call for evidence has been launched to find out more.
Telecoms
5G disinformation. A contingent of EU nations has pressed the Commission to urgently develop a strategy to counter disinformation related to 5G telecommunications networks, amid concerns that the bloc may miss legally-binding targets for the rollout of new infrastructure.
Huawei excluded from 5G network and bidding. Sweden's Post and Telecom Authority has decided – based on a recommendation by the Swedish Security Service (SÄPO) and the Defence Forces – to oust Chinese tech giant Huawei from existing networks and future 5G projects. The same decision applies to Chinese tech company ZTE. Read more.
Slovakia-US declaration. Slovakia has signed a joint declaration with the United States in order to strengthen cooperation in the development 5G networks.
Cybersecurity
Cyber sanctions. The EU has imposed sanctions on two Russian military officials for their part in a 2015 cyber-attack against the German parliament, which resulted in the theft of a significant amount of data.
Threat analysis. The European Union's cybersecurity resilience has been pushed to the limit of its capacities as an indirect result of the ongoing public health crisis, warned a new report from the EU's cybersecurity agency ENISA, published on Tuesday (19 October).
Portuguese Presidency 
eGovernment and digital skills. The incoming Portuguese Presidency of the EU says that one of its priorities for its six-month stint chairing the EU Council is to foster the uptake of digital tools for governments across the bloc and that 'significant' funds from the EU's recovery package should be allocated to this field.
Pedro Siza Vieira, Portugal's Economy Minister, also this week charted rapid digitization of the bloc's educational sector, as a means to contend with the increasing challenges of working and studying remotely, and to ensure that citizens across the bloc have the skills allowing them to be more mobile in the future jobs market.
Artificial Intelligence
AI reports. Earlier this week, MEPs adopted proposals on how the EU can best regulate Artificial Intelligence (AI), as a means to foster innovation, ethical standards, and trust.
Spanish Socialist  Iban García del Blanco urged the Commission to develop ethical standards that abide by a human-centric approach, while also safeguarding against bias and discrimination.
The text from German EPP MEP Axel Voss, calls for a future-oriented civil liability framework, making those operating high-risk AI strictly liable for any damage.
Meanwhile, French Renew MEP Stéphane Séjourné made clear that there should be an effective intellectual property rights system (IPR) in the EU's future management of AI, and that safeguards should be put in place for the EU's patent system to protect innovative developers.
Amazon lawsuit. Amazon has been accused of breaching Illinois' Biometric Information Privacy Act (BIPA) by conducting employee COVID-19 screening & using biometric tech without consent. The lawsuit has been brought by former Amazon employee Michael Jerinic.
Supercomputing
Breton-Atos. EU Commissioner Thierry Breton was not involved in the decision on the launch or the evaluation of the supercomputer tender won by Atos, of which Breton was CEO just before he became a Commissioner, an EU spokesperson told EURACTIV.com.
Disinformation
COMPROP. A little-known EU-funded project, COMPROP, supported by funds from the European Research Council, was set up in the wake of the UK's decision to withdraw from the EU, in a bid to survey the spread of false narratives online. The research project has unveiled some interesting practices on how political actors have used computational propaganda to spread malicious and misleading information. Read more here.
Media
Support for the media. The current EU budget negotiations risk squeezing programs like Creative Europe, with the same crumbs as before for the struggling press, write a group of MEPs, media experts and Christophe Leclercq, EURACTIV's founder, this week.
Coronavirus
German interoperability. The German Corona-Warn-App now also works in Italy and Ireland, and vice versa, and more countries will be added soon. However, some are being excluded from the outset because they use a central system, such as France. EURACTIV Germany reports.
France app. Meanwhile, France has relaunched an 'improved' version of its StopCovid app, after a poor take-up the first time around.
No right to telework. Luxembourg's government says it does not intend, for the time being, to give employees a "right to telework", after MPs at the Cercle Cité on Monday (19 October) discussed a petition signed by 5,842 people calling for the "right to telework" to be recognised. Read more.
---
On my radar
Next Tuesday, Commission Vice-President for Digital Margrethe Vestager will be grilled by Parliament's Internal Market Committee. 
What else I'm reading this week:
The Network: How a Secretive Phone Company Helped the Crime World Go Dark (Vice)
Does Palantir see too much? (New York Times)
Twitter and White House deny claims that researcher hacked Trump's account (The Verge)