Welcome to EURACTIV's Digital Brief, your weekly update on all things digital in the EU. You can subscribe to the newsletter here. 
"Summer is not lost."
–  European Commission Vice-President for Digital, Margrethe Vestager.

Summer of apps. Earlier this week, the executive's VP for Digital, Margrethe Vestager, suggested that coronavirus contact tracing apps could play a vital role in cross-border travel this summer.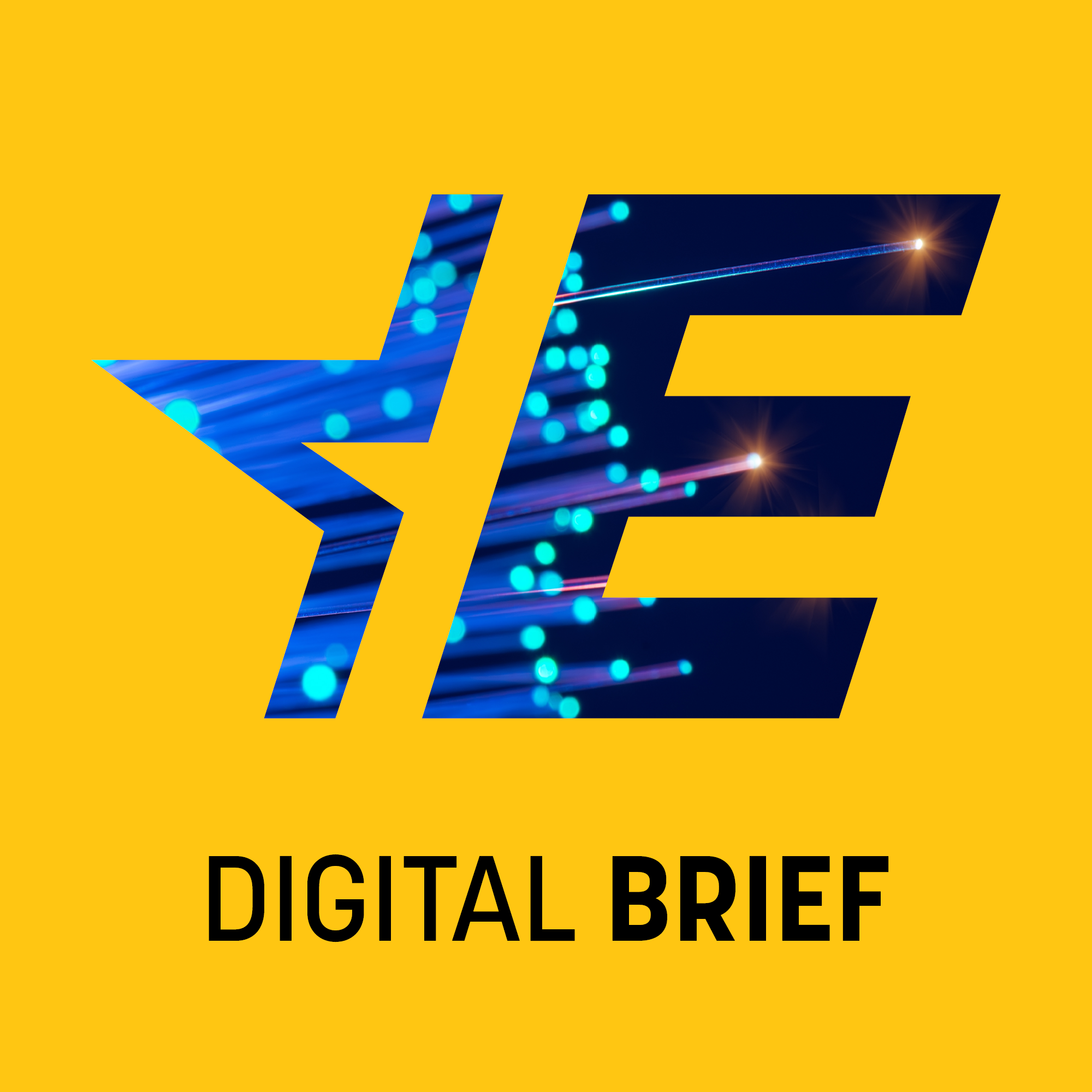 Digital Brief: Summer not lost
*Also this week*
Coronavirus apps latest, 5G delay warning, Hungary GDPR suspension, EDPB cookie advice, Facebook oversight board, COVID19 cyber-attacks, UK biometric concerns, Media Action Plan, and much more.
Coronavirus apps
Speaking to internal market MEPs earlier this week, Vestager said that without the use of contact tracing apps, the EU would find it very difficult to "open up to the degree that we would want to."
"We all hope that summer is not lost and that we will have a vacation."
In this vein, a readout from this week's meeting of EU telecoms ministers said that "ministers came to an understanding that the contact tracing apps would have high importance for the gradual relaxation of various national measures, including opening of borders."
The position of telecoms ministers in this regard comes after EU interior ministers recently noted the importance of coordinating the use of such contact tracing apps, because they "could contribute to easing or abolishing internal border checks and [the] potential lifting of entry restrictions on the external Union borders."
EU ministers are now calling for interoperability between the different systems across Europe after France and the UK have opted for centralised data storage architectures.
The French junior minister for digital, Cédric O, who attended the video conference meeting on Tuesday, announced earlier on BFM TV that trials of his country's 'StopCovid' app would take place next week, with a view to being rolled out nationally on 2 June, pending a debate and vote in Parliament.
UK app testing.  The UK's app has been tested this week at controlled locations at the Isle of Wight, and NHSX, the branch of the national health service overseeing the project, has announced members of its Ethics Advisory Board.
Speaking to Parliament's Human Rights Committee earlier this week, NHSX's chief executive Matthew Gould said the UK's app may have "unintended consequences" and that the system wasn't being optimised for privacy.
Italian tracking app almost ready. In a parliamentary hearing, the special commissioner for the emergency, Domenico Arcuri, has said that a mobile tracking app called 'Immuni', designed to trace the spread of COVID-19, will be launched at the end of the month, reports EURACTIV's Gerardo Fortuna. While the app will be voluntary and anonymous and will use a special Bluetooth technology, doubts remain over potential security and privacy breaches.
Rogue advisor. Tourists could be forced to install Austria's tracing-app "Stopp-Corona" developed by the Red Cross if they want to enter the country, Antonella Mei Pochtler, a close advisor to Chancellor Sebastian Kurz (ÖVP), told the Financial Times on Monday, despite the government repeatedly stating the app would remain voluntary. EURACTIV's Philipp Grüll reports that hours later, the health ministry denied that such an idea had ever been discussed, and emphasised, yet again, that using the app will remain voluntary.
Ireland opts for decentralised app. The Irish government has decided to back a decentralised model of data processing for its coronavirus app. The decision comes after meetings with Apple and Google, who are involved in building an app based on a decentralised approach. More from me here.
Europe's 'third way.' Writing in EURACTIV today, Former MEP Jean-Marie Cavada argues for 'a right to share, a duty to protect' approach to data sharing and privacy amid the current public health crisis.
5G
Vestager tells member states not to fall behind. Vestager has also this week urged EU telecoms ministers to "limit as much as possible" any delays to their 5G spectrum assignments, amid the current challenges to the industry brought on by the coronavirus crisis.
The news comes as the rollout of 5G mobile networks continues to face a number of setbacks in the EU, with a number of countries including Spain, Austria, Portugal, Poland and the Czech Republic all having pushed back spectrum frequency auctions.
Data Protection
Hungary suspension. The Hungarian government has announced plans to suspend its obligation to certain protections laid out in EU data protection law until the current 'state of emergency' period has been declared over, reports Vlagyiszlav Makszimov.
EDPB update. The European Data Protection Board has released new guidance on the GDPR, with two important updates. The first is that access to a website cannot be on condition of a "cookie consent agreement," while the second is the fact that the EDPB say 'scrolling' down a website cannot be considered consent for the processing of personal data.
Bulgaria tests scandal. The latest investigative report by EURACTIV Bulgaria's Valia Achchieva shows that the authorities are hiding the results of serologic tests which suggest that a large proportion of the population has already become immune to COVID-19. The findings shed light on blatant violations of EU data protection rules, related to the tests conducted by public authorities.
GDPR Review. An updated Commission timetable reveals that the review of the General Data Protection Regulation is now scheduled for June 3.
Platforms
No help for Amazon. The French government has rejected a request for partial unemployment 'aid' from US giant Amazon after the online retailer had been asked by a French court to reduce its activities following workers unions' claim that employee safety had not been guaranteed to protect them from the COVID-19 pandemic. EURACTIV France looks into why Amazon's request failed.
Facebook oversight board. Announced yesterday, the new Facebook oversight board will take decisions on what content should be allowed or removed online. Its membership is hugely significant in terms of FB's position on disinformation, political ads, & illegal content.
Facebook says that users "will be able to appeal to the Board in cases where Facebook has removed their content" but over the following months there will be the opportunity "to review appeals from users who want Facebook to remove content."
European representatives include a number of free speech advocates, such as:
András Sajó, Former Judge and Vice President at the European Court of Human Rights. He's ruled on free speech cases, erring on the side of freedom of expression. He's a self-styled "free-speech advocate."
Helle Thorning-Schmidt, ex-Prime Minister of Denmark and MEP. After the 2015 terrorist attack in Copenhagen, she said: "They want to violate our freedom of speech. . . . We have to understand what has hit us, but we must insist on acting as we do. Think and talk like we want to."
Alan Rusbridger, Guardian editor when the paper published the Snowden leaks. In 2014, he won the Tully Award for Free Speech & the European Press Prize.
Cybersecurity
COVID cyber attacks. The UK and US issued a joint warning on Tuesday (5 May) that hackers have been targeting the health sector hunting for information, including COVID-19 data and vaccine research. Benjamin Fox has the story.
Russian hacker. German prosecutors believe a 2015 hack attack on the country's parliament was carried out by the same Russian operative who a year later derailed Hillary Clinton's presidential campaign by breaking into her emails, the Sueddeutsche Zeitung reported.
Europol bust. Polish and Swiss law enforcement authorities, supported by Europol and Eurojust, earlier this week dismantled InfinityBlack, a hacking group that is involved in activities including the distribution of stolen user credentials, as well as creating and distributing malware and hacking tools.
Broadband
Elsewhere in telecommunications, EURACTIV has learnt that the European Commission will launch a review of its state aid policy with regards to the public financing of broadband networks across EU member states. The executive currently applies the 2013 Broadband Guidelines when deciding on staid aid financing of broadband networks.
EU sources informed EURACTIV on Tuesday evening that the Commission is currently preparing the groundwork for a public consultation and a study on the guidelines, which could result in a relaxing of the measures, allowing for more pubic investment into high capacity networks.
Artificial Intelligence
UK facial recognition advice. The Home Office's Biometrics and Forensics Ethics Group has published their 2018 Annual Report, highlighting concerns about the use of live facial recognition technologies by the UK police. Some of the recommendations in the report include greater public scrutiny of the metropolitan police force's use of facial recognition software, and trials of such technologies should "comply with the usual standards of experimental trials, including rigorous and ethical scientific design."
Meanwhile, earlier this week, the UK's Biometrics Commissioner Paul Wiles said the UK's surveillance landscape should take greater account of public interest, and also made the case for future legislation. Moreover, Wiles used the example of China to demonstrate how technology deployed in the pandemic can be used for new forms of social control.
"If we do not want to create a future in the image of China then we need to decide what kind of future do we want to create?," he said at the Westminster Forum earlier this week. "China has demonstrated how effective their technical means of control can be and also how it raises opposition and how brutal the response to such doubts will need to be.
Digital Services Act
'New competition tool.' The EU's bid to regulate online platforms, the Digital Services Act, is likely to address a number of competition issues related to the digital economy, possibly through a new competition tool, Margrethe Vestager said earlier this week.
Meanwhile, Parliament's Legal Affairs Committee presented its priorities in the area of civil and commercial law for the future Digital Services Act (DSA) earlier today, as part of S&D MEP Tiemo Wölken's draft report. The report recommends the establishment of a European Agency on Content Management, transparency reports on content management, and contractual rights including standards for a 'notice and action system' and an independent dispute settlement mechanism.
Disinformation
Orbán accuses EPP of spreading fake news. Hungarian Prime Minister Viktor Orbán sent a letter to the member party presidents of the European People's Party (EPP) group, in which he accuses his political opponents and allies alike of spreading fake news about the Hungarian coronavirus law, which enabled the government to rule by decree without set time limits. Vlagyiszlav Makszimov has the full story.
Disinformation announcement. An updated Commission timetable reveals that Vice-President for Transparency Věra Jourová and the Foreign Affairs Chief Josep Borrell will present a Communication on Disinformation in the context of COVID-19 on June 10.
Doctors take a stand. More than 100 doctors and nurses fighting the COVID-19 pandemic around the world have written to CEOs at Facebook, Twitter, Google and YouTube, urging them to issue fact-checked corrections to all people exposed to COVID-19 misinformation.
Media
China censorship. German newspaper Süddeutsche Zeitung reports this week that 17 words about the origin of the coronavirus in China were edited out from an op-ed by EU Ambassadors to China in the state newspaper China Daily.  The news comes just a week after the EU's foreign affairs chief, Josep Borrell, admitted that Chinese officials had "expressed their concerns" over the leak of a draft internal publication on disinformation.
'Innovative financial solutions.' The European Commission is mulling over plans to introduce 'new and innovative financial solutions' to support the sustainability of the EU's media sector amid the current health crisis.
Speaking in front of MEPs in the Parliament's Culture Committee on Monday afternoon (4 May), Internal Market Commissioner Thierry Breton and Innovation Commissioner Mariya Gabriel shed light on how the Commission will look to support the ailing EU media industry, which has been hit hard by the coronavirus outbreak on the continent.
On a related note, Breton confirmed that the Media Action Plan would be presented before the end of the year.
EURACTIV's Founder, Christophe Leclercq, who now heads the EURACTIV Fondation think tank, has been a vocal advocate of more support for the media. I caught up with him earlier this week, and you can hear more from our conversation in this week's podcast.
Leclercq painted a bleak picture for the future of the EU media sector as the industry continues to struggle against the economic fallout of the coronavirus.
"The risk is that the public space will be fed information, mainly by two actors. On the one hand, is social media and unregulated platforms," he said. "And on the other hand, state TV, which typically depends on government [funding]. This is not enough when we think about democracy in Europe."
Leclercq explains more in an op-ed published this week.
Brutal attack fuels calls to protect journalists. Four crew members of the satirical news show "Heute Show" were hospitalised after being ambushed by 20 to 25 masked individuals after filming on Friday (1 May) at a so-called "hygiene demonstration" in Berlin, which protests the country's coronavirus restrictions. Although some of the attackers had reportedly used metal rods, all hospitalised crew members have been discharged and are recovering well. EURACTIV Germany's Sarah Lawton looks into what happened next.
More threats against the media and journalists. The Regional Platform for Advocating Media Freedom and Journalists' Safety said it registered an increase in various forms of pressure and threats targeting media and journalists across the Western Balkans, especially in Serbia and Bosnia and Herzegovina. EURACTIV Serbia reports. 
---
On my radar.
---
What else I'm reading this week:
Events
Towards a new Marshall Plan for Europe – the role of ICT, May 8, Euractiv.
On the occasion of Europe Day 2020, join this EURACTIV online debate to understand the impact of COVID-19 on the Commission working plan and the implementation of the industrial strategy, and how ICT and digital infrastructure will help Europe to invest strategically in its future, from innovative research, to clean energy, to a smart circular economy, to transport systems of the future.
Featuring:
Maroš Šefčovič, Vice-President, Interinstitutional Relations and Foresight, European Commission
Emma Navarro, Vice-President, European Investment Bank
Eva Kaili MEP, Member, ITRE Committee, European Parliament
Abraham Liu, Chief Representative to the EU Institutions, HUAWEI