Welcome to EURACTIV's Digital Brief, your weekly update on all things digital in the EU. You can subscribe to the newsletter here. 
"It is no longer acceptable in our view that platforms take some key decisions by themselves alone without any supervision
."
– Prabhat Agarwal, Head of eCommerce Unit, European Commission. 
Top Story: The European Commission believes that it is "no longer acceptable" for social media giants to take key decisions on online content removals alone, following the high profile takedowns of US President Trump's accounts on Facebook and Twitter, the European Commission has said. Read on for more.
Podcast: This week, I delve into the EU Copyright Directive's transposition in Germany, where things are moving fast and the cabinet is due to adopt a text next week  – and yes, that does include a form of 'upload filters,' according to our correspondent in Berlin, Phillip Grull.
Don't miss: If you're late to the dawn of the new year, let me get you caught up with all the essential information with my 2021 lookahead in the world of EU digital policy.
---
Also this week: Latest on DSA in parliament, Jourová's fight for democracy, Germany's clampdown of the digital economy, Leave.EU not welcome in Ireland, 5G patchwork across the EU, Signal on the rise, Cyberattack on Finnish Parliament, and much more…
---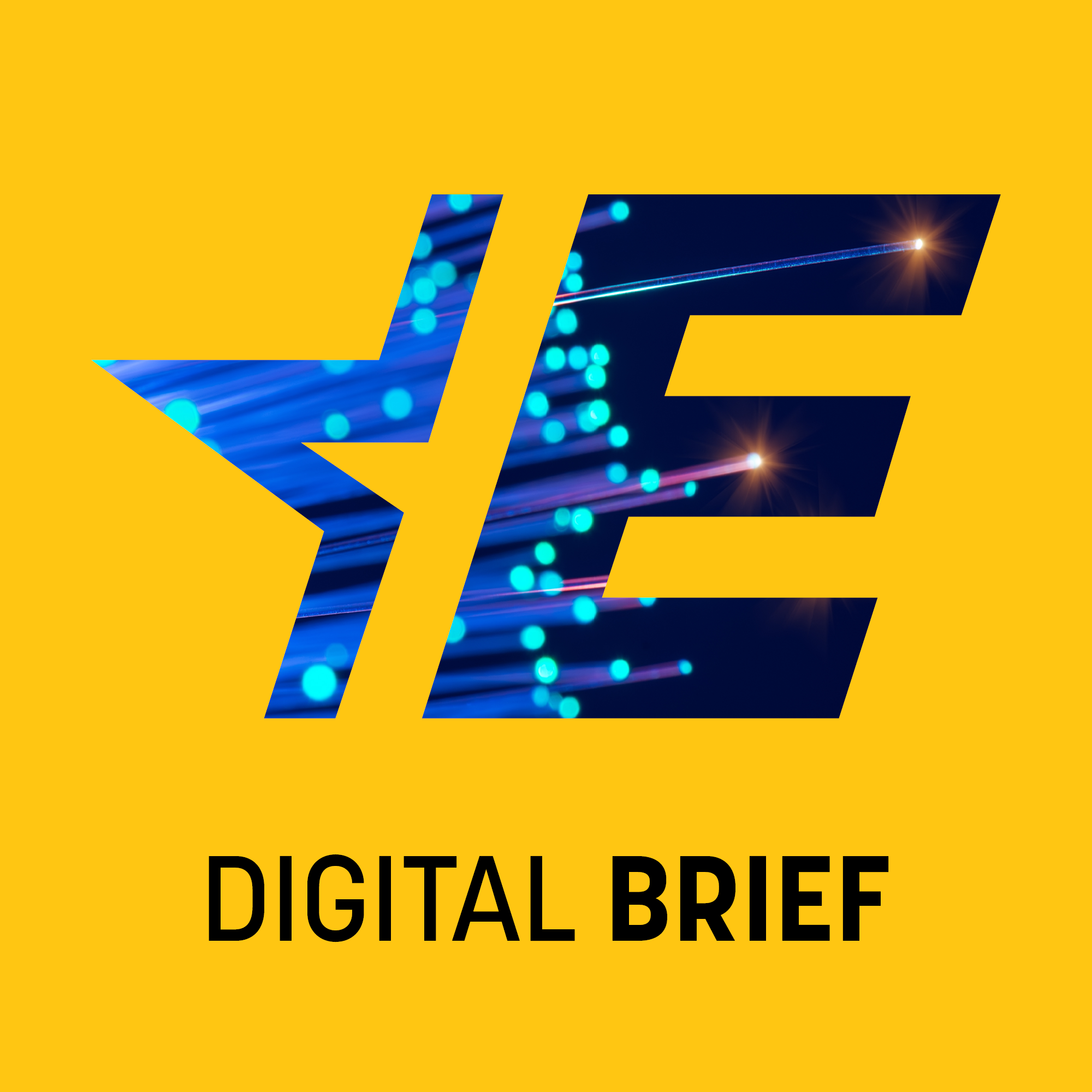 Digital Brief: Copyright in Germany
The European Commission believes it is "no longer acceptable" for social media giants to take key decisions on online content removals alone, following the high profile takedowns of US President Trump's accounts on Facebook and Twitter, the European Commission has said.
Trump's accounts have been suspended by the two platforms for inciting calls to violence ahead of the violent riots that hit Washington's Capitol Hill last week. For their part, the Commission believes that provisions set out in the Digital Services Act could go some way in ensuring that freedom of expression is preserved online.
This week, Chancellor Angela Merkel's office and French Finance Minister Bruno Le Maire joined in a chorus of European leaders who raised concerns about the takedowns.
"It is no longer acceptable in our view that platforms take some key decisions by themselves alone without any supervision, without any accountability, and without any sort of dialogue or transparency for the kind of decisions that they're taking," Prabhat Agarwal, an official who heads up the eCommerce unit at the European Commission's DG Connect told EU lawmakers on Monday.
"Freedom of expression is really a key value in this," he said. Read more.
Would DSA have quelled Capitol Hill riots? Moreover, Agarwal also told MEPs that should the EU's Digital Services Act have been in force this week, it may have helped to stifle the spread of harmful content leading up to the siege, as well as made platforms think twice about Trump's takedowns.
"I do believe that had the rules of the DSA been in place, platforms would have acted earlier with greater public scrutiny, also by researchers more consistently, would have also protected freedoms more effectively," Agarwal said.
Commission IMCO presentations. Here you can find the Commission's slides on the DSA and the DMA that were presented to MEPs earlier this week.
Platforms
MEPs raise concern after Capitol Hill riots. Lawmakers in the European Parliament have raised concerns at the role that social media played in the storming of the US Capitol in Washington, saying the EU's proposed Digital Services Act (DSA) should double down on the spread of conspiratorial material online.
"The riots in Washington have in large part been fuelled by online conspiracy theories so successful they have completely subverted the trust of many Americans in basic democratic institutions," said Kris Peeters a Belgian centre-right MEP, who led an initiative report on the Digital Services Act and fundamental rights last year. Read more.
Polish minister wants to forbid social media from banning users. Poland's justice ministry is preparing a "groundbreaking" bill that would forbid the administrators of social media websites from deleting posts and banning users in what appears to be a reaction to the latest decision by prominent social networks – including Twitter, Facebook, and Instagram – to suspend the private accounts of outgoing US President Donald Trump. Read more.
Jourová's fight for democracy. Even after US President Trump is gone, the underlying causes of division, mistrust, and frustration won't go away and Europe must future-proof itself against any risks to democracy – particularly in the online world, Commission Vice-President Věra Jourová writes in EURACTIV this week.
Twitter should not have deleted Trump's account, says Croatian MP. While Croatia felt another strong earthquake on Sunday, independent MP of the parliamentary faction of the right-wing Most Party, Maria Selak Raspudić, said "whatever you think about Trump's presidency and his indirect connection with the attacks on the US Congress, […] Facebook and Twitter censorship, more precisely the permanent deletion of his profile due to recent events, is something we all need to think deeply about," EURACTIV's partner, Jutarnji.hr, reported. Read more.
Parler protests. Parler LLC, a social media platform favoured by many supporters of US President Donald Trump, sued Amazon.com Inc on Monday (11 January), accusing it of making an illegal, politically motivated decision to shut it down to benefit Twitter Inc.
Portugal wants progress on hate speech. Portugal's government will foster "political and legislative steps" to combat hate speech, incitement to violence and the processes of radicalisation on social networks during its presidency of the Council of the European Union, the minister for foreign affairs said on Monday (11 January).
TERREG gets LIBE backing. Earlier this week, Civil Liberties MEPs supported with 54 votes in favour, 13 against, and 1 abstention new plans new instrument to address the dissemination of terrorist content online, in a move that will see pan-European removal orders issued from competent authorities of any EU member state. The measures now need to be approved by the full Parliament and the EU Council.
Digital Services Act / Digital Markets Act
Germany's clampdown of the digital economy. Germany is modernising its competition law to stand up to digital corporations. In the future, the Cartel Office will be able to act faster and tougher when companies dominate the market. Could Europe's Digital Markets Act learn from this? EURACTIV Germany reports.
IMCO Chair on next steps. We also caught up with the chair of the European Parliament's Internal Market Committee, Green MEP Anna Cavazzini, earlier this week, to hear a bit more about how events in Washington may influence Parliament's approach to the Digital Services Act.
"Twitter and Facebook have only adopted such a rigorous approach since it became clear that Trump would no longer be America's president," Cavazzini said, referring to the decision of both platforms to rescind Donald Trump's user accounts.
"There's always a fine line between stamping out harmful content and blocking legitimate statements that come from politicians. These are questions that we will now have to address as part of our talks on the Digital Services Act in the Internal Market Committee."
The file – along with the Digital Markets Act, which will tackle unfair competition in the digital economy – has been provisionally assigned to the Internal Market Committee, as the lead continent of MEPs to respond to the EU executive's proposal, Cavazzini confirmed.
However, the leadership of both files can be contested by a rival committee, should they feel better placed to tackle provisions set in the measures. Read more.
EPP/S&D DSA/DMA deal. Rumours circulating in Brussels suggest that should the Internal Market Committee get first dibs on both files, a trade-off could happen that would allow EPP to lead the DMA and S&D to take the DSA.
Saliba on DSA ambitions.  As part of an online event this week hosted by Access Partnership and Fourtold, MEP Alex Agius Saliba, rapporteur for the Internal Market Committee's initiative report on the Digital Services Act last year, said that while the S&D group in the European Parliament is yet to put forward any contenders to lead the new report from IMCO on the DSA, he believes that his experience in 2020 could lend itself well to a potential leadership role.
Appointment of trusted flaggers. Saliba also raised concerns on the appointment of so-called 'trusted flaggers' in the DSA. 'Trusted flaggers' will be able to report illegal content to which platforms will have to react with priority, but there have been concerns over the independence of such individuals.
Member states on DSA and DMA plans. In case you missed it, just before the Christmas break we published a comprehensive rundown of member state positions on the Digital Services Act and the Digital Markets Act. You can read our survey here.
MEP Kris Peeters moves on. Another name from last year's slew of Parliamentary reports on the DSA, EPP's Kris Peeters, has been appointed as the new vice-president of the European Investment Bank.
DSA and DMA are priorities for the Portuguese Presidency. Portugal's minister for economic affairs has said that Portugal intends to take forward negotiations on the Digital Services Act and the Digital Markets Law during the Portuguese presidency of the Council of the EU.
And if you are late to the new year catch-up, the Digital Services Act has been tabled in the Council at the Internal Market Working Party, and the Digital Markets Act will appear in the Competition Working Party.  Both files will fall under the COMPET Council.
Data
DPAs Vs Facebook. The adviser to the EU's top court has issued a recommendation to allow data protection agencies in any EU country to take legal action against Facebook or any other tech firm even if their regional headquarters are in a different EU state.
The recommendation was issued after Facebook sought to rebuff Belgium's privacy regulator in a data case by saying its European Union headquarters were in Dublin and so Ireland was the lead authority in the EU for the U.S. social media giant.
Schrems drops legal efforts against Irish DPA. Ireland has agreed to proceed with a 2013 complaint challenging Facebook's transatlantic data flows, Austrian privacy activist Max Schrems said on Wednesday, announcing he had therefore dropped legal action against Ireland's Data Protection Commission. Read more.
Signal on the rise. The number of new users installing messaging app Signal every day is on track to cross one million, putting it closer to levels seen by larger rival WhatsApp, following an update to the Facebook Inc-owned app's privacy policy.
Commission GDPR implementation report. The European Commission has published a report detailing the implementation across the EU for various provisions laid out in the GDPR, in particular covering children's concerns for information sharing services and the protection of personal rights.
Brexit
Leave.EU not welcome in Ireland. Following a recent EURACTIV report which disclosed ahead of the end of the Brexit transition period that the pro-Brexit campaign group Leave.EU migrated its domain name registrant address to a site in Waterford in the Republic of Ireland, there has been outcry emanating from the Irish Parliament.
One of the most dissenting voices has been Fine Gael MP Neale Richmond, who said on Thursday evening in the Irish Parliament that Leave.EU's "affiliation with dubious characters…merits serious concern." Richmond added that he wants the government to deliver a robust message that Leave.EU is not welcome in Ireland.
Artificial Intelligence
AI tech incompatible with democratic standards. Digital rights group EDRi has penned a letter to a group of EU Commissioners, calling for 'regulatory limits on deployments of artificial intelligence that unduly restrict human rights,' ahead of the EU executive's publication of the follow up to its Artificial Intelligence White Paper last year, which laid the groundwork for new rules against AI tech deemed to be of 'high risk.'  Of particular concern for EDRi is the use of biometric technologies, predictive policing applications, and the use of AI in border control activities.
Parliament told to consider risks of AI. MEPs have been urged to consider the 'significant risks' that next-generation Artificial Intelligence applications could entail, particularly with regards to discrimination, employment, and social exclusion. Experts from the European University Institute briefed members on Thursday about certain threats in terms of discrimination, employment, and data protection.
Cybersecurity
Cyberattack on Finnish parliament: 'a serious attack on democracy'. The cyberattack that targeted the Finnish parliament late last autumn had compromised parliamentary email accounts – including of Finnish MPs – whose exact number has not been disclosed, recent results of ongoing investigations have revealed. Read more.
FBI investigates FireEye mystery. The FBI is investigating a mysterious postcard sent to the home of cybersecurity firm FireEye's chief executive days after it found initial evidence of a suspected Russian hacking operation on dozens of US government agencies and private American companies.
Telecoms
5G patchwork across EU. EU nations are 'progressing at different paces' in terms of security protocols introduced by the European Commission in order to ensure the safety of next-generation telecommunications networks, the European Court of Auditors has said.
5G in Sweden. Telecoms operator Tele2 will partner with Finland's Nokia for the deployment of its 5G core network in Sweden and the Baltics, it said on Monday (11 January).
Huawei and Uighurs. A patent has allegedly been filed by Chinese telecoms giant Huawei, for a technology that identifies people of Uighur origin, reports the BBC.
Money
Commission's Digital Tax plans. A public consultation has been launched on the Commission's tireless attempts (once again) to introduce an EU-wide digital tax.
You may recall that the Commission last year pitched a digital tax as a means by which funds could be generated for the EU's recovery plans.
Attempts to introduce a bloc-wide digital services act faltered in 2019, following opposition from Ireland, Finland and Sweden and others to a planned 3% levy on companies earning €750 million in revenue, €50 million of which would need to be EU taxable revenue.
Media
Slovenian media. The Slovenian government said on Thursday (14 January) it had restored the financing of national news agency STA after Brussels warned against any attempt to pressure public media outlets.
Crime
Takedown operation in Germany. German police have taken down the "world's largest" darknet marketplace, whose alleged Australian operator used it to sell drugs, stolen credit card data and malware, prosecutors said Tuesday (12 January).
Coronavirus
Spanish health ministry to launch Whatsapp channel to fight vaccine disinformation. Spain's health ministry will soon launch a WhatsApp interactive channel to fight against disinformation regarding COVID-19 vaccines and thus help reduce the percentage of Spaniards who still refuse to get vaccinated. Read the full story.
COVID Passports. People who get vaccinated against COVID-19 in Poland will receive a confirmation document, a "vaccine passport", after having received a second dose of the vaccine, according to Polish deputy Health Minister Anna Goławska. Poland is the latest country to welcome the idea of a "vaccine passport" as many member states consider solutions to restart cross border travel. Read more.
Space
European space goals. Portugal's minister for science, technology and higher education, Manuel Heitor, on Wednesday (14 January) described space as a "critical resource" in the EU green and digital transition and in promoting "a new future for Europeans".
---
On my radar
I have an eye on next week's Parliamentary debates, particularly on plans to introduce a 'right to disconnect' in the EU. 
What else I'm reading this week:
Twitter CEO Jack Dorsey said the Trump ban reflected 'a failure' to police online discourse (Washington Post)
Airbnb cancelling and blocking DC reservations during inauguration week (CNBC)
Exclusive: Parler CEO says social media app, favoured by Trump supporters, may not return (Reuters)