Welcome to EURACTIV's Digital Brief, your weekly update on all things digital in the EU. You can subscribe to the newsletter here. 
"We will be trying to convince the Commission that such a moratorium might be useful."
– European Data Protection Supervisor Wojciech Wiewiórowski.
Artificial Intelligence. One question in the tech domain that has returned to the forefront of our minds this week is: how does Europe position itself with regards to regulating artificial intelligence?
*Also this week*
Privacy Shield, Gaia-X, TikTok complaint, DSA feedback, Google-Fitbit concerns, Facebook boycott, Commission skills agenda, 5G small antennas, UK CMA on platforms, and more….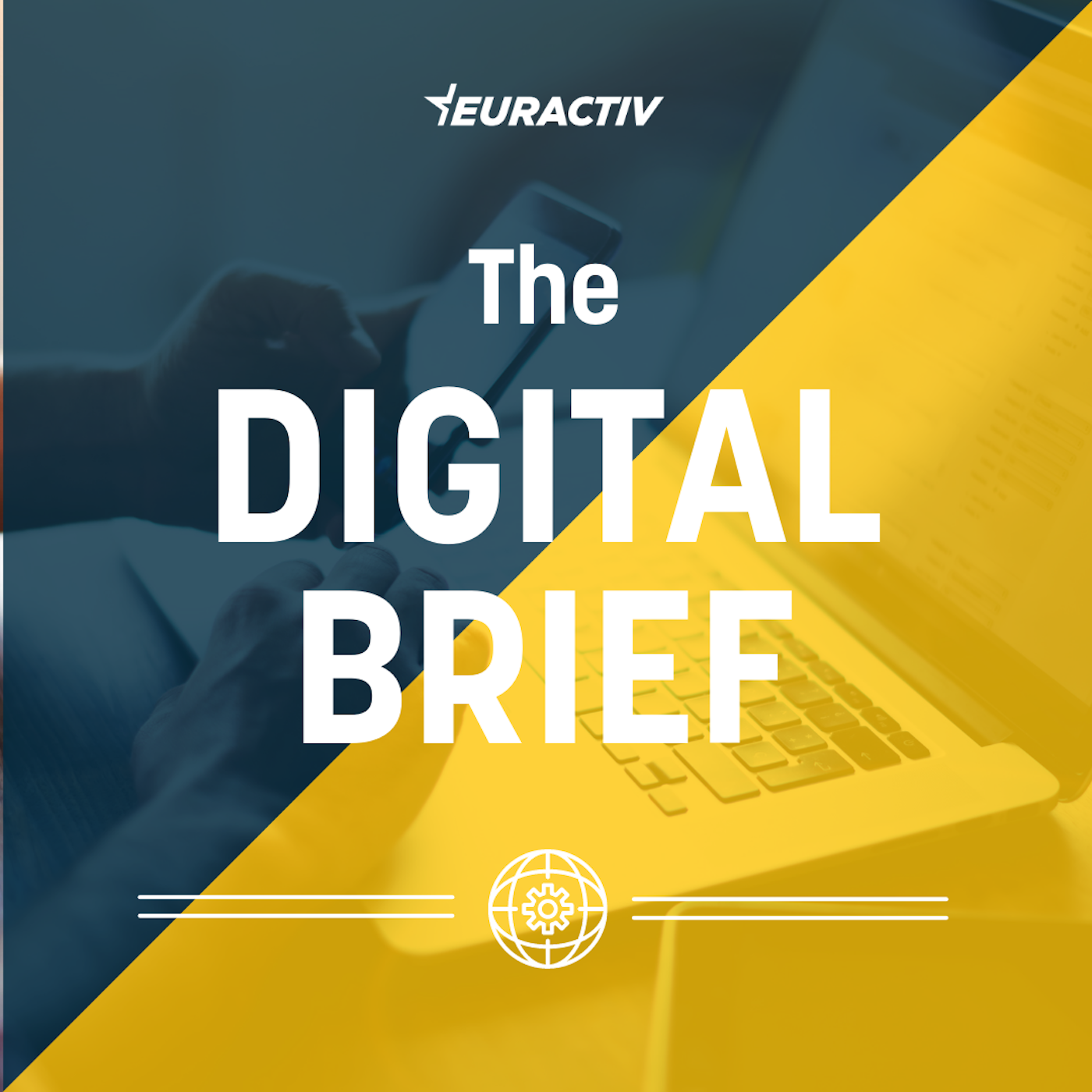 Digital Brief: The future of AI in Europe 
The EU's institutional data protection watchdog, the European Data Protection Supervisor (EDPS), said earlier this week that automated recognition technologies in public spaces should be temporarily banned.
The EDPS believes that applications that should be outlawed for a limited period of time include facial recognition technologies, but also software that captures "gait, fingerprints, DNA, voice, keystrokes and other biometric or behavioural signals."
EDPS head Wojciech Wiewiórowski said he will be "trying to convince the Commission that such a moratorium might be useful in many situations where the technologies are not mature enough or not discussed enough to open their use in public spaces".
Ahead of the official publication of the Commission's White paper on Artificial Intelligence in February this year, a leaked working document revealed that the Commission had been weighing up the possibility of introducing a temporary moratorium on facial recognition technologies in the EU.
However, the potential ban was later binned, despite longstanding concerns surrounding the deployment of facial recognition technology in Europe.
The state of play now is that the European Commission is mulling over feedback submitted as part of a public consultation on its White Paper. While this happens, US firms including IBM, Amazon and Microsoft have recently announced that they will ban the use of facial recognition technologies by law enforcement authorities.
On Artificial Intelligence technologies use by the police, European Commission's Vice-President for Digital policy, Margrethe Vestager said earlier this week that forms of predictive policing are 'not acceptable' in the EU.
Going back to the feedback received as part of the White Paper consultation, Germany, which has this week taken up its seat at the head of the Council, has stated that it is concerned by the fact that only AI applications with "high risk" have to meet special requirements.
Meanwhile, in the wider debate over Europe's bid to parallel its ethical principles with AI development on the bloc, Green MEP Alexandra Geese writes for EURACTIV this week that such a focus on ethics is obscuring an important consideration on hard regulation for AI technologies that erode fundamental rights.
Data 
Privacy Shield. The European Commission is preparing for the eventuality that the European Court of Justice (ECJ) may invalidate the EU-US data transfer agreement, known as the Privacy Shield, Justice Commissioner Didier Reynders has said.
Gaia-X. The European Cloud infrastructure initiative Gaia-X will play a "central role" in the EU's digital transition as it charts its recovery out of the coronavirus crisis, Germany's Economy Minister Peter Altmaier has said.
Dutch DPA on TikTok. The Dutch Data Protection Authority has opened up a case against the video-sharing social media platform TikTok to determine whether it is compliant with EU data protection rules.
EU-UK data flows. Data needs to continue to flow between the UK and the EU. The EU should limit safeguards to only those needed to protect personal data, writes Andrea Giuricin, Transportation Fellow at the Consumer Choice Center, in an op-ed this week.
Cybersecurity
Czech Cyberattacks increase. The number of cyber incidents increased by one-third during the COVID-19 pandemic in the Czech Republic, Karel Řehka, director of the Czech National Cyber and Information Security Agency (NCISA), said during a security conference held in Prague on Thursday (25 June). About half of these cases involved data encryption through blackmailing programs (ransomware), the director added.
According to Řehka, the Czech Republic has so far been lucky to avoid being hit by serious global cyberattacks and other incidents but he cautioned that "it will not last forever." In his view, the pandemic was useful in drawing the attention of managers and politicians to the issue of cybersecurity, as hospitals in Czechia are often targeted by cyberattacks, report's EURACTIV's Lukáš Hendrych.
Digital Services Act
Stakeholder feedback. Responses to the consultation on the digital services act have been coming in thick and fast from various stakeholders, including Google, Deutsche Telekom, Apple and Facebook. Feedback from the two public consultations can be read here and here.
Competition
Google-Fitbit. Today, 20 global NGOs have put their names to a common statement highlighting 'serious concerns' about the planned takeover by Google of fitness-tracking company Fitbit. Director-General of The European Consumer Organisation Monique Goyens said: "By giving Google access to Fitbit's exceptionally valuable data and data collection capabilities, the deal could further boost Google's immense power in digital markets."
"In particular, the deal risks strengthening Google's already dominant position in markets such as online advertising and facilitating its expansion into multi-trillion dollar global digital healthcare markets to the detriment of other innovative players," she added.
5G
5G small antennas. Earlier this week, the Commission adopted an implementing regulation on small-area wireless access points, or small antennas, important for 5G network deployment of 5G networks. The Implementing Regulation defines the physical and technical characteristics of those small cells, which are exempted from any individual town planning permit or other individual prior permits.
Platforms
Amazon strikes. Workers at six Amazon sites in Germany went on strike Monday (29 June) in protest over safety concerns, following the news that some staff at logistics centres had tested positive for coronavirus, labour union Verdi said over the weekend.
Facebook boycott. Organisers of a Facebook advertising boycott campaign that has drawn support from a rapidly expanding list of major companies are now preparing to take the battle global to increase pressure on the social media company to remove hate speech.
UK Competition Authority on platforms. The UK government must introduce new measures to check the dominance of tech giants Google and Facebook in digital advertising and help make space for other players, Britain's competition watchdog said on Wednesday (1 July).
Prime minister victim of hoax tweet. Finnish Prime Minister Sanna Marin was framed for commenting on the recently published book "The Room Where It Happened", written by former US National Security Advisor, John Bolton, and for ridiculing US President Donald Trump in a tweet that went viral but was soon proved to be a hoax. EURACTIV's Pekka Vänttinen has the story.
TikTok. Chinese video-sharing platform TikTok has said that its Ireland branch "has become responsible for maintaining users' privacy and safety in Europe."
Digital Skills
New targets. The European Commission has laid out ambitious new goals for upskilling and reskilling its citizens by 2025, including the objective of ensuring that 70% of the EU adult population has basic digital skills, as part of its revamped Skills Agenda.
Online multilingualism. Increased reliance on digitalisation could help to preserve minority languages despite the English language dominating online, Czech MEP Michaela Sojdrová has told EURACTIV in an interview.
Digital Future
Rapid development is key. The EU must deploy large-scale projects quickly or risk missing the next tech wave carrying us into the 'New Digital Era', writes S&D MEP Eva Kaili.
Coronavirus
EIT funds unlocked. A €60 million Crisis Response Initiative fund has been unlocked by the European Institute of Technology to aid with innovative technological responses to the coronavirus crisis. "Thanks to the EIT's funding, hundreds of innovators and companies will be given the opportunity to participate in the collective effort to overcome this crisis," said Mariya Gabriel, European Commissioner for Innovation, Research, Culture, Education and Youth.
Blockchain
Blockchain funding. In another tech spending spree, the European Innovation Council (EIC) Prize on Blockchains for Social Good has awarded €5 million to six winners selected in a call to identify scalable, deployable and high-impact blockchain solutions for societal challenges. "
"Participation from 43 countries in the Prize on Blockchains for Social Good has shown us the potential to address local and global challenges with blockchain technology that offers decentralised, trusted and transparent solutions," said Internal Market Commissioner Thierry Breton.
Digital Tax
Hinder Innovation? The European Commission wants to create a Europe fit for the digital age. But its digital tax proposal goes in the opposite direction, argues Swedish EPP MEP Jörgen Warborn.
Media
German Presidency. The new German Presidency has been urged by media lobby Reporters Without Borders (RSF) "to defend journalists' safety, take measures to combat the erosion of the rule of law, and support the media, which have been badly hit by the coronavirus crisis."
Kyrgyzstan media freedom. The Renew Europe group in the European Parliament have called on Kyrgyzstan President Sooronbay Jeenbekov to reject the Manipulation of Information draft law that could result in restrictions to freedom of media.
EEAS calls Russia disinformation 'laughable.' The European External Action Service's disinformation-fighting unit, EUvsDisinfo, have described a number of Kremlin-sponsored stories this week as 'absurd' and 'laughable.' These include reports that Facebook uses Ukrainian Nazis to fight Russia or that the US will turn Crimea into a nuclear desert.
Borissov investigation. Iratxe García, Spanish MEP and S&D leader, sent a letter to the President of the European Parliament David Sassoli on Tuesday (June 30th) calling for an investigation into alleged threats by Bulgarian Prime Minister Boyko Borissov to MEP and former investigative journalist Elena Yoncheva, reports EURACTIV's Kalina Angelova.
---
On my radar
Tomorrow (Friday 3 July), Commission Vice-President for Digital Margrethe Vestager is delivering a keynote speech on the final day of Forum Europe's Digital Services Act week.
What else I'm reading this week: