Welcome to EURACTIV's Digital Brief, your weekly update on all things digital in the EU. You can subscribe to the newsletter here. 
"We are presenting to all of you perhaps the most important digital aspiration of Europe in a generation."
–  Peter Altmaier, German Economy Minister, Thursday 4 June.

GAIA-X. France and Germany's bid to create a European cloud infrastructure ecosystem to stave off US and Chinese competitors in the data business was launched today, after Ministers Bruno Le Maire and Peter Altmaier revealed more on their ambitious Gaia-X project.
*Also this week*
COVID apps in Italy & Austria, Digital Services Act latest, digital tax calls, right to repair setback, Artificial Intelligence EU border tech, and more…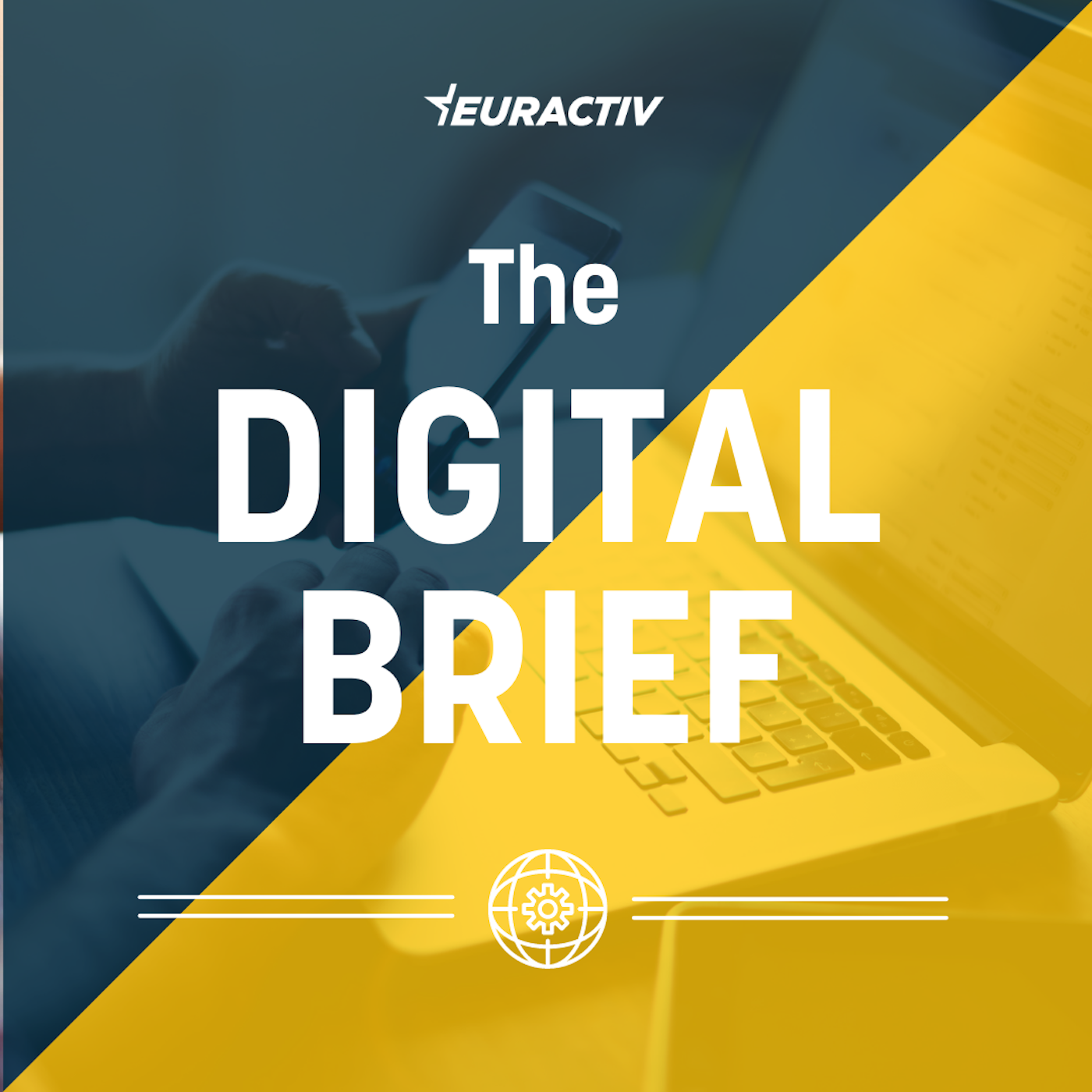 Digital Brief: The Gaia-X generation
---
On Thursday (4 June), German Economy Minister Peter Altmaier called the launch of the EU's data infrastructure project, which will initially feature 11 French and 11 German firms, "the starting point of a European data ecosystem," allowing for interoperable data exchange between a range of sectors.
The initiative will set European standards for data storage, and will also function as a platform for businesses to search for data storage providers, in addition to offering a secure environment for the cross-business sharing of data in Europe.
For his part, France's Le Maire noted that the essence of the project was about European sovereignty. "We are not China. We are not the United States. We are European countries with our own values," he said on Thursday.
However, that does not mean the door is completely closed to US firms for a certain level of involvement, despite the association itself featuring European companies and being governed by Europeans. Altmaier noted that firms from outside the EU will have to abide by the principles of the project, which include openness, interoperability, transparency, and trust, in order to be involved. 
"In my talk with American companies, there is a real chance that Gaia-X standards could become a gold standard in cloud services around the world," Altmaier said.
And indeed, despite the project being billed by the EU as a European enterprise forming part of Commission President von der Leyen's goal of achieving digital sovereignty, US firms had previously highlighted a willingness to take part.
Microsoft revealed earlier this year it has been holding talks with the German economy ministry over whether the company could be contracted as a supplier for Gaia-X.
A spokesperson from the company told EURACTIV at the time that "in the cloud age, however, we think it is wrong to define sovereignty along territorial borders," adding that the company is "convinced" that it can offer the "appropriate technological architecture" to ensure Europe's coming cloud infrastructure is protected from unauthorised access from malicious actors.
For their part, industry bodies have reacted positively. "Europe's digital single market and European data protection values require a high performance, secure and trustworthy cloud infrastructure that benefits all users," said Alban Schmutz, chair of CISPE, the association of cloud infrastructure services providers in Europe.
The project will get fully off the ground in early 2021, with first proofs of concept being available towards the end of 2020.
Artificial Intelligence
Border tech. The European Union's ICT agency for internal security and border control, eu-LISA, has signed a framework contract for a new biometric matching system which aims to create a database of fingerprints and facial images of more than 400 million third-country nationals by 2022. Read more here.
Google hits out at EU AI measures. Google has responded to the European Commission's white paper on artificial intelligence, warning against too heavy a regulatory framework against advanced technologies, reports Bloomberg.
Consumer protection study. A new study request by the European Parliament's Internal Market and Consumer (IMCO) committee has been published, which examines the new challenges and opportunities for digital services that are provided by AI, particularly with regard to consumer protection, data protection, and providers' liability.
Digital Services Act
The European Commission has launched public consultations on its long-awaited Digital Services Act package, and at the same time called for feedback on the possibility of a new competition tool to address market imbalances in different sectors, including digital.
"We are asking for the views of interested citizens and stakeholders on how to make a modern regulatory framework for digital services and online platforms in the EU," read a statement from Commission Vice-President for Digital, Margrethe Vestager.
"Many of these questions impact the day-to-day lives of citizens and we are committing to build a safe and innovative digital future with a purpose for them." Read more here.
Micro-targeting. Meanwhile, in a Mozilla event on Thursday (4 June) on micro-targeting in the context of the Digital Services Act, Legal Affairs committee rapporteur for the Digital Services Act initiative report, Tiemo Wölken MEP said that the spread of harmful content online is "a by product of current advertising business practices."
Wölken added that his draft report targets the micro-targeting business model. "I am aware that this will be contested, but it's important to know that I do not want to ban advertising in general, but I believe that micro-targeted advertising should be banned, or at least users should have the option of opting out of micro-targeting."
DSA for the future. A series of studies requested by the IMCO committee published this week lay out predictions for digital services in the next one to ten years and offers recommendations for MEPs in preparation for the Digital Services Act. More broadly, IMCO have also requested further research on the e-Commerce ecosystem.
Coronavirus
COVID-19 app launches in four regions. The trial of "Immuni", the Italian mobile app to track the contacts of people who have tested positive for COVID-19, was officially launched on Monday (1 June) in the regions of Apulia, Abruzzo, Marche and Liguria, reports EURACTIV Italy's Valentina Iorio.
Once installed, the user will be required to enter data, such as their town of residence, and the system will work automatically so that codes generated automatically and anonymously can be exchanged between smartphones. The app was approved on Monday by the government because of "the complexity of the system and the number of subjects potentially involved", as well as "a series of measures aimed at strengthening the privacy of the persons who will download the app."
Government finally promotes COVID-19 tracing app. Austria's COVID-19 tracing app known as "Stop-Corona" developed by the Austrian Red Cross was again endorsed by the government  – after being one of the first of its kind in Europe – on Tuesday (2 June), reports Philipp Grüll. However, during a press conference, Health Minister Rudolf Anschober (Greens) said "discussions about mandatory use are off the table", but nevertheless emphasised the app's importance for opening up the country further.
Although the app had got off to a good start, an increasing number of people began to have concerns about their privacy, particularly after conservative ÖVP-politicians showed support for the app's mandatory use in early April. Since then, the app has vanished from the government's official information and Gerry Foitik, federal commander of the Austrian Red Cross, has repeatedly voiced frustration with the political communication surrounding the app.
Germany code. Developers behind Germany's official coronavirus contact tracing app released the source code for the software over the weekend.
EPP takes China stand. EPP Chair Manfred Weber and Vice-Chair Esther de Lange have written to Commission Vice-President Vestager, calling on her to "step up efforts to counter hostile behaviour from state-owned Chinese firms trying to acquire crisis-hit EU companies for their key technologies, infrastructure, expertise."
Cybersecurity
NATO. Members of the Alliance have released a statement condemning "destabilising and malicious cyber activities directed against those whose work is critical to the response against the pandemic, including healthcare services, hospitals and research institutes."
The move comes a week after the European Commission placed a renewed emphasis on the cybersecurity of Europe's critical infrastructure, with a new proposal forthcoming as well as a revamped cybersecurity strategy, as part of the recent economic recovery package.
EU sanctions. The EU is preparing to issue sanctions against a group of Russian hackers for their part in the 2015 cyberattack against the German Bundestag, reports Politico.
UK NIS Review. In the UK's post-implementation review of the implementation of the EU's NIS Directive, DCMS find that there is "a need to ensure that regulatory authorities have an effective cost recovery mechanism" and that operators of essential services "can make use of a robust but simplified system for appeals."
"To drive change, a clearer and more effective enforcement regime is needed, achieved by refining the current provisions around notices, penalties, and thresholds," the review adds.
Platforms
Snapchat hits out at Trump. Snapchat has said that it will stop promoting US President Donald Trump's posts, because it refuses to "amplify voices who incite racial violence and injustice." The decision comes after Twitter placed hit several of the President's tweets under similar circumstances. The move places more pressure on Facebook, who have decided not to censor Trump's posts.
5G
UK. British officials have discussed supplies of 5G networking equipment with companies in South Korea and Japan as part of a bid to develop alternatives to China's Huawei a person with knowledge of the matter told Reuters.
Conspiracy theories. Meanwhile, EU nations banking on 5G to boost economic growth are eager to tackle conspiracy theories linking the wireless technology to the spread of the novel coronavirus that have seen masts torched in several places.
Canada. In Canada, TELUS and Bell Canada have partnered with Sweden's Ericsson and Finland's Nokia Oyj in order to build the country's 5G telecommunications network, deciding against working with China's Huawei.
Ericsson. More good news for Ericsson this week, as Telefonica Deutschland announced that it will build its 5G core mobile network in Germany using equipment from the company, saying the choice of the Swedish supplier would safeguard the security of its next-generation services.
Internet Protocol
Commission on Internet Protocol. Staying with Huawei, following their proposal on a 'New IP, Shaping Future Networks' put forward by the company in the International Telecommunications Union (ITU), the EU's Internal Market Commissioner Thierry Breton has said that such changes to the internet protocol "should take place primarily in the relevant Internet standards bodies, based on a decision-making process that is transparent, bottom-up and open to all stakeholders."
"The Commission is considering to propose a EU position on key issues at the forthcoming World Telecommunication Standardisation Assembly (WTSA) taking place in India," Breton added.
Digital Tax
G7 Call. France's Economy Minister Bruno Le Maire and Italy's Roberto Gualtieri meanwhile highlighted the importance of establishing in international framework for the taxation of digital giants, following a call with G7 ministers yesterday.
Spain stand off. Spain's plans to tax tech companies' revenues does not discriminate against any country, a government source told Reuters on Tuesday (2 June) after the United States opened a probe into such taxes or proposals by its various trading partners.
Right to Repair
Norway's Supreme Court has upheld a decision by the Court of Appeal, ruling in favour of US tech giant Apple and their claim that an independent smartphone repairer had breached trademark rules by using cheaper repair parts. The decision has sparked an outcry from 'right to repair' activists. Read more here.
Meanwhile, Apple has come under more heat recently, after the  California app tracking maker Tile said that the company was obstructing easy access and use of its product, in comparison to Apple's own application, reports the Financial Times.
Media
The European Digital Media Observatory (EDMO) project announced the beginning of its work this week, which will support the creation and work of a multidisciplinary community composed of fact-checkers, academic researchers and other relevant stakeholders.
The group will "collaborate with media organisations and media literacy experts to better understand and limit the phenomenon of disinformation and increase societal resilience to it."
Space
Elon Musk's company's success in becoming the first private venture to launch humans into space prompted the head of Europe's SpaceX-equivalent, Arianespace, to claim on Sunday (31 May) that his firm is capable of the same feat, reports Sam Morgan.
ICYMI. The Commission's GDPR review has been yet again postponed. This time to June 24.
---
On my radar.
A busy day for tech in the Parliament's internal market committee on Monday, with debates on several Digital Services Act reports, as well as Artificial Intelligence in the context of IP and n the cultural sector. Justice Commissioner Didier Reynders will also be making an appearance.
---
What else I'm reading this week: