Welcome to EURACTIV's Digital Brief, your weekly update on all things digital in the EU. You can subscribe to the newsletter here. 
"This does not make us an arbiter of truth."
–  Jack Dorsey, Twitter CEO.

Trump Vs Twitter. As Europe readies itself for a public consultation on the upcoming Digital Services Act, US President Donald Trump has adopted a no-holds-barred approach to social media this week, threatening to impose strict regulation or close down Twitter after the platform fact-checked one of his tweets.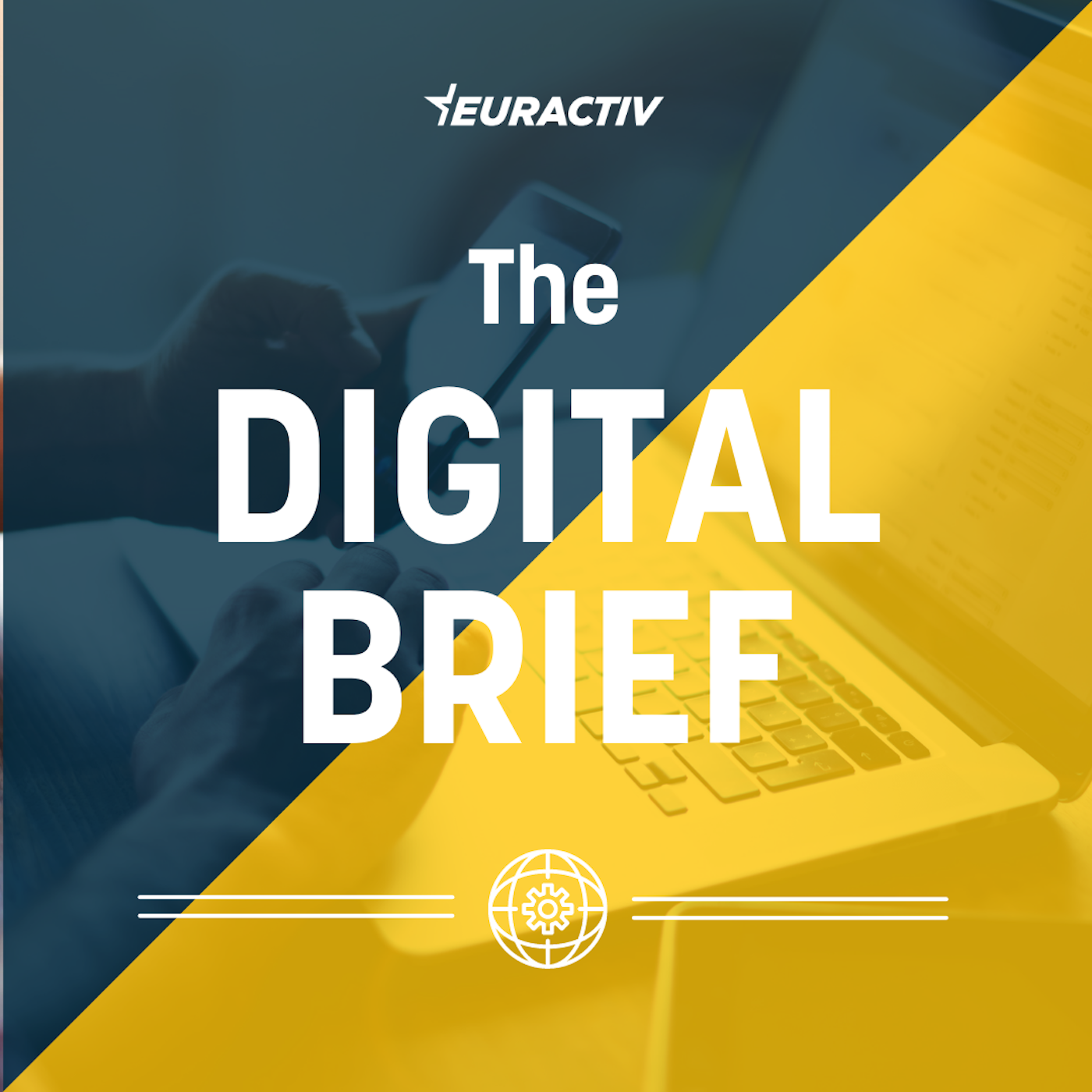 Digital Brief: Trump Vs Twitter
*Also this week*
Digital Services Act, Digital in the Recovery, New proposals for cybersecurity, NIS revision latest, Belgium's smart cameras, StopCovid in France, Scottish drones, & much, much more….
---
A message from EURACTIV. Journalism that covers the EU in a clear, unbiased way is critical and should not be behind a paywall. We remain committed to providing our content, like this newsletter, for free.
News revenue has been impacted heavily by the current crisis. Today, we are asking you to consider making a contribution to EURACTIV in support of our editorial work and this newsletter.
---
News broke this morning that US President Trump is set to sign an executive order on social media companies later today. Facebook's Mark Zuckerberg has weighed in on the debate, after Twitter decided to put a fact-checking notice against one of Trump's Tweets.
"I think a government choosing to censor a platform because they're worried about censorship doesn't exactly strike me as the right reflex there," Zuckerberg said in an interview with Fox News.
Twitter CEO Jack Dorsey had previously said that the platform's recent decision does not make it an 'arbiter of truth.'
"Our intention is to connect the dots of conflicting statements and show the information in dispute so people can judge for themselves," Dorsey Tweeted.
Digital Services Act
Public consultation. While the US plays to form in advocating the freedom-of-speech line, the EU is readying sweeping new rules to regulate the online ecosystem for offensive content, disinformation and political advertising, as part of the Digital Services Act scheduled for Q4 this year.
Speaking as part of a panel with the trade association Digital Europe on Thursday, Commission President von der Leyen's digital advisor, Anthony Whelan, said that we shouldn't be surprised if the public consultation reaches us "in the very near future."
LIBE debate. The Civil Liberties initiative report on the DSA, drafted by EPP MEP Kris Peeters was debated on Monday (25 May). Peeters noted how his report supported maintaining the foundations of the e-Commerce directive, including the prohibition of general monitoring obligation, limited liability exemptions, and the internal market clause.
As an extension of this, he supported the idea of the DSA including proactive measures for illegal content, as well as the establishment of an independent oversight body.  However, S&D Shadow Marina Kaljurand, said she had concerns about the use of automated tools for proactive measures, while the GUE group's Cornelia Ernst also opposed the idea of automised filters and also raised concerns on the independent authority.
In the Internal Market committee, meanwhile, which is responsible for drafting the main Parliamentary report, the Greens' Shadow Alexandra Geese has summarised her thoughts in a recent blog post here.
Digital Recovery. Under the Commission's revised MFF and new recovery fund proposal announced yesterday, which aims to assist the continent economically as it writhes with the aftereffects of the coronavirus, Digital Europe, the EU's capacity building digital programme, is now slated to get €8.2 billion over the next budget timeline.
Meanwhile, Horizon Europe, the EU's research and innovation funding framework will receive €94.4 billion – €13.5 billion of which would be sourced from the Commission's Next Generation EU recovery fund, which in effect allocates around €81 billion for the programme – a markdown from the original proposal of €86 billion.
In order to finance the €750 billion Next Generation fund, the Commission is considering a range of sources – including the option of bringing back Europe-wide plans for a digital services tax in order to finance the new spending. 
In terms of digital priorities, the Commission say that the coronavirus outbreak "has exposed certain vulnerabilities of the EU, such as excessive dependence on imports of critical goods and services."
The bloc should therefore 'strive' to achieve digital autonomy across a number of fields, the Commission says, which in the digital domain include 5G, quantum communication infrastructure, and cybersecurity.
Digital Dutch. Ahead of the announcement, the Netherlands produced a paper on digitalisation in the EU recovery strategy, highlighting the importance of investment in key technologies, digital skills, and high EU standards for privacy and cybersecurity.
Smart camera surveillance in Belgium. Belgium's railways are testing smart cameras with sensors to ensure its workers wear masks and maintain their distance to stop the spread of the coronavirus.
Slovakian problems with smart quarantine. EURACTIV's Zuzana Gabrižová reports this week that the mobile app developed so that people returning to Slovakia from abroad could spend the 14-day quarantine in their homes rather than in state facilities, has not been operational as initially announced by the authorities, because it needs to be approved by Google and Apple.
Latvia COVID19 app. Latvia aims to become one of the first countries to launch a smartphone app using a new toolkit created by US tech giants Apple and Alphabet's Google to help trace coronavirus infections.
Scottish drone delivery. Drones are to be used to help deliver personal protective equipment to residents on remote Scottish islands, the BBC reports.
French StopCovid app. The French government's contact-tracing app project was approved by the lower house of parliament on Wednesday (27 May), paving the way for a weekend launch of a tool developed independently of the more widely used Apple/Google platform.
Speaking to members of the National Assembly's Law Committee by video conference on Tuesday (26 May), Cedric O noted that the application "worked well" after a testing period of around two weeks. He also reaffirmed his commitment to ensuring that the application remains voluntary, stating that "there will be no incentive or coercion to install StopCovid."
Meanwhile earlier this week, the French data protection authority La Commission Nationale de l'Informatique et des Libertés (CNIL), approved plans for the roll-out of the app, despite privacy concerns having been raised with regards to France's choice of implementing a centralised architecture for data processing. News also emerged this week that the StopCovid application is being subjected to a dedicated vulnerability detection programme led by European hackers, the team behind the audit announced yesterday.
Commission Work Programme
There were no huge surprises to the now public working programme of the Commission, in the field of tech. The Digital Services Act stays at Q4 2020 as expected, while postponements have been confirmed for the follow up to the AI White Paper (Q1 2021), Digital Education Action Plan (Q3 2020), Review of the Roaming Regulation (Q1 2021), and Common chargers legislative initiative (Q1 2021).
Cybersecurity
NIS Directive OES Expansion. The Commission confirmed on Wednesday (27 May) that the review of the Network and Information Systems directive would take place at the end of this year as expected. And in the context of the coronavirus outbreak, I asked Jakub Boratyński, Acting Director for Digital Society, Trust and Cybersecurity, at DG Connect, if there could be a potential widening in the scope of operators of essential services. Speaking at the Charter of Trust Brussels roadshow video conference, which brought together a cross-section of those working in the field of cybersecurity policy in Europe, Boratyński told me that it was a 'no brainer' to consider the widening of the OES scope to include various public sector players.
Critical Infrastructure. As part of the Commission's recovery plans, renewed emphasis has also been placed on the cybersecurity of Europe's critical infrastructure, with a new proposal forthcoming as well as a revamped cybersecurity strategy.
5G
Huawei scale-back in UK? Bolstered US sanctions against Chinese telecommunications giant Huawei have prompted UK authorities to launch a fresh probe into the company, a government spokesperson said on Sunday (24 May).
The news came after an earlier report in the Daily Telegraph that suggested Prime Minister Boris Johnson is planning to reduce Huawei's involvement in the UK's 5G network infrastructure to 'zero' by 2023.
Netherlands 5G green light. The Netherlands can steam ahead with 5G spectrum auctions, the court in The Hague ruled earlier this week, following a lawsuit filed by action group Stop 5GNL on public health grounds. In late April, Dutch telecom provider VodafoneZiggo made 5G services available in large parts of the country.
Deutsche Telekom 5G deployments. On Monday, Deutsche Telekom said that it expects to deploy 5G technology in 14 additional cities this year. The move is a bid to reach its objective of rolling out 5G in at least 20 of the largest German cities by the end of 2020.
Sweden 5G operators launch. Operators in Sweden, Telia and Tele2, announced the launch of 5G commercial networks in the country earlier this week.
Data Protection
GDPR enforcement held back by lack of resources. Enforcement of EU data privacy rules is being stifled by a lack of resources across national authorities, according to a new study, on the second anniversary of the EU's landmark general data protection regulation (GDPR).
Irish DPC gets told off. Austrian privacy activist Max Schrems has criticised the performance of the Irish data protection commission (DPC), in a bid to force the authority to step up GDPR probes into some of the world's largest tech firms. Read more from Philipp Grüll here.
Twitter GDPR draft decision. Meanwhile, social media platform Twitter could be the first global tech giant to face a penalty from Ireland's data protection authority (DPA), after the country's DPC submitted a draft decision on a data breach by Twitter to other EU member states. More here.
IAPP Research initiative.
The International Association of Privacy Professionals (
IAPP
) and EY have launched the project,
Privacy in the wake of COVID-19,
looking at how the coronavirus has impacted privacy and data protection practices.
Intellectual Property
Single European Patents. The EU should speed up plans to create a single European patents system because the current setup is 'too expensive and fragmented,' Internal Market Commissioner Thierry Breton has said.
A Unified Patent Court would allow for fully harmonised European patents to be issued with unitary effects across the bloc. The current regime provides for European patents to be issued, but only with national patent rights. However, the idea of a UPC faced a setback earlier this year following a decision by the German Federal Constitutional Court.
Artificial Intelligence
EU police forces to use 'illegal' anti-drone tech. EU police forces are set to roll out Australian-made anti-drone weaponry, in order to help eliminate national security threats. However, the technology in question is prohibited by federal law in the United States.
NHS facial recognition. Biometric authentication company iProov have provided facial recognition technology to the UK NHS login app, reports UKAuthority.
Croatian ID biometrics.
Croatia's government is seeking quick-fix amendments to its Law on Identification Cards, in order to ensure compliance with EU rules for fingerprint and photo data,
The Voice of Croatia
 reports.
Media / Culture
Democracy Action Plan. Speaking to Legal Affairs MEPs earlier this week, Commission VP Věra Jourová gave a bit more detail on the upcoming Democracy Action Plan, due to be presented by year end. She said that it would aim to counter disinformation and support independent EU media. Background on the plans can be found here. 
Reporters Without Borders (RSF) hits at Slovenian PM. In a strongly-worded statement, RSF lashed out against Slovenian conservative PM Janez Janša and accused him of "Trump-style" attacks and threats against journalists. Read more.
Hungary slapped on the wrists.  The European Court on Human Rights found on Tuesday (26 May) that Hungary violated freedom of expression under the European Convention on Human Rights when parliamentary speaker and Fidesz MP László Kövér indefinitely banned a number of journalists from the parliament building in 2016. EURACTIV's Vlagyiszlav Makszimov looks into the Hungarian government's reaction.
Journalist found dead. Journalist Georgi Alexandrov was found dead in the sea near Varna, Bulgaria's largest city on the Black Sea. His body was found near a damaged sewer pipe, which polluted a significant part of the Varna Bay for nearly nine months before authorities took action and caused a huge environmental scandal in the country. EURACTIV Bulgaria's Krassen Nikolov has the details.
---
On my radar.
Some important cybersec meetings taking place next week, with the Council's Horizontal Working Party on Cyber Issues meeting on the 3 June, and on June 3 and 4, the Croatian Presidency at the Council of the European Union hosts the 11th Computer Security Incident Response Team (CSIRT) Network meeting, on the 3rd and 4th of June 2020.
---
What else I'm reading this week: