Welcome to EURACTIV's Digital Brief, your weekly update on all things digital in the EU. You can subscribe to the newsletter here. 
"We included clear and strict mechanisms in terms of both monitoring and review, suspension or withdrawal of such decisions, to address any problematic development of the UK system after the adequacy would be granted
."
– Věra Jourová, Vice-President for Values and Transparency, speaking about the Commission's draft adequacy decision for EU-UK data transfers on Friday.  
Top Story: The European Commission has issued draft adequacy approval on transfers of personal data between the EU and the UK, noting however that it will 'monitor' progress and reserve the right to rescind the decision should the UK diverge from EU data protection rules to a 'problematic' degree. Read on for more.
Podcast: This week we take a look at what's in store as part of the European Central Bank's plans for a digital euro – the rationale behind the project and the reasons why some Eurogroup representatives feel that the ECB's efforts are well placed, bearing in mind the interests from Big Tech firms in developing their own digital currencies.
Don't miss: "It is high time that governments all over the world limit the market power of the gatekeeper platforms." These are the words from Dietmar Wolff, chief executive of the German Newspaper Publishers and Digital publishers Association (BDZV), after the news this week that Facebook had decided to withdraw its news services in Australia. More on that below.
---
Also this week: News Corp's Google deal, EU reaction to Australian news fiasco, Slovenian Prime Minister crackdown on Brussels journalist, Uber drivers rights in UK, French court ruling on Airbnb, new EU citizens initiative on mass surveillance, EU Council preparing response to Commission's cyber strategy, Estonia warns of Russian cyber threats, and more…
---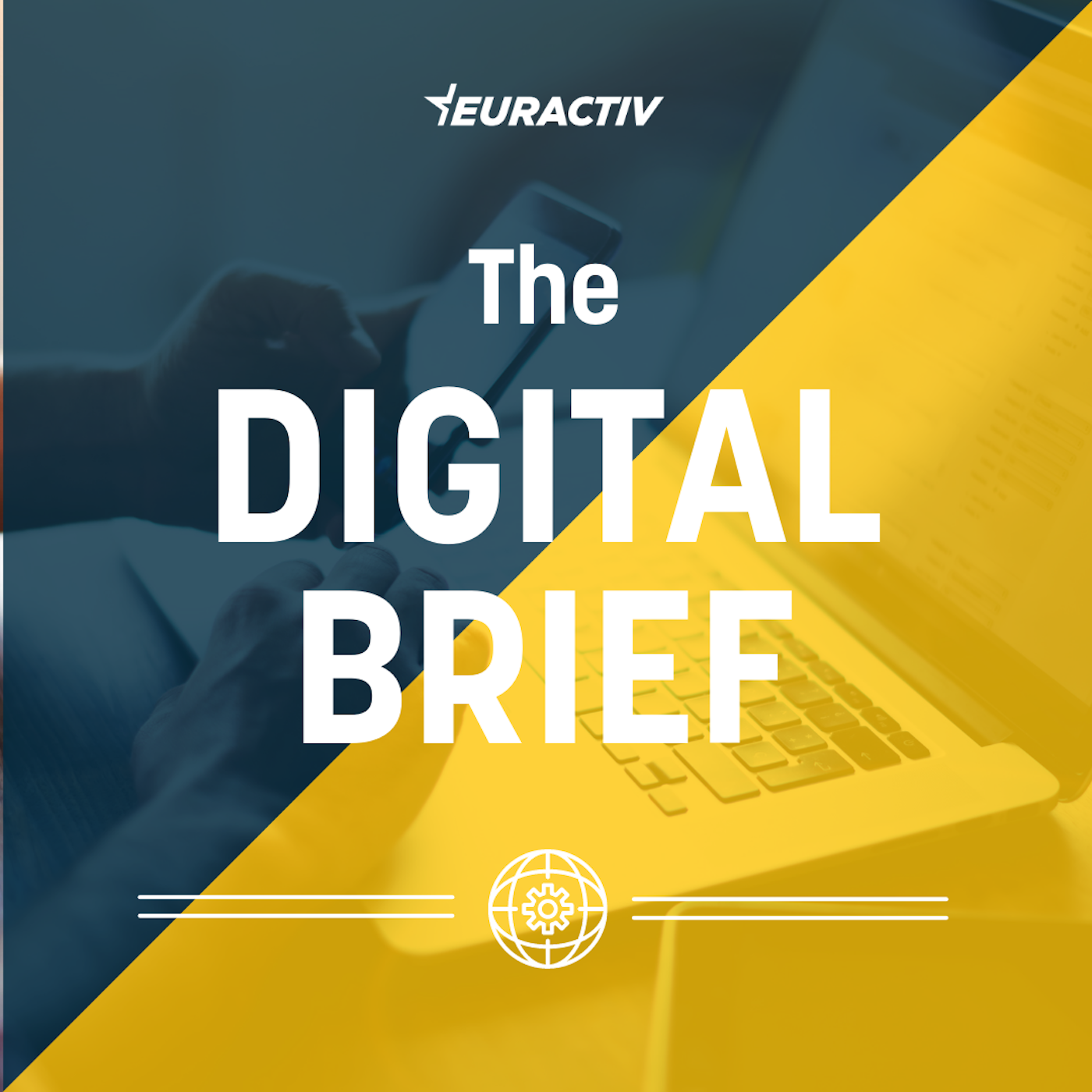 A Digital Euro
The publication of the draft decision from the Commission on transfer of data between the EU and the UK is the first step in a process towards full adequacy for EU-UK data transfers. The European Data Protection Board (EDPB) will now be asked to provide their opinion on the plans, and EU member state representatives will also be tasked with giving the green light to the decision.
Only once these procedures have been completed can the Commission formally adopt the final adequacy decision. After the adequacy decision has been adopted, it will be valid for an initial period of four years.
After four years, it would be possible to renew the adequacy finding if the level of protection in the UK would continue to be adequate, the Commission says.
Following the Commission's decision on the matter on Friday (19 February), Věra Jourová, Vice-President for Values and Transparency, issued a statement saying that the decision should "stand the test of time" and, should the UK seek to further diverge from EU data protection standards, as it has previously said it would do, the Commission could rescind the agreement.
"We included clear and strict mechanisms in terms of both monitoring and review, suspension or withdrawal of such decisions, to address any problematic development of the UK system after the adequacy would be granted," a statement from Jourová read on Friday.
Moreover, in a briefing with reporters on Friday, a senior EU official said the proposed decision allows the Commission to react in cases of 'problematic divergence' from EU data rules, "to terminate or suspend the decision, or to not renew the decision in four years time." Read more here.
---
A message from FACEBOOK:
Facebook partnerships to fight against COVID-19
Working together is more important than ever in the fight against COVID-19. In Spain, the World Bank is using Facebook's Disease Prevention Maps to forecast needs for COVID-19 testing and hospital beds. Learn more about how we're collaborating to keep communities safe and informed at about.fb.com/europe.
---
Media / Disinformation
NewsCorp's Google deal. News Corp struck a global news deal with Alphabet Inc's Google, the Rupert Murdoch-controlled media company said on Wednesday, in one of the most extensive deals of its kind with big tech.
EU reaction to Australian Facebook fiasco. Following the news of Facebook's withdrawal from news services in Australia, some in the EU were quick to sound the alarm.
"It is high time that governments all over the world limit the market power of the gatekeeper platforms," Dietmar Wolff, Chief Executive of the German Newspaper Publishers and Digital publishers Association (BDZV) said in a statement.
Meanwhile, the Commission believes EU countries are not facing the same situation as Australia because of provisions laid out in the copyright directive, a spokesperson said on Thursday. Read more.
Elsewhere, the European Publishers Council this week welcomed the NewsCorp-Google deal and urged the Australian government to "to continue with a full implementation of its new Code and, most importantly, to proceed to designate Search as planned, so that all publishers can seek fair remuneration in line with the objectives of the legislation," Executive Director Angela Mills Wade said.
EU condemns Slovenia PM's online attack on journalists. Brussels on Thursday (18 February) condemned Slovenia's prime minister for online personal attacks against journalists reporting on the deterioration of rule of law in his country, which will take on the rotating EU presidency in July. Full story here.
Spain aims to become Europe's biggest multimedia 'hub'. In "the coming weeks" the Spanish government will publish a detailed roadmap with concrete steps toward reaching the ambitious goal of becoming Europe's biggest multimedia "hub", Economic and Digital Transformation Minister Nadia Calviño said on Wednesday at a digital event organised at EFE's headquarters in Madrid. Full story here.
Spanish disinformation research. EU DisinfoLab's latest investigation has shed some light on the operations of how the website "tierrapura.org" is "a partisan and disinformation outlet with links to the Falun Gong, a religious group persecuted by the Chinese Government, spreading content in Spanish and Portuguese languages across both Europe and Latin America." Read more here.
Platforms
Uber drivers have workers' rights. Uber drivers are entitled to certain workplace rights, including minimum wage and holiday pay allowances, the UK's supreme court ruled on Friday.
Uber said the decision only related to a specific scope of drivers, and it would seek to launch a consultation on the decision. "We respect the Court's decision which focused on a small number of drivers who used the Uber app in 2016," said Uber's Northern and Eastern Europe boss Jamie Heywood.
"We are committed to doing more and will now consult with every active driver across the UK to understand the changes they want to see."
Uber's gig economy plea. Staying with Uber, the company on Monday (15 February) called on EU regulators to recognise the value of independent contracts in job creation as they consider new rules to protect gig economy workers.
US Big Tech hearing. The chief executives of Facebook Inc, Alphabet Inc and Twitter will testify before a U.S. House panel on March 25 on "misinformation and disinformation plaguing online platforms."
French court allows Paris to continue supervising Airbnb rentals. A French court confirmed on Thursday that the regulations put in place by the city of Paris were in conformity with European law and justified to fight the scarcity of Parisian accommodation for long-term rentals, which means that the 120-day-rent-limit per year for the main residence will remain, reports Mathieu Pollet.
"This decision is a historic victory for the city of Paris. It brings five years of legal proceedings to a close. It confirms our decision to regulate these platforms and gives effective legal tools to all French local authorities wishing to regulate the tourist rental market," said Paris Mayor Anne Hidalgo.
Google agrees to pay €1.1 million fine for misleading hotel ranking. Google Ireland and Google France have agreed to pay a €1.1 million fine after the French fraud authority found that the US giant had established a classification of French hotels according to its own criteria and that it did not respect the official star classification. According to a press release, the investigation has "demonstrated the misleading nature of Google's classification of hotels, particularly on its search engine."
Digital Services Act / Digital Markets Act
Platforms 'combining services' should be scrutinized more. More attention should be paid to whether platforms offer an 'ecosystem' of many different services in terms of designating them as so-called 'gatekeeper platforms' and therefore coming under the scope of the proposed Digital Markets Act (DMA) rules, says a position paper published by the Dutch government.
Internal Market DSA Rapporteurs confirmed. Rapporteurs for the Internal Markets text on the Digital Services Act have now all been confirmed:
Lead rapporteur: Christel Schaldemose (S&D)
Shadows: Arba Kokalari (EPP), Dita Charanzová (Renew), Alessandra Basso (Identity and Democracy), Alexandra Geese (Greens), Adam Bielan (ECR), Martin Schirdewan (GUE/NGL).
DMA rapporteurs for IMCO. Meanwhile, MEPs working on the internal market's text for the Digital Markets Act are still coming forward. So far there are:
Lead rapporteur: Andreas Schwab (EPP)
Shadows: Evelyne Gebhardt (S&D), Andrus Ansip (Renew), Virginie Joron (Identity and Democracy), Martin Schirdewan (GUE/NGL).
Disinformation in the DSA. A gamut of the European Commission's initiatives mark a welcomed step-change in the EU policy against disinformation, but certain influence operations may still slip through the net, writes former Commission official Paolo Cesarini.
Freedom of Speech
Catalan MEPs raise freedom of speech concerns. Catalan MEPs Carles Puigdemont, Toni Comín and Clara Ponsatí have written to the European Commission, demanding that the executive take action to "put an end to the Spanish repression against freedom of speech."
The letter comes after Pablo Hásel, a rapper, was arrested and charged with "glorification of terrorism and aggravating recidivism for "insults and slanders against the Crown and the use of a picture of the King."
Cybersecurity
Protect EU essential services. The EU should do more to deter cyber-attacks from malicious actors targeting the bloc's critical infrastructure and essential services, according to a draft EU Council response to the European Commission's new cybersecurity strategy.
Estonia warns of Russian cyber threats. Russia continues to be the 'primary threat' to the EU in cyberspace, presenting intensifying dangers in terms of online espionage, cyberattacks, and also a likely turn to deepfake technology in the near future, a new report from the Estonian intelligence services says.
UK cyber analysis. On Friday, the UK government published an analysis of the country's cybersecurity industry, including figures on size, employment and revenue. Read it here.
Telecoms
5G letter to the Commission. A letter dated February 11 and penned to Commissioners Breton, Vestager and Dombrovskis from a cross-section of 10 MEPs calls upon the EU executive to 'de-politicise' 5G.
Referring to various moves certain member states have made to alienate Chinese telecommunications firm Huawei from their next-generation telecommunication networks, the letter, seen by EURACTIV, notes that "such behaviours serve nobody in the long run. They will disrupt global industrial chains, undermine the innovation ecosystem and hurt EU consumers the most, depriving them of their right to enjoy fast and reliable telecom services."
The document has been signed by 10 MEPs including EPP's Fulvio Martusciello, Cristian-Silviu Busoi and Daniel Buda.
Data
Czech vaccination data probe. The Czech data protection authority has opened a probe into whether the private supplier of an online vaccination reservation system is GDPR compliant, and whether it has been transferring personal data to the US.
Clubhouse reviewing data practices. U.S. audio app Clubhouse said it is reviewing its data protection practices after a report by the Stanford Internet Observatory said it contained security flaws.
Artificial Intelligence
New citizens initiative against biometric mass surveillance. A coalition of digital and human rights organisations led by European Digital Rights (EDRi) has this week launched a European Citizens Initiative, aiming to garner enough support to press the Commission into adopting a firmer stance against the use of biometric surveillance technologies.
France's database' dilemma. As the so-called "global security law" opened Pandora's box in France regarding privacy protection, the national parliament's upper house debated last week whether too many people are featured within the country's databases for identification, administrative or surveillance purposes. EURACTIV France reports.
Policy brief. Artificial Intelligence technologies in the EU are set to come under the scope of new legislation that the European Commission aims to put forward in April. Read our policy brief for what to expect.
Slovak innovator calls for EU digital progress. A holder of more than hundreds of patents for state-of-the-art chip and processing systems, Slovak-born Radoslav Danilák has been working in the Silicon Valley for over 20 years. His most successful company, SandForce, was sold in 2011 for $ 377 million.
Since 2016, Danilák has been leading the Slovak company Tachyum, which is developing the first European chip. It is to be the first universal processor in the world, which connects the work of servers, artificial intelligence, and high-performance computing in data centres. Moreover, as energy consumption of data centres grows yearly by almost 20%, expecting to consume almost a half of world energy production by 2030, Danilák says that by then, his technology will enable data centres to use less energy than in 2019. He also hopes to build the fastest supercomputer in the world in Slovakia.
In his interview with EURACTIV Slovakia, Danilák claims that Trump's 'America First' concept has been already dramatically strengthened in the first weeks of Biden's administration, and therefore the EU cannot lag behind in digitising and promoting key enabling technologies.
Elections
French could cast ballot electronically in next presidential elections. The French people could have the option to vote electronically in the next 2022 presidential elections after the government introduced an amendment before the French National Assembly that would allow votes to be cast during "early voting". Read more.
---
On my radar
Next Tuesday is a busy one for the EU's Digital tzar Margrethe Vestager, who will appear in front of MEPs in the Internal Market committee at 9.30 and then later in the afternoon in the Economics Committee at 17.45. In both appearances, she will field questions from MEPs on the Digital Services Act and the Digital Markets Act. 
What else I'm reading this week: