Welcome to EURACTIV's Digital Brief, your weekly update on all things digital in the EU. You can subscribe to the newsletter here. 
"The largest possible participation of EU citizens is necessary to exploit the full potential of tracing apps."
–  European Commission.

EU needs app uptake. The European Commission has said this week that the 'largest possible participation' of EU citizens is required in order for coronavirus contact tracing applications to work effectively.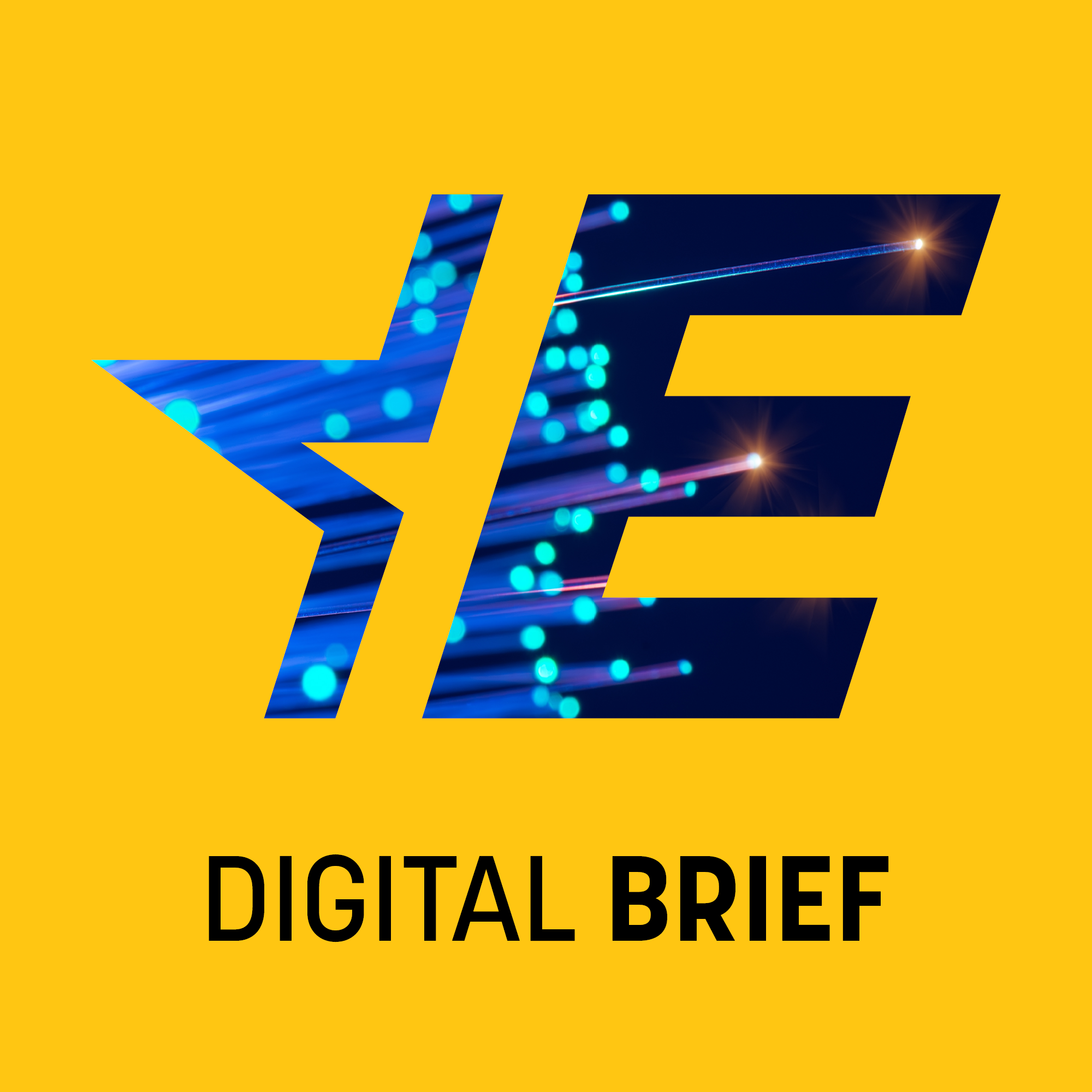 Digital Brief: Your union needs you (to use apps)
*Also this week*
EIT token solution? 5G trust in Germany, Denmark's Huawei scandal, Austrian GDPR complaint, Dutch TikTok probe, UK to increase ICO capacities? D9+ speaks out on the Digital Services Act, France hate speech law, Google-Fitbit, Hungary social media clampdown, drones in Germany & much, much more….
---
A message from EURACTIV. Journalism that covers the EU in a clear, unbiased way is critical and should not be behind a paywall. We remain committed to providing our content, like this newsletter, for free.
News revenue has been impacted heavily by the current crisis. Today, we are asking you to consider making a contribution to EURACTIV in support of our editorial work and this newsletter.
---
Coronavirus apps
As part of a package of measures announced on Wednesday (13 May) aiming to coordinate the EU's travel and transport formalities amid the ongoing COVID-19 outbreak in Europe, the European Commission said that the 'largest possible participation' of EU citizens is required in order for coronavirus contact tracing applications to work effectively.
In another document focusing specifically on the importance of interoperability of contact tracing apps, the executive noted how this could be 'essential' in opening up Europe's borders in the future.
"All member states and the Commission consider that interoperability between these apps and between backend systems is essential for these tools to enable the tracing of cross-border infection chains," the EU guidelines say.
Elsewhere, EURACTIV recently caught up with the head of the Digital Branch of the European Institute of Technology, Willem Jonker, to hear about an initiative that he has recently been pushing: using a physical token-based system for contact tracing. The solution, Jonker believes, preserves privacy and appeals to the EU's objective of acquiring digital sovereignty.
"This physical token has a very simple interface. As an example, we use a traffic light interface. If you feel not well, you do a test and the test is positive, and your traffic light turns red. Orange, meanwhile, means you have been in contact with a person that is confirmed positive."
"We compare it to a lottery," Jonker added. "When you go and buy a physical lot in a lottery, it has a serial number. When the lottery is finished, the winning numbers are published in the newspaper. From reading those numbers, I don't know who you are."
While EIT say the network infrastructure which connects the tokens themselves shouldn't necessarily be of importance, they  believe that using a system independent of smartphones could have benefits for EU values of privacy and data protection. Listen to more of what Willem has to say in our podcast above.
Coughs and voices. A recently launched EU-funded mobile application records users' breathing and coughing to diagnose cases of COVID-19, scientists involved in the project have said.
German EPP position. MEPs belonging to Germany's CDU/CSU outfit have published a wish list for a European digital response to the corona pandemic, featuring recommendations for the lifting of quarantine restrictions for people who install contact tracing apps, EURACTIV's Philipp Grüll reports.
Slovenian websites. But not all of Europe is moving quickly to ensure that its technology is made the most out of amid the crisis. This week, it has transpired that many websites in Slovenia have not been adapted for people with disabilities. This means that during the pandemic, many disabled people are not only isolated from social contacts, but also from the information they need to properly deal with the coronavirus, Borut Sever of the National Council of Disability Organisations of Slovenia told the leading newspaper, Delo. EURACTIV's Zoran Radosavljević digs deeper.
5G
Trust in Germany. The German Interior Ministry (BMI) wants to check whether manufacturers of 5G components are trustworthy to protect critical infrastructure from cyber attacks. For Social Democrat MP Falko Mohrs, this does not go far enough. He demands a political security check, fed with secret service information. EURACTIV Germany reports.
Denmark Huawei scandal. Chinese tech giant Huawei has been trying to influence the Danish prime minister, new documents show. The new documents undermine Huawei's assurances that the company is independent of the Chinese government, according to Danish media.
5G Sweden forecast. Swedish telecom equipment maker Ericsson said on Monday (11 May) it will lift its forecast for 5G subscriptions globally to around 2.8 billion by 2025 from 2.6 billion seen previously as a consequence of the novel coronavirus pandemic.
Data Protection
Austrian personal data. Austrians' personal data has been publicly accessible on the ministry of economy's website since 2009. The liberal party NEOS and NGO epicenter.works call it the "biggest data protection scandal of the Second Republic." NEOS is considering legal action and a GDPR expert told EURACTIV Germany it could be successful.
Google complaint. Yesterday, Austria's European Center for Digital Rights (NOYB), filed a formal GDPR complaint against Google for tracking users through an "Android Advertising ID" without a valid legal basis.
TikTok in Holland. The Dutch Data Protection Authority will look into whether TikTok adequately protects the privacy of Dutch youngsters.
ICO strong enough? UK Ministers are examining whether the capacities of Britain's privacy watchdog, the ICO, are strong enough to take on tech giants such as Google and Facebook, The Telegraph reports.
Digital Services Act
D9+ speaks out. The EU's Digital 9+1 coalition, including Belgium, Czech Republic, Denmark, Estonia, Finland, Ireland, Luxembourg, Netherlands, Poland and Sweden, have released a document calling for the Commission's Digital Services Act package to abide by some of the central principles of the eCommerce directive, including the country of origin principle, the limited liability exemption, and the ban on a general monitoring obligation.
e-Commerce directive. A recent European Parliamentary study examines how the 2000 e-commerce has played a key role in the development of online platforms in Europe and makes several suggestions for the upcoming Digital Services Act.
Platforms
France hate speech law. Social networks and other online content providers will have to remove paedophile and terrorism-related content from their platforms within the hour or face a fine of up to 4% of their global revenue under a French law voted in on Wednesday (13 May).
Gatekeeping study. The European Commission is to contract a study on the gatekeeping, or market-dominating, power of digital platforms in a bid to gather evidence which could feed into the upcoming Digital Services Act, documents seen by EURACTIV reveal.
Google-Fitbit. Alphabet Inc-owned Google's planned $2.1 billion buy of fitness trackers company Fitbit may harm consumers and hinder innovation, European consumer group BEUC said on Wednesday (13 May), calling it a game-changer deal in the health and digital markets.
Hungary clampdown. Two men have been detained since Tuesday (12 May) on suspicion of 'scaremongering' in Hungary after sharing posts critical of the government on Facebook, local media reported.
Twitter taken to court for hate speech. Four anti-discrimination associations took Twitter to court in Paris, claiming that the social network had "long and persistently" failed to meet its obligations in terms of content moderation, according to a document sent to AFP. EURACTIV France has the story.
Artificial Intelligence
MEPs speak out on AI. EU lawmakers debated the bloc's approach to regulating Artificial Intelligence technologies on Tuesday (12 May), in an effort to chart a path for how the EU will manage the onset of next-generation technologies.
Drones. Germany has reopened a controversial debate over whether its armed forces should be trusted to operate armed drones. While an agreement seems far off, the debate could soon get a European twist, EURACTIV's Alexandra Brzozowski writes.
Biometric surveillance. European Digital Rights (EDRi) has released its position paper "Ban Biometric Mass Surveillance: A set of fundamental rights demands for the EU Commission and EU Member States".
Cybersecurity
Merkel takes questions on the pandemic, Russian cyber attack. German Chancellor Angela Merkel spoke before the Bundestag yesterday (13 May) in a government Q&A similar to Prime Minister's Questions in the UK, reiterating the need for caution for those going out in public and warning of a possible second wave of coronavirus.
"The basic facts have not changed. There are still no drugs and no vaccine," the chancellor said. The virus continues to be a "danger to everyone and everything," she added. But what did Merkel have to say about Russia? EURACTIV Germany's Sarah Lawton looks into it.
Estonia. The Estonian Information System Authority (RIA) has compiled a comprehensive overview of cyber security in the country.
Disinformation
A European Commission study on the effectiveness of the EU's code of practice against disinformation has criticised the self-regulatory nature of the framework, suggesting that "sanctions and redress mechanisms" should be put into place in order to ensure compliance with the rules.
Romania clampdown. The declaration of a state of emergency in Romania due to COVID-19 has brought with it a first for the country – the authorities have started to close down news sites for promoting false information related to the pandemic.
The first victim of the decree was the stiridemoment.ro website on 18 March. An article wrongly stated that supermarket chains Kaufland, Auchan, Metro, Carrefour and Lidl were closed because of the pandemic.
On March 17, the same website published an article entitled "The government is secretly preparing a mega-operation to bring Romanians from abroad to the country."
The Ministry of Interior cited both stories to request closure of the website. Both were widely reproduced on social networks. Read more.
Media / Culture
Democracy Action Plan. In the context of a recent parliamentary question, on the subject of media empires being in the hands of political parties, Commission Vice-President for Values and Transparency, Věra Jourová, has said that the upcoming European Democracy Action Plan could assist in this regard, including legislative proposals to ensure greater transparency on paid political advertising and clearer rules on the financing of European political parties.
Creative Europe. Parliament Committee for Culture and Education Chair, EPP's Sabine Verheyen has called for the budget for Creative Europe to be doubled as part of the new long-term budget (MFF) proposal.
Gender
Tech firms in Europe are 'losing out' on a wide range of talent and diversity due to their reluctance to hire women across all levels of management, the EU Commissioner for Innovation and Research, Mariya Gabriel, has said.
Teleworking
Quickest shift to teleworking. Following the coronavirus outbreak across the EU, employees in Finland were the quickest to start working from home as 60% made the switch to 'teleworking' this spring compared to a 37% EU average, according to a survey published yesterday (12 May) and carried out by the European Foundation for the Improvement of Living and Working Conditions (Eurofound). EURACTIV's Pekka Vänttinen takes a closer look at Eurofound's study.
Brexit
Fingerprint data. While the UK continues to maintain that it pursues its own standards in the field of data protection, MEPs said yesterday that the European Council should not allow fingerprint data exchange between the UK and EU countries.
According to MEP Juan Fernando López Aguilar's report, the EU's move to grant the UK access to the bloc's fingerprint data "would create serious risks for the protection of fundamental rights and freedoms of individuals".
Hardware
Common charger. "The Commission is considering future-proof solutions, which would allow technological innovation," the EU's internal market Commissioner Thierry Breton has said, responding to a question from MEP Jordan Bardella on how the Commission plans to introduce a common charger, an aim that has been on the EU executive's desk since 2011. Tech giant Apple has stood firmly against the plans.
---
On my radar.
The Commission's Internal Market chief Thierry Breton and Facebook's Mark Zuckerberg discuss platform regulation and the upcoming Digital Services Act in an event held by the Centre on Regulation in Europe (CERRE) on Monday.  
---
What else I'm reading this week: