As coal-fired power stations close down across Europe, unused carbon pollution permits are slowly building up in the EU's Emissions Trading Scheme, creating a "coal bubble" that could send carbon prices crashing, campaigners warn.
Around 2.22 billion carbon permits will be available on the market by 2030 as a result of the planned coal phase-outs, according to research by Carbon Market Watch, an international NGO specialised in carbon pricing policies.
More than half are expected to come from Germany, which has committed to phasing out coal power by 2038 at the latest.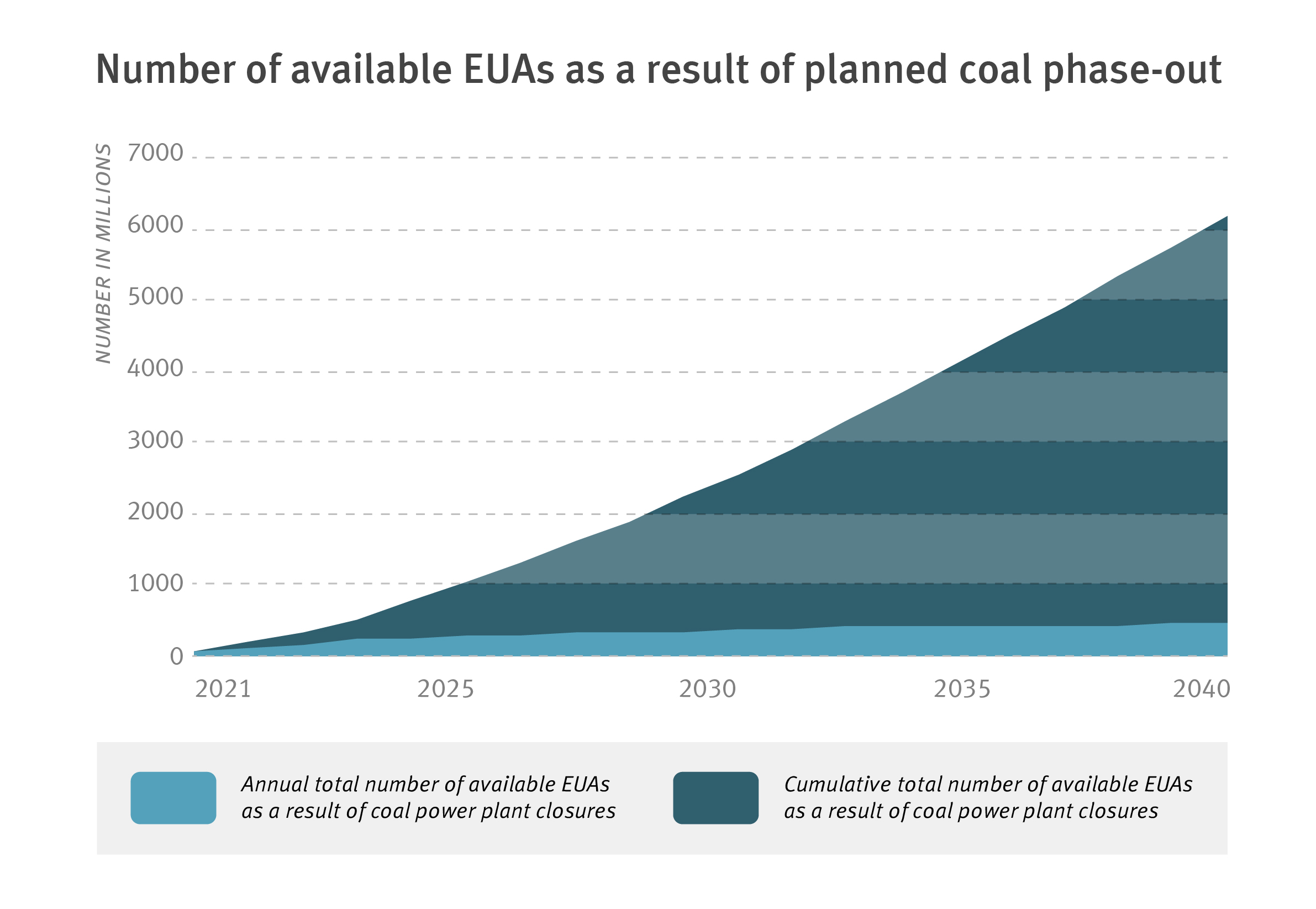 If nothing is done, EU countries will continue to auction pollution permits for power plants which are no longer in use, creating a "coal bubble" that could send CO2 prices crashing, says Carbon Market Watch.
The price of carbon allowances on the EU ETS currently stands at €26-27 per tonne of CO2 on the back of reforms agreed last year, after years of stagnation below €10. A price above €30 per tonne is considered essential to spur investments in clean technologies.
"The EU ETS has just recovered after a decade of irrelevance, but the job for EU policymakers is far from done," said Gilles Dufrasne, policy officer at Carbon Market Watch.
EU governments can prevent the coal bubble from building up by gradually cancelling unused permits as coal plants are being shut down, says Carbon Market Watch. The European Commission could also play a part by strengthening the Market Stability Reserve (MSR) appended to the EU ETS, and automatically cancel emission allowances held in there for more than five years.
Failing this, the market will be flooded with a surplus, allowing polluters such as airlines and heavy industry to increase their own emissions at a discount rate.
"Pricing pollution is a key tool to phase out coal, which is of utmost importance across the EU," Dufrasne said. "But it will do nothing more than shift emissions from power plants to airlines and industry unless the re-emerging surplus permits are removed from the market," he said in a statement.
[Edited by Zoran Radosavljevic]