Greetings and welcome to EURACTIV's Green Brief. Below you'll find the latest roundup of news covering energy & environment from across Europe. You can subscribe to the weekly newsletter here.
Last week's court ruling that saw Shell ordered to reduce its CO2 emissions was enough to put the oil sector on the back foot – although the ramifications of that ruling are yet to be fully understood.
A Dutch court told Shell last Wednesday to cut its carbon emissions by 45% compared to 2019 by the end of 2030, handing climate campaigners a landmark victory in their fight against Big Oil.
The judge ruled that Shell "has an obligation of result" when it comes to reducing CO2 emissions, saying this is a legal obligation with regard to international climate goals, which also extends to the group's suppliers and customers.
Environmentalists rejoiced at the news, calling it "the most cataclysmic day so far for the fossil fuel industry" and "a landmark victory for climate justice" that will set a precedent and trigger a wave of litigation against big polluters.
And when it rains, it pours. The same week, a tiny activist investor group won two places on ExxonMobil's board while Chevron's management was defeated when investors voted in favour of a motion obliging the company to reduce CO2 emissions.
Only time will tell whether last week will be forever viewed as Big Oil's Waterloo. What's certain is that oil firms can expect more defeats in the coming months – this time from policymakers.
In Brussels, the European Commission is preparing legislation that could see oil and gas consumption cut "by more than 30% and 25%" respectively by 2030, according to policy plans unveiled last year.
These plans will now be followed by hard legislative proposals, expected on 14 July, that will inevitably tighten the noose on the oil industry.
FuelsEurope, an industry group whose members include Shell, BP, ExxonMobil and Total, said it expects the market for liquid fuels in transport to contract by "about one third" by 2050 due to the shift to electric mobility. And that is probably an underestimation.
Among the plans being mooted in Brussels is an extension of the EU carbon market to the transport sector, which officials suggest will be aimed at big fuel producers and importers.
"Refineries, importers, are going to think about the best possible way – the most efficient, cost effective way – to decarbonise their fuel as fast as possible, or better as fast as is authorised by the cap-and-trade system," said Diederik Samsom, the chief of staff of EU Commission vice-president Frans Timmermans, who is in charge of the Green Deal.
A revision of the EU's energy taxation directive is also expected to focus on taxing fossil fuels more heavily, including petroleum products.
Now, as the dust settles after the Dutch court's ruling, some are warning that the immediate winners will be the likes of Saudi Arabia, Abu Dhabi and Russia, which do not face the same constraints as Western oil majors when it comes to carbon emissions.
The International Energy Agency has warned of an oil shortage and potential price spike due to a lack of investments following the 2014-2017 oil price crash.
That could lead to an even worse outcome for Western oil majors, which – rather ironically – could hamper their ability to invest in the green technologies that are needed to drive the clean energy transition. 
– Frédéric Simon
This week's top stories
News from the capitals
ROME. Italy not happy with EU guidelines on single-use plastics ban. The European Commission's guidelines on single-use plastics published on Monday, which includes an obligation – not foreseen in the 2019 EU Directive banning single-use plastic packaging from 3 July – to reduce the consumption of plates, glasses and paper packaging covered with a plastic film, has provoked strong reactions from the Italian industry which is heavily invested in the production of these products. Read more.
MADRID. Spain urges EU to quickly approve all national recovery plans. Spanish Prime Minister Pedro Sánchez has urged Brussels to quickly approve all of the European Union member states' recovery plans and release funding to speed the economic recovery of countries particularly affected by the pandemic, including Spain, EURACTIV's partner EFE reports.
WARSAW. Poland, Spain sign agreement to develop Polish high-speed rail system. Poland and Spain signed a cooperation agreement on Monday in Madrid that would primarily help Poland's high-speed railway system as part of the Solidarity Transport Hub (STH) project. Read more.
HELSINKI | STOCKHOLM. Environmentalists 'up in arms' about Finnish-Swedish defence of forest industry.  Green politicians and conservationists say Finnish Prime Sanna Marin and her Swedish counterpart, Stefan Löfven betrayed their green commitments by embarking on a lobbying crusade in Brussels. Read more. 
VIENNA. Austrian environment minister plans to curb low-cost flights. Austrian Environment Minister Leonore Gewessler hopes to bring legal action at EU level to address the issue of extreme low-cost flights. "We are currently working on a solution that is in line with EU law to fight dumping prices that harm the environment," she said. Read more.
BRATISLAVA. Slovak environment watchdog confirms record-breaking fine. The Slovak Environment Inspectorate (SIZP) has rejected an appeal filed by Hrinova Dairy and confirmed a €135,000 fine – the highest ever issued – for the extraordinary deterioration of water quality in the Slatina River. Read more.
News in brief
Major drop in Europe's greenhouse gas emissions in 2019. Emissions in the European Union decreased by almost 4% in 2019 compared to 2018, according to data published by the European Environment Agency. It marks a significant decrease in emissions – and one achieved before the COVID-19 crisis, where the impact of the pandemic caused emission levels to drop.
Almost 80% of the net reduction came from the heat and power sector, where coal's role in energy generation declined thanks to increasing carbon prices. Other sectors, like industry and buildings, also saw emissions reductions, but emissions from transport continued to increase in 2019. In road transport, this was mostly due to higher gasoline consumption in passenger cars. Read the full report here.
////
23 governments sign up to boost investment in clean energy. The European Commission, several EU countries, the US, China and the UK are among those pledging greater action to make clean energy affordable, attractive and accessible to all before 2030 in order to reach the goals set out in the Paris Agreement. The 23 governments are responsible for over 90% of global public investment in clean energy innovation and will focus on three main areas: power systems, shipping and hydrogen.
"Accelerating the clean energy transition is a must if we want to reach climate neutrality by 2050. Innovation helps remove cost barriers, technical obstacles and further accelerate the necessary translation," said Frans Timmermans, vice-president of the European Commission.
"Reaching net-zero emissions by 2050 will require urgent action by 2030, both to deploy the clean energy technologies we already have as well as to develop, demonstrate, and scale the innovations we'll need to fully decarbonise the global economy," said US climate envoy, John Kerry.
////
EU Commission pushes ahead with circular economy roll out. To help reduce marine litter, the European executive has released guidance on rules for single plastics and adopted an implementing decision around fishing gear. Alongside this, from 3 July, EU countries will need to make sure that certain single-use plastics are no longer on the market.
The EU executive has also launched the public consultation process on new ecodesign and energy labelling measures for mobile phones and tablets to help boost a circular economy in Europe. These devices are currently not covered by ecodesign measures, something that could change with the circular electronics initiative to be unveiled later this year.
////
Biodiversity needs its own 'Climate Law', MEPs say. Europe needs a dedicated biodiversity law similar to Europe's climate law, according to the European Parliament's environment committee (ENVI). MEPs voted through a resolution on Friday (28 May) calling for urgent action to stop the decline of pollinators and binding targets for urban biodiversity. Lawmakers also supported the call to protect 30% of Europe's land and sea and demanded targets for protected areas be legally binding.
Europe failed to meet its biodiversity objectives for 2020, prompting European Commission President Ursula von der Leyen to call for a "Paris Agreement" on biodiversity to be adopted at the UN Biodiversity Conference in Kunming, China, in October. MEPs echoed this, demanding one be created at the meeting of world leaders to discuss biodiversity in October.
Environmental NGOs welcomed the vote, despite concerns about last-minute pressure from right-wing MEPs to lower ambition on forests. "MEPs from the ENVI committee have sent an unequivocal message: we need to make large-scale nature restoration a legal requirement for all Member States if we are to turn the tide of biodiversity loss and avoid the worst impacts of ecosystem degradation," said Sabien Leemans, senior policy officer for biodiversity at WWF's European policy office. The European Parliament is due to vote on the report next week. Read more here. (Kira Taylor | EURACTIV.com)
////
Podcast
EU fury with Belarus and the Turów coal mine dispute. We're talking about the European Council summit and the outcome of the talks on climate – more specifically, on the greenhouse gas emissions reductions. Another topic of discussion around the meeting was the dispute around the Turów coal mine in Poland and the impact it has on the environment, economy and society.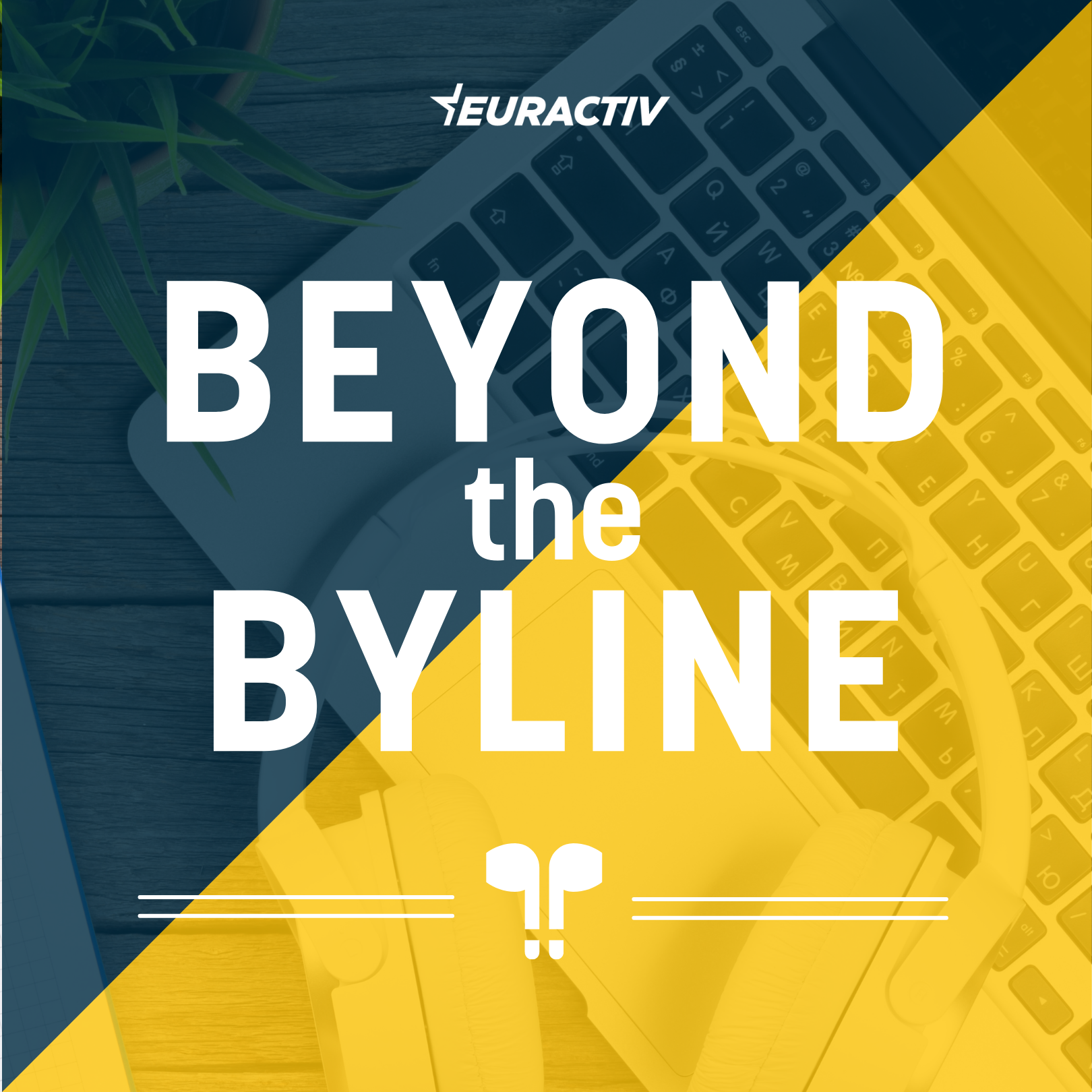 EU fury with Belarus and the Turów coal mine dispute
Opinions
Upcoming events
4 JUNE. COP26: will it be different this time? Join Jytte Guteland MEP and former Conversative MP Amber Rudd to discuss how the global community will have to work together to address the climate challenge at COP26 and beyond. Programme and registration here. (Supported by Equinor)
24 JUNE. Fit for purpose? The role of renewable fuels on the road to 2030 and beyond. The renewable energy directive is due to be revised again, only three years after its last revision in 2018, and is already causing ripples as people speculate about the role of bioenergy and how Europe can meet its new climate goals. Speakers to be confirmed. Programme and registration here. (Supported by ePURE)
25 JUNE. What will be the cost of including transport and buildings in the EU ETS? With Adam Guibourgé-Czetwertynski, Undersecretary of State in Poland and more speakers to be confirmed, explore the impact of the European Commission's potential inclusion of buildings and transport in the emissions trading scheme. Programme and registration here. (Supported by the Polish Economic Institute)
On our radar
1-4 JUNE: Green Week. The European Commission is holding its flagship annual environmental event virtually this year due to the COVID pandemic. Main programme is available here.
4 JUNE: Transport Council. Ministers will debate proposals for a Single European Sky among others. Agenda and documents here. 
10 JUNE: Environment Council. Ministers are expected to adopt conclusions on the EU's climate adaptation strategy, and debate new rules on waste batteries. Agenda here.
14 JULY: Fit for 55 package. The Commission is expected to table a huge package of green legislation in June, including a revision of the renewable energy directive, a revision of the emissions trading scheme and our first glimpse at a carbon border adjustment mechanism.